COVID Crisis – Post from Edmonton Pastor going viral in Alberta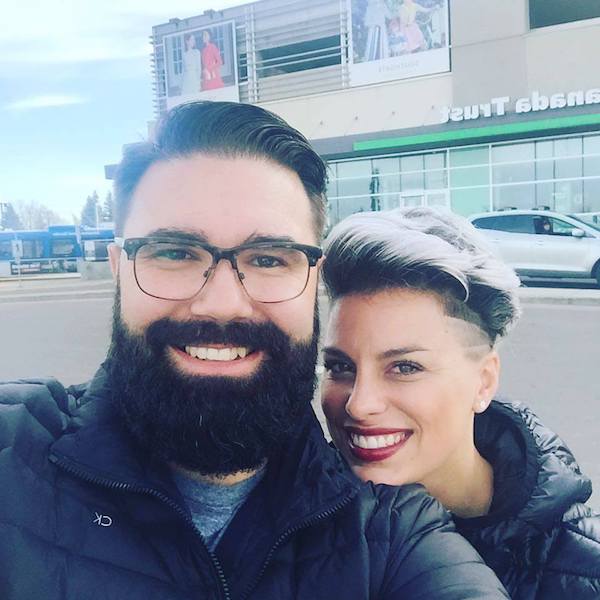 Wife of Edmonton Pastor returning from US with negative COVID test intercepted at airport by Police and AHS
COVID restrictions are constantly changing and restrictions around traveling
Thursday night, Chris Mathis was expecting to see his wife who was returning from a work trip to the United States. Instead, he received a frantic call from his wife who was in a panic. She says she was met at the airport by a Police Officer and an official from Alberta Health Services. Despite a negative test before her trip and another before she came home, they would not allow her to go to her vehicle. Instead they were escorting her to an unknown location.
Not knowing what else to do, Mathis took to social media to express his frustration. Since it was posted Thursday night his article has been shared well over 8,000 times!
This was posted on the Facebook Page of Pastor Chris Mathis of The Summit Church in Edmonton.
It's time to wake up. I can't be silent any longer.
I have honoured the C0V|D process, I have kept silent when I've wanted to disagree and I have have chosen to take the high road when I haven't agreed with policies or procedures but tonight something has happened that is wildly concerning and I can't stay silent anymore.
My wife was in the States for work, she left 4 days ago. There were precautions she needed to take in order to travel safely, which she was more than willing to do, and did. Canada introduced a rapid test program in December which made traveling safe and easier during the 'pandemic'.
She was free to travel as long as she had a negative test before she left for the states, and another one before she came home. Canadian airlines will NOT let you board if you do not produce a negative result before boarding. She produced her negative result before boarding the flight home tonight on January 28th, 2021.
She arrived in Calgary tonight and when she got there she was greeted by a Police Officer and an AHS official. They rejected her results and told her she needed to go immediately to an isolation facility. She was told if she resisted she would be arrested. She called me, and I immediately asked to talk with the officer. I talked with both a Police Officer and the AHS official, they reiterated what she had said to me. I asked for the address of where she would be, they said they could NOT give me the location address as it was confidential. I asked for their names, again they would not give me any information or their names.
I pushed, I questioned, I tried to fight but they said they would arrest her if she resisted. They would NOT give me any information on where they were taking my wife. She was not allowed to get her vehicle from the airport, she was immediately put in a white van surrounded by police escorts and taken to an unknown facility that is under full surveillance and has security at every entrance and exit. You can imagine I am barely keeping myself together wondering what in the world has happened in our country in what seems to be overnight.
Will you pray with me to that my wife would be kept safe, and our family and children would be kept in perfect peace while this continues to unfold. She's an incredibly strong women who is full of faith, but she is still a young woman and mom who is traveling alone.
Our rights are slipping right before our eyes and our freedoms are being stripped. It's time to wake up.
Leslyn Lewis's former campaign manager to help Alberta Premier Danielle Smith in 2023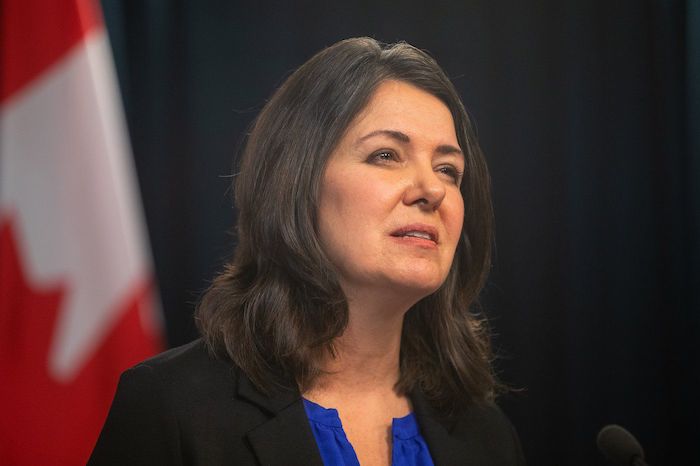 Ottawa – The man who ran Leslyn Lewis's campaign as she made two consecutive bids to become the federal Conservative leader is off to help Alberta Premier Danielle Smith try to win a provincial election in 2023.
Steve Outhouse confirms he will serve as campaign manager for Smith and the United Conservative Party when Albertans go to the polls next spring.
Outhouse is well known in Conservative circles and was Lewis's campaign manager during the federal party leadership contest this year, which Pierre Poilievre won handily.
Lewis is a member of Parliament in rural Ontario who enjoyed the backing of the party's social conservative base during her leadership runs in 2020 and 2022.
Smith will face off in the next election against a former Alberta premier, NDP Leader Rachel Notley.
After taking over the UCP leadership following Jason Kenney's resignation, Smith vowed to push back against Ottawa, beginning with her controversial sovereignty act.
This report by The Canadian Press was first published Dec. 9, 2022.
Future of Energy is Here – Province of Alberta pitches Alberta and Albertans at 2022 Energy Council conference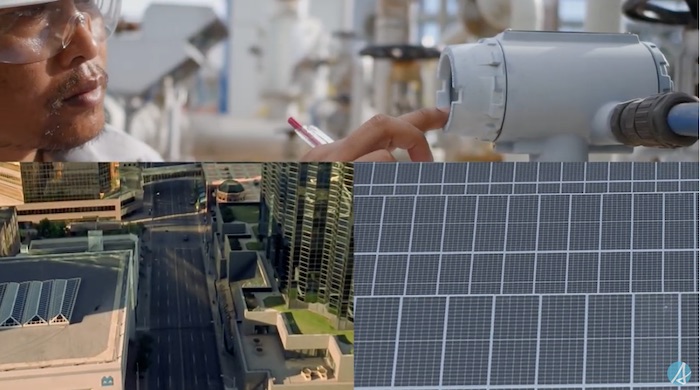 Alberta's Energy Minister Pete Guthrie is making a powerful presentation to state and provincial legislators from across the United States and Canada at the Energy Council's Global Energy and Environmental Issues Conference in Banff.
It's a convincing pitch on behalf of energy workers, and Alberta taxpayers who rely so heavily on the province's most lucrative industry. The presentation is boosted by this video profiling Alberta's stable, abundant and environmentally responsible energy supply.
Energy Minister Pete Guthrie issued the following statement on Alberta's energy sector at the 2022 Energy Council conference:
"Energy matters now more than ever. This year, we've seen how geopolitical events and volatile energy markets can impact the lives of people throughout the world. It matters where the energy that powers our homes, our economies and our lives comes from.
"The world needs a solution for long-term energy security that is also responsible, reliable and affordable. That solution is Alberta.
"It's in this spirit that Alberta is proud to host the Energy Council's Global Energy and Environmental Issues Conference in Banff. We are promoting our energy sector to more than 160 participants – including state and provincial legislators from the United States and Canada.
"During the conference, we will focus discussions on the future of the energy industry, the strength and security of the North American energy system and the role Alberta has to play.
"Alberta is the global leader in responsible energy development that the world needs. We have the innovation, technology and expertise needed to produce responsible energy. We have the highest human rights, labour and environmental standards. We have Canada's fastest-growing renewable energy sector. On top of all that, we are rapidly developing carbon capture and storage and lowering emissions, with the Pathways Alliance targeting net zero by 2050.
"Our government firmly believes Alberta is the key to energy security for North America and the world. Our track record speaks for itself. Last year, about 62 per cent of the crude oil imported to the United States came from Alberta – that is 10 times more than their oil imports from Saudi Arabia, and over four times more than all of OPEC. Every barrel that comes from Alberta helps replace one produced by countries that do not adhere to our high environmental and social standards. Our province has one of the largest oil reserves in the world, and we are ready to supply nations around the world with our reliable and responsibly produced resources.
"Alberta's support of research and innovation excellence ensures that innovators can continue to make groundbreaking discoveries, commercialize game-changing emissions-reducing technologies and solve some of the industry's biggest challenges.
"The future of energy is here. It's Alberta."