Conservatives, if elected, would work to restore ties with Saudi Arabia
OTTAWA — A Conservative government, if elected this fall, would work to fix Canada's relationship with Saudi Arabia by trying to build back rapport with the kingdom in areas that it considers of mutual interest.
Erin O'Toole, the Conservative critic for foreign affairs, said in an interview they would try to "win some trust" with Saudi Arabia by focusing on improving commercial ties and by offering more aid, development and refugee support in the Gulf region.
The Conservatives, O'Toole said, would try to re-engage with Riyadh even though it has earned international condemnation over last fall's killing of journalist Jamal Khashoggi inside the Saudi consulate in Istanbul.
"Once you have a relationship, you can then work on issues related to human-rights concerns about the actions of Saudi Arabia vis-a-vis the Khashoggi incident, democratic reforms, all these sorts of things," said O'Toole, adding a Conservative government would seek out common ground in a similar way with China, India and the Philippines.
"If you have zero relationship, we're basically just yelling into the wind. We're not having any impact on them."
O'Toole acknowledged that for some Canadians, re-establishing ties with Saudi Arabia will be a tough sell following Khashoggi's death.
One year ago Friday, the first of a series of critical tweets about Saudi Arabia's arrest of women's rights activists was posted on Canadian government Twitter accounts, including one belonging to Foreign Affairs Minister Chrystia Freeland. The messages called for the release of the activists.
Angered by Canada's public rebuke, Saudi Arabia retaliated within a few days by suspending diplomatic ties with Canada, expelling the Canadian ambassador and recalling its own envoy from Ottawa.
It also said it would halt new trade and investment deals and shut down lucrative scholarships for its citizens to study in Canada. The Saudi central bank and state pension funds started selling their Canadian holdings.
And since last fall, there have been few public signs of rapprochement.
Internal federal documents show that in the weeks after the start of the dispute, Freeland and her Saudi counterpart were "discussing ideas to de-escalate … including an incremental approach which could include a series of steps." The information was in a September briefing note, obtained by The Canadian Press under the Access to Information Act.
But Khashoggi's October 2018 death, which drew condemnation from Canada and many others in the international community, presented a new challenge.
Freeland has repeatedly called for an independent international investigation to bring Khashoggi's killers to justice. Canada also imposed sanctions on 17 Saudis linked to the killing, freezing their assets and barring them from entering the country.
Dennis Horak, the former Canadian ambassador who was expelled from Riyadh a year ago, said it would probably be very difficult for a federal government to openly talk about re-building the relationship.
"I don't think the dust has settled from that sufficiently that it would be easy for the government, politically, to suddenly warm up to the Saudis," said Horak, who retired from the public service after he was ordered out of the kingdom.
Even with the obstacles, he said Canada should try to repair its strained relationship with Saudi Arabia like other countries have done in the past, including Germany and Sweden.
"It's not perfect, it's not a straight line by any stretch of the imagination, but there are positive steps that have been happening over the years and they're still happening," Horak said. "If we want this country to change, we need to engage them."
Some Middle East experts, including Horak, say the dispute could hurt Canada's chances of landing a coveted United Nations Security Council seat. Ahead of next year's vote, they say Riyadh could pressure regional allies to ignore Canada on the ballot.
Business and institutions have reported feeling the impacts of the conflict in several areas — from engineering services, to agriculture, to health care.
Andrew Padmos, CEO for the Royal College of Physicians and Surgeons of Canada, said thanks to a successful, four-decade-old program, between 20 and 25 per cent of all Saudi physicians in the kingdom had at least some medical training in Canada.
After initially ordering them to return home, Riyadh allowed medical trainees, or residents, already in Canada to complete their work. It has not permitted new students to go to Canada.
Padmos said the program has seen many Saudi families spend up to a decade in Canada, have several Canadian-born children and return to the country with a new perspective.
"We'll do more in this fashion for human rights in the world by this kind of diplomatic and educational exchange than any number of speeches or tweets would ever do," he said.
"That's the sad part of this — is that this one communication, which was handled in an unusual way, triggered a landslide that landed on top of us. And we haven't dug out of it yet."
On Wednesday, Rocky Mountain Dealerships Inc., Canada's largest agriculture equipment dealer, said farmer pessimism over ongoing trade disputes with countries like China, India and Saudi Arabia was part of its decision to abandon its aggressive growth strategy and to trim staff.
Scott Jolliffe, chair of the Canada Arab Business Council, said Canadian businesses and institutions remain on a "blacklist" in the kingdom.
"My sources tell me that from the Saudi perspective, until the Canadian political climate changes, there's not going to be any progress, which is most unfortunate," Jolliffe said.
One recent sign that conditions in Saudi Arabia have improved came from Export Development Canada, which acts as a credit agency for firms looking to do business abroad.
A few weeks ago, EDC resumed offering its services on a restricted basis for Canadian companies in Saudi Arabia. It had stopped providing Saudi-related support last September after the dispute began, but re-opened them after initial concerns subsided, EDC spokeswoman Amy Minsky wrote in an email.
Between July 2 and July 27, EDC made 31 separate insurance credit approvals totalling US$7.3 million for existing policyholders that wanted to add Saudi Arabia back into their coverage, Minsky said.
Andy Blatchford, The Canadian Press
Why the News Block on the Plight of Dutch Farmers?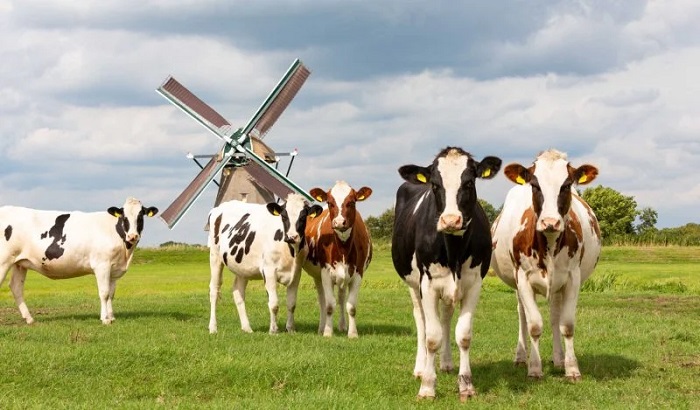 BY
MICHAEL AMUNDSEN
God made the world, but the Dutch made Holland. This truism has guided Dutch identity and its republican virtue. When the ingenious Dutch reclaimed land from the sea it was for farms and these farms and farmers have fed the Dutch people, Europe and the world for centuries.
The picture displayed here is Paulus Potter's famous work The Bull.
Created in 1647, Potter was 22 when he painted it and not quite 30 when he died. Renowned for its massive size, detailed realism including dung and flies and as a novel monumental picture of an animal, The Bull is understood as a symbol of the Dutch nation and its prosperity.
The Dutch Golden Age resulted in part from the creation of the Dutch Republic carved out by overcoming Spanish rule in the Netherlands. The little Dutch Republic became a global naval power and cultural force. The Dutch were classical liberals and believed in individual liberties like freedom of religion, speech and association.
The Dutch Republic was noted for economic vibrancy and innovation including the emergence of commodity and stock markets. The newly minted bourgeoisie spurred the first modern marketplace for artists to sell their work and freed them from the necessity of commissions from the Church and aristocracy. This is reflected in the subject matter of much Dutch Golden Age art with its depiction of everyday life. Potter's painting is from this era.
But his work reveals another truth. The Dutch Golden age was impossible without its farms. Food is the foundation of any successful civilization, which is why the news that the Dutch government plans to shut as many as 3,000 farms for the sake of a ''nitrogen crisis'' is so puzzling.
As Natasja Oerlemans of the World Wildlife Fund-Netherlands recently stated, ''We should use this crisis to transform agriculture." She went on to state that the process will require several decades and billions of euros to reduce the number of animals.
So, what in fact is the issue with nitrogen and Dutch farming?
The nitrogen crisis is a bureaucratic and muddled affair which is now and will increasingly impact all of Dutch society. In 2017 a small NGO, Mobilisation for the Environment, led by long-time environmentalist Johan Vollenbroek, went to the European Court of Justice (ECJ) to challenge the then current Dutch practices that protected natural areas from nitrogen pollution.
In 2018, the ECJ decided in a court ruling that the Dutch legislation, which allowed business to compensate for increases in nitrogen emissions with technical measures and restoration, was too lenient. The Dutch high court agreed with the ruling. In so doing almost 20,000 building projects have been put on hold, stalling the expansion of farms and dairies, new homes, roads, and airport runways. These projects are valued at €14 billion of economic activity.
Farming is intensive in the Netherlands because it is a small country with high population density. According to Science magazine ''Dutch farms contain four times more animal biomass per hectare than the EU average.'' But they also point out that ''Practices such as injecting liquid manure in the soil and installing air scrubbers on pig and poultry facilities have reduced ammonia emissions 60% since the 1980s.''
These mitigating systems are seen as insufficient in light of the court rulings. Ammonia is part of the nitrogen cycle and is a byproduct of waste from farm animals.
The great concern of environmental bureaucrats is the so-called ''manure fumes'' from livestock waste. Like methane from farting cows, manure fumes are the big thing and katzenjammer of the movement on meat and dairy.
Dutch farmer Klass Meekma, who produces milk from the goats he raises said recently, ''The nitrogen rules are eagerly being used by the anti-livestock movement to get rid of as many livestock farms as they can, with absolutely no respect for what Dutch livestock farms have achieved in terms of food quality, use of leftovers of the food industry, animal-care, efficiency, exports, know-how, economics and more.'' Meekma's goats produced more than 265,000 gallons of milk in 2019.
In many ways, Dutch farmers are the victims of their own success. Because Holland is small, farmers have needed to be innovative in the use of space which accounts for the higher levels of ''animal biomass'' compared with other European countries. Success in agricultural practices and food production has produced profits and a strong economic sector for the Dutch economy. Remarkably, the Netherlands is the second largest food exporter in the world.
The biggest push against Dutch agriculture comes from the climate change community and minister for nature and nitrogen Christianne van der Wal. She said in a letter to politicians in 2021, "There is no future (for agriculture) if production leads to depletion of the soil, groundwater and surface water, or degradation of ecosystems." She has announced new restrictions to cut nitrogen emissions in half by 2030, to meet international climate action goals.
Nobody wants runoff from farms harming streams and wildlife. But the focus on manure fumes; that is, nitrogen and ammonia seeping into the atmosphere and impacting the climate seems far more tenuous. Primeval Europe was like Africa's Serengeti, teeming with huge herds of ungulates like aurochs. Did their farting and waste ruin the climate?
The climate is changing. The climate has always changed. Bronze Age Europe, a particularly fecund cultural period, was markedly warmer than today.
It is curious that the farming sector is the focus of rollbacks while other polluters are being treated differently. Farmer Meekma states,
"Since then (the court rulings) our country has a so-called nitrogen crisis. It's ludicrous that the national airport Schiphol Amsterdam and lots of industrial companies have no nature permits, and farmers are now being sacrificed to facilitate these other activities."
"It's a real shame how farmers are being treated in the Netherlands. They are being pushed out to make room for industry, aviation, transportation, solar fields and housing of the growing numbers of immigrants.''
Most of the "saved" nitrogen emissions from government plans will be used to offset the increased emissions from building 75,000 houses. Only 30 percent will lead to real emission reductions.
Dutch Prime Minister and WEF luminary Mark Rutte acknowledged that the move on farming would have "enormous consequences. I understand that, and it is simply terrible."
There are many historical examples of political pressures on farming as harbingers of disaster, from Ukraine in the Soviet Union to Zimbabwe. Both were breadbaskets and exporters reduced to famine. Controlling food production is something that political ruffians always want to achieve. The nitrogen crisis is a struggle of urban ideologues versus traditional lifeways and rural self-sufficiency. Due to the war in Ukraine and supply-chain disruption from the covid pandemic, many people around the world are facing starvation. This is not the time for Europe to harm its best agricultural producer.
Dutch farmers are hip to when a nudge becomes a shove. The anti-meat ideologues want humans to subsist on grass cuttings and Bill Gates' lab-made gunk. Dutch farmers feed the world. Their plight is ours as well.
The nitrogen crisis has the waft of so much bullshit.
Province announces massive commitments to rural Alberta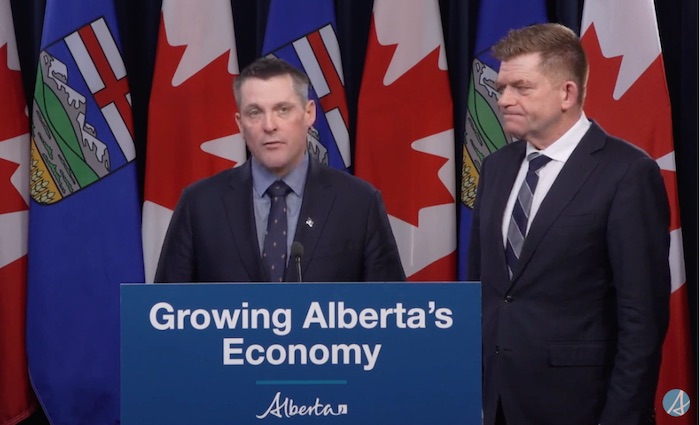 Building up the rural Alberta economy
Alberta's government has unveiled a plan to drive economic growth and address challenges unique to rural communities.
Rural Alberta is a driving force in the economy and the new Economic Development in Rural Alberta Plan will complement current government initiatives while supporting diversification and job opportunities in rural communities.
The five-year plan focuses on key issues in rural Alberta, including economic development-enabling infrastructure, rural business supports and entrepreneurship, support for labour force and skills development, marketing and promoting rural tourism, and rural economic development capacity building.
"Rural Albertans face unique economic barriers and challenges that require a different approach than their urban neighbours. The Economic Development in Rural Alberta Plan charts a path forward that will address these issues and build on our commitment in Budget 2022 to support sustainable growth and diversification in rural Alberta."
As one of the first tangible actions under the plan, the government has committed $125,000 to each of the eight regional economic development alliances to support long-term economic prosperity in their respective regions.
"With strengths in oil and gas, agriculture and forestry, tourism and emerging technologies, Alberta's rural and northern communities are the backbone of our province's economy. Actions identified in this plan will benefit rural and northern Albertans for years to come, including providing additional support to Alberta's network of regional economic development alliances to fuel further economic growth and prosperity across our province."
The Announcement
Engaging with rural Albertans
The plan was created after a year of consultations. Beginning in fall 2021, Alberta's government held targeted sessions with rural Alberta businesses and communities, in addition to Indigenous communities, to identify the specific challenges and possible solutions facing their regions.
In total, government hosted 23 virtual engagement sessions with more than 370 rural Albertans, businesses and communities, receiving 3,500 comments. At the same time, an online survey was conducted, which received an additional 919 responses.
Feedback from the sessions and the online survey helped develop the plan's vision, guiding principles and strategic directions. These were refined and validated through a second phase of targeted engagement with the same individuals and groups in summer 2022.
"Regional economic development alliances are strategically structured to collaborate with governments to address key issues in rural Alberta. Our first step is to identify and improve economic development and enable infrastructure to support investment and growth in rural Alberta. Once we initiate this step, we can further support rural businesses, increase the labour force and market a stronger rural Alberta to Canada and the rest of the world. We look forward to moving forward with the Economic Development in Rural Alberta Plan and continued collaboration with the Government of Alberta."
"As a leading advocate for our province's towns and villages, Alberta Municipalities is pleased to see the provincial government focus on the unique needs of Alberta's smaller and more remote communities. We welcome efforts to grow and diversify our province's economy, including renewed support for regional economic development alliances."
"For well over a century the Rural Municipalities of Alberta has helped rural municipalities achieve strong, effective, local government. The Economic Development in Rural Alberta Plan supports our mission to strengthen rural Alberta and cultivate strategic and collaborative partnerships. This plan starts today and is designed for the rural Alberta of tomorrow."
Quick facts
The plan focuses on five key strategic directions:

Identifying and improving economic development-enabling infrastructure to support investment and growth in rural Alberta.
Advancing entrepreneurship capacity and a culture of innovation across rural Alberta.
Enabling skills development in rural communities to enhance workforce capacity today and for the future.
Enhancing rural Alberta's reputation and capacity as a diverse tourism destination.
Enhancing rural economic development through regional and targeted capacity building.

The plan will complement a number of initiatives that demonstrate the government's commitment to building healthy and prosperous communities across rural Alberta, including:

Up to $390 million over four years as part of the Alberta Broadband Strategy to eliminate the digital divide for all Albertans.
Nearly $933 million for irrigation infrastructure in partnership with nine irrigation districts to expand and modernize Alberta's irrigation infrastructure.
$78 million to fund 133 active capital maintenance and renewal projects in rural Alberta communities.
A $59-million investment to expand veterinary medicine at the University of Calgary, doubling the number of seats in the program to address a critical shortage of large animal veterinarians in rural Alberta.
$70 million for the Film and Television Tax Credit that will attract major productions to the province, diversifying the economy and creating thousands of new jobs.
More than $8 million through the Indigenous Opportunities Corporation to support Indigenous communities' participation in commercially viable resource projects to support rural economic growth.