Connor, Johnny, Auston: You've Got To Have Hart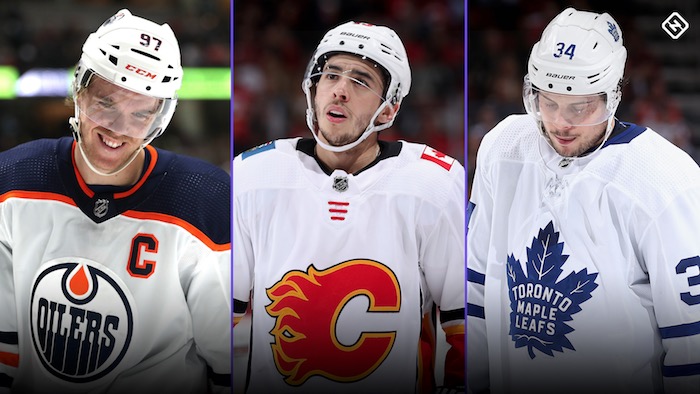 Among the slimmest volumes of the past 30 years is Great Canadian NHL Champions. As most suffering fans of the seven Canadian-based NHL teams know, no Canadian club has won a Stanley Cup since 1993.
Just five teams have even gotten to the Final: Vancouver (1994/ 2011), Calgary (2004), Ottawa (2006), Edmonton (2007) and Montreal (2021). They all lost. (You can make a point that the transplanted Quebec Nordiques won the Cup in Colorado in 1996 and 2001, but it's a lame argument.)
As the 2022 postseason begins, however, there are two bonafide contenders— Toronto/ Calgary— to win the Cup and a third— Edmonton— with a puncher's chance. Of course. these dreams can collapse for any number of reasons. In 2004 and 2011, the Flames and Canucks simply ran out of healthy bodies. As we wrote in an earlier column, goaltending can also trip up a team.
What's just as interesting as the Canadian Cup chase will be the contest for the Hart Trophy as the most valuable player to his team. In the years since Patrick Roy led the Habs to the 1993 championship, going 10-0 in OT games, there has not been a year with a trio of Canadian-based players like this.
Toronto's Auston Matthews. Edmonton's Connor McDavid. Calgary's Johnny Gaudreau.. (Ironically two of three are Americans on Canadian teams.) They're key reasons why their teams have a chance at the Cup.
The Toronto media has— surprise— already anointed Maple Leafs captain Matthews as the putative winner. And Lord knows what the Toronto media decides instantly becomes gospel. Matthews has no doubt had a remarkable year, and deserves a lot of credit. Bookies love him too at an inflated -345.
Besides being the star of the team in the largest Canadian market, Matthews' claim rests largely on being the top goal scorer in the NHL. His 58 goals in 71 games (all totals through 25/04) are just three more than his nearest competitor (Leon Draisaitl). He did manage a historic 51 of his goals in a 50-game span. But pure goal scoring is the only significant stat in which Matthews leads: his nine game-winning goals trail Draisaitl by two. And his 15 power-play goals trail Draisaitl by nine.
Matthews also trails McDavid, the NHL's leading scorer, by 14 points, albeit with six fewer games played. Gaudreau leads him overall by 11 points. Gaudreau, meanwhile, currently sits third in league scoring behind McDavid and Florida's Jonathan Huberdeau; he stakes his claim to the Hart based on some extraordinary plus/ minus statistics. With three games to play Gaudreau is a stunning plus-61; only his linemate Matthew Tkachuk is even remotely close at plus-55. McDavid is plus-27. Matthews an ordinary plus-18.
He not only scored but his line kept opponents from scoring. Okay, generic plus/ minus can be overrated. But there is real value in Gaudreau's leading his challengers with 86 even-strength points. (This from a player Flames fans wanted traded a year ago). McDavid and Matthews are tied at 76.
While Matthews' has 15 PPG, McDavid's has 9 PPG followed by Gaudreau has a modest 6 PPG. Gaudreau has managed these numbers while playing less than his rivals. His ice time is just 18:28. Matthews logs 20:33. McDavid plays a whopping 22:08 per game.
McDavid may have been the best player in the NHL the past half-decade (he's won two Harts already), but his team has held him back come playoff time. This year he and Draisaitl have grabbed the underachieving Oilers by the scruff and made a late surge to a playoff spot.
All three could end up watching Huberdeau, a Canadian playing on an American team, carry off the Hart— especially if Canadian voters split the vote. The Florida Panthers star is second in scoring and leads the league in assists and may be the best playmaker on the runaway Eastern Conference leaders.
Who to bet on? Matthews is the favourite at -345 to win his first Hart Trophy. At +400, two-time winner Connor McDavid is the second favourite. Gaudreau is closing the gap, now at +1600. Remember that voting is due before the playoffs, so a bad postseason cannot hurt a Hart contender nor can it help a dark horse. Our vote in a narrow contest goes to Gaudreau.
**************************************
The sad passing of Guy Lafleur this week brought forth many memories of his greatness as a player. But as we noted in Inexact Science (brucedowbigginbooks.com) The Flower was considered something of a bust in his first few NHL seasons. After scoring "just" 27 goals in his rookie year, he was overshadowed by No.2 selection Marcel Dionne and No. 5 pick Rick Martin.
(He) may have had one more tally and just seven fewer points than Dionne, but it was the perception that mattered also. And the perception was that Lafleur didn't match up to his draft "adversary." Making matters worse was that Buffalo's number five overall pick, Rick Martin, achieved the heights Lafleur supposedly should have reached in 1971–72 by amassing an NHL rookie record 44 goals—still tied today as the seventh-highest such total in league history… Even though he was the odds-on favourite for Rookie of the Year when training camp had rolled around, Lafleur wasn't even a finalist for the award. The dashing of these rather lofty expectations naturally begat skepticism of Lafleur's greatness.
To the exasperation of Habs fans, Lafleur's closest peers continued to outdo him in every way but in championship rings. Dionne avoided any sophomore jinx by posting 90 and 78 points in the next two campaigns, compared to Lafleur's 56 and 55, while Martin reeled off 37- and 52-goal campaigns to show his freshman output had been no beginner's luck. To add insult, even the number 10 pick of 1971, Steve Vickers—debuting for the Rangers in 1972—reeled off back-to-back 30-goal seasons to start off his career. When Lafleur bottomed out with only 21 goals in his third NHL season, 1973–74, there were whispers that maybe he was just a fluke, a flash-in-the-pan who peaked too early, spoiled by the weaker defences of the junior game and perhaps too mentally fragile to handle the immense pressure of being the next supposed legend in Canadiens lore.
The next year Lafleur ditched his tea-pot helmet and embarked on a brilliant career with three Art Ross scoring titles, three Hart Trophies, three Pearson Awards and one Conn Smythe—but he also shared in team success by winning five Stanley Cups and four Prince of Wales Trophies. Adieu, Guy
Bruce Dowbiggin @dowbboy is the editor of Not The Public Broadcaster (http://www.notthepublicbroadcaster.com). The best-selling author was nominated for the BBN Business Book award of 2020 for Personal Account with Tony Comper. A two-time winner of the Gemini Award as Canada's top television sports broadcaster, he's also a regular contributor to Sirius XM Canada Talks Ch. 167. His new book with his son Evan Inexact Science: The Six Most Compelling Draft Years In NHL History is now available on http://brucedowbigginbooks.ca/book-personalaccount.aspx
Are We Ready For A Russian To Become NHL's Top Goal Scorer?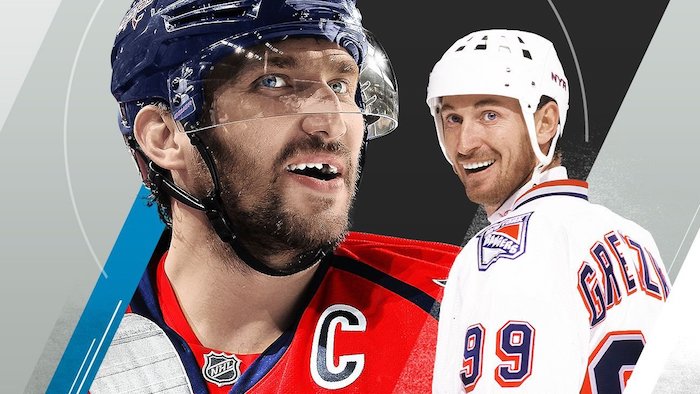 Sign up today for Not The Public Broadcaster newsletters. Hot takes and cool slants on sports and current affairs. Have the latest columns delivered to your mail box. Tell your friends to join, too. Always provocative, always independent.
With the grinding war in Ukraine showing no signs of ceasing and Biden-led sanctions doing nothing tangible to deter Vladimir Putin, Russia's image in the West has rarely been this low. So now might be a good time to ask if the NHL is prepared for a Russian to become the greatest goal scorer in league history.
As the league prepares for its annual draft on Thursday/ Friday, the top pick in the 2004 Draft is showing every sign that he will pass the game's greatest Canadians in goal scoring. Going into 2022-23, the 36-year-old Capitals star is just 21 goals behind the immortal Gordie Howe in second place and 114 back of Wayne Gretzky, the Prometheus of NHL scoring.
Wayne Gretzky. 894
2. Gordie Howe 801
3. Alex Ovechkin 780
Given good health Ovechkin will surpass Howe next season and probably leave Gretzky in his wake in four seasons. Even in a time of peace it will be interesting to see the public reaction in Canada and the U.S. to Ovechkin's passing No. 99. While the No.1 pick in 2005, Sidney Crosby, has had a squeaky clean image, The Great Eight has been a little salty for some folks.
He plays a game Howe would love, dispensing devastating hits as well as brilliant goals. His gap-toothed sneer has not always endeared him to many. Nor has his proximity to Putin himself. In November 2017, Ovechkin started a movement called PutinTeam in support of Putin during the 2018 Russian presidential election .
In recent times he's sought to have a foot in both camps. "I don't know what's happening out there. I know it's a hard situation, but it is what it is. You know, I play here, and this is my second home. I don't want to fight between two countries, because it's going to be a mess."
Too late on that front, Alex. Putin's naked aggression and Biden's desire to unseat him (he's endorsed assassination) have put the West on the brink of a war with nuclear potential. Few can say where the conflict is headed, except that it's highly unlikely the West will be surrendering its sons to the battlefield when NATO runs out of Ukrainians willing to die.
One thing is certain. As we point out in our book Inexact Science: the 6 Most Compelling Drafts in NHL History, Ovechkin put an end to the bias against Russians at the top of the NHL draft. While there had been Russian Hall of Fame selections in the middle to lower rounds of the draft (Sergei Fedorov, Pavel Bure, Sergei Zubov) Ovechkin's No. 1 overall was considered a risk at the time. He changed the equation.
"It began in 2004, when the Capitals selected Russian phenom Alex Ovechkin, maybe the greatest pure goal scorer the NHL has seen. A number one pick who has lived up to the billing of "generational player," Ovechkin maybe would have been even more widely hailed as that "Next One" had he developed under the intense hockey media spotlight of Canada, or North America in general.
Never before had an international player earned the kind of accolades Ovechkin received leading up to his draft year. After all, he was only the second Russian ever to go that high on draft day. But the fact he wasn't a Canadian kid may have tempered the headlines around "Ovie" and made some fans skeptical about his supposed wizardry.
He wasn't helped by how easily a stacked Team Canada had handled him and his Russians in the World Juniors of 2004 and 2005. In retrospect, "The Great 8" was actually undersold as a generational legend. But all of this made his majestic rookie season as a 20-year-old in 2005–06 more of a revelation than it would have been otherwise.
CAA agent J.P. Barry says that some resistance remains. "Even with Russian players, we've seen a hesitance in the past. A few teams have said to me, "Sorry, we just don't draft Russians. End of story." I know of several teams that did make that an internal memo. Some even said, "We can't take a Euro in the first three rounds!" I don't think there's any team that could say any of that anymore, though. Way back when, however, there were these unwritten internal policies that were just silly.
There was definitely a period there where teams didn't want to touch Russians, because they didn't feel that they could get them to come over. Sometimes they were teams impacted by something negative that happened in the past and let it change their course of action."
If Ovechkin didn't entirely smash the Russian stereotype then his countryman Evgeni Malkin, selected right behind Ovechkin in the 2004 draft, sealed the deal. (Ironically the two were rivals for a long time, only reconciling in recent years). Lifetime, Malkin has 444 goals and 702 assists in an injury-riddled career.
To the NHL's credit, it hasn't banned or sanctioned its Russian stars as some have done. The country's teams are banned from international soccer and hockey tournaments and the Paralympics. Russian tennis players Daniil Medvedev and Andrey Rublev (the top-2 ranked Russian male players) were barred from participating at Wimbledon. Many Russian artists have seen their concerts cancelled.
For now Ovechkin is walking a tight rope. He's called for peace without mentioning Russia or Ukraine directly. In May 2022, he reiterated his support for Putin, as well as retaining the Russian president on his Instagram profile photo. Much depends on the progress of the war, and how much Canada and the U.S. are drawn into the combat.
The best advice is probably to keep his head down and his politics to himself if he wants to be celebrated for passing Howe and Gretzky.
Bruce Dowbiggin @dowbboy is the editor of Not The Public Broadcaster (http://www.notthepublicbroadcaster.com). The best-selling author was nominated for the BBN Business Book award of 2020 for Personal Account with Tony Comper. A two-time winner of the Gemini Award as Canada's top television sports broadcaster, he's also a regular contributor to Sirius XM Canada Talks Ch. 167. His new book with his son Evan Inexact Science: The Six Most Compelling Draft Years In NHL History is now available on http://brucedowbigginbooks.ca/book-personalaccount.aspx
A Drag Prescription: Kids Party Like It's 2022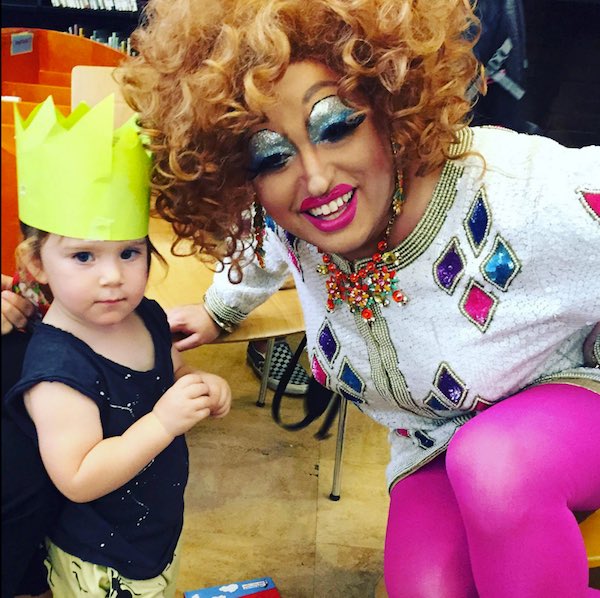 Back in the days before Toronto became a sensitivity chamber, people would head out to the old St. Charles Tavern on Yonge Street to see the annual Halloween drag-queen parade. As the local talent strutted, the crowd hooted, whistled and generally laughed at the circus. For the paraders the attention was bliss.
In those days trans people, cross dressers and drag queens were an exotic diversion in a city that had yet to take itself too seriously. They had no pretensions to glory. So naturally those who remember the tacky Halloween Drag Parades are probably confused to find that drag has ascended to the heights of Woke sensitivity.
Ru Paul's Drag Race is the hippest TV attraction on mainstream TV. Drag queens have replaced clowns at children's birthday party as the entertainment. Trans activists have turned public bowel movements into a political education seminar. Having a prominent trans figure is a sign of the highest corporate awareness.
To the chagrin of feminists, blacks, immigrants and Wanda Sykes , trans is the new holy caste in leftist politics— which is to say their protection is the solemn duty of CBC, MSNBC, The Toronto Star, corporate inclusion VPs and educators across the continent. The former allies of the Left have been left on the curb; Mom's got a new beau.
As conservative David Reboi tweeted, "You've got to think that most Americans—even the shitlibs—never gave drag queens a moment of thought before recently. Now, it's the greatest form of self-expression imaginable. Amazing how quickly it happens."
Heaven forbid anyone ask why kindergarteners need a drag shows or the propriety of men competing against women in sports. Showing a disinterest in drag generals is a one-way ticket to Stephen Colbert's late-night gulag. Pointing out the insanity of making 0.01 percent of the population the focal point of a turning society is a hanging offence.
The first sign that trans had matriculated to the first ring of heaven was the language used to describe their painful past. Using words like cross dressers, trannies and queens was made a banishment-level crime. New vocabulary— following the example of other grievance causes— put the discussion on wheels and steered it away from rational debate of facts. The Media Party compliantly fell int the pit. It was now about words, not deeds.
George Orwell foretold this tactic during his time fighting in the 1936-38 Spanish Civil War. "For the first time, I saw troops who had fought bravely denounced as cowards and traitors, and others who had never seen a shot fired hailed as the heroes of imaginary victories; and I saw newspapers in London retailing these lies and eager intellectuals building emotional superstructures over events that had never happened. I saw, in fact, history being written not in terms of what happened but of what ought to have happened according to various 'party lines'."
What's next? The current Jan. 6 show trials demonstrate cancel culture's relentless manicuring of history to put half of society offside with power. This happened because the Left— former home of wit and humour— lost any sense of honest laughter or proportion between 2016 and 2020. Writes Matt Taibbi. "In that time they perfected an attitude of imperious condescension and entitlement so grating that at least half of America wouldn't piss on someone like Adam Schiff if he were on fire."
If Sykes' sneering middle-part America doesn't like it, tough. @ScottAdams "The Jan6th hearings are basically an updated Russia Collusion Hoax with a new topic. That's how Democrats signal that they know they can't compete on policy and competence. They need hoaxes to win."
But there are signs that this has turned disastrous for the Left. The SCOTUS Dobbs v. Jackson abortion decision "was the result of decades spent building a political project so incoherent, unsellable, and untrustworthy to ordinary people that in 2016 they chose Donald Trump over the person Barack Obama called the most qualified candidate in history.
"The justices who cast the critical votes Friday were picked by a man denounced by all of institutional America prior to election. All those voices were ignored. That total collapse in trust, not Jill Stein's candidacy or Putin's Facebook ads, led to Dobbs v. Jackson."
Sadly for Canadians there is no remedy for the pissy smugness of its media and opinion makers. Loathing Republicans has a long history with postmodern Canadians dating back to the Viet Nam war. This self-satisfied detachment of a kept people mirrors that which Taibbi sees in the U.S.
Canada's traipsing PM paused from interfering yet again with the RCMP to proclaim that Canada would be an abortion clinic to any Americans who can't find services in their own states. Trudeau preens in this way, because he thinks that, having paid off the media, he will never face reality on abortion so long as CBC tut-tuts that it's a loser issue.
But as we wrote in December of 2017 Trudeau's 1980s liberal conceit has been been overtaken by a more nuanced reality. "Medical innovation has shifted the issue since Canada's pols ran like Good Sir Robin away from the fight. In today's world, 50 to 70 percent of babies born at 24 to 25 weeks, and more than 90 percent born at 26 to 27 weeks, survive. Conditions such as Down Syndrome are no longer seen as socially acceptable reasons to terminate a pregnancy. There is a need for children for adoption."
Polling also agrees it's time to revisit a compromise on the issue. While a majority of Canadians favour some form of abortion, 70 percent are against unlimited abortion. 85 percent are against sex-selective abortion. "All these factors have lurked in the background as the public debate was stilled. But if Trudeau wishes to use his absolute abortion standard as a yardstick to measure funding viability he may find a public far more willing to accept limits on ending some pregnancies than it was even a decade ago."
As Friedrich Hayek wrote, "In Germany the Nazis were able to succeed because the Socialists had already done most of their work for them, especially the intellectual work of weakening the desire for liberty. By bringing the whole of life under the control of the State, Socialism necessarily gives power to an inner ring of bureaucrats, who in almost every case will be men who want power for its own sake and will stick at nothing in order to retain it."
So drag is now the lapdog of the bored suburban liberal female demo. If this transcendence is a little too on-the-nose to those who stood by the St. Charles, a bit provocative, a lot in-your-face… that's the point. You're meant to feel unsettled, insulted. It's a design feature.
Bruce Dowbiggin @dowbboy is the editor of Not The Public Broadcaster (http://www.notthepublicbroadcaster.com). The best-selling author was nominated for the BBN Business Book award of 2020 for Personal Account with Tony Comper. A two-time winner of the Gemini Award as Canada's top television sports broadcaster, he's also a regular contributor to Sirius XM Canada Talks Ch. 167. His new book with his son Evan Inexact Science: The Six Most Compelling Draft Years In NHL History is now available on http://brucedowbigginbooks.ca/book-personalaccount.aspx