Commons committee calls for strict rules on streaming services, online piracy
OTTAWA — An all-party committee of MPs is recommending the government set stricter rules for Canadian content on foreign streaming services and a crackdown on internet piracy.
The House of Commons heritage committee's final report on its review of the federal Copyright Act asks the federal government to make foreign-based streaming services such as those run by Netflix, Amazon and Apple contribute to the creation of Canadian content.
The report says while those platforms have simplified the way that Canadians consume film and television, the shift to digital has meant a decline in payments to domestic artists.
There are no policies requiring digital streaming services based outside the country to help fund the production of content in this country, the committee noted.
The effect has been an erosion of artists' ability to earn middle-class livings thanks to a system that has "diverted wealth from creators to large digital intermediaries," the committee said.
The committee also asks the government to crack down harder on people sharing content illegally, noting that witnesses asked the government to increase punishments and fines.
The committee also recommends the federal government look at crafting new rules and laws so that internet service providers can be held accountable for the illegal distribution of copyrighted material on their networks.
However, the NDP's heritage critic was critical of some inconsistencies in the majority report. Montreal-area MP Pierre Nantel wrote that the committee's report addresses several concerns from cultural industries, but also objects that it suggests tighter regulations for music services like Spotify and YouTube Music than for video streaming services like Netflix or YouTube.
The committee's report is the latest in a series that have called on the government to make legislative changes to copyright and Canadian content rules.
One year ago, the Canadian Radio-television and Telecommunications Commission recommended the Liberals regulate any online video or music service and have them pay to create and promote more domestic content.
The Canadian Press
Spanish museum returns 2 paintings looted by Nazis to Poland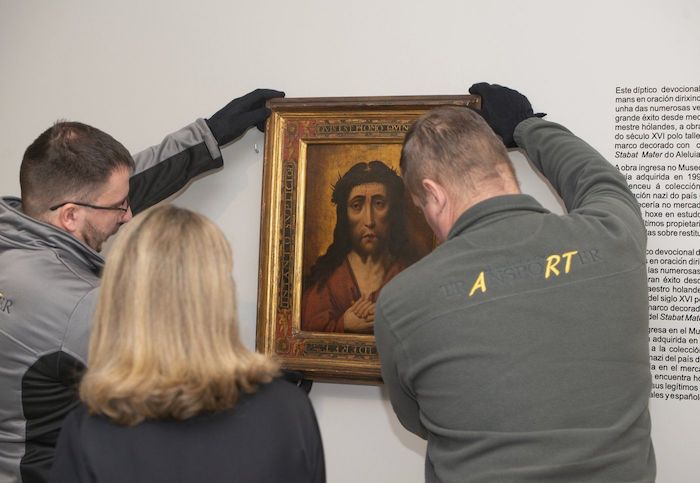 MADRID (AP) — A museum in northwest Spain returned two 15th-century paintings to Polish officials on Wednesday after it was determined that they had been looted by Nazi German forces during World War II.
The paintings "Mater Dolorosa" (Mother of Sorrows) and "Ecce Homo" were handed over to a delegation from Poland's culture ministry. According to Spain's Museum of Pontevedra, the works were originally believed to be by Dieric Bouts, a Flemish master born in the Dutch town of Haarlem, but now they are attributed to a member of his school or group.
The museum said that in 2020 Polish officials made it aware that the works had been looted by Nazi forces. The museum quickly decided to send them back to Poland, but the completion of official permits for the transfer had delayed it until now.
Nazi forces stole the works from the Czartoryski collection in Gołuchów when the city was occupied by the German military in WWII, Polish officials said. They appeared in Madrid in 1973 and had been in the Pontevedra museum since 1994 when they were acquired among over 300 works purchased from a Spanish private collector.
Poland saw much of its cultural patrimony destroyed or looted during the country's wartime occupation by Nazi Germany and the Soviet Union, and about 500,000 items remain missing.
The country has been making efforts to recover as much as possible. The Culture Ministry has a division for looted art that keeps a database of missing objects and scours foreign collections and auctions. When they locate a looted Polish painting, book or other object, they inform the law enforcement officials of that country.
___
AP writer Vanessa Gera in Warsaw contributed to this report.
Nominate an Alberta artist or arts collective for 2023 Distinguished Artist Award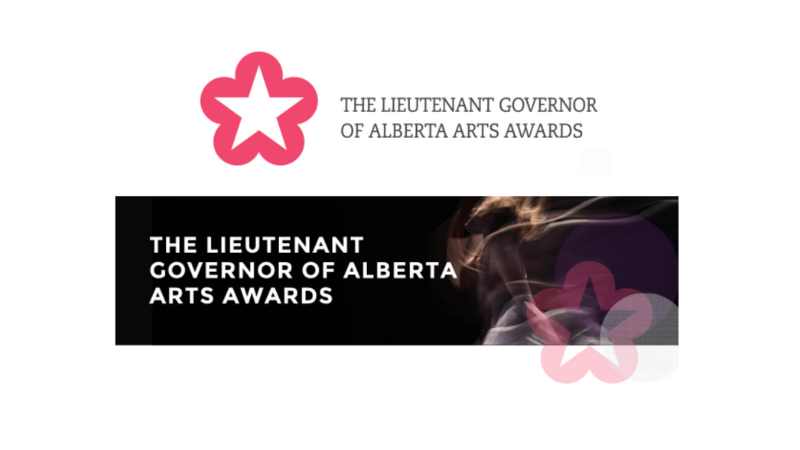 Since the program's launch in 2005, 23 Lieutenant Governor of Alberta Distinguished Artists have been awarded this title, along with a $30,000 prize, a two-week residency at the Banff Centre's Leighton Artist Studios, and a profile video on the artist. The awards were founded to highlight and celebrate Alberta's rich artistic talent – and we know there is so much to celebrate here!
The Lieutenant Governor of Alberta Distinguished Artists have impacted a wide range of arts disciplines provincially, nationally and internationally. Our Distinguished Artists include architect Douglas Cardinal – puppeteer Ronnie Burkett – visual artists Jane Ash Poitras, Alex Janvier, Peter von Tiesenhausen – sculptor Katie Ohe – composer John Estacio – dance choreographer Vicki Adams Willis – sopranist Frances Ginzer – authors Aritha van Herk, Rudy Wiebe – poet Alice Major, and theatre collectives One Yellow Rabbit and Old Trout Puppet Workshop – plus others! Check out our profiles of Alberta's Distinguished Artists at artsawards.ca
The Lieutenant Governor of Alberta Distinguished Artist Award is Alberta's most prestigious recognition of outstanding achievement in the arts. This award recognizes:
The highest degree of artistic excellence.
Career achievement; and/or significant body of work; and/or breakthrough contribution, including pushing the boundaries of the art from.
Significant impact on the arts in Alberta.
Help us celebrate Alberta's artists by nominating one or more artists for the 2023 Distinguished Artist Award. If you have nominated someone in the past who has not yet been recognized we welcome your updated re-submission.
This award has lifted our artistic spirit and propelled our work through the affirmation of our peers and our audience, and it has humbled us to be counted among such amazing talent – in this way we are driven to work harder and to reach further, to push the limits of art in Alberta.