Colorado voters decriminalize psychedelic mushrooms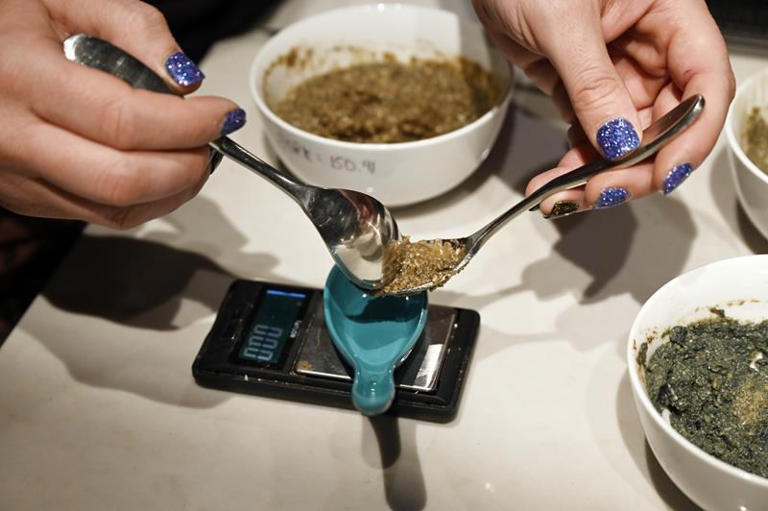 DENVER (AP) — Colorado voters have passed a ballot initiative to decriminalize psychedelic mushrooms for people 21 and older and to create state-regulated "healing centers" where patients can experience the drug under supervision.
Colorado becomes the second state, after Oregon, to vote to establish a regulated system for substances like psilocybin and psilocin, the hallucinogens found in some mushrooms. The initiative, which would take effect in 2024, also will allow an advisory board to add other plant-based psychedelic drugs to the program in 2026.
Supporters argued that the state's current approach to mental health has failed and that naturally occurring psychedelics, which have been used for hundreds of years, can treat depression, PTSD, anxiety, addiction and other conditions. They also said jailing people for the non-violent offense of using naturally occurring substances costs taxpayers money.
Critics warned that the Food and Drug Administration has not approved the substances as medicine. They also argued that allowing "healing centers" to operate, and allowing private personal use of the drugs, would jeopardize public safety and send the wrong message to kids and adults alike that the substances are healthy.
The move comes a decade after Colorado voted to legalize recreational marijuana, after initially allowing its use for medical reasons, which led to a multibillion-dollar industry with hundreds of dispensaries popping up across the state.
Critics of the latest ballot initiative say the same deep-pocketed players who were involved in legalizing recreational marijuana are using a similar playbook to create a commercial market, and eventually recreational dispensaries, for dangerous substances.
Voters in this week's midterm elections approved recreational marijuana in Maryland and Missouri but rejected it in two other states, signaling support gradually growing for legalization even in conservative parts of the country.
The results mean that 21 states have approved marijuana's recreational use.
Under the measure, the psychedelics that would be decriminalized are listed as schedule 1 controlled substances under state and federal law and are defined as drugs with no currently accepted medical use with a high potential for abuse.
Even so, the FDA has designated psilocybin a "breakthrough therapy" to treat major depressive disorder. The designation can expedite research, development and review of a drug if it might offer substantial improvements over existing treatments.
Colorado's ballot initiative would allow those 21 and older to grow, possess and share the psychedelic substances but not sell them for personal use. It also would allow people who have been convicted of offenses involving the substances to have their criminal records sealed.
In 2020, Oregon became the first state in the nation to legalize the therapeutic, supervised use of psilocybin after 56% of voters approved Ballot Measure 109. But unlike the Colorado measure, Oregon allows counties to opt out of the program if their constituents vote to do so.
Oregon's initiative is expected to take effect at the beginning of next year.
Washington, D.C., and Denver have partially decriminalized psychedelic mushrooms by requiring law enforcement officers to treat them as their lowest priority.
___
Follow the AP's coverage of the midterm elections at https://apnews.com/hub/2022-midterm-elections and check out https://apnews.com/hub/explaining-the-elections to learn more about the issues and factors at play.
Thomas Peipert, The Associated Press
Alberta considers training doctors for rural practice in smaller centres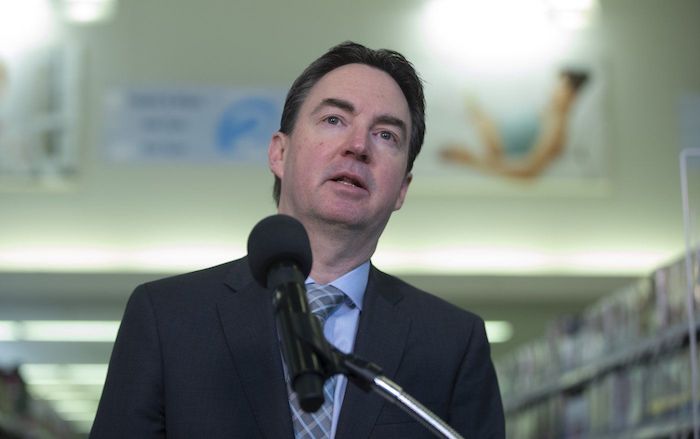 Calgary – Alberta is looking for ways to train doctors in smaller cities in hopes they will be more likely to help relieve a shortage of physicians in rural areas.
Health Minister Jason Copping and Advanced Education Minister Demetrios Nicolaides say the government is providing $1 million to four Alberta post-secondary institutions to look for ways to train doctors in Grande Prairie and Lethbridge.
Alberta has medical schools at universities in Edmonton and Calgary, but Copping says training doctors outside the big cities increases the odds of graduates practising in the province's smaller municipalities.
Todd Anderson of the University of Calgary's medical school says there are a wide variety of options being considered, including stand-alone schools.
The University of Lethbridge and Northwestern Polytechnic in Grande Prairie are also involved in the program.
Anderson says research suggests three-quarters of doctors who train in rural areas end up practising in one as well.
Copping says the project will take six to eight years to show results.
"It's going to take time to set the program up," he said Thursday. "That's a long-term strategy. But if you don't start, you'll never get there."
Meanwhile, rural health care continues to experience staff shortages. On Thursday, the Milk River Health Centre Emergency Department announced it would close until Monday due to a doctor shortage.
Nurses were to remain on-site to provide care for long-term care residents.
Copping said Thursday's announcement was just one part of the government's health-care strategy.
This report by The Canadian Press was first published Jan. 26, 2023.
Province hopes new physician training in Lethbridge and Grande Prairie will mean more rural doctors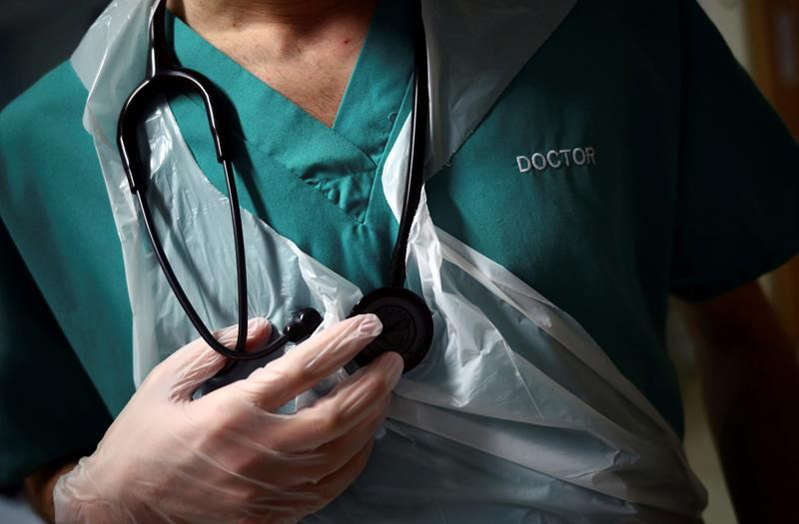 Addressing rural physician shortages
To help bring more physicians to rural Alberta, Alberta's government is working to offer physician training in Lethbridge and Grande Prairie.
Alberta has the best front-line health-care workers in the world, and Alberta's government is working to ensure that Albertans have access to the care they need, when and where they need it. Rural Albertans are disproportionately affected by the nation-wide shortage of healthcare workers and their community members cannot access physician training close to home.
Alberta's government is investing $1 million to explore ways that regional post-secondary institutions, such as the University of Lethbridge and Northwestern Polytechnic, can help deliver medical education outside of Edmonton and Calgary. Research shows that positive learning experiences in rural health-care settings lead to more physicians choosing to pursue careers in rural areas.
"Over the past year, we've made strategic investments to address health care labour shortages, including through the largest expansion of post-secondary seats in Alberta's history. Partnering with Alberta's two medical schools and institutions in northern and southern Alberta to train doctors locally is the best path to ensuring we meet rural needs."
The funds will be used by the University of Alberta, University of Calgary, University of Lethbridge and Northwestern Polytechnic to support collaborative planning. This will include detailed plans to support regional health professions training centres in Lethbridge and Grande Prairie.
"Expanding medical training in rural areas creates new opportunities for students who want to remain in their communities while making other students familiar with regions of the province and types of work they may not have considered before. Expanding training opportunities is just one way we're addressing the shortage of rural doctors to ensure Albertans get the care they need when and where they need it."
Plans for rural training opportunities include hands-on learning experiences in rural communities surrounding regional hubs. These opportunities will support the recruitment of physicians to teach and train medical students and residents, while increasing access to physician services.
"An investment in rural medical training is a direct investment in the future of rural and remote health in Alberta. We look forward to building on our existing relationships with partners across Alberta and significantly expanding the opportunities for future health professionals to learn and enter practice outside our largest urban centres, toward the goal that drives everyone involved in the health professions in this province — readily available, easily accessible, world-class health care for all."
"We at the University of Calgary's Cumming School of Medicine are excited about working collaboratively with our colleagues across the province to provide innovative educational solutions for health workforce shortages particularly in the rural areas. There are many factors and initiatives required to help the situation and expanding physician training capacity in Alberta post-secondaries can lead to a healthier population."
This funding is the latest investment from Alberta's government to ensure students have access to the education, training and skills students need to succeed in tomorrow's economy. At the same time giving confidence to industry, businesses and investors that regional workforce needs will be met.
Previously in Budget 2022, Alberta's government announced the targeted enrolment expansion initiative which invested more than $171 million into Alberta's post-secondary system to create nearly 10,000 new seats over three years in high-demand programs. More than 2,400 of those new seats were in nursing, health care aide and paramedic programs.
Alberta's government has also signed a new agreement with the Alberta Medical Association. This includes $15 million annually to support physician recruitment and retention for physicians who practise full-time in underserved areas, an additional $12 million annually for the Rural Remote Northern Program, and a one-time investment of $2 million to increase funding for the existing RESIDE program that provides incentives for family physicians to practise in Alberta's underserved rural and remote communities.
Quick facts
There are two medical schools in Alberta, located at the University of Alberta and the University of Calgary.
The Ministries of Health and Advanced Education are jointly responsible for the education of physicians in Alberta. Advanced Education is responsible for undergraduate medical education. Health is responsible for postgraduate medical education or residency training, including international medical graduates, rural medical programs, resident physician compensation, and the Academic Medicine and Health Services Program.