Coach accused of sexual assault says apology letter was misinterpreted
SARNIA, Ont. — A former high-ranking gymnastics coach accused of sexual assault told his trial Thursday that when he apologized to his accuser for "crossing the line," he wasn't referring to any sexual transgressions.
Dave Brubaker said he wrote a letter expressing his regret to a former trainee because he had gone beyond the bounds of a typical coach-athlete relationship by driving her to practice and taking her on family outings, among other things — but he insisted none of his behaviour was sexual.
Brubaker, once the director of the women's national gymnastics team, has pleaded not guilty to one count of sexual assault and one count of invitation to sexual touching at his judge-alone trial in Sarnia, Ont. The charges relate to alleged incidents between 2000 and 2007.
"Boundary transgressions in sport are very clear," Brubaker said as he testified in his own defence, explaining that he's taken courses in the matter. "You do not drive a kid to school, you don't contact them outside of the gym, you don't contact them on social media."
The complainant, who is now in her 30s, has testified that Brubaker would pick her up from school and take her to his house, where he would occasionally spoon her in bed and tickle her belly before driving her to practice.
Brubaker denied the allegations, saying there wouldn't have been an opportunity to lie in bed with the complainant because his wife was usually at home when he brought the then-teen to their house.
"It never happened," he said.
He said that when he wrote the letter containing his apology — a note written when he was being questioned by police — he was referring not to sexual misdeeds but to the family-like role he took on in the complainant's life.
Brubaker said he felt compelled to write the letter by the police officer who was interviewing him at the time.
"(The officer) told me what to say. He told me what to write," he said.
Video of Brubaker's police interview was allowed into evidence on Thursday. Its admissibility had been called into question when court heard that the police officer questioning Brubaker, who was the only officer investigating the case, was related to the complainant by marriage.
The complainant also testified that Brubaker would kiss her on the lips to say hello and goodbye starting when she was 12 years old.
Brubaker acknowledged kissing the complainant on the lips, but denied that he had initiated the practice.
"I think it was just out of habit … that she started to kiss me," he said, insisting that the kisses were innocent. "I don't come from a kissy family, so to me it's just part of the gymnast culture, it's not something I need as a man."
Brubaker's wife, who also testified on Thursday, said that while the complainant was the only gymnast she and her husband kissed on the lips, they also kissed the gymnast's parents on the lips as a greeting.
The gymnast has also told the trial that Brubaker occasionally touched her inappropriately during sports massages — an allegation Brubaker firmly denied.
He said he would palpate the area where her upper thigh met her pubic area, as well as the area around her breast to get at pectoral muscles, but maintained that it was all to improve her performance in the sport.
An expert witness who testified earlier Thursday said sports massages such as the ones administered by Brubaker were crucial to success in gymnastics.
"It's required," said Ronald Weese, a sports physiologist with a specialization in training gymnastics coaches. "You can't get (to an elite level) from here without an emphasis on the small, finer details."
Weese said the muscles in those parts of the body are extremely important for gymnasts, who use them while doing splits or to lift themselves up. He also said it's possible for an inexperienced sports therapist to touch the wrong part of the body in these massages.
"I'm sure slips occur all the time, but the more expert you are about it the less they occur," he said.
When questioned by the Crown, Weese said it would be unusual for a coach to lie behind an athlete and rub her belly.
The Crown and defence are expected to deliver closing arguments Friday.
Nicole Thompson, The Canadian Press
Federal departments failed to spend $38B on promised programs, services last year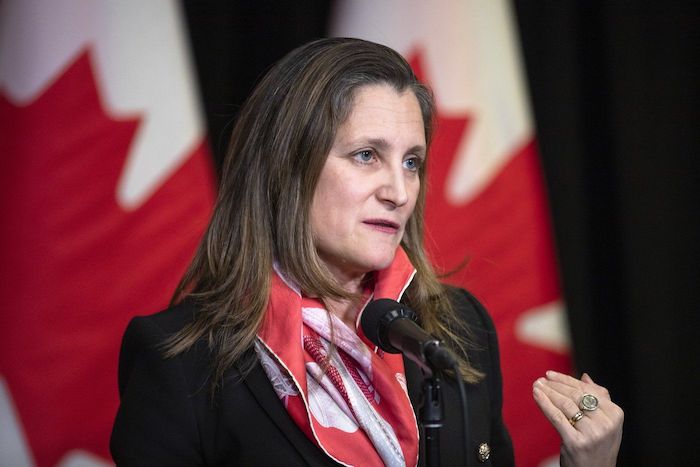 By Lee Berthiaume in Ottawa
The federal government failed to spend tens of billions of dollars in the last fiscal year on promised programs and services, including new military equipment, affordable housing and support for veterans.
Federal departments are blaming a variety of factors for letting a record total of $38 billion in funding lapse in 2021-22, including delays and disruptions caused by the COVID-19 pandemic.
They also say much of the money remains available for future years.
The unspent funds also played a big part in the Liberal government posting a smaller-than-expected deficit in the year ending March 31, 2022.
Canada rang up a $90.2 billion deficit — $23.6 billion less than had been projected in the budget.
The unprecedented amount of lapsed funding, much of which has been returned to the federal treasury, has one observer suggesting it is a sign of long-standing challenges delivering on big federal projects for the country.
The amount of lapsed funds across government is spelled out in the most recent iteration of the public accounts, a report on federal revenues and spending by every department and agency tabled in the House of Commons every year.
The $38.2 billion that was reported as lapsed in the last fiscal year marks a new record over the previous year, which was $32.2 billion. That was a dramatic increase over the previous record of $14 billion in 2019-20.
That compares to around $10 billion about a decade ago, when Stephen Harper's Conservative government was accused by political opponents and experts alike of using large lapses to make cuts by stealth.
Health Canada and the Public Health Agency of Canada reported the largest lapses of all departments and agencies, with nearly $11.2 billion of their combined $28.2 billion budgets going unspent.
Much of that had been set aside for COVID-19 initiatives that were not needed, said Health Canada spokeswoman Tammy Jarbeau. Those include vaccines, personal protective equipment and rapid tests.
"Both Health Canada and the Public Health Agency of Canada have rigorous internal financial management controls designed to prevent, detect and minimize errors and financial losses, and ensure the funding is spent in the best interests of Canadians," she wrote in an email.
The pandemic figured in the responses and explanations from many other departments and agencies, with many blaming COVID-19 for delays.
One of them was the Defence Department, which reported a lapse of $2.5 billion in the last fiscal year. Much of the money wasn't spent due to delays in the delivery of new military equipment such as Arctic patrol vessels and upgrades to the Army's armoured vehicles.
There were also delays on major infrastructure projects for the military, according to Defence Department spokeswoman Jessica Lamirande. Those include upgrading and rebuilding two jetties for the Navy in Esquimalt, B.C., and a new armoury in New Brunswick.
"The COVID-19 pandemic has had a significant impact on many of our business lines," Lamirande said.
"The impacts of the pandemic on supply chain and industry capacity are causing manufacturing backlogs and delays."
Lamirande added most of the unspent funds are expected to be available in future years through a process called reprofiling, in which schedules are revised to reflect planned spending in future years due to those delays.
Former parliamentary budget officer Kevin Page said the government's handling of lapsed funding now is "a little more relaxed" than in previous years, when unspent funds were not reprofiled and even used to justify budget cuts in Ottawa.
But defence analyst David Perry of the Canadian Global Affairs Institute said the Defence Department's lapse, which has been steadily growing in recent years, is a symptom of Ottawa's continued difficulties purchasing new military equipment.
"If we're not getting those procurement projects through, we're not getting new equipment into the inventory, so we don't actually have the gear for our troops," he said, noting many of the delayed projects were launched under the Harper government.
Perry also noted the current rate of inflation, which is already naturally higher for military equipment and the defence sector than most other parts of the economy. Not spending money now means Canada will have to pay more for the same gear and services later, he said.
The Infrastructure Department, the Canadian Mortgage and Housing Corp. and the Fisheries Department, which includes the Canadian Coast Guard, also reported delays with different capital projects, including on affordable housing and broadband internet.
"Due to the unprecedented circumstances over the last few years such as the COVID-19 pandemic, disbursing funds to proponents for many projects are expected to and will take longer," CMHC spokeswoman Claudie Chabot said in an email.
Perry suggested a bigger problem.
"The government of Canada's ability to actually deliver services to the public, especially when it comes to large projects, large capital projects, be it for equipment or infrastructure or IT projects, is struggling across the board," he said.
Other federal entities with large lapses included Indigenous Services Canada, which failed to spend $3.4 billion, and Crown-Indigenous Relations and Northern Affairs Canada, which reported a lapse of $2.2 billion.
Spokesman Vincent Gauthier attributed much of the latter lapse to "the timing and progress of negotiations for specific claims and childhood litigations," adding that funds will available "in some instances" in future years.
Gauthier did not say why Indigenous Services, which is responsible for delivering federal services to First Nations, Inuit and Métis, failed to spend billions of dollars. He did say most of the money had been reprofiled "so that it will be available when recipients need it."
Veterans Affairs Canada also reported a nearly $1 billion lapse last year, which the department blamed on fewer ill and injured ex-soldiers applying for assistance than expected.
However, critics have described earlier lapsed funding as evidence of the challenges many veterans face in accessing benefits and services. In 2014, the Royal Canadian Legion demanded the Harper government explain why $1.1 billion went unspent over seven years.
This report by The Canadian Press was first published Jan. 30, 2023.
Majority of affordable homes approved under federal program not yet constructed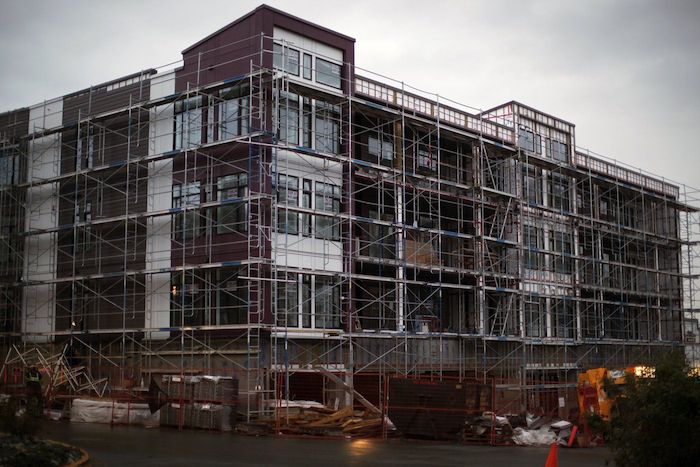 By Nojoud Al Mallees in Ottawa
The federal government has set aside billions of dollars to quickly build affordable housing across the country, but delays in construction suggest many of the projects approved for funding are missing their deadlines.
The Rapid Housing Initiative is a federal program launched in 2020 that provides funding to cities and non-profit organizations to build affordable homes for vulnerable Canadians, including those experiencing homelessness.
The federal government offered $2.5 billion during the first two rounds of project funding, with the condition that approved units must be built within 12 months in most places or 18 months in northern or remote communities.
But a document put together by the Canada Mortgage and Housing Corp. in response to a written question from a member of Parliament shows the majority of units approved have not yet been constructed.
The first round of applications closed at the end of March 2021 and resulted in 4,792 units approved for funding, while a further 5,473 got the green light during the second round that closed a year later.
The response from CMHC, which is dated Nov. 30, says only 1,449 units have been completed
Neither CMHC nor Housing Minister Ahmed Hussen's office would say how many projects missed the 12- or 18-month deadlines. A CMHC spokesperson, however, acknowledged some projects have been delayed.
"Due to unprecedented circumstances faced by housing developers over the last few years including supply chain disruptions, rising costs and severe weather-related events, some projects are expected to and will take longer, mainly due to infrastructure and construction challenges," said Leonard Catling.
Carolyn Whitzman, a housing policy expert and adjunct professor at the University of Ottawa, says the federal government has touted the Rapid Housing Initiative as a success story because more units than anticipated have been approved for construction. The first two rounds of approvals exceeded targets by a combined 2,600 units, she noted.
But Whitzman says there are several obstacles hampering many affordable housing projects, including pushback from residents and a lack of support from provincial governments.
"In order to get supportive housing through rapid housing initiative or any other program up, you need really strong collaboration between all three levels of government," Whitzman said.
She says housing construction has also been affected by rising costs and labour shortages.
In November, the federal government announced the third round of the program, which will provide an additional $1.5 billion in funding.
The federal government has extended the construction timeline for that round to 18 months for most homes and 24 months for projects in northern or remote communities.
Prime Minister Justin Trudeau's government made affordable housing a cornerstone of its agenda to support and expand the middle class. It announced its national housing strategy in 2017, which is a 10-year plan that pours tens of billions of dollars into affordable housing
But the Liberals have faced criticism for the execution of its plans.
In a report published in November, auditor general Karen Hogan found the government was not tracking its progress on reducing chronic homelessness, despite a stated goal of reducing such conditions by 50 per cent by 2028.
Hogan's report found there are data gaps across the federal government that make it difficult to assess the success of programs.
CMHC, in its capacity as leader of the national housing strategy, has spent $4.5 billion since 2018. But the report found the corporation doesn't know who is benefiting from its programs.
Whitzman said failure to track program success can lead to public distrust and raise skepticism about whether problems like housing affordability can even be addressed by the federal government.
"If you're gonna put billions of dollars into a program, you've got to track the effectiveness," she said.
This report by The Canadian Press was first published Jan. 29, 2023.