City of Calgary Update On Response To COVID-19
The City continues maintaining essential services during a state of emergency with orders to prevent the spread of COVID-19. All City services including police, fire, water, transit, water & recycling are continuing and managing well.
Please see below for the latest updates.
Supporting business and local operators
The City of Calgary working with City Councillors, partners and business stakeholders from various industries has created a Business Sector Support Taskforce to monitor, evaluate and manage sustainability and wellness throughout the business community as we weather the COVID-19 storm together. Recently (March 20), the taskforce launched an online resource for businesses to serve as a centralized hub of information to support the business community during these challenging times. As new information is released from the different orders of government, communication via a centralized information hub for businesses can be found at calgary.ca/covid-business. Additionally, the taskforce will communicate business stakeholder challenges, and financial options for support.
Plus 15 Network closures
Similar to restrictions in place for public access to The City of Calgary Municipal Complex, we have adjusted Plus 15 access. Please refer to the Plus 15 map to see which walkways have limited access weekdays from 6 a.m.-6 p.m. The network will be closed on weekends until further notice.
Livery Transport Services
Taxi and limousine driver's licences expiring in March or April 2020 are being automatically extended. Eligible licensees are being contacted via email with the new expiry date. To support physical distancing, drivers are asked to avoid visiting the LTS office in person. Drivers who also drive for a Transportation Network Company are asked to contact their company regarding the renewal process, which may be available online.
For more information visit calgary.ca.
Safety with household cleaning supplies
We are cautioning citizens to avoid trying to make their own cleaning compounds with the hope of finding a "super cleaner."
If your preferred over-the-counter cleaner isn't readily available at your store, creating your own version can be very dangerous to you, your family and your home if not done correctly.
When using over-the-counter cleaners, sanitizers or disinfectants, never mix them together.
Always use products as recommended by the manufacturer on the product packaging. Remember, more is not better.
Many household chemicals are not compatible and mixing products together may cause a strong chemical reaction that produces dangerous and harmful gas. Many are flammable including alcohol based hand sanitizer. Serious injury may result from breathing the gas and fumes or being near flame or open heat (even after drying).
When diluting Chlorine bleach, always use clean cool water, be careful not to spill or splash, and always follow specific instructions from a credible source such as:
Alberta Health Services
Health Canada
US Centers for Disease Control
World Health Organization
These diluted products may need to be prepared fresh daily as needed.
Water
We are asking homeowners to work with us in avoiding unnecessary repairs to home and City sewer (wastewater) systems by flushing only toilet paper and human waste down toilets. This will allow our crews to focus on the delivery of essential services and maintain social distancing guidelines.
Flushing anything other than human waste and toilet paper down the toilet can clog pipes and create sewer back-ups, which can be costly for both homeowners and The City.
Wipes that claim to be flushable aren't. After they're flushed, they don't break down like toilet paper does. Toilet paper will disintegrate after it's flushed, but so-called "flushable" wipes retain their shape and strength, causing blockages in pipes.
Facial tissue (Kleenex), serviettes and paper towel cannot be flushed down your toilet. They do not break down as toilet paper does, and lead to clogs and sewer back-ups.
Wipes, paper towel and all other items used as a toilet paper alternatives should be bagged and disposed of in your black cart. They do not belong in your green or blue bins.
There is additional information of what can't go down your sink and toilet.
For more stories, visit Todayville Calgary
Calgary city council to debate safety bylaws after protests at library drag events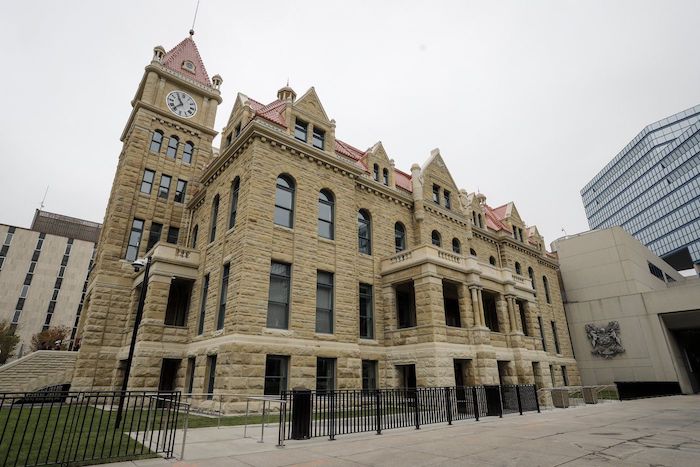 Calgary's city council is set to discuss updating one bylaw and bringing in another to address protests at drag events.
The proposed changes, which are on the agenda for this week's council meeting, include adding the word "intimidation" to the existing public behaviour bylaw.
A second bylaw, which would be called the safe and inclusive access bylaw, is also set to be debated by councillors as early as today.
It would prohibit protests within 100 metres of an entrance to a recreation facility or library and anywhere inside those facilities.
The move comes as a 36-year-old man faces criminal and bylaw charges related to a disruption during a Reading with Royalty event at a public library in February.
The family-friendly story times at libraries are led by drag queens or kings, and children are invited to dress in their best outfit, cape or crown.
Charges under the city's public behaviour bylaw carry a maximum penalty of up to $10,000 or six months in jail.
If passed by council, the safe and inclusive access bylaw would carry the same penalty.
"Recent protests have targeted members of the (LGBTQ) community and impeding the city of Calgary's ability to provide safe and inclusive access to city services," reads the new bylaw proposal. "The public is entitled to access these services without being exposed to messaging or behaviour that is hateful, intimidates, harasses or discriminates."
It lists multiple events that have led to safety concerns including: a Drag on Ice event that was postponed at the Chinook Blast festival Feb. 10; ongoing protests at Canyon Meadows aquatic and fitness centre, which is connected to Calgary Recreation's transgender and gender diverse facility; and the children's reading programs at public libraries.
Libraries across Canada — including Moncton, Halifax and Coquitlam, B.C. — have faced similar protests this year.
There have also been anti-drag protests outside the Tate Britain art gallery in London, as well as several bookstores and libraries in the United States.
Tennessee recently brought in a law that would ban drag shows in public spaces, starting July 1, and several other states are considering restrictions.
Across the United States, conservative activists and politicians have complained that drag contributes to the "sexualization" or "grooming" of children.
The efforts seek to smother popular "drag story hours," at which drag queens read to kids. Organizers of LGBTQ Pride events say they put a chill on their parades.
This report by The Canadian Press was first published March 14, 2023.
— With files from The Associated Press
Convicted killer charged with murder of another woman had finished sentence in June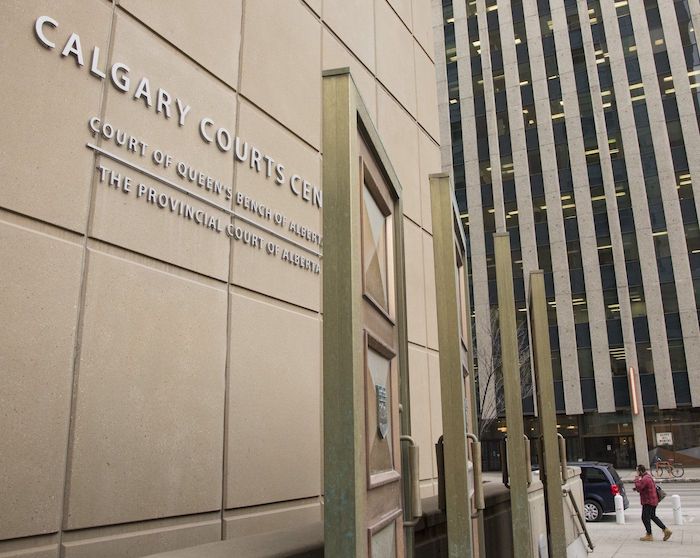 A Calgary man charged with murder in the death of a woman whose burned body was found in a park last month had completed his prison sentence for a similar killing less than a year ago.
Christopher Ward Dunlop, who is 48, was charged this week with second-degree murder and causing an indignity to a body in the death of 58-year-old Judy Maerz.
Her body was found by a passerby in Deerfoot Athletic Park on Feb. 16.
Dunlop previously pleaded guilty to manslaughter in the 2009 death of Laura Furlan, who was found dead in another Calgary park.
He was sentenced in 2015 to 6 1/2 years.
Documents from the Parole Board of Canada show Dunlop was pre-approved for statutory release in December 2019, and completed his prison sentence on June 3, 2022.
A risk assessment at the time suggested Dunlop had a low to moderate risk to reoffend.
"It is reported you took full responsibility for your offences," said a pre-release report. "It appears that you have the motivation for continuing to maintain necessary behavioural changes to help with lowering your risk.
"The clinician reported you admitted that a significant risk factor for yourself would be feelings of rejection or being used."
His release conditions included not consuming alcohol and not being in contact with the victim's family.
This report by The Canadian Press was first published March 3, 2023.