Feds 'deeply concerned' by China's arrests of Canadians Kovrig, Spavor
OTTAWA — China's arrests of two Canadians are alarming foreign partners much more deeply than leaders in Beijing realize, says one of Canada's former ambassadors to the People's Republic.
"I don't think China comprehends how powerfully this is resonating internationally, awakening long-ignored questions about China risk, and prompting new thinking about countering China's increasing reliance on hostage diplomacy and economic blackmail," said David Mulroney, Canada's envoy to China from 2009 to 2012, after the news Thursday that Canadians Michael Kovrig and Michael Spavor have been formally arrested after months in Chinese detention.
A Chinese foreign-ministry spokesperson said Kovrig and Spavor have been arrested on suspicion of gathering and stealing state secrets for "foreign forces."
"China has taken compulsory measures on the two Canadians in accordance with law and the Chinese procuratorial organ has lawfully approved their arrest," Lu Kang said, according to an English statement posted to the ministry's website. "The actions we have taken are entirely law-based. We hope the Canadian side does not make irresponsible remarks on it."
He would not say where they are now being held or whether they have seen lawyers.
"Today I can still responsibly reassure you that the Chinese procuratorial organ handles the case in accordance with law. Their lawful rights and interests are fully guaranteed," Lu said.
Both Kovrig and Spavor were detained on Dec. 10 after a senior executive with Chinese telecom giant Huawei was arrested in Vancouver on Dec. 1 at the request of U.S. authorities, who want her extradited to face fraud charges.
"China is moving the Canadians through its system like pawns on a chessboard, pretending that some kind of due process is being observed. What we're seeing is China's rather crude effort at mirroring the process that Ms. Meng is experiencing in Canada, absent all the protections that a rule-of-law system like Canada's affords to the accused," Mulroney said.
Public Safety Minister Ralph Goodale said Thursday the government is "deeply concerned" about China's latest move.
Goodale said the arrests are an "arbitrary action" and that Canada will continue to demand the two be treated fairly. He said no evidence has been produced to indicate any validity to allegations made against them.
Kovrig is a former Canadian diplomat and expert at the International Crisis Group and Spavor is a businessman with lengthy experience in North Korea.
The International Crisis Group said Kovrig, at least, has seen hardly any outsiders since his detention in December.
"Michael has been unjustly detained and has now been unjustly arrested," the group said in a written statement. "He should be freed immediately. After 158 days of arbitrary detention, Michael still hasn't been allowed to see his family or a lawyer. His work was completely transparent and out in the open for all to see, including for Chinese officials."
Each man had a visit from Canadian diplomats earlier this week, just prior to the formal arrests. China has permitted such visits about once a month.
In a news conference in Paris, where he's been attending an international summit, Prime Minister Justin Trudeau spoke gravely but in vague terms about how Canada might respond.
"We continue to take the safety of the Canadians arbitrarily detained in China with the utmost priority," he said.
Asked what might prompt him to contact China's President Xi Jinping about the Kovrig and Spavor cases directly, Trudeau said: "What we are always focused on is doing things that are going to help the Canadians being detained, that are in difficulty overseas."
Since the arrests of Huawei's Meng in Vancouver and the detentions of Kovrig and Spavor, China has also barred shipments of Canadian canola on the grounds they're ridden with pests, though Canadian officials say they've received no evidence supporting that claim. Administrative restrictions have also impeded imports of Canadian pork, peas and soybeans.
"I think Canadians do understand that China is taking an approach to the system that underlies trading between countries that is not in line with what the majority of western democracies do," Trudeau said. "We have to stand together to show that we are not going to change our principles or values or the way we behave, particularly when it comes to the independence of our judicial system, because the Chinese government has decided to behave arbitrarily and detain Canadians."
Canada is also locked in an internal government debate over whether to permit Huawei's technology to be used in next-generation wireless cellular and data networks, a decision that Trudeau said — as he has before — would not be influenced by politics. Some of Canada's allies are worried that using Chinese technology in vital communications networks would make the country vulnerable to Chinese espionage.
Huawei, which is not a state-owned enterprise, has insisted that it would not spy for the Chinese government and that the consequences of being caught doing so would be lethal to the company. But Chinese law also requires Chinese companies to co-operate with state security authorities.
The Canadian Press
Mendicino: foreign-agent registry would need equity lens, could be part of 'tool box'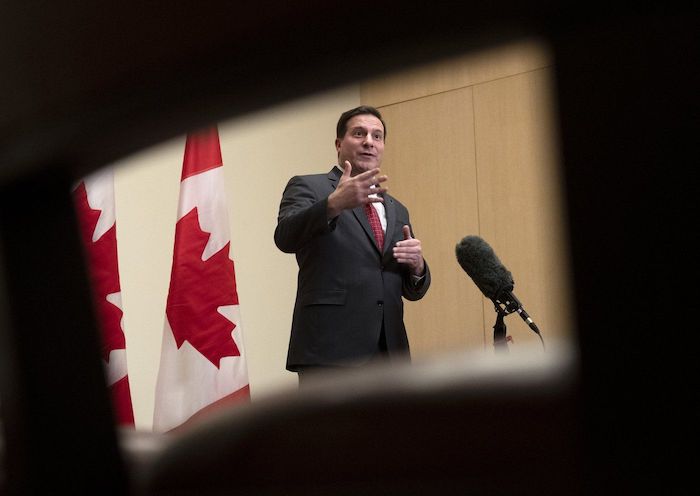 By Dylan Robertson in Ottawa
Public Safety Minister Marco Mendicino says a registry to track foreign agents operating in Canada can only be implemented in lockstep with diverse communities.
"There is a historical context when it comes to some communities within this country and their relationship with [security] agencies and the law-enforcement community," Mendicino told the House committee on Canada-China relations Monday evening.
"We need agencies to be inclusive, diverse, culturally sensitive."
Two months ago, the Liberals said they will eventually consult the public on the possible creation of a foreign agent registry, to prevent outside interference in Canadian affairs.
But the government has yet to formally launch that consultation.
The United States and Australia have public registries that require people advocating for a foreign state to register their activities, under penalty of fines or jail time.
Mendicino told the committee that Ottawa has to be careful to not isolate communities who have felt under the microscope of security agencies. He also told reporters after his testimony that Ottawa is taking the idea to its own advisory panels before soliciting public input.
"I wouldn't describe it as a hesitation; I think we need to be diligent and thoughtful and inclusive, when it comes to bringing all Canadians along in the modernization of the tools and the arsenal that we create for our national security and intelligence communities," he told the committee.
Mendicino also told MPs a foreign agent registry alone would not drastically alter Canada's ability to detect and confront national-security threats, and would only be launched as part of "a tool box" of other measures.
"While there is attention to looking at each of the examples of tools we might consult on, including the foreign-agent registry, I would discourage the members of this committee from quickly concluding that any one of these in isolation will work by itself," he said.
Conservative public-safety critic Raquel Dancho accused the Liberals of stalling on launching a registry.
"Anything that is stopping it would just be an excuse at this point. I think any government that's operating through legitimate diplomatic relations in Canada should welcome an official registry," she said in an interview between witness testimony.
"That should be sort of the cost of doing business in Canada through diplomatic relations."
Mendicino appeared at the committee based on a request last October from MPs to have senior officials testify on three allegedly illegal police stations operating in the Greater Toronto Area.
Since then, advocates for Chinese democracy have alleged China is running two other police stations in Canada, including one in Vancouver.
RCMP Commissioner Brenda Lucki told MPs that Mounties are only aware of four alleged police stations and that officers have attended the scene in uniforms to gather information and be seen.
She believes that has yielded tips from the public, and noted that at least one of the apparent police stations seemed to have operated in the backroom of a commercial business.
Lucki noted that no one has been charged in connection with these so-called police stations, and suggested the public would be informed if that was the case.
Similarly, Mendicino said the public would be made aware if any diplomats had been ordered to leave Canada in relation to the issue.
Yet NDP foreign-affairs critic Heather McPherson questioned how police are handling tips from communities who allege they're being targeted by foreign countries.
The Edmonton MP said constituents who are Uyghur or originating from Hong Kong have reported being passed between the RCMP, local police and an RCMP-run hotline, and that local police seem unaware how to handle the reports.
"We're hearing a very different story form people who are living in these communities," McPherson said.
More officials will testify Monday night from the Canadian Security Intelligence Service, the RCMP and Public Safety Canada.
The evening meeting follows the appearance of a Chinese balloon that drifted over Canadian territory before it was spotted over the skies of Montana, leading opposition parties to ask why Ottawa didn't alert Canadians earlier.
Last November, the federal Liberals unveiled their Indo-Pacific strategy, which calls for stronger ties with countries other than China to counterbalance Beijing's approach to human rights and trade.
This report by The Canadian Press was first published Feb. 6, 2023.
McKinsey doesn't meet criteria for banning company from federal contracts: bureaucrat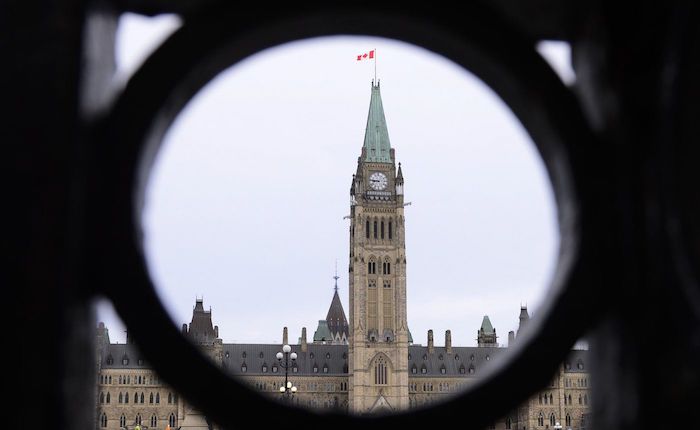 By Nojoud Al Mallees in Ottawa
The deputy minister of Public Services and Procurement Canada says the federal government's ethics rules do not disqualify consulting firm McKinsey & Company from doing business with the federal government despite scrutiny of the firm's global track record.
Paul Thompson answered questions about the firm's government contracts at a House of Commons committee Monday.
He said a Canadian company would be barred from federal contracts if one of its affiliates has been convicted of a crime, which is not the case for McKinsey.
The company has faced scrutiny for its work around the world, including its alleged involvement in the opioid crisis in the U.S. and its work with authoritarian governments.
The House of Commons government operations committee is digging into contracts awarded to McKinsey since 2011 following media reports showing a rapid increase in the company's federal contracts under Prime Minister Justin Trudeau's Liberal government.
The government says McKinsey has received at least $116.8 million in federal contracts since 2015.
At a news conference Monday, Conservative MP Garnett Genuis said the federal government shouldn't be contracting with McKinsey. "We cannot work with a company that's behaving in the way McKinsey has."
This report by The Canadian Press was first published Feb. 6, 2023.