'Cautiously optimistic': Lawyer for trucker in Broncos crash waiting on Federal Court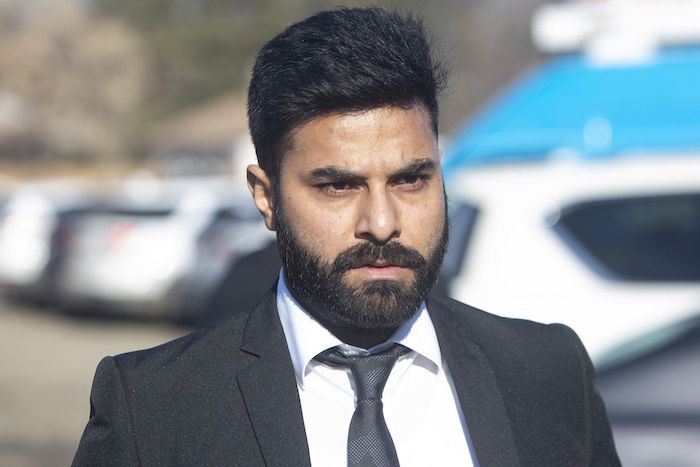 By Bill Graveland in Calgary
A lawyer for a former truck driver who caused the deadly Humboldt Broncos bus crash says he's cautiously optimistic that he will get the chance to argue against his client's possible deportation before Federal Court.
In 2019, Jaskirat Singh Sidhu was sentenced to eight years after pleading guilty to dangerous driving causing death and bodily harm in the Saskatchewan crash that killed 16 people and injured 13 others.
The Canada Border Services Agency recommended in March that Sidhu be handed over to the Immigration and Refugee Board to decide whether he should be deported to India.
Michael Greene, Sidhu's lawyer, said if the Federal Court decides not to hear the case, the deportation process would continue.
He said all written arguments with the Federal Court were filed in July, adding that no news can be good news when waiting for the court to make its decision.
"I'm cautiously optimistic, but I know enough not to get cocky about something like that," Greene said. "Usually when it takes time, it means you've got an arguable case."
It is also a high-profile case, so a judge might want to be extra careful, he said.
Court was told that the rookie Calgary trucker, a newly married permanent resident, went through a stop sign at a rural intersection and drove into the path of the Humboldt Broncos bus carrying players and staff to a junior hockey league playoff game.
The Parole Board of Canada granted Sidhu day parole in July for six months. He can get full parole after that if he follows conditions, including not contacting the families of the victims.
"Day parole means he is at home. He's with his wife and I can't tell you how happy that makes them," Greene said. "They're trying to get back to some sense of normalcy."
Greene said even if he is granted permission to appeal before the court and is successful, the matter would be sent back to Canada Border Services Agency for another review. He said the original officer put all the weight of his decision on the gravity of the harm caused.
"You can't get your hopes up too high," Greene said.
"Sometimes the judge will make comments in their decision that will give some guidance to the (CBSA) officers."
An online fundraising page set up to raise money to help keep Sidhu in Canada has reached more than $42,000.
A message from Sidhu's wife, Tanvir Mann, a Canadian citizen, said her husband made a "tragic mistake."
"When confronted by the unimaginable magnitude of the consequences of his mistake, he did everything he could to make things better," Mann writes.
"I pray that there are people out there who don't believe that Jaskirat should be deported and are willing to contribute to my fight to be able to live out our lives in Canada."
The Canada Border Services Agency has previously declined to comment on Sidhu's case, but said there are multiple steps built into the process to ensure procedural fairness.
Greene said he understands that several of the victims' families are still angry.
"It's completely understandable. It is," he said. "Everybody deals with grief and loss in their own way."
This report by The Canadian Press was first published Dec. 1, 2022.
Premier Smith uses First Ministers' meeting to catch up with Quebec Premier Legault and Saskatchewan's Scott Moe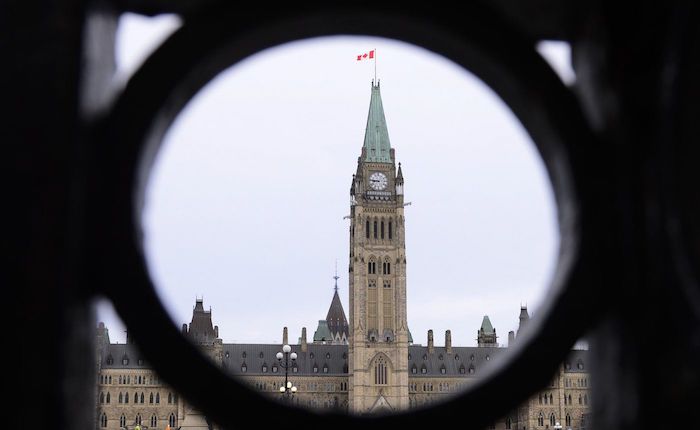 Premier Smith's update from the Ottawa
Premier Danielle Smith participated in the First Ministers' Meeting on health care in Ottawa and provided the following update.
Alberta is leading the country with major reform to health care. After 2.5 years of requests from Canada's premiers, today, the federal government presented their plan. While this is a start, overall, this is significantly lower than the premiers anticipated. Premier Smith will take this information back to her team in Alberta in advance of meeting with Canada's premiers again in the coming days.
Premier Smith also met with premiers François Legault of Quebec and Scott Moe of Saskatchewan in Ottawa in advance of today's first ministers' meeting.
Premier Smith and Premier Legault committed to a desired outcome for a health-care deal that recognizes and respects provincial jurisdiction over health delivery and leads to better outcomes for Albertans and Quebecers. Premier Smith stressed the importance of Alberta's energy sector, advocating for the importance of natural gas exploration and development both for the growth of the Canadian economy and to provide energy security for Canada's allies. Premier Legault reiterated his desire to invest in clean energy like hydroelectricity to fight climate change. Both premiers expressed concern about federal overreach and the need for the federal government to respect provincial autonomy in areas of provincial jurisdiction to better meet the needs of their citizens.
Premier Smith and Premier Moe expressed a need for flexibility in the delivery of health-care services, especially those that Alberta's Healthcare Action Plan commits to, such as reducing surgical wait times, improving ambulance services and reducing emergency room wait times. Premier Smith emphasized Alberta's progress on recovery-oriented care to support those struggling with mental health and addictions challenges and invited Premier Moe to Alberta to visit the province's recovery-oriented treatment centres. The premiers also discussed the mutual importance of the energy sector to their provinces for job growth and export to Canada's allies and a desire to work together on establishing economic corridors for trade and energy export.
Premier Smith asks Prime Minister to halt "Just Transition" legislation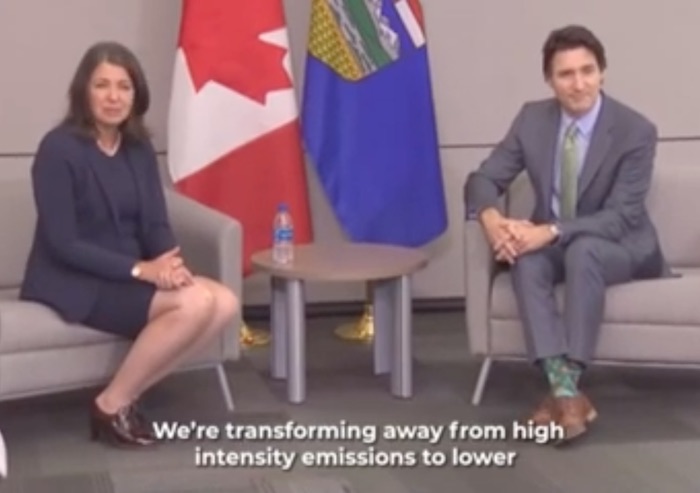 Premier Smith meets with the Prime Minister
Premier Danielle Smith met with the Prime Minister for approximately 30 minutes primarily discussing Alberta's request for the federal government to halt the introduction of its proposed 'Just Transition' legislation and other emission reduction strategies.
The Premier asked the federal government to instead work collaboratively with the Government of Alberta on developing a plan and partnership to attract energy investment and workers into Alberta's conventional, non-conventional and emerging energy sectors while reducing Canada's and Alberta's net emissions.
The Prime Minister expressed a willingness to explore this strategy with the Premier through their respective ministers and the Premier will be following up with further correspondence regarding proposed next steps in the near future.
The Premier used today's discussion to outline Alberta's expectations as to what must and must not be included in any future federal legislation, targets or policies as it relates to Alberta's energy sector. These expectations included:
Abandonment of any references to 'just transition' or any other terminology or policies that signal the phaseout of Alberta's conventional or non-conventional energy sector or workforce.
Increased workforce training and participation in all of the conventional, non-conventional and emerging energy sectors.
The need for formal consultation and collaboration with Alberta before the federal government announces or implements legislation, targets or policies that materially impact Alberta's energy sector.
Substantial increase in LNG exports to Asia through the lens of meeting targets through replacement of higher emitting fuel sources with clean Canadian LNG.
Joint federal-provincial initiatives to facilitate increased private investment in nuclear, hydrogen, bitumen beyond combustion, geothermal, lithium, helium, zero-emission vehicle, CCUS, petrochemical and other emerging technologies and fuels that make Alberta's conventional and non-conventional energy sector increasingly carbon neutral.