Canadian Joey Votto appears in record 1,989th career major-league game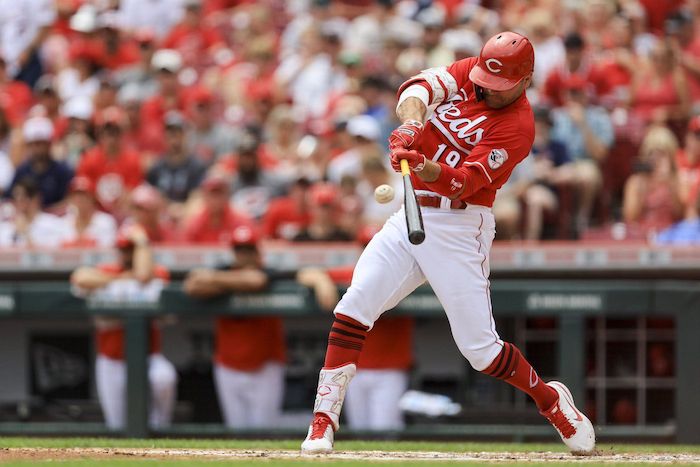 CINCINNATI — No Canadian has played in more Major League Baseball games than Joey Votto.
The Cincinnati Reds first baseman appeared in his 1,989th major-league game Sunday, an 8-5 win over the Chicago Cubs. That broke the previous mark, which had been held by Larry Walker of Maple Ridge, B.C.
Officials from the Canadian Baseball Hall of Fame presented Votto, 38, of Toronto, with a plaque to commemorate the accomplishment following the contest.
"To break Larry Walker's all-time games record is a testament to Joey Votto's determination, resiliency and enduring skills" Jeremy Diamond, chair of the Canadian Baseball Hall of Fame''s board of directors, said in a statement. "Best of all, Joey has carried himself with dignity and class throughout his career and he continues to be a role model and inspiration for players in Canada.
"Congratulations to him on this tremendous accomplishment."
It's the latest career accomplishment for Votto. who is the all-time leading Canadian in at bats, plate appearances, walks and all-star game selections (six).
Votto remains under contract for next season (with a team option for 2024). That would seemingly leave Votto within striking distance of Walker's all-time Canadian records for doubles (471) and hits (2,160).
Votto has currently accumulated 453 doubles and 2,093 hits.
Votto is in his 16th season with Cincinnati. He has topped the National League in on-base percentage seven times, walks five times and has batted over .300 in eight full seasons.
In 2021, he had 36 homers and reached three career milestones when registered his 2,000th hit, 300th home run and 1,000th run-batted in.
"We are proud to honour Joey's tremendous accomplishment, but we hope to make more of these presentations in the future as he continues his record-breaking career," said Diamond.
This report by The Canadian Press was first published Aug. 14, 2022.
The Canadian Press
A look at how Alberta's proposed sovereignty act would work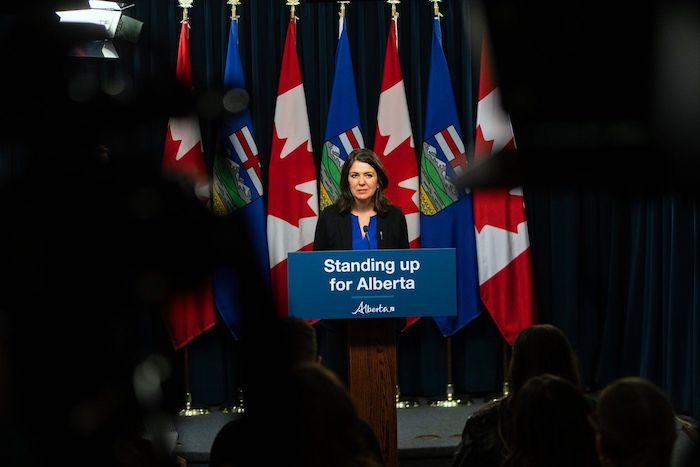 Edmonton – Alberta Premier Danielle Smith introduced on Tuesday her signature bill called the Alberta Sovereignty Within a United Canada Act.
The United Conservative Party government says the proposed legislation would allow cabinet to direct provincial entities — including Crown-controlled organizations, police, health authorities, municipalities, school boards — to not use provincial money to enforce federal rules deemed harmful to Alberta's interests.
Smith says the bill is needed to reset Alberta's relationship with Ottawa and would be used to push back on issues including fertilizer restrictions, firearms, energy and health care.
Critics say it would give Smith and her cabinet broad powers to rewrite provincial laws behind closed doors.
This is how the government says the bill would work:
Motion for resolution — A minister would introduce a motion for a resolution to use the act. The motion identifies a federal matter deemed unconstitutional or causing harm to Alberta and proposes measures Smith's cabinet should take.
Debate and vote — Legislature members would debate the motion then vote for or against it. If a majority vote in favour, the resolution is passed.
Legal review — Cabinet would consider next steps to make sure proposed actions are constitutional and legal.
Cabinet decision — Cabinet would decide those next steps.
Cabinet instructions — Cabinet may instruct provincial entities to take steps in response to the recommendations in the resolution.
Cabinet amendments — Cabinet would work with the relevant minister and may amend any enactments, including legislation, orders or regulations.
This report by The Canadian Press was first published Nov. 29, 2022.
Feds launching task force to reform public-service whistleblowing law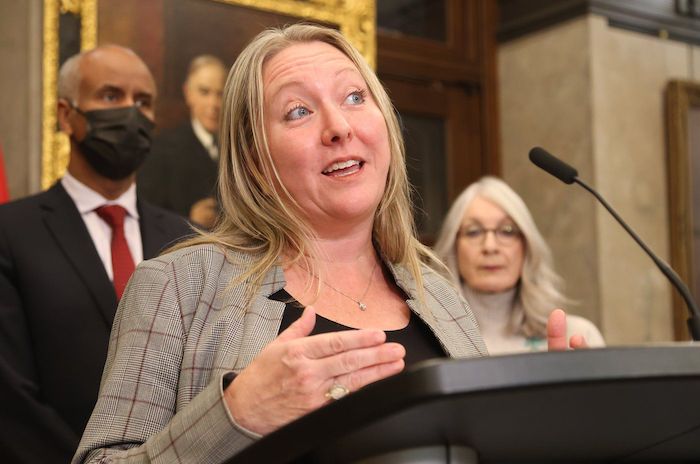 Ottawa – The federal government is launching an external review of the legislation that governs whistleblower protection in the public service.
Treasury Board President Mona Fortier is asking a nine-member task force to consider reforms to the federal disclosure process that would strengthen supports for bureaucrats who come forward to report wrongdoing.
The review of the Public Servants Disclosure Protection Act will begin in January and is slated to take between 12 and 18 months to complete.
The decision to conduct a review comes after a report commissioned by the Office of the Public Sector Integrity Commissioner found "palpable and widespread" pessimism among public servants who were asked about whistleblowing.
The report by Phoenix Strategic Perspectives Inc., delivered earlier this year, said federal workers are increasingly cynical, skeptical and disillusioned about the idea, and they are more likely to fear reprisals than they were before the COVID-19 pandemic.
The Treasury Board says the government is committed to promoting a positive and respectful workplace "grounded in values and ethics."
This report by The Canadian Press was first published Nov. 29, 2022.