Canadian director and choreographer of Temptations musical nominated for Tonys
NEW YORK — Several Canadian theatre-makers have been nominated at the Tony Awards for their work on a musical based on the story of the Temptations.
According to Toronto-raised choreographer Sergio Trujillo, it's all part of a Canadian plot to reign over the Great White Way.
"We (Canadians) do try to stick together," said Trujillo, who was nominated alongside American-Canadian director Des McAnuff, for "Ain't Too Proud — The Life and Times of The Temptations."
"I keep on telling Des that we're spies and we're slowly trying to take over Broadway."
As the Tony nominations were announced Tuesday morning, Trujillo said he was engrossed in drama of a different sort — trying to convince his one-year-old to eat his breakfast.
But then Trujillo heard his husband, who was watching the awards broadcast, screaming for him in the other room of their New York home.
He said the news he had received a nod for best choreography, his second Tony nomination, sent him "levitating" with joy. But it wasn't long before his son's nutritional needs brought him back down to earth.
"My son required feeding, and that was the most important thing," said Trujillo. "He continues to ground me all day."
Trujillo said he called up McAnuff, former artistic director of the Stratford Shakespeare Festival, to congratulate him on his nomination for best direction of a musical in "Ain't Too Proud."
The two staged a brief run of the Motown-inspired musical at Mirvish's Princess of Wales Theatre in Toronto last fall, and previously worked together on the Tony-winning musical "Jersey Boys."
"We're such great collaborators … and I think this show is just a true reflection of our collaboration," said Trujillo
"Ain't Too Proud" racked up a total of 12 Tony nods, including best musical and best book, which Trujillo sees as validation that the show is more than just a "jukebox musical."
"I think this particular story speaks volumes to North American history. For us Canadians, we're very connected to it, especially in Toronto. Detroit is right next door, so we're very connected to this music," said Trujillo.
"I'm just very proud of this moment, and proud to celebrate being part of the Canadian culture and the musical theatre community."
Toronto-born theatre projection designer Peter Nigrini is also being recognized for best scenic design of a musical in "Ain't Too Proud," a nomination he shares with set designer Robert Brill, and best lighting design of a musical for "Beetlejuice" alongside Kenneth Posner.
Toronto's Bob Martin and collaborator Chad Beguelin are also vying for best book of a musical for "The Prom."
"Hadestown" earned a leading 14 Tony nominations Tuesday. The show, which intertwines the myths of Orpheus and Eurydice and Hades and Persephone, enjoyed a brief run at Edmonton's Citadel Theatre in late 2017 before making its Broadway debut earlier this year.
The Tony Awards will be handed out in New York City on Sunday, June 9 during a three-hour broadcast hosted by James Corden.
— By Adina Bresge in Toronto
The Canadian Press
Spanish museum returns 2 paintings looted by Nazis to Poland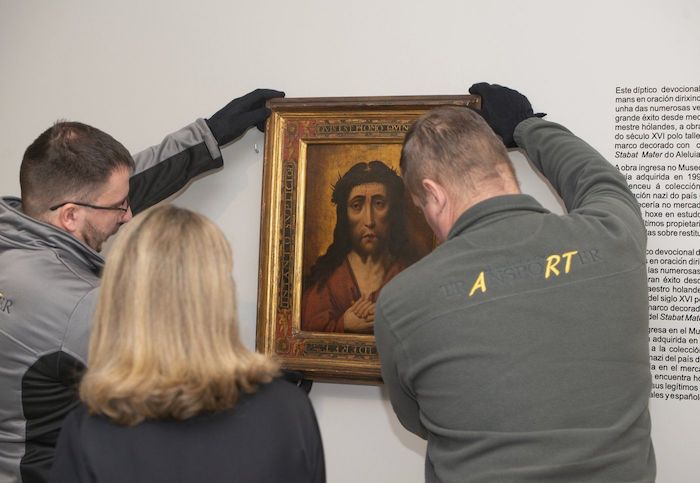 MADRID (AP) — A museum in northwest Spain returned two 15th-century paintings to Polish officials on Wednesday after it was determined that they had been looted by Nazi German forces during World War II.
The paintings "Mater Dolorosa" (Mother of Sorrows) and "Ecce Homo" were handed over to a delegation from Poland's culture ministry. According to Spain's Museum of Pontevedra, the works were originally believed to be by Dieric Bouts, a Flemish master born in the Dutch town of Haarlem, but now they are attributed to a member of his school or group.
The museum said that in 2020 Polish officials made it aware that the works had been looted by Nazi forces. The museum quickly decided to send them back to Poland, but the completion of official permits for the transfer had delayed it until now.
Nazi forces stole the works from the Czartoryski collection in Gołuchów when the city was occupied by the German military in WWII, Polish officials said. They appeared in Madrid in 1973 and had been in the Pontevedra museum since 1994 when they were acquired among over 300 works purchased from a Spanish private collector.
Poland saw much of its cultural patrimony destroyed or looted during the country's wartime occupation by Nazi Germany and the Soviet Union, and about 500,000 items remain missing.
The country has been making efforts to recover as much as possible. The Culture Ministry has a division for looted art that keeps a database of missing objects and scours foreign collections and auctions. When they locate a looted Polish painting, book or other object, they inform the law enforcement officials of that country.
___
AP writer Vanessa Gera in Warsaw contributed to this report.
Nominate an Alberta artist or arts collective for 2023 Distinguished Artist Award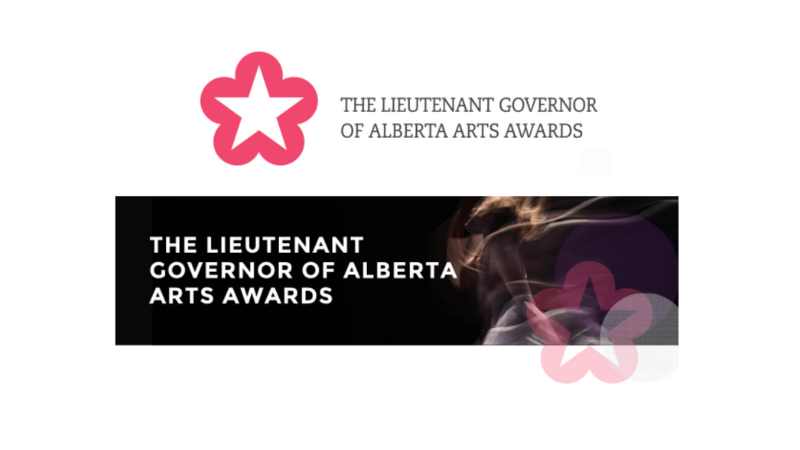 Since the program's launch in 2005, 23 Lieutenant Governor of Alberta Distinguished Artists have been awarded this title, along with a $30,000 prize, a two-week residency at the Banff Centre's Leighton Artist Studios, and a profile video on the artist. The awards were founded to highlight and celebrate Alberta's rich artistic talent – and we know there is so much to celebrate here!
The Lieutenant Governor of Alberta Distinguished Artists have impacted a wide range of arts disciplines provincially, nationally and internationally. Our Distinguished Artists include architect Douglas Cardinal – puppeteer Ronnie Burkett – visual artists Jane Ash Poitras, Alex Janvier, Peter von Tiesenhausen – sculptor Katie Ohe – composer John Estacio – dance choreographer Vicki Adams Willis – sopranist Frances Ginzer – authors Aritha van Herk, Rudy Wiebe – poet Alice Major, and theatre collectives One Yellow Rabbit and Old Trout Puppet Workshop – plus others! Check out our profiles of Alberta's Distinguished Artists at artsawards.ca
The Lieutenant Governor of Alberta Distinguished Artist Award is Alberta's most prestigious recognition of outstanding achievement in the arts. This award recognizes:
The highest degree of artistic excellence.
Career achievement; and/or significant body of work; and/or breakthrough contribution, including pushing the boundaries of the art from.
Significant impact on the arts in Alberta.
Help us celebrate Alberta's artists by nominating one or more artists for the 2023 Distinguished Artist Award. If you have nominated someone in the past who has not yet been recognized we welcome your updated re-submission.
This award has lifted our artistic spirit and propelled our work through the affirmation of our peers and our audience, and it has humbled us to be counted among such amazing talent – in this way we are driven to work harder and to reach further, to push the limits of art in Alberta.