Canada's spring floods, by the numbers
OTTAWA — Flooding has forced thousands of residents from their homes in communities across the country as spring brings severe flooding. Here are some numbers from Ontario, Quebec and New Brunswick, where water has risen to historic levels.
6,425: Homes flooded in Quebec, with a further 3,508 surrounded by water
9,523: People evacuated in Quebec
21: Homes in Ottawa that have voluntarily been evacuated
80: Roads closed in New Brunswick
2,000: Canadian Armed Forces troops now deployed to flood zones in Canada, half of whom are in Quebec
1,500: Troops authorized to be sent to Ontario to help with flooding
600: Troops in Ottawa alone
50: Centimetres the Ottawa River is forecast to be above 2017 flood levels, which were then a record, when the river crests mid-week
2: Per cent chance Ottawa had this year of seeing these levels
1 million: Sandbags prepared in the national capital
$1.9 billion: Insured damages from severe weather in Canada in 2018, the fourth-highest amount on record, according to the Insurance Bureau of Canada
The Canadian Press
Report confirms Asia can reduce emissions with Canadian LNG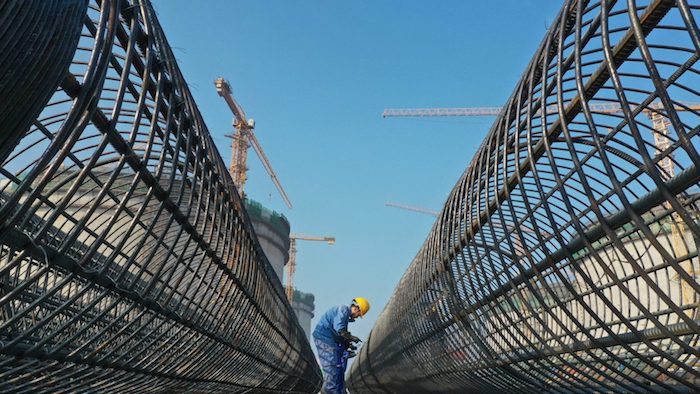 'It reduces emissions globally, so it's for the good of everyone'
From the Canadian Energy Centre Ltd.
Asia's demand for liquefied natural gas (LNG) is rising fast as countries look for cleaner alternatives to coal while their economies expand.
To significantly reduce emissions, the LNG should come from Canada, according to a new report by global research consultancy Wood Mackenzie.
If Canada increases its LNG export capacity to Asia, net emissions could decline by 188 million tonnes of CO2 equivalent per year – or the annual impact of taking 41 million cars off the road, analysts wrote.
"It's like taking all of the cars in Canada away, if we were able to build all of those projects," said Matthias Bloennigen, Wood Mackenzie's director of Americas upstream consulting.
"It reduces emissions globally, so it's for the good of everyone."
To reach global net zero emissions by 2050, the largest reductions will likely need to come from the power sector, analysts wrote.
The heart of the opportunity is switching from coal-fired to gas-fired power plants, particularly in Asia.
Natural gas – traded globally as LNG – produces less than half the emissions of coal when used in power generation.
And it's a so-called "baseload" reliable fuel that can help offset the intermittency of wind and solar as renewables take on a larger share of the global energy mix, analysts wrote.
"Gas is also cost-competitive and there are large global reserves in many countries, including Canada," the report said.
"If Canada does not export as much LNG as anticipated to northeast Asia, the region would need to rely on LNG from elsewhere that has a higher emissions intensity."
If Canada limits its LNG exports to one or two projects, total emissions in northeast Asia would increase by 121 million tonnes of CO2 equivalent through 2050, analysts wrote.
But if Canada significantly increases LNG capacity to help northeast Asia reduce its reliance on coal, net emissions would decline by 5,459 mtCO2e over the same period.
"LNG from Canada going into northeast Asia has lower emissions than LNG coming from many other global LNG exporters," the report said.
LNG from western Canada has average life cycle emissions intensity 12 kgCO2e/mmbtu, compared to 21 kgCO2e/mmbtu for projects in the United States.
"With its high environmental standards and stewardship, Canada would be a great partner to fill the LNG demand gap in Asia," Wood Mackenzie analysts wrote.
COP27 – Playing the fiddle while Rome burns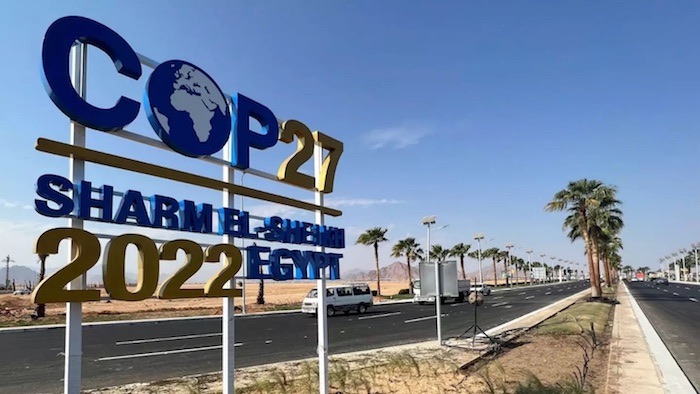 In case you missed the (mainstream) media frenzy, the 27th Conference of the Parties (COP) to the United Nations Framework Convention on Climate Change (UNFCCC) just wrapped up in Egypt.
This is the annual conference that highlights just how completely out of touch the elites, environmentalists and world leaders truly are, including our own prime minister.
In the weeks leading up to COP, the media was full of hysterical statements from politicians, UN bureaucrats, and activists. In October, the British newspaper The Guardian quoted UN Secretary General Antonio Gutteres: "The fossil fuel industry is killing us." In the same piece the "co-founder" of a "change agency" (whatever that is) says we're facing "Armageddon". Gutteres told the delegates we're on a "highway to climate hell". Celebrities fly in on their private jets and pose for pictures. Politicians make more hysterical speeches.
There were lots of meetings and negotiations. It always turns out that the last round of green plans and "climate" policies didn't quite work, and the solution is always, well, more plans and policies. Then they do it all again the next year.
And it would be funny if it weren't so damaging. If ever the expression 'playing the fiddle while Rome burns' applied, this is it.
Domestically, Canadians are struggling to pay for food, heat, and housing. Inflation is driving up the cost of everything and Canadians are feeling it. Food banks across the country are sounding the alarm on record breaking visits. They note that it is no longer the unemployed that are primarily visiting them, it is the 'working poor' those who are employed but simply cannot make ends meet. Many Canadians are choosing between heating their homes or feeding their families. The situation is bad. And it's even worse in Europe, but that's another story.
In the midst of this, the Trudeau government is focusing their time and our resources on what? Greenhouse gases that might raise temperatures very slightly over the next quarter-century. And they are doing this at enormous expense. The cost of this climate cult to Canadians is mind-boggling. Since 2015, Trudeau has spent 60 billion dollars trying to get our tiny contribution to global greenhouse emissions – around 1.5 percent – even lower.
Over the next thirty years, the total cost of the government's climate initiatives will be around 2 trillion.
Let that number sink in.
But that's just what they're spending. In addition, we should think about rising carbon taxes and energy costs, which make everything more expensive. We should think about the jobs we'll lose, and the massive profits we could be making if the government would let our resource sector operate normally.
And have the last 26 COP conferences slowed the warming trend? Of course not. While according to Canadian Minister of Environment and Climate Change Steven Guilbeault"progress on commitments was at the forefront of this COP," you can be sure there will need to be a 28th, and a 29th and a 35th COP conference. At some point, Einstein's definition of insanity might apply – doing the same thing over and over again and expecting a different result.
It goes to show just how out of touch the Trudeau government is. It is an insult to have Canadians pay for politicians and bureaucrats to be "COP delegates" and to fly halfway around the world for another pointless conference. We're on a highway to hell, alright, but not because the world may be a little warmer in 2050.