Canada to implement 988 suicide crisis line starting in fall 2023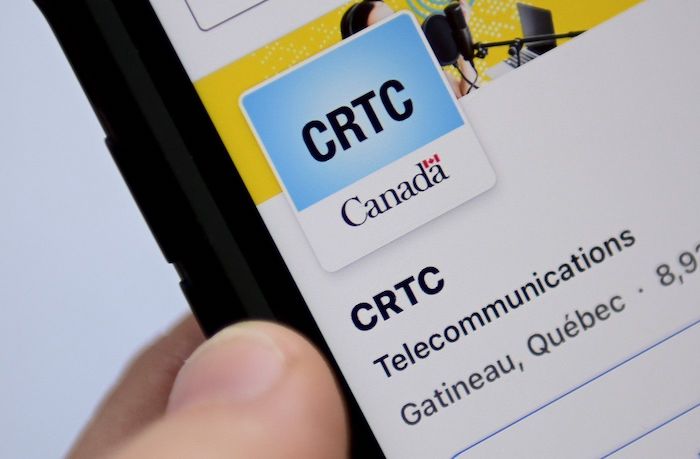 The CRTC says it will launch a new emergency crisis number for people in need of immediate mental health or suicide prevention support.
It says starting at the end of November 2023, Canadians will be able to call 988 to be connected to a mental health crisis or suicide prevention service, free of charge.
The Public Health Agency of Canada will decide which group will provide the service, along with the scope of care it will offer.
The move will bring Canada in line with the United States, which launched its 988 service last month.
But the CRTC says it must first transition to 10-digit local dialing across the country.
As it stands, seven-digit local dialing is still the norm in Newfoundland and Labrador, northern Ontario and the Yellowknife area.
The CRTC has given a deadline of May 31, 2023, for service providers to implement 10-digit dialing across the country.
In the meantime, the CRTC notes that people in mental health distress can call Talk Suicide Canada at 1-833-456-4566.
Todd Doherty, a Conservative member of Parliament from British Columbia who has long advocated for the creation of a three-digit suicide hotline, applauded Wednesday's decision.
"While the continued delays have been frustrating and unnecessary, today's announcement is great news and a step in the right direction," he said in a statement.
He says the hotline will save lives.
"To the countless Canadians who shared your voices and your stories to support this initiative — thank you."
This report by The Canadian Press was first published Aug. 31, 2022.
Premiers to hold virtual news conference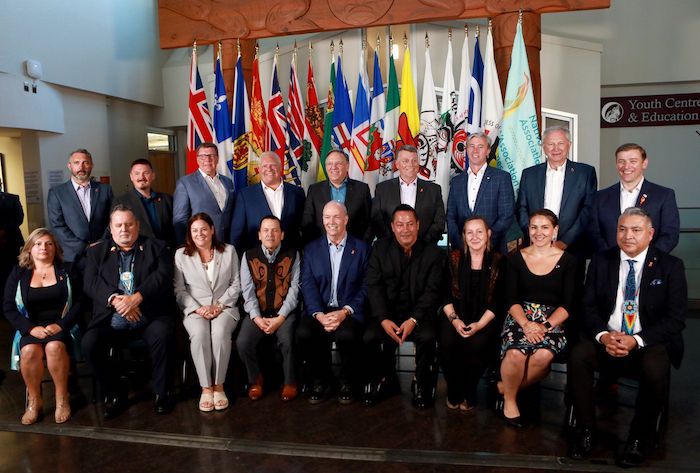 Premiers (back row L-R), Sandy Silver (Yukon), P.J. Akeeagok, (Nunavut), Scott Moe (SK), Doug Ford (Ont),Francois Legault (Que), Dennis King (PEI), Tim Houston (NS), Blaine Higgs (NB), Andrew Furey (NL and Labrador) and (front row L-R), President of Institute for the advancement of Aboriginal Women Lisa Weber, National Chief of Congress of Aboriginal Peoples Elmer St. Pierre, Heather Stefanson (MB), Songhees Nation Chief Ron Sam, John Horgan (BC), Esquimalt Nation Chief Rob Thomas, Caroline Cochrane (NWT), Cassidy Caron (Metis National Council) and Terry Teegee (Assembly of First Nations) gather for a family photo during the summer meeting of the Canada's Premiers at the Songhees Wellness Centre in Victoria, B.C., on Monday, July 11, 2022. THE CANADIAN PRESS/Chad Hipolito
Canada's premiers plan to meet virtually today, a month after talks with the federal government on health-care funding ended without an agreement.
The premiers have been calling on Ottawa to increase its share of health-care costs to 35 per cent, up from 22 per cent, and keep this level of funding going forward.
Ontario Premier Doug Ford's office says they are meeting to discuss health-care funding.
Last month, the federal government withdrew from a joint communique on health funding with provincial and territorial health ministers at a meeting in Vancouver.
Federal Health Minister Jean-Yves Duclos said at the time that he went to the meetings "in good faith" but blamed premiers for giving their ministers "marching orders" to force negotiations to end with no deal after the premiers released a statement he says depicted the talks as a failure.
British Columbia Health Minister Adrian Dix had said provincial and territorial health ministers were united behind the request for increased funding made by the premiers.
At a separate news conference, Duclos would not say whether he came to the table with more money, adding only that premiers did not want health ministers to accept any conditions, like providing data on the health-care workforce.
This report by The Canadian Press was first published Dec. 9, 2022.
WHO member states agree to develop legally-binding pandemic treaty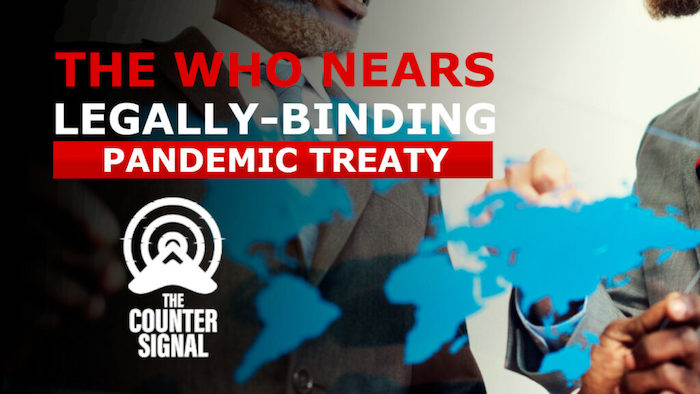 The World Health Organization (WHO) announced that member states inched closer to developing a legally binding global pandemic treaty.
"I welcome the agreement by @WHO Member States to develop a zero draft of a legally binding #PandemicAccord designed to protect the world from future pandemics and to continue discussions on the draft in February 2023," said WHO CEO Dr. Tedros Adhanom Ghebreyesus.
The development follows a third meeting from WHO member states to develop a global pandemic treaty. The first meeting was in December 2021, and the second was in March 2022.
It's unclear how the WHO's pandemic treaty will affect its 194 member states, including Canada.
The WHO states the global pandemic treaty will determine future pandemic requirements for individual countries, such as lockdowns, and that these requirements will be "legally binding."
The WHO says the treaty will be a "legal instrument, rooted in the WHO Constitution, designed to protect the world from future pandemics."
Article 21 of the WHO's constitution states the WHO has "authority to adopt regulations concerning (a) sanitary and quarantine requirements and other procedures designed to prevent the international spread of disease."
"Other procedures" presumably include global vaccine passports, which member states have already supported.
However, the WHO also claims the pandemic treaty will "respect sovereignty."
The draft that resulted from this third meeting includes a provision that reads:
"States have, in accordance with the Charter of the United Nations and the principles of international law, the sovereign right to determine and manage their approach to public health, notably pandemic prevention, preparedness, response and recovery of health systems pursuant to their own policies and legislation provided that activities within their jurisdiction or control do not cause damage to other States and their peoples."
Conservative MP Leslyn Lewis has been outspoken regarding the potential impact a global pandemic treaty could have on Canadians.
In April, she said the treaty would allow the WHO to determine what a pandemic is and when one is occurring — even over something non-viral like an obesity crisis.
Earlier this year, the WHO and the German health minister said that countries disobeying regulations dictated by the WHO through their pandemic treaty might need to be sanctioned.
The Counter Signal contacted the WHO for comment but did not receive a response by publication.