Canada remains on the sidelines as global competitors double down on energy projects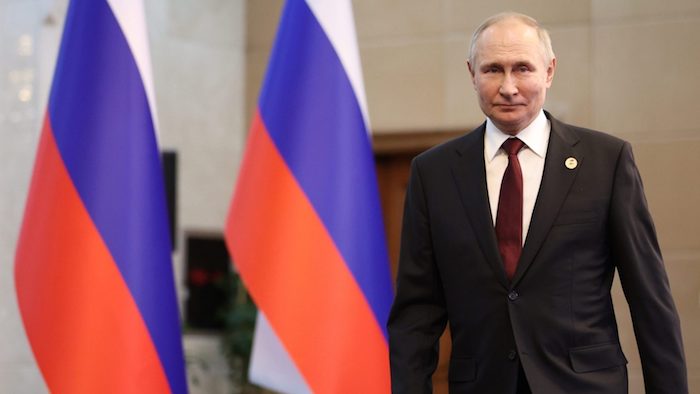 From the Taliban to Russia, billions in oil and gas investment underway around the world
As Canada's oil and gas industry faces the uncertainty of a looming emissions cap and a "Just Transition," billions of dollars of investment is underway in other countries to grow oil and gas supply for the future.
Here's just a handful of examples.
Afghanistan – Amu Darya basin
US$690 million
Xinjiang Central Asia Petroleum and Gas Co.
In January, Chinese state-owned Xinjiang Central Asia Petroleum and Gas Co. signed a deal with the Taliban-controlled Afghanistan government to invest nearly US$700 million over four years on oil development in the country's north.
The 25-year contract also involves building Afghanistan's first oil refinery.
The Taliban militant group returned to power in Afghanistan after the withdrawal of U.S. forces in 2021. Its ownership share of the oil project will gradually rise to 75 per cent, according to spokesman Zabihullah Mujahid.
The Taliban maintains close ties with the terrorist group al-Qaeda, according to the Council on Foreign Relations (CFR). Since resuming its rule in Afghanistan, authorities have resumed public floggings and executions, violently cracked down on protesters and activists, "obliterated" women's rights, and "enforced prohibitions on behavior deemed un-Islamic," the CFR says.
Brazil – Santos Basin
TotalEnergies
US$1 billion
France-based TotalEnergies announced in January it will go ahead with a US$1 billion expansion of oil production offshore Brazil.
The development is located about 300 kilometres off the coast in the Santos Basin. TotalEnergies, which has operated in Brazil for more than 40 years, is 45 per cent owner along with partners Shell, Repsol and Sinopec.
The project will consist of three new deepwater wells connected to an existing floating production and storage vessel. It is expected to increase production to 60,000 barrels per day in 2025, up from about 35,000 barrels per day today.
Norway – Norwegian Continental Shelf
Aker BP
US$29 billion
Oslo, Norway-based Aker BP and its partners filed formal plans in December for four offshore oil and gas projects on the Norwegian Continental Shelf.
A total investment of nearly US$30 billion, the developments are expected to increase Aker BP's oil and gas production to around 525,000 barrels per day in 2028, compared to 400,000 in 2022.
The company's strategy is to meet the world's growing need for energy while simultaneously contributing to reducing emissions, said CEO Karl Johnny Hersvik.
The projects are enabled by a 2020 government stimulus package that "allowed oil companies to embark upon new commitments," he said.
Qatar – North Field East LNG expansion
Qatar Energy
US$29 billion
One of the world's largest LNG exporters is expanding its capacity with the largest LNG project ever built.
State-owned QatarEnergy's US$29 billion North Field East Expansion will increase the country's LNG export capacity to 110 million tonnes per year, from 77 million tonnes per year. Startup is expected in late 2024.
A planned second phase of the project will further increase capacity to 126 million tonnes per year. QatarEnergy's partners include Shell, TotalEnergies, Exxon Mobil, ConocoPhillips and Eni.
World LNG demand reached a record 409 million tonnes in 2022, according to data provider Revintiv. It's expected to rise to over 700 million tonnes by 2040, according to Shell's most recent industry outlook.
Russia – Vostok Oil
Rosneft
US$170 billion
Despite the war in Ukraine and wide-ranging energy sanctions, Russian state-owned oil company Rosneft says work continues to advance on schedule for the massive Vostok oil project.
The US$170 billion project will use the Northern Sea Route to export about 600,000 barrels per day by 2024. Production is expected to increase to two million barrels per day after the second phase.
Rosneft reports that as of mid-2022, more than 1,000 units of special construction equipment are in operation, as well as seven new Russian arctic class drilling rigs, with another five on the way. Over 4,000 people and 2,000 vehicles have been mobilized.
"This means that the project lives and develops as planned, the inevitable difficulties are being overcome, but we have full confidence that all the tasks will be completed," Rosneft CEO Igor Sechin said.
"In the context of decreasing investment in the oil and gas sector, Vostok Oil is the only project in the world capable to provide a stabilizing effect on the hydrocarbon markets."
From the Canadian Energy Centre Ltd.
Reality check: Global emissions from coal plants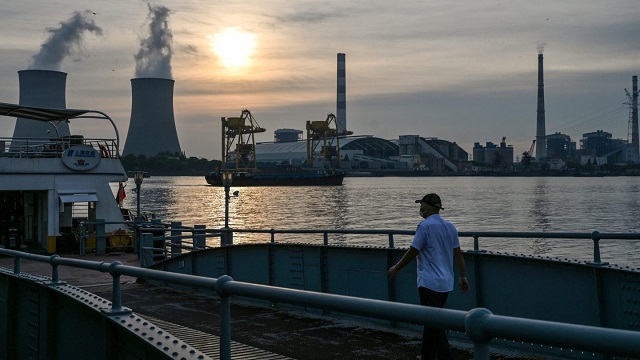 A man walks towards a ferry as the Wujing coal-electricity power station is seen across the Huangpu River in the Minhang district of Shanghai. Getty Images photo
Coal remains the primary fuel for global electricity generation, particularly in Asian countries
High energy prices, inflation, war, and the ongoing economic recovery from the pandemic has highlighted the general worldwide demand for electricity, particularly in Asia and Europe. The growing demand for electricity on these two continents has led some electricity producing plants to rely increasingly heavily on coal as a power source.
The electricity sector accounts for 34 per cent of the world's energy-related carbon dioxide (CO2) emissions. In this Fact Sheet, we detail recent trends in electricity production and demand across the globe as well as CO2 emissions from the electricity sector worldwide.
Carbon dioxide emissions from the world's top ten emitters between 2000 and 2022
A total of 38.2 gigatonnes (Gt) of energy-related CO2 was emitted globally in 2022, an increase of 53 per cent from 2000. However, the increase is not consistent for all countries; between 2000 and 2023, CO2 emissions trends diverged. Emissions from China, India, and Indonesia more than doubled in the last two decades, whereas emissions for other countries remained relatively consistent or even declined.
In 2022, Canada's total energy-related CO2 emissions were 0.62 Gt, or 1.6 per cent of the global total. That compares to emissions of 0.64 Gt in South Korea, 1.09 Gt in Japan, 2.8 Gt in India, 5.0 Gt in the United States, and 13.0 Gt in China (see Figure 1).
Sources: IEA World Energy Statistics database and Enerdata
Demand for electricity and sources of emissions
Global domestic electricity consumption increased from 13,188 terawatt-hours (TWh) in 2000 to 25,681 TWh in 2022 and estimates are that global demand for electricity will rise to 35,000 TWh by 2040.¹
That is a jump of 94 per cent, or 12,492 TWh, between 2000 and 2022. During the same period, electricity consumption in Asia rose a whopping 280 per cent. In Africa the demand for electricity increased by 90 per cent (see Figure 2). Coal remains the world's largest source of fuel for electricity generation, with approximately 10,317 terawatt-hours of electricity generated by coal-fired plants in 2022 (see Figure 3).
---
1. The IEA's Electricity Market Report 2022 states that nearly all of the increase is attributable to growing electricity consumption in developing countries across southeast Asia and Africa.
Sources: IEA World Energy Statistics database and Enerdata
---
Sources: IEA World Energy Statistics database and Enerdata
In recent years, electricity generated from the combustion of coal declined in Canada, the United States, Europe, and Africa. However, electricity generated from coal combustion has continued to grow in China, India, and other parts of Asia.
Between 2000 and 2022, the share of coal-powered electricity generation in Asia increased from 49.8 to 56. 3 per cent, while in Canada it decreased from 19.4 per cent to less than 5 per cent.
Sources: IEA World Energy Statistics database and Enerdata
Source of emissions in the electricity sector
The electricity sector accounts for 34 per cent of the carbon dioxide emitted across the world. The sector emitted 13.05 gigatonnes of CO2 in 2022, an increase of 5.01 Gt from 2000. In Asia, between 2000 and 2022, CO2 emissions from the electricity sector increased from 2.5 Gt to 8.3 Gt and the sector's share of carbon dioxide (CO2) emissions increased from just over 32 per cent to well over 40 per cent (see Figure 5).
Sources: IEA World Energy Statistics database and Enerdata
Coal burned to generate electricity accounts for the majority of the CO2 emitted in power generation. In 2022, coal-fired electricity\ generation accounted for 9.89 Gt, or nearly 76 per cent of the worldwide CO2 emissions from the electricity sector. The share was even higher in Asia where 92 per cent of emissions from the electricity sector come from coal combustion. Asian coal-fired plants accounted for 7.62 Gt of the total 8.26 Gt of emissions from the sector on that continent (see Figure 6).
Sources: IEA World Energy Statistics database and Enerdata
Conclusion
The global electricity sector, and particularly the sector in Asia, is a major source of CO2 emissions. Relative to Canada's existing carbon emissions, emissions from the coal-fired power plants worldwide will make any reductions in Canada's carbon emissions and resulting job losses, higher taxes, and higher costs for consumers and businesses—meaningless.
As 56 per cent of the electricity in Asia is generated by coal-fired plants, a transition from coal- to gas-fired electricity generation in the region could lead to significant reductions in CO2 emissions, reducing emissions by 50 per cent on average. The corollary is that there is a potential market in Asia for natural gas extracted in and exported from Canada. Canada has an opportunity to play a useful and meaningful role in reducing CO2 emissions from the electricity sector by encouraging and contributing to the global natural gas market.
---
Notes
This CEC Fact Sheet was compiled by Ven Venkatachalam at the Canadian Energy Centre (www.canadianenergycentre.ca). The author and the Canadian Energy Centre would like to thank and acknowledge the assistance of an anonymous reviewer in reviewing the data and research for this Fact Sheet.
References (live as of November 2, 2023)
Canadian Energy Centre (November 7, 2022), Canadian LNG has massive opportunity in Asia: report <https://tinyurl.com/2p9525j6>; Enerdata (2022), Power Plant Tracker database <https://bit.ly/3xfgOdF>; IEA (2022), Electricity Market Report – January 2022 <https://bit.ly/3M0723j> IEA (Undated), World Energy Statistics Database <https://tinyurl.com/ytz789m4>
Report outlines how Canada can get credit for reducing emissions in Asia with LNG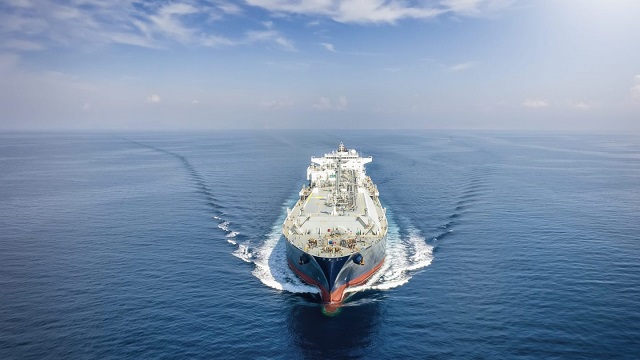 By Cody Ciona and Deborah Jaremko
Sharing emissions reductions through Article 6 is possible when LNG replaces coal in power generation
With Asian countries continuing to rely on coal to fuel their growth, Canada can provide a cleaner alternative while having its efforts to reduce emissions recognized by the global community, says a new report.
Canada is getting closer to exporting some of the lowest-emitting liquefied natural gas (LNG) on the planet, with the first terminal nearing completion in British Columbia.
A Canadian think tank argues providing a significantly cleaner alternative to coal should merit credit for helping Asian countries reduce emissions under a global climate treaty.
"Sharing emissions reductions through Article 6 [of the Paris Agreement] is possible when LNG replaces coal in power generation," writes Jerome Gessaroli, a senior fellow with the Macdonald Laurier Institute.
"New LNG projects within British Columbia are amongst the least carbon-intensive sources of LNG in the world. BC's LNG exports could lower global carbon emissions by displacing coal power, particularly in the Asia-Pacific region."
Adopted by the United Nations Framework Convention on Climate Change in 2015, the Paris Agreement was ratified by Canada on October 5, 2016. This agreement set forth the worldwide effort to mitigate the effects of climate change.
Article 6 outlines that countries may pursue "voluntary cooperation" with others to implement their nationally determined efforts to reduce emissions.
Coal use and coal plant construction are increasing each year in Asia as countries look to grow their economies.
The increase in coal-fired power has ostensibly created a significant challenge to meeting climate targets as emissions from announced and planned plants alone are expected to be over 1,415 million tonnes of CO2 equivalent.
"Just over half of LNG Canada's Phase 1 production capacity in British Columbia would result in approximately 1.2 Mt CO2e emissions annually," Gessaroli writes.
"Using the same production capacity to replace coal for power generation in Asia has the potential to significantly reduce emissions, ranging from 14.9 to 35.2 Mt CO2e per year. Such outcomes underscore the importance of international collaborative efforts."
Studies have concluded that LNG from Canada can provide a net benefit in emissions reduction when switching from coal.
Last year, global energy research and consultancy firm Wood Mackenzie found that Canadian LNG could reduce net emissions in northeast Asia by an average of 188 million tonnes per year between 2022 and 2050.
That's three times the emissions of the entire province of B.C., which were 62 Mt in 2021, according to the provincial inventory.
"If Article 6 is used, the assertion that British Columbia's pursuit of LNG production would prevent the province from meeting its emission reduction becomes inaccurate," Gessaroli said, noting Canada should announce its intent to use Article 6 as a tool to help meet its emissions reduction targets.
"These are complex issues, but we can learn from other countries that have already established processes for managing such projects."