Canada remains on the sidelines as global competitors double down on energy projects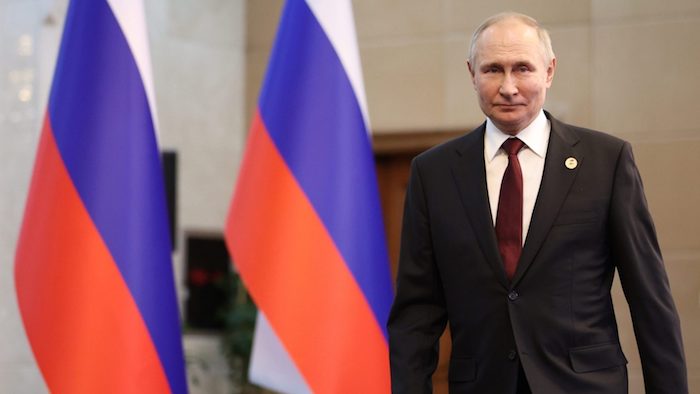 From the Taliban to Russia, billions in oil and gas investment underway around the world
As Canada's oil and gas industry faces the uncertainty of a looming emissions cap and a "Just Transition," billions of dollars of investment is underway in other countries to grow oil and gas supply for the future.
Here's just a handful of examples.
Afghanistan – Amu Darya basin
US$690 million
Xinjiang Central Asia Petroleum and Gas Co.
In January, Chinese state-owned Xinjiang Central Asia Petroleum and Gas Co. signed a deal with the Taliban-controlled Afghanistan government to invest nearly US$700 million over four years on oil development in the country's north.
The 25-year contract also involves building Afghanistan's first oil refinery.
The Taliban militant group returned to power in Afghanistan after the withdrawal of U.S. forces in 2021. Its ownership share of the oil project will gradually rise to 75 per cent, according to spokesman Zabihullah Mujahid.
The Taliban maintains close ties with the terrorist group al-Qaeda, according to the Council on Foreign Relations (CFR). Since resuming its rule in Afghanistan, authorities have resumed public floggings and executions, violently cracked down on protesters and activists, "obliterated" women's rights, and "enforced prohibitions on behavior deemed un-Islamic," the CFR says.
Brazil – Santos Basin
TotalEnergies
US$1 billion
France-based TotalEnergies announced in January it will go ahead with a US$1 billion expansion of oil production offshore Brazil.
The development is located about 300 kilometres off the coast in the Santos Basin. TotalEnergies, which has operated in Brazil for more than 40 years, is 45 per cent owner along with partners Shell, Repsol and Sinopec.
The project will consist of three new deepwater wells connected to an existing floating production and storage vessel. It is expected to increase production to 60,000 barrels per day in 2025, up from about 35,000 barrels per day today.
Norway – Norwegian Continental Shelf
Aker BP
US$29 billion
Oslo, Norway-based Aker BP and its partners filed formal plans in December for four offshore oil and gas projects on the Norwegian Continental Shelf.
A total investment of nearly US$30 billion, the developments are expected to increase Aker BP's oil and gas production to around 525,000 barrels per day in 2028, compared to 400,000 in 2022.
The company's strategy is to meet the world's growing need for energy while simultaneously contributing to reducing emissions, said CEO Karl Johnny Hersvik.
The projects are enabled by a 2020 government stimulus package that "allowed oil companies to embark upon new commitments," he said.
Qatar – North Field East LNG expansion
Qatar Energy
US$29 billion
One of the world's largest LNG exporters is expanding its capacity with the largest LNG project ever built.
State-owned QatarEnergy's US$29 billion North Field East Expansion will increase the country's LNG export capacity to 110 million tonnes per year, from 77 million tonnes per year. Startup is expected in late 2024.
A planned second phase of the project will further increase capacity to 126 million tonnes per year. QatarEnergy's partners include Shell, TotalEnergies, Exxon Mobil, ConocoPhillips and Eni.
World LNG demand reached a record 409 million tonnes in 2022, according to data provider Revintiv. It's expected to rise to over 700 million tonnes by 2040, according to Shell's most recent industry outlook.
Russia – Vostok Oil
Rosneft
US$170 billion
Despite the war in Ukraine and wide-ranging energy sanctions, Russian state-owned oil company Rosneft says work continues to advance on schedule for the massive Vostok oil project.
The US$170 billion project will use the Northern Sea Route to export about 600,000 barrels per day by 2024. Production is expected to increase to two million barrels per day after the second phase.
Rosneft reports that as of mid-2022, more than 1,000 units of special construction equipment are in operation, as well as seven new Russian arctic class drilling rigs, with another five on the way. Over 4,000 people and 2,000 vehicles have been mobilized.
"This means that the project lives and develops as planned, the inevitable difficulties are being overcome, but we have full confidence that all the tasks will be completed," Rosneft CEO Igor Sechin said.
"In the context of decreasing investment in the oil and gas sector, Vostok Oil is the only project in the world capable to provide a stabilizing effect on the hydrocarbon markets."
From the Canadian Energy Centre Ltd.
Qatar, Norway and 'The Trouble with Canada'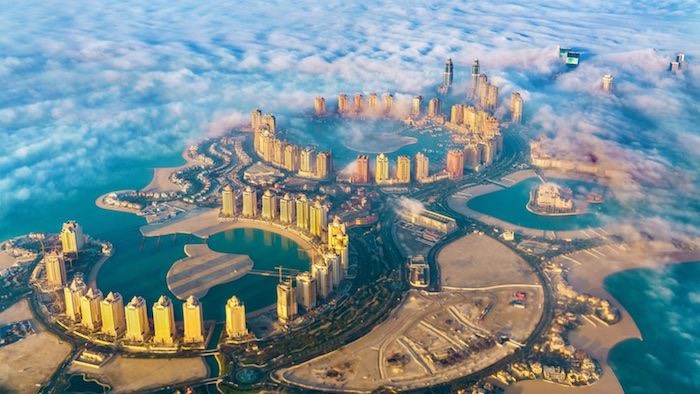 From the Canadian Energy Centre Ltd.
By David Yager
Resource developers in Canada face unique geographical, jurisdictional, regulatory and political obstacles
That Germany has given up on Canada to supply liquefied natural gas (LNG) and instead signed a massive multi-year LNG purchase agreement with Qatar has left many angry and disappointed.
Investment manager and perennial oil bull Eric Nuttall recently visited Qatar and Saudi Arabia and wrote an opinion piece for the Financial Post titled, "Canada could be as green and wealthy as Qatar and Saudi Arabia if government wakes up – Instead of vilifying the oil and gas sectors, Canada should champion them."
Nuttall described how Saudi Arabia and Qatar are investing their enormous energy wealth to make life better for their citizens. This includes decarbonizing future domestic energy supplies and making large investments in infrastructure.
Nuttall concludes, "Why is it that Qatar, a country that embraced its LNG industry, has nearly three times the number of doctors per capita than Canada? We can do it all: increase our oil and natural gas production, at the highest environmental standards anywhere in the world, thereby allowing us to help meet the world's needs while benefiting from its revenue and allowing for critical incremental investments in our national infrastructure…This could have been us."
The country most often mentioned that Albertans should emulate is Norway.
Alberta's Heritage Savings and Trust Fund has been stuck below $20 billion since it was created by Premier Peter Lougheed in 1976.
Norway's Sovereign Wealth Fund, which started 20 years later in 1996, now sits at US$1.2 trillion.
How many times have you been told that if Alberta's politicians weren't so incompetent, our province would have a much larger nest egg after 47 years?
After all, Canada and Alberta have gobs of natural gas and oil, just like Qatar and Norway.
Regrettably, that's all we have in common.
That Qatar and Norway's massive hydrocarbon assets are offshore is a massive advantage that producers in the Western Canada Sedimentary Basin will never enjoy. All pipelines are submerged. There are no surface access problems on private property, no municipal property taxes or surface rights payments, and there are no issues with First Nations regarding land claims, treaty rights and constitutional guarantees.
Being on tidewater is a huge advantage when it comes to market access, greatly reducing operating and transportation costs.
But it's more complicated than that, and has been for a long time. In 1990, Olympic athlete and businessman William G. Gairdner wrote a book titled, "The Trouble with Canada – A Citizen Speaks Out." It takes Gairdner 450 pages to explain how one of the most unique places in the world in terms of resource wealth and personal and economic opportunity was fading fast.
That was 33 years ago. Nothing has improved.
As I wrote in my own book about the early days of settlement and development, citizens expected little from their governments and got less.
Today politics increasingly involves which party will give the most voters the most money.
The book's inside front cover reads how Gairdner was concerned that Canada was already "caught between two irreconcilable styles of government, a 'top down' collectivism and a 'bottoms-up individualism;' he shows how Canadian society has been corrupted by a dangerous love affair with the former."
Everything from the constitution to official bilingualism to public health care were identified as the symptoms of a country heading in the wrong direction.
But Canadian "civil society" often regards these as accomplishments.
The constitution enshrines a federal structure that ignores representation by population in the Senate thus leaving the underpopulated regions vulnerable to the political desires of central Canada. This prohibited Alberta's closest access to tidewater for oil through Bill C48.
Official bilingualism and French cultural protection has morphed into Quebec intentionally blocking Atlantic tidewater access for western Canadian oil and gas.
In the same country!
Another election will soon be fought in Alberta over sustaining a mediocre public health care system that continues to slide in international rankings of cost and accessibility.
What's remarkable about comparing Canada to Norway or Qatar for missed hydrocarbon export opportunities is how many are convinced that the Canadian way of doing things is equal, if not superior, to that of other countries.
But neither Norway or Qatar have the geographical, jurisdictional, regulatory and political obstacles that impair resource development in Canada.
Norway has over 1,000 years of history shared by a relatively homogenous population with similar views on many issues. Norway has a clear sense of its national identity.
As a country, Canada has only 156 years in its current form and is comprised of Indigenous people and newcomers from all over the world who are still getting to know each other.
In the endless pursuit of politeness, today's Canada recognizes multiple nations within its borders.
Norway and Qatar only have one.
While relatively new as a country, Qatar is ruled by a "semi-constitutional" monarchy where the major decisions about economic development are made by a handful of people.
Canada has three layers of elected governments – federal, provincial and municipal – that have turned jurisdictional disputes, excessive regulation, and transferring more of everything to the public sector into an industry.
Regrettably, saying that Canada should be more like Norway or Qatar without understanding why it can't be deflects attention away from our challenges and solutions.
David Yager is an oilfield service executive, oil and gas writer, and energy policy analyst. He is author of  From Miracle to Menace – Alberta, A Carbon Story. 
Millions of jobs to be 'disrupted' by Canada's Just Transition as world oil demand reaches new highs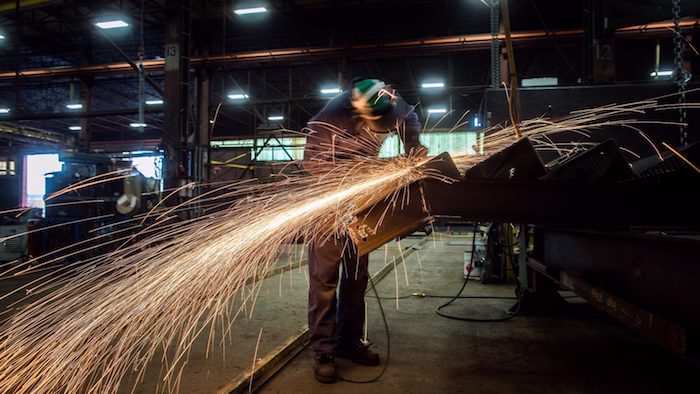 Petroleum consumption is expected to hit a record 102 million barrels per day in 2024
From the Canadian Energy Centre Ltd.
A
newly public
federal document reveals that more than 2.7 million jobs across Canada can expect a "significant disruption" as a result of Ottawa's Just Transition plan to reduce emissions.
Ironically, it comes at the same time as new analysis showing that world oil demand continues to rise.
Global petroleum consumption is expected to hit a record 102 million barrels per day in 2024, up from 97 million barrels per day in 2021, according to the latest outlook from the U.S. Energy Information Administration.
"Oil consumption/demand growth may be modest in the 1.4 billion [population] OECD countries, but can't hold back the 6.4 billion [population] non-OECD countries from growing economies and petroleum products consumption at stronger rates," said Dan Tsubouchi, chief market strategist with Canadian investment management firm SAF Group.
According to the International Energy Agency, oil and gas will still meet 47 per cent of global energy demand in 2050 as more renewable energy comes online, down only slightly from 52 per cent in 2021.
Canada's Just Transition plan won't change world energy demand or world emissions. But it will impact Canadian jobs, and not just in oil and gas.
According to the federal memo, the most jobs at stake are in building trades (1.4 million), followed by transportation (642,000), agriculture (292,000), energy (202,000), and manufacturing (193,000).
The idea is that people will need help finding new jobs in the "green economy" as oil and gas use declines. But the issue facing Canada's building trades today is not a lack of work for their members. It's finding enough workers to do jobs like maintenance at oil and gas projects, building new potash mines, liquefied natural gas terminals, or hydrogen facilities, says Terry Parker, executive director of Building Trades of Alberta.
"When the oil and gas sector is affected by the Just Transition, it will actually affect not just people here in Alberta, but right across Canada," he says.
Developing and maintaining wind and solar energy projects requires fewer people and offers lower incomes than oil and gas, he says.
"I'm not saying I don't want that work, but the thing is the skill level does not necessarily require a certified tradesperson," Parker says.
"In solar and wind, the pay rate is a lot less compared to what the individual was getting paid in the oil and gas sector. So, you're saying we only need a portion of the people to do those projects, then we're going to pay them half the rate. They had great jobs where they're making six figures and now we're going to take them down to $60,000 [or] $80,000 a year. It's ridiculous."
Canada's oil and gas industry is primarily based on exports – $86 billion worth in 2020, or 16 per cent of Canada's total export business, according to the federal government. Today trade is mostly with the U.S., but with projects like the Trans Mountain expansion and LNG Canada the sector will be able to reach more of the global market.
The Just Transition threatens Canada's ability to build new energy projects.
"I think that they're moving the cart before the horse to some extent," Parker says.