Canada-Morocco: Canada fans look forward to next World Cup after loss in final match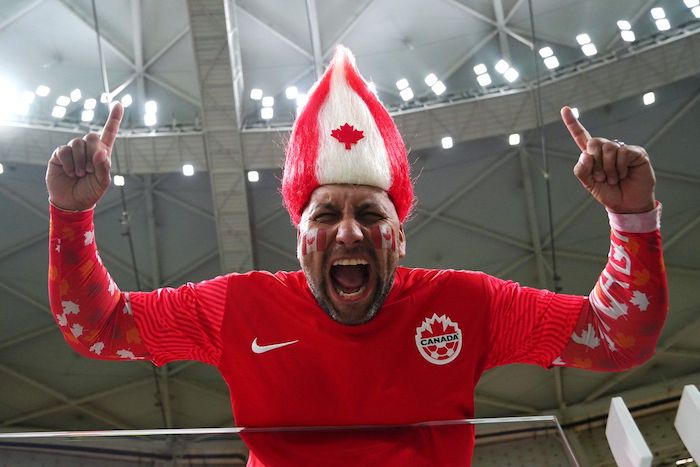 By Jacob Serebrin in Montreal
Fans of the Canadian men's soccer team were left disappointed by their 2-1 loss to Morocco on Thursday, but there was also optimism about the country's chances in World Cup 2026, which Canada will co-host.
With no chance of moving on to the knockout round in its first World Cup appearance since 1986, Canada was playing for pride. Fans said the team showed it belonged on soccer's biggest stage, and they expect the country to be stronger for the next tournament, which will include 10 games on Canadian soil.
"It's great to see Canada in the World Cup," said Nick Whalen, a former member of Parliament and an avid soccer player. He was one of about two dozen people who watched the game at the Duke of Duckworth pub, in St. John's, N.L.
"A lot of these young players are going to be around when Canada hosts in 2026. And they'll be even better then."
Fans at the darkened bar groaned as Morocco scored its second goal, expanding an early lead. But 20 minutes later, there were booming cheers as Canada scored its first goal of the game — and its second goal in men's World Cup history.
After Canada's Atiba Hutchinson headed the ball toward the net around the 71-minute mark, there were screams of anguish as the ball hit the crossbar and bounced on the goal line but didn't cross it.
In the final moments, fans erupted in cheers and applause when Canada's goalkeeper Milan Borjan ran out onto the field in a bid to add an extra player to the effort to score a tying goal. But the cheers dampened quickly as the game ended and Moroccan players jumped and waved in victory.
"You really can't fault the Canadians," Whalen said. "They really showed their hearts out there, and they made us all proud."
Sarah Dominic, who has played soccer since she was five years old, said she is also looking forward to the next World Cup.
"They're a great team," Dominic said. "They played an amazing game against Belgium. I think they've had some unfortunate results at this tournament, but I do think that we can certainly play at this level and show the world in 2026 how great we are."
Melanie Bradley, general manager at Brams United Girls Soccer Club in Brampton, Ont., said she was proud that Team Canada was playing at the World Cup, even if the team didn't make it to the knockout stage.
"We are really proud, especially here in Brampton, to have seven players that have grown up playing at our fields across the city, competing at this level and representing the country. It is a very proud moment for us," Bradley said before the game. "I think we are really starting to show the world that we are a soccer nation."
Canada did not win any of its three games. The team lost 1-0 to Belgium and 4-1 to Croatia. But despite Canada's losses, Shayne Grimmer, a lifelong soccer fan in Vancouver, said Canada "showed that we can play against the best in the world and we deserve to be on that stage."
"We're the only team other than Qatar to not get a point, but I don't think that really represents what we did in this tournament," Grimmer said shortly after the end of Canada's final match.
Grimmer, vice-president of the Vancouver Southsiders — a group of supporters for Major League Soccer's Vancouver Whitecaps — said he has high hopes for the Canadian men moving forward, noting Alphonso Davies and other top players are still in their early 20s.
"I think we're going to surprise a lot of people when we're hosting," he said.
Mexico and the United States are co-hosting the 2026 tournament with Canada; most games — including the quarterfinals, semifinals and final — will be played in the U.S.
In Montreal's Little Maghreb neighbourhood — home to a large Moroccan population — a euphoric crowd took to the streets after Thursday's win, singing and dancing amid fireworks and the sound of honking car horns.
"I came here in 2019. I am so happy for this win and for this victory," said Ali Araqi, 26. "I am very proud for all Moroccans in Montreal and for my team. They are the best in the world, and we are going to win this World Cup if we play well."
Morocco advances to the knockout stage as the winner of the tournament's Group F — the team's best performance since 1986.
Even with the loss, Canada will continue to be represented at the tournament, said Abderrahman El Fouladi, 70, who moved to Canada from Morocco 31 years ago. Morocco's goalie, Yassine Bounou, was born in Montreal and is Canadian-Moroccan, he said.
This report by The Canadian Press was first published Dec. 1, 2022.
— With files from Marisela Amador in Montreal, Sarah Smellie in St. John's, N.L., Sharif Hassan in Brampton, Ont., and Brenna Owen in Vancouver.
Quebec says only people at risk who haven't had COVID-19 should get booster dose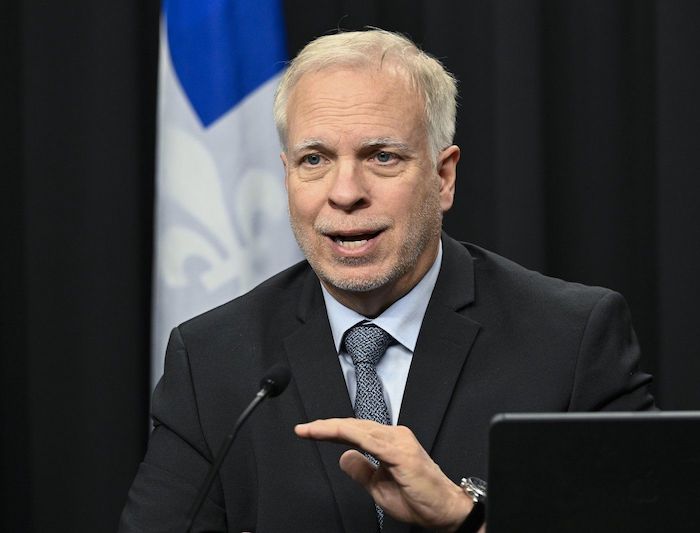 Only people who are considered at risk for severe COVID-19 — and who haven't already been infected — need to get a booster dose, Quebec's public health director said Thursday.
The vast majority of Quebecers have hybrid immunity — protection through vaccination and through a SARS-CoV-2 infection — making regular boosters unnecessary, at least for this winter and spring, Dr. Luc Boileau told reporters.
"People with hybrid immunity … have a very good protection against a severe form of the illness," Boileau said. "And this immunity lasts for a long enough time that we can propose changes."
Those who have been vaccinated but haven't contracted the virus are also protected against severe COVID-19, he said, but their immunity "has a tendency to drop with time."
Quebec's vaccination committee decided to focus the province's immunization policy on preventing hospitalizations and deaths, he said. People who are 60 and older or who have chronic illnesses, health workers, pregnant women and those who live in isolated regions are among the people who should get a booster every six months — but only if they have never caught the virus, Boileau said.
Dr. Caroline Quach-Thanh, chairperson of Quebec immunization committee, said the data shows that people already vaccinated for COVID-19 who have contracted the virus "maintain their protection."
"Adding a dose doesn't add a lot protection for severe (illness)," she said.
Health officials estimate that more than three-quarters of Quebecers under 60 have had COVID-19 over the past three years, while about half of those over 60 have caught the virus.
Boileau said only people who are immunocompromised should continue getting boosters even if they've been infected, "because their immunity could be affected by their condition."
Before Thursday's announcement, boosters were recommended for all people considered at risk of severe COVID-19. Boileau said COVID-19 vaccines will remain available to anyone who wants one. "We won't refuse anyone," he said.
This report by The Canadian Press was first published Feb. 2, 2023.
Senate passes Liberals' controversial online streaming act with a dozen amendments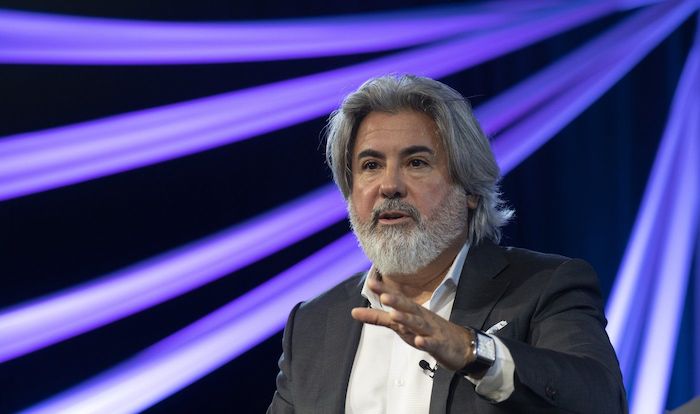 By Mickey Djuric in Ottawa
Big tech companies that offer online streaming services could soon be required to contribute to Canadian content as a controversial Liberal bill gets one step closer to becoming law.
The Senate has passed the online streaming act known as Bill C-11 with a dozen amendments following a lengthy study by senators.
The bill would update Canada's broadcasting rules to reflect online streaming giants such as YouTube, Netflix and Spotify, and require them to contribute to Canadian content and make it accessible to users in Canada — or face steep penalties.
Canadian Heritage Minister Pablo Rodriguez says he hopes the House of Commons will pass the bill next week after it reviews the Senate's changes.
Senators made amendments intended to protect user-generated content and highlight the promotion of Indigenous languages and Black content creators.
They also included a change that would prohibit CBC from producing sponsored content, and another that would require companies to verify users' ages before they access sexually-explicit material.
Rodriguez said Thursday that the Liberal government would not accept all of the Senate's recommendations, but he didn't say which ones he disagrees with.
"We'll see when the bill comes back. There are amendments that have zero impact on the bill. And others that do, and those, we will not accept them," the minister said Thursday during a Canadian Media Producers Association panel.
The Senate also removed a clause in the bill that Sen. Paula Simons described as giving "extraordinary new powers to the government to make political decisions about things."
Ian Scott, the former chair of Canadian Radio-television and Telecommunications Commission, had told a Senate committee that some provisions in the bill did move the balance point "slightly closer to lessening the independence" of the regulator — though he insisted that it would remain independent.
The CRTC, now under the leadership of Vicky Eatrides, will be tasked with enforcing the bill's provisions.
The Senate passed the bill on the anniversary of its introduction in the House of Commons.
Between the House of Commons and Senate, there have been approximately 218 witnesses, 43 meetings, 119 briefs and 73 proposed amendments, said Rodriguez.
"It's the longest bill," he said.
The proposed law has come under intense scrutiny amid accusations from companies and critics who said it left too much room for government control over user-generated content and social-media algorithms.
Rodriguez said tech giants can get creative with ways they promote Canadian content, such as with billboards, advertising or, if they so choose, tweaks to their algorithms.
The bill has also caught the attention of the United States. Its embassy in Ottawa recently said that it is holding consultations with U.S. companies that it is concerned could face discrimination if the bill passes.
Last week, two U.S. senators called for a trade crackdown on Canada over Bill C-11, saying that the prospective law flouts trade agreements.
"I'm not worried, because we think it complies with trade obligations," Rodriguez said.
This report by The Canadian Press was first published Feb. 2, 2023.