Canada goes unbeaten in preliminaries after 3-0 win over Sweden at Hlinka Gretzky Cup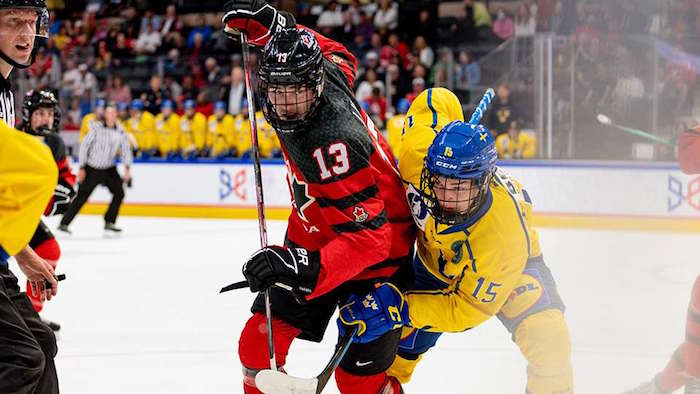 RED DEER, Alta. — Canada's men's under-18 team closed out preliminary play undefeated after a 3-0 victory over Sweden on Wednesday at the Hlinka Gretzky Cup.
Calum Ritchie and Brayden Yager each recorded one goal and one assist, while Zachary Benson added a score of his own. Scott Ratzlaff made 18 saves in the win.
The Canadians dominated offensively for much of the way, firing no less than 12 shots on goal within each period of play and totalling 43 for the night.
Canada had previously defeated Switzerland 14-0 on Sunday, and Slovakia 9-1 on Tuesday in Group A action.
Finland, which finished second in Group B awaits Canada in the semifinals on Friday. The gold and bronze medal games will take place Saturday.
This report by The Canadian Press was first published Aug. 3, 2022
The Canadian Press
Professional Bull Riders Elite Cup Series returns to Red Deer this weekend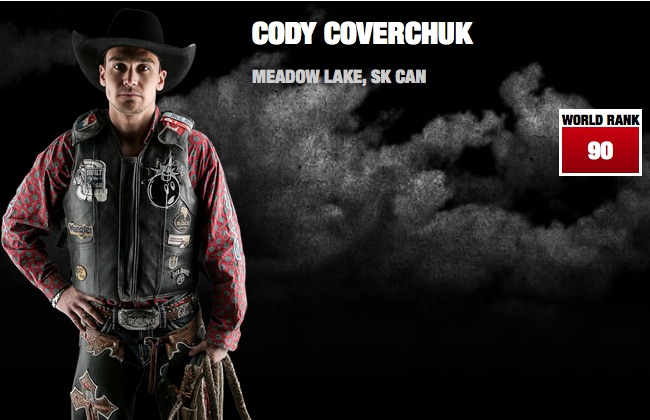 From Kacie Albert of PBR Canada
PBR CANADA'S ELITE CUP SERIES RETURNS TO RED DEER, ALBERTA, FOR SECOND CONSECUTIVE YEAR WITH 2023 SEASON-LAUNCH EVENT FEBRUARY 4
For the second consecutive year, PBR (Professional Bull Riders) Canada's elite Cup Series, presented by Wrangler, will buck into Red Deer, Alberta, launching the 2023 season for the nation's premier series on February 4, with the PBR Cross Country Canada Classic, at the Peavey Mart Centrium at Westerner Park.
PBR Canada's Cup Series regularly features Canada's best riders alongside some of the league's top international athletes, squaring off against the rankest bucking bulls from across the nation.
For one night only, fans will witness exhilarating 8-second rides and wrecks throughout the action-packed event as the PBR's courageous bull-riding athletes face off against their 2,000-pound opponents bred to buck.
The PBR Cross Country Canada Classic will mark the 2023 season launch for the PBR Canada Cup Series, presented by Wrangler.
In June 2022, PBR Canada's elite Cup Series debuted in Red Deer to launch the premier series' seventh season. Compliments of a perfect 2-for-2 effort, Jake Gardner (Fort St. John, British Columbia) won the event, surging from unranked to then No. 2 in the race for the 2022 PBR Canada Championship and accompanying $50,000 bonus.
In Round 1, Gardner first went head-to-head against Tickety Boo (Chase Kesler Bucking Bulls) inside the Peavey Mart Centrium, reaching the requisite 8 for 83.5 points, and punching his ticket to the championship round.
As the penultimate man to leave the chutes, the "Prince of the Peace Country" was poised atop Alberta Springs (Vold Rodeo). In true cowboy fashion, Gardner gritted his way to the 8-second whistle, despite almost being upended seconds into the ride, earning an 86.5-point score to clinch the victory.
As the only other rider to go a perfect 2-for-2, Lonnie West (Cadogan, Alberta) was second, collecting 55 national points to overtake the No. 1 rank in the Canadian standings.
Fresh off his event win the night prior on the developmental Touring Pro Division in Meadow Lake, Saskatchewan, West kept his momentum rolling in Round 1 from Red Deer when he converted aboard Warning Shot (Outlaw Buckers Rodeo Corp.) for 81.5 points. West then remained flawless in the championship round when he covered Hanna Motors Winston Bruce (Skori Bucking Bulls) for 86 points.
Prior to the debut of the PBR Canada Cup Series in Red Deer, the city held two developmental Touring Pro Division events in 2015 and 2016, both won by Garrett Green (Meeting Creek, Alberta).
The bull riding action for PBR Canada Cup Series' Cross Country Canada Classic, begins at 7:00 p.m. MT on Saturday, February 4, 2023.
Tickets for the event go on sale Friday, November 18 at 10:00 a.m. MT, and start at $20, plus fees, and can be purchased at the Peavey Mart Centrium Box Office, online at TicketsAlberta.com. Charge by phone at (866) 340-4450.
Stay tuned to PBRCanada.com and follow the tour on Facebook (PBR Canada), Twitter (@PBRCanada), and Instagram (@PBRCanada) for the latest event and broadcast schedule, results, news, stats and more.
Family vacation turns tragic for young family when Red Deer man suffers severe injury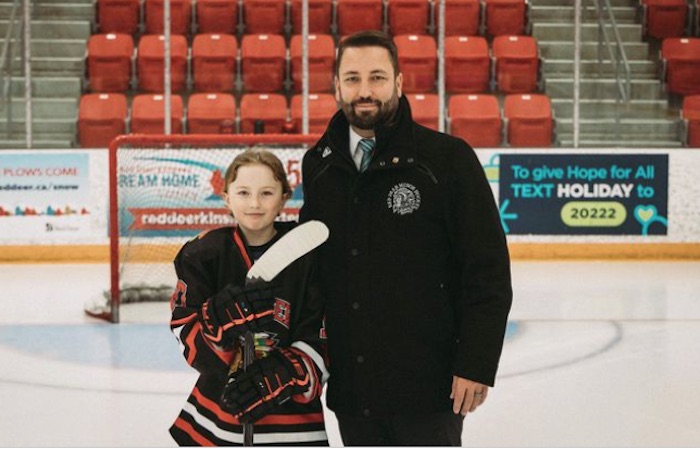 From GoFundMe
Rebuild the Life of Graham Lindquist and Family
Brad Balon is organizing this fundraiser.
On January 23, 2023, Graham Lindquist was vacationing in Playa del Carmen, Mexico with his wife, Chandra and some of their friends. He was enjoying his time at the hotel swimming pool when an unimaginable accident occurred. Graham jumped into the pool and suffered a complete spinal fracture and dislocated C7 vertebrae.
He was transported by ambulance to a local hospital, but it was determined that his injuries were far too significant for the hospital to properly treat him. He was then relocated to a hospital in Cancun, Mexico where he immediately underwent a grueling 6 hour surgery to stabilize his spine.
Graham's prognosis is one that is very hard for all of us to fathom. At this point, Graham's doctors believe he will be confined to a wheelchair indefinitely. They have also indicated that Graham may suffer permanent upper body paralysis. These medical opinions have been absolutely heartbreaking to Graham's family and friends. It is unbelievable that this could happen to such an amazing human. Graham is truly as good as it gets. He has selflessly dedicated himself to being an amazing husband, dad, step-dad, son, friend, hockey coach, and active community member.
Graham will remain in the ICU in Cancun, Mexico for 2 more weeks. We are hopeful he will then be transported home by air ambulance. Graham will continue to be hospitalized upon his return home.
There is no question that Graham's injuries will have a significant financial impact on his family. Medical costs, adapting their home, the impact on his employment, transportation, etc. We are reaching out to everyone who knows and loves Graham, Chandra and their beautiful family to help lighten the significant financial burden that they will endure. Your generosity will surely help them through this incredibly difficult time.
On behalf of Graham and his family, we wish to thank you for all of your love, prayers, and support.