Cafe Owner who went to jail for violating health act is taking AHS to court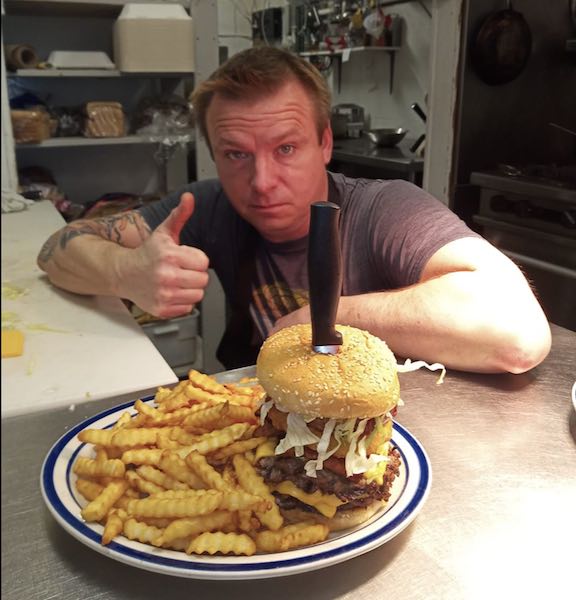 For months Christopher Scott and The Whistle Stop Cafe at Mirror have been a focal point of opposition to the AHS's covid related restrictions enacted against indoor and outdoor gatherings as well as businesses. This spring Scott's battle came to a head when he was arrested and jailed. Now that Alberta has decided to take a different path and treat covid like any other respiratory virus, restaurant owners around the province are getting back to business as usual. Not Christopher Scott. Scott is waiting on future court dates when a judge will decide whether he will be further punished with fines or jail time. But Scott has decided not to wait quietly. Using funds raised by Rebel TV to "Fight The Fines", the owner of The Whistle Stop Cafe has decided to take the offensive.
It's official. I've filed a claim against The Crown, The CMOH, and AHS in response to their blatant violations of my, and YOUR, charter rights and freedoms. How can the government hide behind legislation that explicitly states that the Alberta Bill of Rights must be upheld in application of the act and then instead trample all over it without justification? I would encourage you to go back through my posts from January through May and listen carefully to what I've been saying. I've made mistakes, yes. I'm human and not perfect. But I know what's right and I'll fight for it. And I'll fight for you too. Your opinion of me and of my actions won't change that.
Share this, and let the world know that Alberta won't stand for this!
In this video posted to Facebook Monday, June 9, Chris explains this new legal challenge.
Line 5 shutdown 'draconian,' both sides must consider 'imperfect' alternatives: judge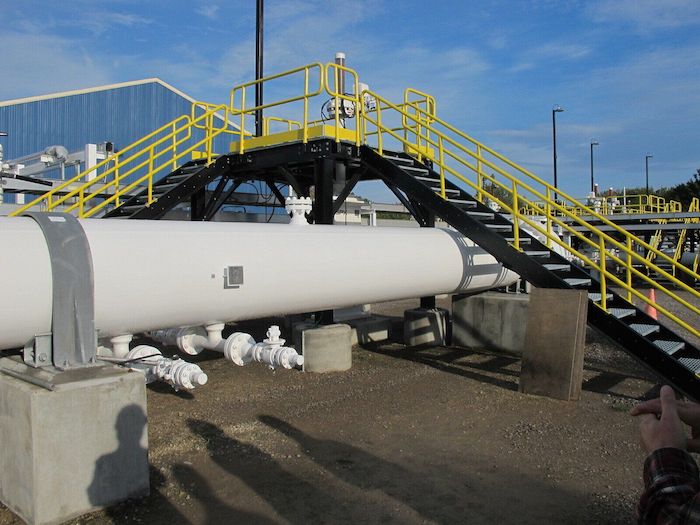 Washington – A judge in Wisconsin is ordering Enbridge Inc. and an Indigenous band to confer about "imperfect" alternatives to shutting down the cross-border Line 5 pipeline.
District Court Judge William Conley calls the prospect of shutting off the line "draconian" and wants Enbridge and the Bad River Band of the Lake Superior Chippewa to explore other options.
Conley also rejects outright Enbridge's request that the band be ordered to allow the company access to its tribal lands in order to perform inspections and maintenance on the line.
He says the trial evidence has not shown that the band is violating a 1977 bilateral treaty on pipelines by rejecting the company's proposals to fortify the line, which crosses their territory in Wisconsin.
In September, Conley denied Bad River's motion for a summary judgment that would have shut down the pipeline, citing potential economic and foreign policy implications.
Today's ruling calls on both sides to meet before Dec. 17 to find a solution that would mitigate the risk of a near-term spill without closing the pipeline down.
The band has yet to propose a potential solution that would not require a total shutdown, Conley writes, a prospect he describes as "draconian injunctive remedies."
"The court must consider what alternative steps, however imperfect (particularly in the longer run), would reduce the risk of an oil spill in the near term," the decision reads.
If possible, those steps should also preserve the operation of Line 5 "for those areas of the United States and Canada that currently depend on it."
This report by The Canadian Press was first published Nov. 28, 2022.
E3 Lithium gets $37M from feds to support oilfield lithium extraction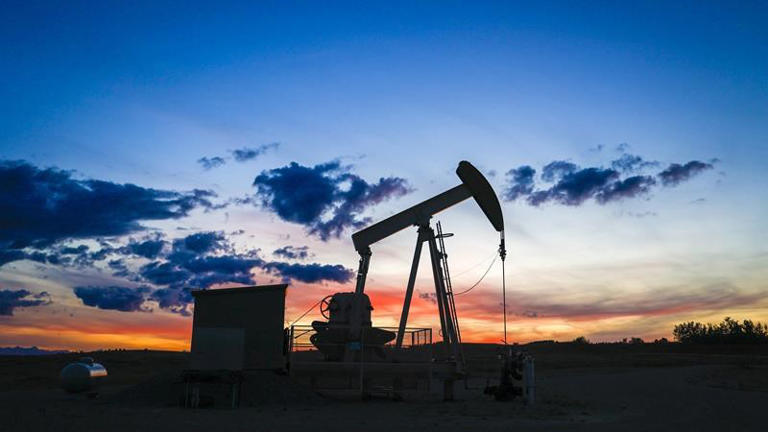 CALGARY — An Alberta-based company aiming to extract lithium from the province's old oilfields has received $37 million from the federal government.
E3 Lithium has developed a technology to extract lithium, a light metal used to make EV batteries, from oilfield brines.
E3 Lithium has already drilled test wells within Alberta's historic Leduc oilfield region. It aims to have a field pilot project up and running next year.
Imperial Oil Ltd. has also invested in E3 Lithium and is providing technical and development support for the company.
The federal government has identified lithium as a focus of its $3.8-billion, eight-year critical minerals strategy.
The goal is to create a domestic supply chain for electric vehicles, boosting the economy while tackling greenhouse gas emissions at the same time.
This report by The Canadian Press was first published Nov. 28, 2022.
Companies in this story: (TSX:TKTK)
The Canadian Press