Brooks Robinson, Orioles third baseman with 16 Gold Gloves, has died. He was 86
BALTIMORE (AP) — Hall of Fame third baseman Brooks Robinson, whose deft glovework and folksy manner made him one of the most beloved and accomplished athletes in Baltimore history, has died. He was 86.
The Orioles announced his death in a joint statement with Robinson's family Tuesday. The statement did not say how Robinson died.
Coming of age before the free agent era, Robinson spent his entire 23-year career with the Orioles. He almost single-handedly helped Baltimore defeat Cincinnati in the 1970 World Series and homered in Game 1 of the Orioles' 1966 sweep of the Los Angeles Dodgers for their first crown.
Robinson participated in 18 All-Star Games, won 16 consecutive Gold Gloves and earned the 1964 AL Most Valuable Player award after batting .318 with 28 home runs and a league-leading 118 RBIs.
"An integral part of our Orioles Family since 1955, he will continue to leave a lasting impact on our club, our community, and the sport of baseball," the team said.
He finished with 268 homers, drove in 1,357 runs and batted a respectable .267 in 2,896 career games. Not bad for ol' No. 5, the boy from Arkansas.
But he will be forever remembered for his work ethic and the skill he displayed at the hot corner, where he established himself as one of the finest fielding third baseman in baseball history, whether charging slow rollers or snaring liners down the third-base line.
"Brooks was maybe the last guy to get into the clubhouse the day of the game, but he would be the first guy on the field," former Orioles manager Earl Weaver said. "He'd be taking his groundballs, and we'd all go, 'Why does Brooks have to take any groundballs?'
"I wouldn't expect anything else from Brooks. Seeing him work like that meant a lot of any young person coming up. He was so steady, and he steadied everybody else."
Robinson arrived in Baltimore in September 1955 as an 18-year-old after spending most of his first professional season in baseball with Class B York. He went 2 for 22 with the Orioles and struck out 10 times.
He jockeyed between the majors and minors until July 1959, when he stuck around in Baltimore for good.
Brooks Calbert Robinson Jr. was born in Little Rock on May 18, 1937. He eventually made Baltimore his home but never really lost his southern twang, which was just fine with fans in blue-collar Baltimore, who appreciated his homespun charm and unassuming demeanor.
Dubbed "Mr. Oriole," he was a sports hero in Charm City, in the pantheon with former Colts quarterback Johnny Unitas and Orioles infielder Cal Ripken, who performed for a different generation.
Many Orioles rooters who never got to see Robinson play still were able to enjoy his observations as he was part of team broadcasts.
Ripken was known as The Iron Man because he played in 2,632 consecutive games, but Robinson wasn't fond of sitting on the bench, either. From 1960-1975, he played in at least 152 games in 14 seasons and in 144 games the other two years.
"I'm a guy who just wanted to see his name in the lineup everyday," he said. "To me, baseball was a passion to the point of obsession."
Robinson retired in 1977 after batting only .149 in 24 games. His jersey was retired that year.
Robinson's most memorable performance came as MVP of the 1970 World Series, when the Orioles bounced back from their stunning defeat to the New York Mets the year before and Robinson redeemed himself after batting just 1 for 19 in that series. Because he was so sensational in the field during Baltimore's five-game triumph over the Reds, few remember he hit .429 and homered twice and drove in six runs — or that he made an error on his first play in the field.
In Game 1, Robinson delivered the tiebreaking home run in the seventh inning. One inning earlier, he made a sensational backhanded grab of a hard grounder hit down the line by Lee May, spun around in foul territory and somehow threw out the runner.
Robinson contributed an RBI single in the second game and became forever a part of World Series lore with his standout performance in Game 3. He made a tremendous, leaping grab of a grounder by Tony Perez to start a first-inning double play; charged a slow roller in the second inning and threw out Tommy Helms; then capped his memorable afternoon with a diving catch of a liner by Johnny Bench. The Series ended, fittingly, with a ground out to Robinson in Game 5, a 9-3 Orioles win.
"I'm beginning to see Brooks in my sleep," Reds manager Sparky Anderson said during the Series. "If I dropped this paper plate, he'd pick it up on one hop and throw me out at first."
Anderson also said, "He can throw his glove out there and it will start 10 double plays by itself."
Jim Palmer and other teammates would say that the country got to see what Robinson did routinely during the regular season. Robinson used to blush when asked to recall his heroics in October 1970.
"I tell people that I played 23 seasons and I never did have five games in a row like I did in that World Series," he said. "It was a once in a lifetime five-game series for me, and it just happened to be in a World Series."
His legacy in Maryland continued long after his retirement.
There's a Brooks Robinson Drive in Pikesville, and the annual state high school All-Star game played at Camden Yards is named in his honor.
___
AP Baseball: https://apnews.com/hub/MLB
David Ginsburg, The Associated Press
Trudeau signs partnership with EU to promote digital IDs, counter 'disinformation'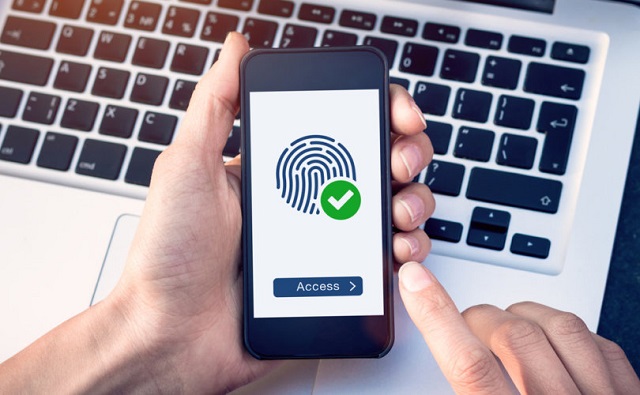 Many experts have warned that a digital ID system could lead to the type of tyranny seen in China under its communist regime's social credit system
Prime Minister Justin Trudeau has announced a digital agreement with the European Union (EU) to advance the implementation of a digital identification system and to counter online "disinformation."
On November 24, Trudeau released the official terms of the Canada-EU Digital Partnership which aims to create digital credentials for Canadians, counter "disinformation," and cooperate on artificial intelligence (AI).
"When Canada and Europe work together, we create good, middle-class jobs, we grow strong economies, and we make progress in the fight against climate change," Trudeau stated in a statement from his office.
The details of the deal were discussed with European Union (EU) Commission President Ursula von der Leyen and EU Council President Charles Michel at the Canada-European Union (EU) Leaders' Summit in St. John's, Newfoundland.
Under the agreement, both Canada and the EU will "work jointly in building on respective bilateral and multilateral cooperation fora such as the G7, G20, OECD, UN and WTO."
The Group of 20 (G20), the 19 most influential countries on earth plus the EU, have endorsed several proposals to explore development of a "digital public infrastructure," including digital identification systems and potentially a centralized digital currency.
Trudeau has repeatedly shown his loyalty to both EU and United Nation (UN) goals, apparently placing them above the well-being of Canadians.
The Trudeau government's current environmental goals, as an example, are in lockstep with the United Nations' "2030 Agenda for Sustainable Development" and include phasing out coal-fired power plants, reducing fertilizer usage, and curbing natural gas use over the coming decades.   
The reduction and eventual elimination of the use of so-called "fossil-fuels" and a transition to unreliable "green" energy has also been pushed by the World Economic Forum (WEF) – the globalist group behind the socialist "Great Reset" agenda – of which Trudeau and some of his cabinet are involved.   
The Canada-EU deal also states that, "Both sides could cooperate in international standard setting to support the development of human-centric digital identity and digital credentials."
The promotion of digital ID comes as many have warned that it could lead to a social credit system such as that used in Communist China.
Canadians may have already seen the potential dangers of a digital ID system and currency when, during the 2022 Freedom Convoy, Trudeau's government enacted the Emergency Act (EA) to shut down the popular movement. 
Under the EA, Deputy Prime Minister Chrystia Freeland froze the bank accounts of Canadians who donated to the 2022 Freedom Convoy, which protested vaccine mandates and COVID regulations.
Trudeau revoked the EA a few days later after the protesters had been cleared out. At the time, seven of Canada's 10 provinces opposed the use of the EA by Trudeau.
As articulated by LifeSiteNews correspondent David James, this type of financial crackdown is precisely why many fear the move toward an entirely digital, cashless society.
"What Freeland has outlined is an unprecedented incursion into financial activity that is designed to lock the people whom the government deems to be undesirable out of the system entirely," James wrote in an op-ed.
"It confirms what many have been warning about for some time: that one of the core elements of the so-called Great Reset is to enslave populations by surveilling and controlling their transactions," he continued. "China has already implemented its version of digital tyranny with its Social Credit System, which it will combine with its Central Bank Digital Currency [CBDC]. Now Trudeau and Freeland have drawn back the curtain in Canada to reveal their version of digital despotism."
Pfizer documents challenge Health Canada COVID-19 vaccine narrative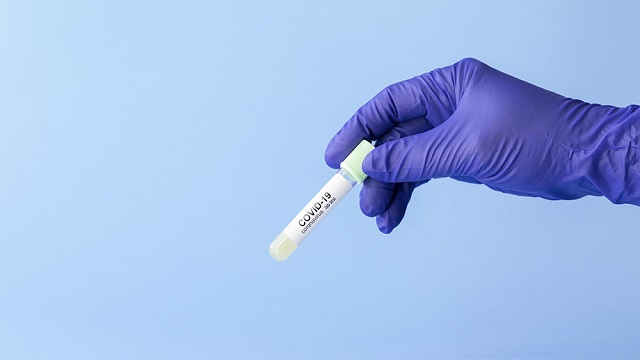 By Ray McGinnis
Dr. Theresa Tam and senior federal health officials walked onto a stage this fall, socially distanced. Each wore masks, addressing an empty room.
Have they been living in a bubble?
The New York Times reported on February 21, 2023, that wearing masks did nothing to protect people from the COVID-19 virus.
Reporting on a rigorous and extensive study, Oxford epidemiologist Tom Jefferson said, "There is just no evidence that they [masks] make any difference. Full stop." Jefferson said that even if one were to don an N-95 mask that it "makes no difference – none of it." The microscopic hole in an N-95 mask was 35 microns. The much smaller droplet from the C-19 virus was 0.15 microns and could easily float through the N-19 mask hole. And why would a mask only be needed to protect us in public when we are not eating or drinking?
Health Canada continues to encourage the public to get COVID-19 boosters this fall. The agency asserts: "It's considered safe to get both your COVID booster and a flu shot at the same appointment." They are also "reviewing updated booster shots for children six months and up."
However, release of the Pfizer Documents reveals people would be wise to avoid getting anymore boosters.
During its brief clinical trials, and in the first 12 weeks of the mRNA vaccine rollout, Pfizer compiled over 55,000 documents that related to clinical trials and other research the company conducted. The company hoped these documents would be sealed from public view for 75 years. The U.S. Food and Drug Administration supported keeping the data secret.
Nevertheless, a US court disagreed. The documents began being released in 2022. Steve K. Bannon hosted whistleblower Dr. Naomi Wolf on his War Room podcast. Together, they issued a call for medical and scientific experts to examine the documents. Project manager, Amy Kelly divided 3,500 highly trained specialists into teams. And they went through the material with a fine-toothed comb Their findings are published in the War Room/DailyClout Pfizer Documents Analysis Reports.
The teams learned that Pfizer had many reports of serious adverse events after the initial 12-week rollout – 158,000 – that they had to hire an additional 2,400 full-time staff to manage the caseload.
A Pfizer Safety Branch Report concluded that by February 28, 2021, 1,223 people had died because of the vaccine.
Pfizer did not disclose all of its vaccine ingredients. In fact, a news story reports: "Health Canada Confirms Undisclosed Presence of DNA Sequence in Pfizer Shot." The Epoch Times explains that the Simian Virus 40 DNA sequence is in some of the the Pfizer mRNA vaccine, citing scientists who warn that it can be carcinogenic.
It seems that Pfizer kept sloppy records of the clinical trials. Pfizer Documents Investigation Team 5 reported: "a great deal of data… [is] missing from Pfizer's analysis of adverse events that were reported after the Pfizer mRNA vaccine was approved by the US Food and Drug Administration…. The outcomes of almost one-quarter (22%) are not known." They added, "Pfizer's 3.7% fatality rate for the adverse event cases with known outcomes doesn't include patients that Pfizer said had not recovered at the time of the report (30 April 2021)."
Team 1 reported that from December 1, 2020, "Pfizer was aware that the vaccine…had limited efficacy." They reported that:"1,625 serious cases of vaccine ineffectiveness…." This included 136 people dying of COVID-19 related pneumonia after getting the Pfizer shot.
Team 3 examined what Pfizer did to ensure the safety of their vaccine. Did the vaccine stay in the arm, or did it travel to other places?
It was known that the engineered nanomaterials in the vaccine can cross or bypass the blood-brain barrier. What were the implications for the central nervous system? Team 3 discovered that: "This evaluation was never done in the Pfizer safety and efficacy trials… it is impossible to know whether the vaccine is safe in this arena. Pfizer did not prove the safety of the nano-lipid delivery system for the brain:" They just didn't look under that rock.
In March 2022, the Journal of Pediatrics reported that the Seattle Children's Hospital at the University of Washington had 35 cases of myocarditis in children within one week of receiving the second dose of the Pfizer vaccine. Team 1 reported that it was clear to both Pfizer and the FDA that by June 2021 there was a "serious problem of myocarditis in adolescents following mRNA vaccination…." Nonetheless, the FDA went ahead and issued the Emergency Use Authorization to include teenagers, and they did not mention the risks.
The Pfizer Documents also reveal that by February 28, 2021, they knew that serious stroke adverse events were occurring after vaccination. Pfizer observed 275 patients who had a stroke post-vaccine…."Strokes are life-altering events. Even Pfizer categorized all the reported stroke as serious." Nonetheless, even after Pfizer examined the stroke adverse events, they offered an upbeat assessment: "This cumulative case review does not raise new safety issues."
And what did Health Canada say?
Journalist Rodney Palmer reported to the National Citizens Inquiry that the Government of Canada reported that by "March 3, 2023, [there were] a total of 427 reports with an outcome of death…reported following vaccination."
Unfortunately, Canadians are still living in a bubble with little understanding of the adverse effects of the COVID-19 vaccines and boosters.
Ray McGinnis is a senior fellow at the Frontier Centre for Public Policy, and author of Unanswered Questions and Writing the Sacred.