Bolsonaro prepares to send army to contain Amazon fires
PORTO VELHO, Brazil — Under increasing international pressure to contain fires sweeping parts of the Amazon, Brazilian President Jair Bolsonaro said Friday he might send the military to battle the massive blazes.
"That's the plan," said Bolsonaro. He did not say when the armed forces would get involved but suggested that action could be imminent.
Bolsonaro has previously described rainforest protections as an obstacle to economic development, sparring with critics who note that the Amazon produces vast amounts of oxygen and is considered crucial in efforts to contain global warming.
An Associated Press journalist who travelled to the Amazon region on Friday saw many already deforested areas that had been burned.
Charred trees and fallen branches were seen around Porto Velho, the capital of Rondonia state, which borders Bolivia. In some instances, the burned fields were adjacent to intact livestock ranches and other farms, suggesting the fires had been managed as part of a land-clearing policy.
A large column of smoke billowed from one fire, and smoke rose from a couple of nearby wooded areas. Life appeared normal in Porto Velho. However, visibility from the windows of an arriving airplane was poor because of smog enveloping the region.
Small numbers of demonstrators gathered outside Brazilian diplomatic missions in Paris, London and Geneva to urge Brazil to do more to fight the fires.
Neighbouring Bolivia and Paraguay have also struggled to contain fires that swept through woods and fields and, in many cases, were set to clear land for farming. About 7,500 square kilometres (2,900 square miles) of land has been affected in Bolivia, according to Defence Minister Javier Zavaleta.
On Friday, a B747-400 SuperTanker arrived in Bolivia to help with the fire-fighting effort. The U.S.-based aircraft can carry nearly 76,000 litres (20,000 gallons) of retardant, a substance used to stop fires.
Some 370 square kilometres (140 square miles) have burned in northern Paraguay, near the borders with Brazil and Bolivia, said Joaquín Roa, a Paraguayan state emergency official. He said the situation has stabilized.
Close to 20% of the Amazon has already been deforested, according to Thomas Lovejoy, a George Mason University environmental scientist.
"I worry that the current deforestation will push past the tipping point leading to massive loss of forest and biodiversity," Lovejoy wrote in an email to The Associated Press. He said Brazil is "turning its back" on past environmental achievements, including the 1992 Earth Summit, and has proposed infrastructure projects that will accelerate the challenge of climate change.
"Fires are directly burning into the Amazon rainforest and that releases the carbon stored in those trees," said Doug Morton, a NASA scientist. "The carbon then enters the atmosphere as carbon dioxide or methane, where it contributes to the greenhouse gases that are causing climate change, bringing us a warmer and a drier planet."
Morton said there is now "an uptick in the pressure against the remaining Amazon forest, to expand agriculture production in areas that are the leading edge in the deforestation frontier."
Fires are common in Brazil in the annual dry season, but they are much more widespread this year. Brazilian state experts reported nearly 77,000 wildfires across the country so far this year, up 85% over the same period in 2018.
Just over half of those fires have occurred in the Amazon region. Brazil contains about 60% of the Amazon rainforest.
In escalating tension over the fires, France accused Bolsonaro of having lied to French leader Emmanuel Macron and threatened to block a European Union trade deal with several South American states, including Brazil. Ireland joined in the threat.
The spectre of possible economic repercussions for Brazil and its South American neighbours show how the Amazon is becoming a battleground between Bolsonaro and Western governments alarmed that vast swathes of the region are going up in smoke on his watch.
Ahead of a Group of Seven summit in France this weekend, Macron's office questioned Bolsonaro's trustworthiness.
Brazilian statements and decisions indicate Bolsonaro "has decided to not respect his commitments on the climate, nor to involve himself on the issue of biodiversity," Macron's office said.
It added that France now opposes an EU trade deal "in its current state" with the Mercosur bloc of South American nations that includes Brazil, Argentina, Paraguay and Uruguay.
German Chancellor Angela Merkel views the fires as "shocking and threatening," according to government spokesman Steffen Seibert.
Argentina, which is struggling with rising poverty and austerity measures, has offered to send emergency workers to Brazil and Bolivia to help put out the fires.
The White House said in a statement that it is deeply concerned about the impact of the Amazon fires on communities, biodiversity and natural resources in the region.
The Brazilian government has said European countries are exaggerating Brazil's environmental problems in order to disrupt its commercial interests. Bolsonaro, who has said he wants to convert land for cattle pastures and soybean farms, said it was difficult to curb increasing deforestation with limited resources.
"It's not easy to fight deforestation, our Amazon area is bigger than all of Europe," he said. "We'll do what we can to fight this crime."
___
Associated Press journalists John Leicester in Paris; Science Writer Seth Borenstein in Washington; Marcelo Silva de Sousa in Rio de Janeiro; Juan Karita in Santa Cruz, Bolivia; Pedro Servin in Asunción, Paraguay; and Christopher Torchia in Caracas, Venezuela contributed to this report.
Victor Caivano, The Associated Press
Alberta's environmental leaders recognized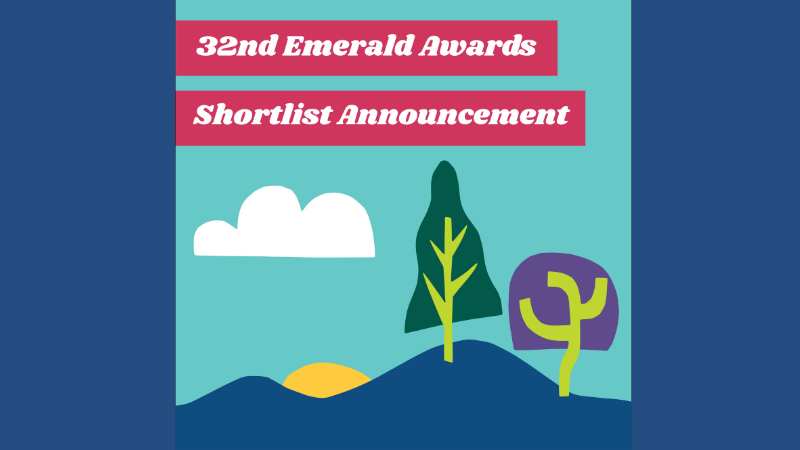 The Alberta Emerald Foundation (AEF) announced the shortlist for the 32nd Annual Emerald Awards this week. Since 1992, the Emerald Awards have showcased over 350 recipients and 850 finalists who are raising the bar in addressing environmental and climate change issues. These environmental awards celebrate excellence across all sectors, making them unique not only in Alberta but also in Canada.
This year's shortlist was chosen by a third-party panel of volunteer judges, each bringing expertise from numerous sectors across Alberta. Judges selected the shortlist, consisting of 39 organizations, projects, and individuals from across the province, from 51 nominations. During their deliberations, the judges also determined who from the shortlist will take home an Emerald Award in each of the 15 award categories.
"Those represented in this year's shortlist demonstrate the incredible dedication that Albertans have toward protecting our environment and taking action against climate change" says The AEF's Executive Director, Marisa Orfei, "The diversity in the shortlist is also astounding, there's small grassroots organizations, large corporations, and everything in between. We're also incredibly proud to have 17 communities across Alberta represented in this year's shortlist, including Drayton Valley, Grande Cache, Canmore, and many more."
Here are the organizations, projects, and individuals recognized in The 32nd Annual Emerald Award shortlist:
Air Category – Recognizing projects and initiatives that improve air quality.
Blindman Brewing First-in-Canada CO2 Capture and Utilization (Lacombe, AB)
Business Category – Showcasing an organization engaged in commercial, industrial or professional activities that have demonstrated a meaningful commitment to an environmentally sustainable future.
Reimagine Architects – 26 Years Building Sustainable Futures (Edmonton, AB)
Eco-Flex Recycled Rubber Solutions (Legal, AB)
Envirotech Geothermal – Alberta's smartest way to Net Zero! (Sherwood Park, AB)
Community Group or Nonprofit Category – Recognizing associations dedicated to furthering a particular social cause or advocating for a shared point of view that has demonstrated a significant commitment to the environment through their actions.
Alberta Bike Swap – supporting the circular economy before it was cool (Calgary, AB)
Project Forest: Rewilding Canada, One Forest at a time (Edmonton, AB)
Alberta businesses are building a better Business-as-usual with Green Economy Canada (Edmonton, AB & Calgary, AB)
Education Category – Acknowledging those that have raised the bar by showing leadership and creativity in educating students of all ages about environmental matters.
Eagle Point-Blue Rapids Parks Council Environmental & Outdoor Education Program (Drayton Valley, AB)
Future Energy Systems: Exploring Our Energy Future With The Community, Our Students, And More (Edmonton, AB)
Evergreen Theatre: A 32-Year Legacy of Inspiring Environmental Awareness & Action Through the Arts (Calgary, AB)
Energy Category – Recognizing projects and initiatives that positively support the evolution of our province's energy systems.
Calgary's Residential Solar Calculator (Calgary, AB)
Bow Valley Green Energy Cooperative, empowering community to transform Alberta's energy (Canmore, AB)
Metis Nation of Alberta Climate Change Action Plan (Edmonton, AB)
Government Category – Recognizing all levels of government whose ongoing commitment sets the example of environmental leadership and advocates sustainability as a major consideration in governance.
Environmental Achievements of the City of St. Albert (St. Albert, AB)
Violet Grove's Constructed Floating Wetlands System with Aeration (Drayton Valley, AB)
Nose Creek Watershed Partnership – Celebrating 25-Years of Watershed Planning, Policy and Action (Mossleigh, AB)
Infrastructure Category – Recognizing environmental advancements in the ways we design, build, and travel.
Solar Aquatic Systems Wastewater Treatment (Drayton Valley, AB)
SSRIA: Transforming the AEC Industry Towards a Net Zero Built Environment (Edmonton, AB)
Ecoplast Solutions: Building Houses from Recycled Plastic Bottles (Lloydminster, AB)
Land Category – Recognizing projects and initiatives that demonstrate excellence in sustainable land use.
The City of Calgary's Willow Plantation for Marginal Land Improvement and Carbon Capture (Calgary, AB)
Ledcor Highway Maintenance Yard Upgrades (Edmonton, AB)
Lifetime Achievement Award – Celebrating environmental leaders who, throughout their lifetime, have made contributions of outstanding environmental significance.
Dirk and Nanja of The Barrelman Inc.: 25 years of protecting land and water through local action that inspires (Calgary, AB)
Public Engagement & Outreach Category – Recognizing programs and initiatives that educate and empower the broader public by teaching the necessary skills to make informed environmental decisions and take responsible action.
GreenLearning's Eco 360 program: Transitioning to a circular economy for plastic waste! (Drayton Valley, AB)
My Green Closet: Sustainable Lifestyle and Slow Fashion Platform (Edmonton, AB)
Calgary Climate Symposium: How The City of Calgary Engages and Educates Albertans on Climate Change (Calgary, AB)
Shared Footprints Award – Recognizing those who have exemplified land and water stewardship, built shared knowledge, improved air quality, reduced land disturbances, and encouraged ecotourism.
Edmonton River Valley Conservation Coalition: Working Together to Protect the North Saskatchewan River Valley (Edmonton, AB)
Highfield Regenerative Farm (Calgary, AB) Waste Management Category – Recognizing projects and initiatives that innovate the repurposing, reduction, and disposal of waste in an environmentally-conscious way. Earth Warrior (Edmonton, AB)
Revolutionizing Recycling with [Re] Waste: Transforming Waste Management for a Sustainable Future (Edmonton, AB)
Microgreens Club – A Zero Waste Initiative (Calgary, AB)
Water Category – Recognizing projects and initiatives that demonstrate excellence through the monitoring, management and/or stewardship of water and watersheds.
Forest industry collaboration cultivates sustainability around vital wetland ecosystems (Edmonton, AB)
LakeKeepers: Community-Based Monitoring of Alberta's Lakes (Edmonton, AB)
Safe water and water sustainability in Alberta (Calgary, AB)
Wildlife & Biodiversity Category – Recognizing projects and initiatives that protect and conserve natural habitats and wild species.
Aseniwuche Winewak Nation's Caribou Patrol Program: 11 years of saving Alberta's caribou (Grande Cache, AB)
Friends of Fish Creek Provincial Park Society – Sikome Beaver Coexistence Project. (Calgary, AB)
The Edmonton Urban Coyote Project: Collaborative Research and Education for Coexistence with Wildlife (Edmonton, AB)
Youth Category – Recognizing people, 25 years of age and under, who have made meaningful contributions and have taken positive action to improve the environmental health of their community.
Monica Figueroa: Edmonton youth climate activist (Edmonton, AB)
Strathmore High School Community Greenhouse (Strathmore, AB)
Energy & Environmental Sustainability Projects in Action at New Myrnam School (Myrnam, AB)
The recipients in each category will be named at the 32nd Annual Emerald Awards ceremony on June 7, 2023, at the Citadel Theatre in Edmonton, Alberta. Emerald Award Recipients receive:
A $2,000 grant to support their work or to donate to an environmental charity of their choice
A profile of their work through The AEF's Sharing Stories program, which includes the Emerald Documentary Series, What On EARTH Can We Do? podcast, and Emerald Speakers Series
A certificate and Emerald Awards recipient digital logo to commemorate their achievement
The Awards will also be live-streamed through the AEF"s YouTube Chanel to allow people from across the province to attend. Tickets for the 32nd Annual Emerald Awards ceremony can be purchased here.
The Alberta Emerald Foundation (AEF) is a registered Canadian charity with the unique mission to tell Alberta's environmental good news stories to uplift, educate, and inspire our province toward meeting environmental and climate change goals.
Research suggests that when we learn about what real environmental and climate change solutions look like and how they're being implemented in our communities, it increases our ability and desire to take action in our own lives. By providing real-life examples of these solutions through our various storytelling programs, the AEF helps Albertans take the next step toward environmental protection and climate action. With every person that we reach through our programming, we're helping Alberta reach its broader environmental and climate change goals.
Click to learn more about the Alberta Emerald Foundation.
Alberta information commissioner to investigate Kearl tailings leak notifications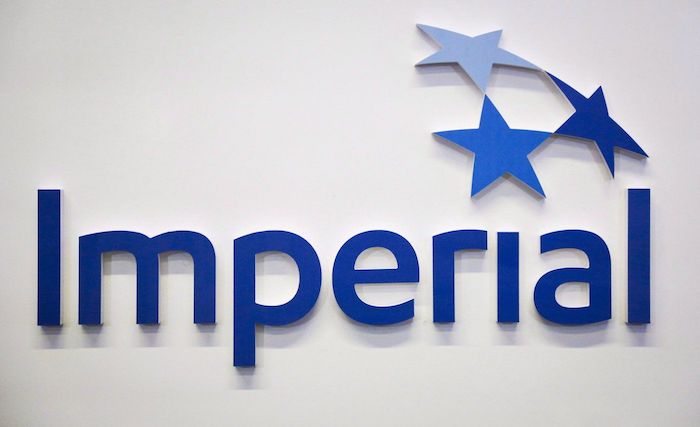 By Bob Weber in Edmonton
Alberta's information commissioner has started an investigation into how the province's energy regulator notified the public about tailings pond releases at Imperial Oil's Kearl mine.
"Information and Privacy Commissioner Diane McLeod has launched an investigation into the Alberta Energy Regulator concerning AER's consideration of the public interest override," said a news release Wednesday from the commissioner.
In the release, McLeod said the probe is to examine whether the regulator had a duty to release information about risks to the environment, public health or a group of people.
"Did AER have a duty … to disclose information that is clearly in the public interest?" the release asks.
The investigation could also be expanded to include "any other implicated public body," it says.
The probe stems from two releases of toxic oilsands tailings water from the Kearl mine north of Fort McMurray, Alta.
The first release was spotted and reported in May as discoloured water near a tailings pond. It was found to be tailings seepage, but no further updates were provided to area First Nations until February, when it was disclosed to the public and federal and provincial environment ministers, along with a second release of 5.3 million litres of tailings.
Area First Nations were furious about the fact their members harvested in the area for nine months without being told of possible contamination. The government of the Northwest Territories said the silence violated a bilateral agreement it has with Alberta.
On Monday, Indigenous leaders from communities downstream of the mine up to the Beaufort Sea condemned what they called "failures on the management of tailings ponds, including the recent tailings leak from the Imperial Oil Kearl project."
On Wednesday, Prime Minister Justin Trudeau also criticized the delayed response.
"We need to understand why the company and the regulator were so slow to notify," he said in response to a question from N.W.T. MP Michael McLeod in the House of Commons.
Alberta Premier Danielle Smith has said the onus was on Imperial Oil to disclose the releases. She called for "radical transparency" from oilsands operators.
Federal Environment Steven Guilbeault has said reform is necessary to ensure it never happens again. The federal and provincial governments have said they are assembling a working group to improve environmental communications in the oilsands.
The investigation was requested by Drew Yewchuk, a law student at the University of British Columbia and staff lawyer at the University of Calgary's Public Interest Law Clinic.
"I'm happy to see this going ahead," he said.
In a post on a blog that concerns Alberta legal issues, Yewchuk wrote the Freedom of Information and Protection of Privacy Act contains a section that obliges public bodies to disclose information about risks of significant harms to the environment or human health and safety.
"All of those requirements appear to have been met in this case," Yewchuk wrote. "So why did the AER not warn the affected communities and the public until the problem literally overflowed, and even then chose to provide very little information?"
Yewchuk also noted the legislation contains protection for whistleblowers.
He said this is the first time the commissioner has investigated whether a public body should have released public-interest information on its own, without having been asked for it.
Information commissioner investigations can take months, if not years.
"I'm hoping this will get some prioritization," Yewchuk said.
McLeod said no further details will be available on the investigation, including a timeline for its completion.
"A public investigation report may be issued upon conclusion of the investigation," the release from her office said.
This report by The Canadian Press was first published March 22, 2023.