Bjorn Lomborg shows how social media censors forgot to include the facts in their fact check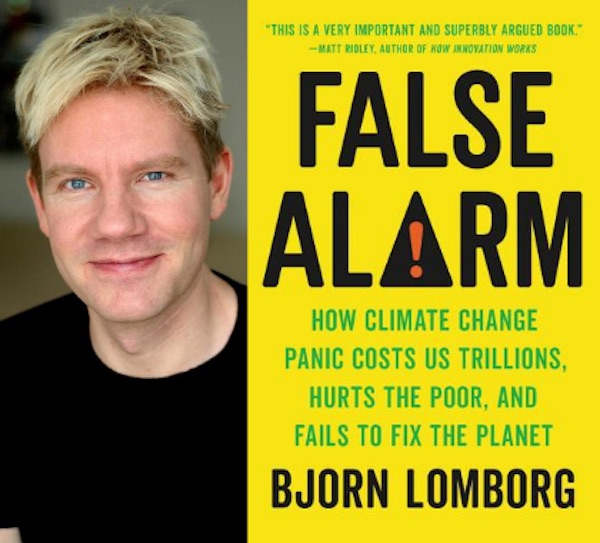 Dr. Bjorn Lomborg is president of the Copenhagen Consensus Center, and visiting fellow at the Hoover Institution, Stanford University. The Copenhagen Consensus Center is a think-tank that researches the smartest ways to do good. For this work, Lomborg was named one of TIME magazine's 100 most influential people in the world. His numerous books include "False Alarm: How Climate Change Panic Costs Us Trillions, Hurts the Poor, and Fails to Fix the Planet", "The Skeptical Environmentalist", "Cool It", "How to Spend $75 Billion to Make the World a Better Place", "The Nobel Laureates' Guide to the Smartest Targets for the World 2016-2030" and "Prioritizing Development: A Cost Benefit Analysis of the UN's SDGs".
The heresy of heat and cold deaths
A group of campaign researchers try hilariously, ineptly — and depressingly —to suppress facts
TL;DR. A blog, claiming to check facts, does not like that I cite this fact: the rising temperatures in the past two decades have caused more heat deaths, but at the same time avoided even more cold deaths. Since this inconvenient fact is true, they ignore to check it. Instead, they fabricate an absurd quote, which is contradicted in the very article they claim to 'fact-check'.
166,000 avoided deaths
Cold deaths vastly outweigh heat deaths. This is common knowledge in the academic literature and for instance the Lancet finds that each year, almost 600,000 people die globally from heat but 4.5 million from cold.
Moreover, when the researchers include increasing temperatures of 0.26°C/decade (0.47°F/decade), they find heat deaths increase, but cold deaths decrease more than twice as much:
Or here from the article:
The total impact of more than 116,000 more heat deaths each year and almost 283,000 fewer cold deaths year is that by now, the temperature rise since 2000 means that for temperature-related mortality we are seeing 166,000 fewer deaths each year.
Climate Feedback
However, this is obviously heretical information, so the self-appointed blog, Climate Feedback, wants it purged. Now, if they were just green campaigning academics writing on the internet, that might not matter much. But unfortunately, this group has gained the opportunity to censor information on Facebook, so I have to spend some time showing you their inept, often hilarious, and mostly nefarious arguments. The group regularly makes these sorts of bad-faith arguments, and apparently appealing their Facebook inditements simply goes back to the same group. It is rarely swayed by any argument.
They never test the claim
Climate Feedback seemingly wants to test my central claim from the Lancet article that global warming now saves 166,000 people each year, from my oped in New York Post:
But notice what is happening right after the quote "Global warming saves 166,000 lives each year". They append it with something that is not in the New York Post. You have to read much further to realize that they are actually trying — and failing — to paste in an entirely separate Facebook post, which addressed a different scientific article.
It turns out, Climate Feedback never addresses the 166,000 people saved in their main text. "166" only occurs three times in the article: twice stating my claim and once after their main text in a diatribe by an ocean-physics professor, complete with personal insults. In it, the professor doesn't contest the 166,000 avoided deaths. Instead, he falsely claims that I am presenting the 166,000 as the overall mortality impact of climate change, which is absurd: anyone reading my piece understand that I'm talking about the impact of temperature-related mortality.
Perhaps most tellingly, Climate Feedback has asked one of the co-authors of the 166,000 Lancet study (as they also very proudly declare in their text). And this professor, Antonio Gasparrini, does not only not challenge but doesn't even discuss my analysis of the 166,000 avoided deaths.
Climate Feedback not only doesn't present any reasonable argument against the 166,000 avoided deaths. It has actually asked one of the main authors of the study to comment and they have nothing.
In conclusion, Climate Feedback simply has no good arguments against the 166,000 people saved, and yet they pillory my work publicly in an attempt to censor data they deem inconvenient. . That academics play along in this charade of an inquisition dressed up 'fact-check' is despicable.
Rest of Climate Feedback's claim is ludicrously wrong
So, beyond the claim of 166,000, Climate Feedback is alleging that I say the following: "those claiming that climate change is causing heat-related deaths are wrong because they ignore that the population is growing and becoming older."
This is a fabricated quote. I never say this. Climate Feedback has simply made up a false statement, dressing it as a quote of mine, even though I never claimed anything like this. This is incredibly deceptive: it is ludicrous to insist that I should argue that it is wrong to claim "climate change is causing heat-related deaths." I simply do not argue that "climate change is not causing heat-related deaths"
Up above I exactly argued that climate change causes more heat deaths. My graph shows that climate change causes more heat deaths.
And I even point out exactly that the temperature increases cause heat deaths in my New York Post piece:
"As temperatures have increased over the past two decades, that has caused an extra 116,000 heat deaths each year." Sorry, Climate Feedback, but the rest of your claim is straight-out, full-on stupid.
Evaluation of Climate Feedback's review
So Climate Feedback is simply wrong in asserting that I somehow say climate change is not causing heat-related deaths — because I do say that, even in my New York Post article:
Climate Feedback doesn't show anywhere in their main text how the 166,000 avoided deaths are wrong. They even ask one of the main authors of the study, and that professor says nothing.
Conclusion
Climate Feedback's deceptive hit job is long on innuendo and bad arguments (see a few, further examples below). But the proof really is in the pudding.
They make two central arguments. First, that my claim of "Global warming saves 166,000 lives each year" is incorrect. Yet, they never address this in their main text. And while they get information from one of the main authors of the Lancet study that is the basis for the 166,000 lives saved, they get no criticism of the argument.
Second, they assert that I somehow say that it is wrong to claim climate change is causing more heat-related deaths, which is just ludicrous because I make that very point, even in my New York Post article:
Verdict: Climate Feedback is fundamentally wrong in both their two main claims.
Additional point: It really shouldn't be necessary to say, but you can't make a 'fact-check' page, write page after page of diatribe, ignore the first main point and bungle the other main point, and then hope at the end nobody notices, and call my arguments wrong. Or, at least, you shouldn't be able to get away with such nonsense.
Two examples of the inadequate arguments in the rest of Climatefeedback
Lomborg doesn't have a time machine
Climate Feedback asks professor Gasparrini, co-author of the Lancet study above. He doesn't cover anything on the 166,000 deaths avoided. Instead, his text entirely discusses a 2016 WSJ article where I used his 2015-article but he criticizes me for not citing his 2017 article:
The reason I didn't cite his 2017-article is of course that I didn't have access to a time machine when I wrote my article in 2016.
Indeed, I have corresponded with Professor Gasparrini several times later about his 2017-article. And yes, his 2017-study indeed shows that at very high emissions, additional heat deaths will likely outweigh avoided cold deaths towards the end of the century. But his study also shows that all regions see additional heat deaths vastly exceeded by extra avoided cold deaths from the 1990s to the 2010s — the exact point I've made here.
Serious academics take into account population growth and aging
In a refreshing comment, Climate Feedback asks Philip Staddon, Principal Lecturer in Environment and Sustainability from the University of Gloucestershire to chime in. He says, that I'm wrong to criticize the lack of standardization from population growth and aging, because clearly "all serious academic research already takes account of population growth, demographics and ageing":
I, of course, entirely agree with Staddon, that all serious academic research should do that. But the research that I have criticized has exactly not done so, resulting in unsupported claims. So, for instance, in the Facebook post that Climate Feedback discusses, I show how CNN believes that a study shows a 74% increase caused by the climate crisis:
This is based on not adjusting for population and age, and is actually from the press release of the paper (and in table S6 in the paper).
Likewise, Staddon might have noticed that a very high-profile editorial in the world's top medical journals made that very amateurish mistake. They argue that temperature increases over the past 20 years have increased deaths among people 65 and older:
But they cite numbers that are not adjusted for age or population — indeed the world's population of people above age 65 has increased almost as much:
I absolutely agree with Principal Lecturer Philip Staddon on the necessity of making sure that good arguments in the public sphere are adjusted for population and aging before blaming climate. Unfortunately, they often aren't
Report confirms Asia can reduce emissions with Canadian LNG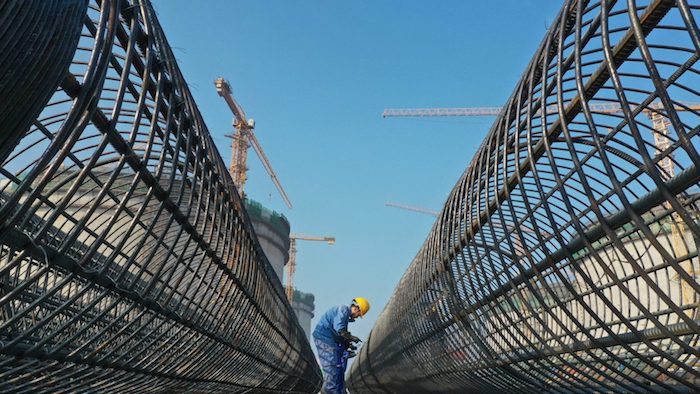 'It reduces emissions globally, so it's for the good of everyone'
From the Canadian Energy Centre Ltd.
Asia's demand for liquefied natural gas (LNG) is rising fast as countries look for cleaner alternatives to coal while their economies expand.
To significantly reduce emissions, the LNG should come from Canada, according to a new report by global research consultancy Wood Mackenzie.
If Canada increases its LNG export capacity to Asia, net emissions could decline by 188 million tonnes of CO2 equivalent per year – or the annual impact of taking 41 million cars off the road, analysts wrote.
"It's like taking all of the cars in Canada away, if we were able to build all of those projects," said Matthias Bloennigen, Wood Mackenzie's director of Americas upstream consulting.
"It reduces emissions globally, so it's for the good of everyone."
To reach global net zero emissions by 2050, the largest reductions will likely need to come from the power sector, analysts wrote.
The heart of the opportunity is switching from coal-fired to gas-fired power plants, particularly in Asia.
Natural gas – traded globally as LNG – produces less than half the emissions of coal when used in power generation.
And it's a so-called "baseload" reliable fuel that can help offset the intermittency of wind and solar as renewables take on a larger share of the global energy mix, analysts wrote.
"Gas is also cost-competitive and there are large global reserves in many countries, including Canada," the report said.
"If Canada does not export as much LNG as anticipated to northeast Asia, the region would need to rely on LNG from elsewhere that has a higher emissions intensity."
If Canada limits its LNG exports to one or two projects, total emissions in northeast Asia would increase by 121 million tonnes of CO2 equivalent through 2050, analysts wrote.
But if Canada significantly increases LNG capacity to help northeast Asia reduce its reliance on coal, net emissions would decline by 5,459 mtCO2e over the same period.
"LNG from Canada going into northeast Asia has lower emissions than LNG coming from many other global LNG exporters," the report said.
LNG from western Canada has average life cycle emissions intensity 12 kgCO2e/mmbtu, compared to 21 kgCO2e/mmbtu for projects in the United States.
"With its high environmental standards and stewardship, Canada would be a great partner to fill the LNG demand gap in Asia," Wood Mackenzie analysts wrote.
COP27 – Playing the fiddle while Rome burns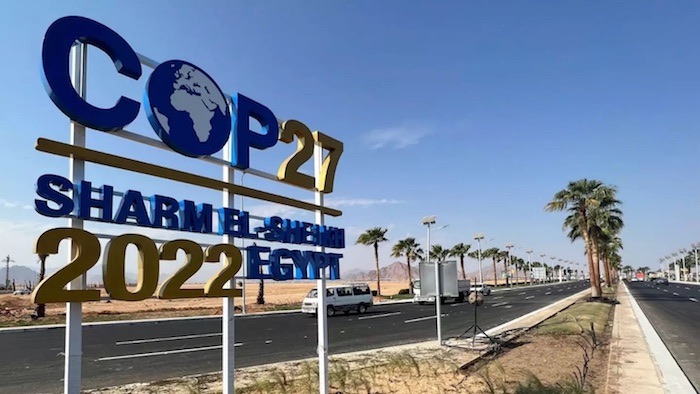 In case you missed the (mainstream) media frenzy, the 27th Conference of the Parties (COP) to the United Nations Framework Convention on Climate Change (UNFCCC) just wrapped up in Egypt.
This is the annual conference that highlights just how completely out of touch the elites, environmentalists and world leaders truly are, including our own prime minister.
In the weeks leading up to COP, the media was full of hysterical statements from politicians, UN bureaucrats, and activists. In October, the British newspaper The Guardian quoted UN Secretary General Antonio Gutteres: "The fossil fuel industry is killing us." In the same piece the "co-founder" of a "change agency" (whatever that is) says we're facing "Armageddon". Gutteres told the delegates we're on a "highway to climate hell". Celebrities fly in on their private jets and pose for pictures. Politicians make more hysterical speeches.
There were lots of meetings and negotiations. It always turns out that the last round of green plans and "climate" policies didn't quite work, and the solution is always, well, more plans and policies. Then they do it all again the next year.
And it would be funny if it weren't so damaging. If ever the expression 'playing the fiddle while Rome burns' applied, this is it.
Domestically, Canadians are struggling to pay for food, heat, and housing. Inflation is driving up the cost of everything and Canadians are feeling it. Food banks across the country are sounding the alarm on record breaking visits. They note that it is no longer the unemployed that are primarily visiting them, it is the 'working poor' those who are employed but simply cannot make ends meet. Many Canadians are choosing between heating their homes or feeding their families. The situation is bad. And it's even worse in Europe, but that's another story.
In the midst of this, the Trudeau government is focusing their time and our resources on what? Greenhouse gases that might raise temperatures very slightly over the next quarter-century. And they are doing this at enormous expense. The cost of this climate cult to Canadians is mind-boggling. Since 2015, Trudeau has spent 60 billion dollars trying to get our tiny contribution to global greenhouse emissions – around 1.5 percent – even lower.
Over the next thirty years, the total cost of the government's climate initiatives will be around 2 trillion.
Let that number sink in.
But that's just what they're spending. In addition, we should think about rising carbon taxes and energy costs, which make everything more expensive. We should think about the jobs we'll lose, and the massive profits we could be making if the government would let our resource sector operate normally.
And have the last 26 COP conferences slowed the warming trend? Of course not. While according to Canadian Minister of Environment and Climate Change Steven Guilbeault"progress on commitments was at the forefront of this COP," you can be sure there will need to be a 28th, and a 29th and a 35th COP conference. At some point, Einstein's definition of insanity might apply – doing the same thing over and over again and expecting a different result.
It goes to show just how out of touch the Trudeau government is. It is an insult to have Canadians pay for politicians and bureaucrats to be "COP delegates" and to fly halfway around the world for another pointless conference. We're on a highway to hell, alright, but not because the world may be a little warmer in 2050.