Beehives and goat farms: Lacombe school shortlisted in global environmental contest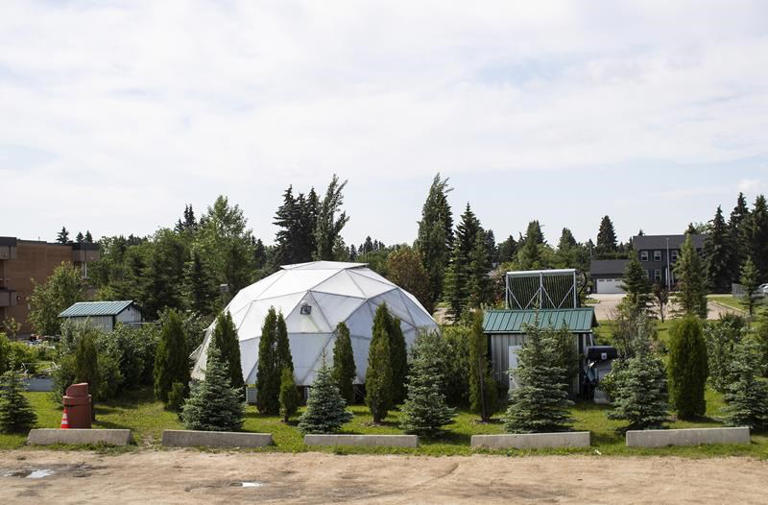 Taylor Perez says she learned more about her passions while tending beehives, goats and fruit trees at her central Alberta high school than sitting through lessons in a classroom.
"These are all skills we don't learn in regular classes," says the 18-year-old student at Lacombe Composite High School.
"You're not going to learn how to collaborate with community members by sitting in a classroom learning about E = mc2."
Perez and her classmates are buzzing with excitement after their school's student-led beekeeping program, goat farm, fruit orchard, tropical greenhouse and other environmental projects were recognized in a global sustainability contest among 10 other schools.
It's the only North American school to be shortlisted by T4 Education, a global advocacy group, in its World's Best School Prize for Environmental Action contest.
"The projects are coming from the students' own hearts and passion for taking care of the environment," says Steven Schultz, an agriculture and environmental science teacher who has been teaching in Lacombe since 1996.
"They are going to be our community leaders — maybe even our politicians — and for them to know what the heartbeat of their generation is (is) extremely important."
Schultz says the projects are pitched and designed by students in the school's Ecovision Club, to which Perez belongs, and he then bases a curriculum around those ideas.
The school of about 900 students began reducing its environmental footprint in 2006 when a former student heard Schultz say during a lesson on renewable energy that "words were meaningless or worthless without action," the 56-year-old teacher recalls.
"She took that to heart and a year later she came back and told me that she wanted to take the school off the grid."
Schultz and students watched a fire burn down solar panels on the school's roof in 2010, an event that further transformed his approach to teaching.
"As their school was burning, my students gathered in tears. That day I realized that students really care about the environment and they really care about the projects that they were involved in."
Since then, 32 new solar panels have been installed, and they produce up to four per cent of the school's electricity. After the fire, students also wanted to clean the air in their classrooms so they filled some with spider plants, including one in the teachers' lounge.
More recently, students replaced an old portable classroom on school property with a greenhouse that operates solely with renewable energy. It's growing tropical fruits, such as bananas, pineapples, and lemons, and also houses some tilapia fish.
Two acres of the school are also covered by a food forest made up of almost 200 fruit trees and 50 raised beds where organic food is grown.
The school also works with a local farm and raises baby goats inside a solar-powered barn that was built with recycled material.
"They breed and milk them at the farm because there are really tight regulations," says Schultz.
"We take the excrement from the goats and the hay and use it as mulch and fertilizers for our garden. The goats also chew up the grass and allow us not to have to use lawn mowers and tractors"
Perez said her favourite class is the beekeeping program with 12 hives that produce more than 300 kilograms of honey every year.
"I love that they have different roles in their own little societies," Perez says of the bees.
She says while working with local businesses and groups as a part of her curriculum, she learned she's passionate about the environment and wants to become a pharmacist so she can continue giving back to her community.
James Finley, a formerly shy Grade 10 student, says the Ecovision Club and environment classes have helped get him out of his comfort zone.
"I made friends, which was a hard thing for me in the beginning. But now I have, like, hundreds," says the 16-year-old, who enjoyed the lessons he took on harvesting.
"Taylor and Mr. Schultz were the main people that made me stay."
Schultz says the winners of the contest are to be announced in the fall.
A prize of about $322,000 will be equally shared among five winners.
This report by The Canadian Press was first published Sunday, July 3, 2022.
—
This story was produced with the financial assistance of the Meta and Canadian Press News Fellowship.
Fakiha Baig, The Canadian Press
Cenovus Energy to buy remaining stake in Toledo refinery from BP for $300 million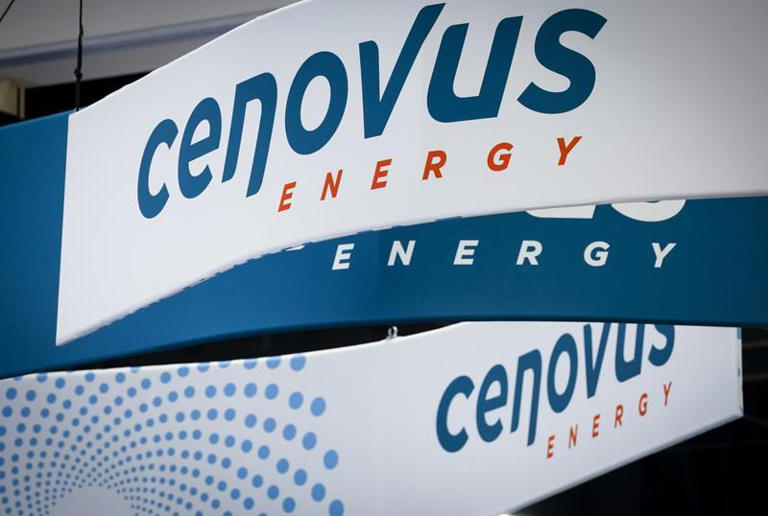 CALGARY — Cenovus Energy Inc. has reached a deal with British energy giant BP to buy the remaining 50 per cent stake in the BP-Husky Toledo Refinery for $300 million.
The Calgary-based oil producer has owned the other 50 per cent of the Ohio-based refinery since its combination with Husky Energy in 2021.
Cenovus says its U.S. operating business will take over operations when the transaction closes, expected before the end of the year.
The company says the Toledo refinery recently completed a major, once in five years turnaround to improve operational reliability.
It says the transaction will give Cenovus an additional 80,000 barrels per day of downstream throughput capacity, including 45,000 barrels per day of heavy oil refining capacity.
The deal brings Cenovus' total refining capacity to 740,000 barrels per day.
Alex Pourbaix, Cenovus president and CEO, says fully owning the Toledo refinery provides an opportunity to further integrate the company's heavy oil production and refining capabilities, including with the nearby Lima Refinery.
"This transaction solidifies our refining footprint in the U.S. Midwest and increases our ability to capture margin throughout the value chain," he said in a statement.
This report by The Canadian Press was first published Aug. 8, 2022.
Companies in this story: (TSX:CVE)
The Canadian Press
Nutrien names Ken Seitz president, CEO amid sweeping changes in agriculture markets
Saskatoon-based fertilizer giant Nutrien Ltd. has named Ken Seitz president and CEO following a months-long global talent search.
The company says Seitz, who has served as interim CEO since January and previously headed up its potash operation, brings 25 years of experience in agriculture and mining to the role.
Nutrien says it has achieved record results under Seitz's leadership amid sweeping changes in agricultural markets and unprecedented global food security challenges.
Russ Girling, chairman of Nutrien's board of directors, says the company's record performance during some of the most turbulent times in the sector underscore the strength of Seitz's leadership.
Seitz, who grew up on a dairy farm in Saskatchewan, says he's "honoured and humbled" to work alongside growers during challenging times.
He says Nutrien is well positioned to help meet the global goals of food security and climate action.
This report by The Canadian Press was first published Aug. 8, 2022.
Companies in this story: (TSX:NTR)
The Canadian Press