Because it's Friday – Here's WAFFLE NYC – Unbelievable video shot in a moving train
Happy Friday from Todayville!
Here's a short pick me up that you'll want to be watching and sharing all weekend.  This incredibly talented group is WAFFLE.  Their bio is below.  You may want to hit up their Facebook page if you just can't get enough.  Get ready for the best subway ride of your life!
WAFFLE (We Are Family For Life Entertainment) is an innovative New York City-Based artist collective from almost all 5 boroughs. The group was founded by Andrew Saunders (Goofy), Yushon Stroughn (Sonic), and Joel Leitch (Aero Ace) in 2011. The inspiration behind the name came from hearing "We Are Family" by Sister Sledge.
Many of the members knew each other in their mid teens through weekly LiteFeet battle events but were in different crews at the time. On their way downtown to these events, they would perform on the subway to be able to pay the entrance fee. You wouldn't win anything but it was a way to gain exposure in the neighborhood/NYC boroughs. After a while it became very repetitive and the exposure wasn't enough. Select members from other crews came together with the common goal to branch out and reach a bigger, more diverse audience. What better way to achieve this? Continuing to perform on the NYC subway was just the thing to do and this was the beginning of WAFFLE.
Learning how to work together and taking commuter's advice built their character as young entrepreneurs and helped save their parents' money. After a while, other LiteFeet dancers caught on to what WAFFLE was doing routinely. Many were afraid of judgment so they didn't perform. Other dancers started catching on and non-dancers started copying their daily routines. Many didn't know how to make the transition from just dancing to actually entertaining. At first people enjoyed the performances but due to the rapid growth, there were more complaints.
Luckily the crew's mindset was on reaching above ground before this all occurred. The money earned was invested into growing the crew. Buying uniforms & business cards helped separate them from others around this time. The crew would randomly hand out business cards without knowing whom exactly they were given to until people started to reach out. Social media also played a big role in their success.
WAFFLE has also had the opportunity to do work outside of New York City. They've traveled to Los Angeles, Atlanta, Paris, Argentina, London, and Turkey. People weren't exactly familiar with LiteFeet so they would label them as break-dancers and call them "Showtime Dancers," which is the popular catch phrase for subway performances. Most people had some knowledge of what LiteFeet was but for those who didn't, a brief explanation was given to them.
LiteFeet is an underground dance style that originated in Harlem in 2005 and ventured into all five boroughs of NYC. Its creativity began once it hit the Bronx. It has even expanded to countries such as Japan, Paris, Argentina, Russia, etc. The term means being light on your feet while dancing. Some of the basic moves of LiteFeet consists of dance trends blended together such as the "Chicken Noodle Soup," the "Harlem Shake," "Tone Wop," and the "Bad One." There are many more. You can also blend any type of dance style with LiteFeet as long as you use some of the basic moves and lock in. "Lockin' in" is the term used to describe the finishing move just as a period would end a sentence. What differentiates LiteFeet from any other dance style is the use of props such as sneakers and baseball caps. Using any type of sneakers doesn't work so Adidas Superstars are favored when doing shoe tricks. Many believe LiteFeet is the rebirth of hip-hop culture not only from dance, but also from the music aspect of it. It has a boom bap feel with an extra kick to it. The thumping beat box tunes is called LiteFeet Music, which mixes hip-hop, funk, electro beat & any other genres with a hip-hop structured sound.
WAFFLE Members Kid The Wiz, Chris Designs, & Lil Live serve as producers to help create the unique sound for the LiteFeet community. People don't realize that the culture is still growing. WAFFLE's ultimate goal is to expand the knowledge of LiteFeet and to be a positive influence to everyone around the world
Alberta production Pipe Nation seeking to tap musical talent for soundtrack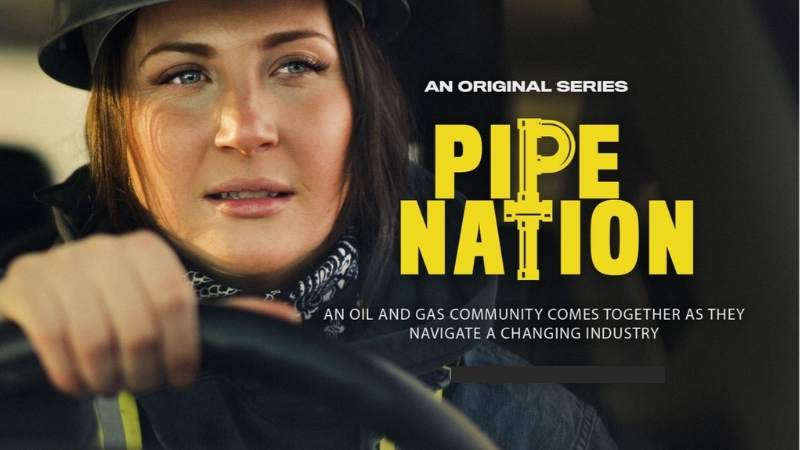 Here are the details.
January 13, 2021
Edmonton-AB, CANADA-​One of the largest independently funded tv-series in Canada, Pipe Nation, is seeking talented musicians to round out its soundtrack as the pilot episode nears completion.
The director, Raoul Bhatt, and executive producer, Dan Svedberg, are seeking submissions from Canadian and American artists to collaborate on the show's soundtrack.
The dramatic series is told through the experiences of a single mother working in the male-dominated, oil and energy industry. The pilot was filmed in August and September of 2020 in the picturesque mountains of Canada and the Edmonton area. 18 scenes and 180 takes were captured in Sundre, Alberta, which was transformed into the fictitious town of Hardwell. A great deal of effort has been put into this pilot including a $300,000 built for the show pipeline, a medical helicopter, and a long list of heavy equipment worth $180 million.
The scenes are now in editing, where the crucial process of pairing beautiful scenes with dramatic music is underway. Several genres of music including, rock, blues, country, electronic dance music, and classical will be used in the series. The show's soundtrack will be released on Apple Music, Amazon, Spotify and Google Play Music in the coming months. Director, Raoul Bhatt and his team have been in post-production for the last three months​. ​The pilot tv-series is expected to be complete by February 2021.
Musicians, labels, bands looking to collaborate or submit their work, please contact Executive Producer & Sound Designer, Daniel Svedberg, and Director, [email protected]
Read more on Todayville.
Calgary Local Changing Lives with Senior Safe Project during COVID-19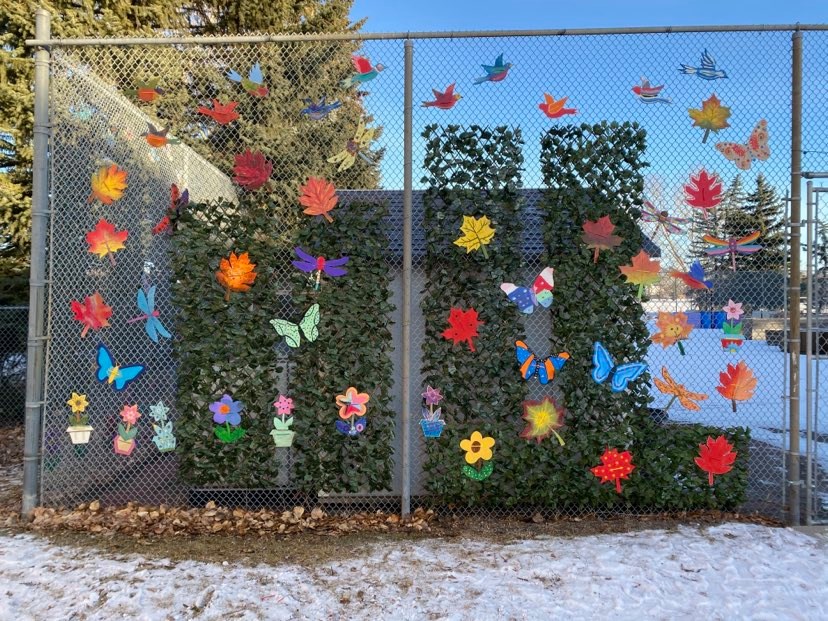 A member of the Dover community in SE Calgary stepped up this past year to fill a gap in the system by providing a unique way for senior citizens to participate and engage with the community from the safety of their own residences. 
Throughout the lockdown measures that were present in varying degrees for the majority of 2020, many of us struggled with feeling removed and isolated from the community. For senior citizens, many of whom already experience loneliness and isolation in greater capacity during normal times, the pandemic has severely exacerbated the negative mental health impacts of extreme seclusion. 
In July 2020, Karen Begg applied for a grant through the City of Calgary public art department to fund a senior's community art project in Dover. "I thought about all the senior citizens who had lost a partner, or maybe never married, and were now going through this alone, and I had to do something," she says. "I coordinated a senior safe activity that would allow them to contribute to the beautification of their community by featuring their art in a public space." 
Begg's original project design featured the distribution of 50 art kits to various participating seniors residences throughout the city. Each kit contained 8 2 oz. containers of colored paint, brushes, stamps, stencils, a canvas for the artists to keep, and a cutout to be returned for inclusion in the final installation. Upon launching the project, Begg described the response as overwhelming, and the original projection of 50 participants was quickly expanded in order to accommodate the tremendous expression of interest.

A total of 74 senior citizens from Riverview Properties, the Calgary Vietnamese Women's Association and Grand Avenue Village Seniors participated in the project from October to late December. The project features a diverse range of painters, with the oldest participant being 92 years old.
Begg cites her own great grandmother, who lived to the age of 104, as an inspiration behind the project itself. "My great grandmother was a huge influence on me. She taught me a lot about aging and the importance of community," she says, "so when COVID struck, I thought about my great grandmother, who had been a widow most of her life, and how she would have coped." 
The installation, officially named Birds and Blooms after the various nature inspired cutouts, which feature bird, flower, dragonfly, butterfly and leaf prints, was revealed on December 19, 2020. It is located at the Twin Views Communal Garden in Dover, at 2951 26 Ave SE. Since then, the feedback from the seniors and the surrounding community has been unbelievably positive. "It really brightened up a dark corner," says Begg, "and now everyone who uses that pedestrian path can enjoy it." 
According to Begg, this project has highlighted the need for more senior safe activities, which she intends to continue working on. "I'm so proud of the creativity we saw from the seniors," she says, "and I hope to keep this up."
For more stories, visit Todayville Calgary.