Because it's Friday – Here's WAFFLE NYC – Unbelievable video shot in a moving train
Happy Friday from Todayville!
Here's a short pick me up that you'll want to be watching and sharing all weekend. This incredibly talented group is WAFFLE. Their bio is below. You may want to hit up their Facebook page if you just can't get enough. Get ready for the best subway ride of your life!
WAFFLE (We Are Family For Life Entertainment) is an innovative New York City-Based artist collective from almost all 5 boroughs. The group was founded by Andrew Saunders (Goofy), Yushon Stroughn (Sonic), and Joel Leitch (Aero Ace) in 2011. The inspiration behind the name came from hearing "We Are Family" by Sister Sledge.
Many of the members knew each other in their mid teens through weekly LiteFeet battle events but were in different crews at the time. On their way downtown to these events, they would perform on the subway to be able to pay the entrance fee. You wouldn't win anything but it was a way to gain exposure in the neighborhood/NYC boroughs. After a while it became very repetitive and the exposure wasn't enough. Select members from other crews came together with the common goal to branch out and reach a bigger, more diverse audience. What better way to achieve this? Continuing to perform on the NYC subway was just the thing to do and this was the beginning of WAFFLE.
Learning how to work together and taking commuter's advice built their character as young entrepreneurs and helped save their parents' money. After a while, other LiteFeet dancers caught on to what WAFFLE was doing routinely. Many were afraid of judgment so they didn't perform. Other dancers started catching on and non-dancers started copying their daily routines. Many didn't know how to make the transition from just dancing to actually entertaining. At first people enjoyed the performances but due to the rapid growth, there were more complaints.
Luckily the crew's mindset was on reaching above ground before this all occurred. The money earned was invested into growing the crew. Buying uniforms & business cards helped separate them from others around this time. The crew would randomly hand out business cards without knowing whom exactly they were given to until people started to reach out. Social media also played a big role in their success.
WAFFLE has also had the opportunity to do work outside of New York City. They've traveled to Los Angeles, Atlanta, Paris, Argentina, London, and Turkey. People weren't exactly familiar with LiteFeet so they would label them as break-dancers and call them "Showtime Dancers," which is the popular catch phrase for subway performances. Most people had some knowledge of what LiteFeet was but for those who didn't, a brief explanation was given to them.
LiteFeet is an underground dance style that originated in Harlem in 2005 and ventured into all five boroughs of NYC. Its creativity began once it hit the Bronx. It has even expanded to countries such as Japan, Paris, Argentina, Russia, etc. The term means being light on your feet while dancing. Some of the basic moves of LiteFeet consists of dance trends blended together such as the "Chicken Noodle Soup," the "Harlem Shake," "Tone Wop," and the "Bad One." There are many more. You can also blend any type of dance style with LiteFeet as long as you use some of the basic moves and lock in. "Lockin' in" is the term used to describe the finishing move just as a period would end a sentence. What differentiates LiteFeet from any other dance style is the use of props such as sneakers and baseball caps. Using any type of sneakers doesn't work so Adidas Superstars are favored when doing shoe tricks. Many believe LiteFeet is the rebirth of hip-hop culture not only from dance, but also from the music aspect of it. It has a boom bap feel with an extra kick to it. The thumping beat box tunes is called LiteFeet Music, which mixes hip-hop, funk, electro beat & any other genres with a hip-hop structured sound.
WAFFLE Members Kid The Wiz, Chris Designs, & Lil Live serve as producers to help create the unique sound for the LiteFeet community. People don't realize that the culture is still growing. WAFFLE's ultimate goal is to expand the knowledge of LiteFeet and to be a positive influence to everyone around the world
Spanish museum returns 2 paintings looted by Nazis to Poland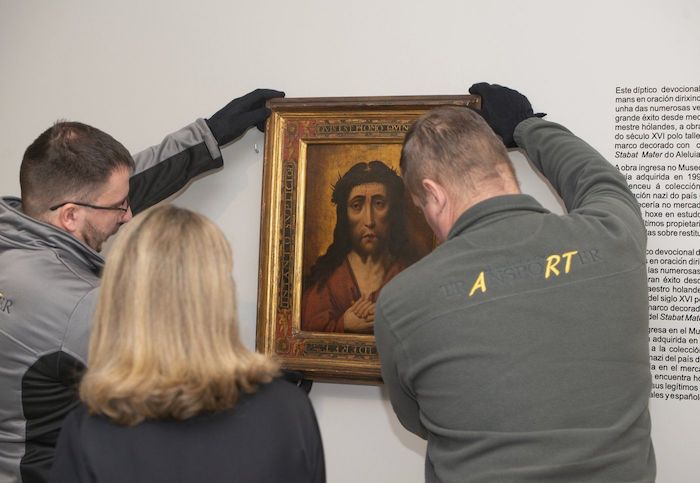 MADRID (AP) — A museum in northwest Spain returned two 15th-century paintings to Polish officials on Wednesday after it was determined that they had been looted by Nazi German forces during World War II.
The paintings "Mater Dolorosa" (Mother of Sorrows) and "Ecce Homo" were handed over to a delegation from Poland's culture ministry. According to Spain's Museum of Pontevedra, the works were originally believed to be by Dieric Bouts, a Flemish master born in the Dutch town of Haarlem, but now they are attributed to a member of his school or group.
The museum said that in 2020 Polish officials made it aware that the works had been looted by Nazi forces. The museum quickly decided to send them back to Poland, but the completion of official permits for the transfer had delayed it until now.
Nazi forces stole the works from the Czartoryski collection in Gołuchów when the city was occupied by the German military in WWII, Polish officials said. They appeared in Madrid in 1973 and had been in the Pontevedra museum since 1994 when they were acquired among over 300 works purchased from a Spanish private collector.
Poland saw much of its cultural patrimony destroyed or looted during the country's wartime occupation by Nazi Germany and the Soviet Union, and about 500,000 items remain missing.
The country has been making efforts to recover as much as possible. The Culture Ministry has a division for looted art that keeps a database of missing objects and scours foreign collections and auctions. When they locate a looted Polish painting, book or other object, they inform the law enforcement officials of that country.
___
AP writer Vanessa Gera in Warsaw contributed to this report.
Nominate an Alberta artist or arts collective for 2023 Distinguished Artist Award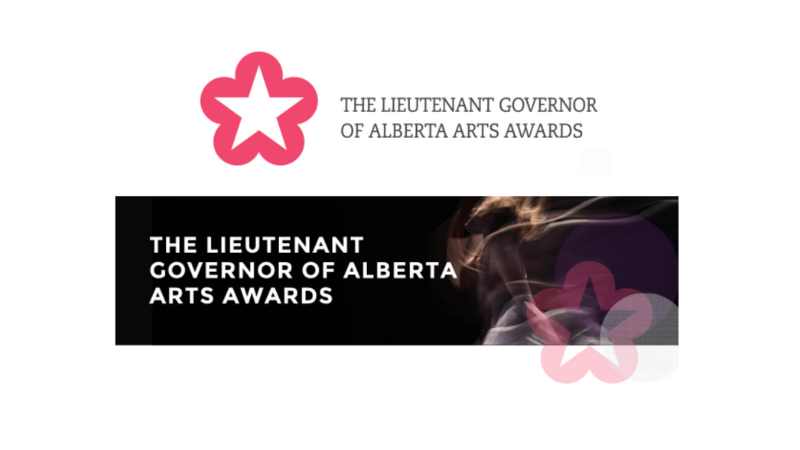 Since the program's launch in 2005, 23 Lieutenant Governor of Alberta Distinguished Artists have been awarded this title, along with a $30,000 prize, a two-week residency at the Banff Centre's Leighton Artist Studios, and a profile video on the artist. The awards were founded to highlight and celebrate Alberta's rich artistic talent – and we know there is so much to celebrate here!
The Lieutenant Governor of Alberta Distinguished Artists have impacted a wide range of arts disciplines provincially, nationally and internationally. Our Distinguished Artists include architect Douglas Cardinal – puppeteer Ronnie Burkett – visual artists Jane Ash Poitras, Alex Janvier, Peter von Tiesenhausen – sculptor Katie Ohe – composer John Estacio – dance choreographer Vicki Adams Willis – sopranist Frances Ginzer – authors Aritha van Herk, Rudy Wiebe – poet Alice Major, and theatre collectives One Yellow Rabbit and Old Trout Puppet Workshop – plus others! Check out our profiles of Alberta's Distinguished Artists at artsawards.ca
The Lieutenant Governor of Alberta Distinguished Artist Award is Alberta's most prestigious recognition of outstanding achievement in the arts. This award recognizes:
The highest degree of artistic excellence.
Career achievement; and/or significant body of work; and/or breakthrough contribution, including pushing the boundaries of the art from.
Significant impact on the arts in Alberta.
Help us celebrate Alberta's artists by nominating one or more artists for the 2023 Distinguished Artist Award. If you have nominated someone in the past who has not yet been recognized we welcome your updated re-submission.
This award has lifted our artistic spirit and propelled our work through the affirmation of our peers and our audience, and it has humbled us to be counted among such amazing talent – in this way we are driven to work harder and to reach further, to push the limits of art in Alberta.