Barenaked Ladies musician awarded $60,000 in legal battle over painting
TORONTO — A Toronto gallery must now pay tens of thousands of dollars to a Canadian musician who alleged he was sold a fake painting purported to be by the renowned Indigenous artist Norval Morrisseau.
Ontario's top court says the trial judge made several errors in dismissing the legal action by Kevin Hearn, a member of the Barenaked Ladies, against the Maslak-McLeod Gallery.
Hearn purchased the painting, titled "Spirit Energy of Mother Earth," in 2005 after receiving assurances that it was authentic and being promised a valid provenance statement attesting to that fact.
Court documents say Hearn launched his legal battle after an official at the Art Gallery of Ontario told him the painting was likely a fake, and the gallery's now-deceased owner refused to investigate the allegation or issue a refund.
At trial, an expert testified that while the painting drew on Morrisseau's "visual vocabulary" it did not fit in with his other works from that time and she believed it to be a forgery.
In a ruling released today, the court of appeal says the trial judge erred in rejecting the expert's testimony based on his own research, which was not entered as evidence.
It says the judge also misapprehending the evidence regarding the agreement between Hearn and the gallery, particularly in relation to the issuance of a valid provenance statement for the painting.
The appeal court says the gallery must pay Hearn $50,000 plus interest for breach of contract and breach of the Sale of Goods Act, as well as $10,000 in punitive damages. If Hearn receives the money, he must return the painting to the gallery, the ruling says.
The Canadian Press
Spanish museum returns 2 paintings looted by Nazis to Poland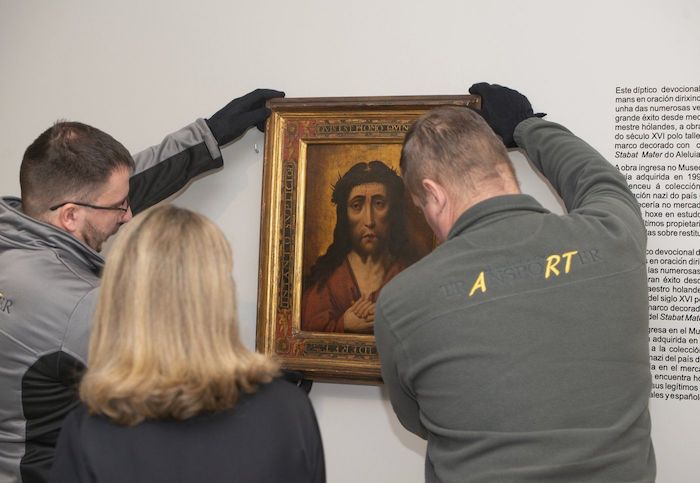 MADRID (AP) — A museum in northwest Spain returned two 15th-century paintings to Polish officials on Wednesday after it was determined that they had been looted by Nazi German forces during World War II.
The paintings "Mater Dolorosa" (Mother of Sorrows) and "Ecce Homo" were handed over to a delegation from Poland's culture ministry. According to Spain's Museum of Pontevedra, the works were originally believed to be by Dieric Bouts, a Flemish master born in the Dutch town of Haarlem, but now they are attributed to a member of his school or group.
The museum said that in 2020 Polish officials made it aware that the works had been looted by Nazi forces. The museum quickly decided to send them back to Poland, but the completion of official permits for the transfer had delayed it until now.
Nazi forces stole the works from the Czartoryski collection in Gołuchów when the city was occupied by the German military in WWII, Polish officials said. They appeared in Madrid in 1973 and had been in the Pontevedra museum since 1994 when they were acquired among over 300 works purchased from a Spanish private collector.
Poland saw much of its cultural patrimony destroyed or looted during the country's wartime occupation by Nazi Germany and the Soviet Union, and about 500,000 items remain missing.
The country has been making efforts to recover as much as possible. The Culture Ministry has a division for looted art that keeps a database of missing objects and scours foreign collections and auctions. When they locate a looted Polish painting, book or other object, they inform the law enforcement officials of that country.
___
AP writer Vanessa Gera in Warsaw contributed to this report.
Nominate an Alberta artist or arts collective for 2023 Distinguished Artist Award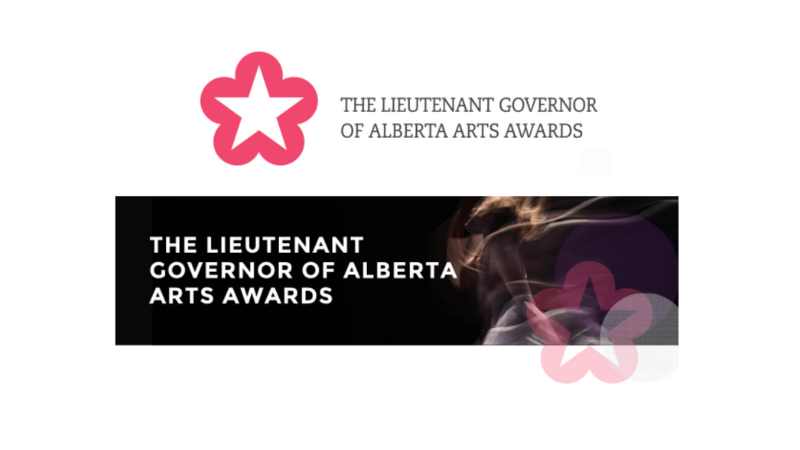 Since the program's launch in 2005, 23 Lieutenant Governor of Alberta Distinguished Artists have been awarded this title, along with a $30,000 prize, a two-week residency at the Banff Centre's Leighton Artist Studios, and a profile video on the artist. The awards were founded to highlight and celebrate Alberta's rich artistic talent – and we know there is so much to celebrate here!
The Lieutenant Governor of Alberta Distinguished Artists have impacted a wide range of arts disciplines provincially, nationally and internationally. Our Distinguished Artists include architect Douglas Cardinal – puppeteer Ronnie Burkett – visual artists Jane Ash Poitras, Alex Janvier, Peter von Tiesenhausen – sculptor Katie Ohe – composer John Estacio – dance choreographer Vicki Adams Willis – sopranist Frances Ginzer – authors Aritha van Herk, Rudy Wiebe – poet Alice Major, and theatre collectives One Yellow Rabbit and Old Trout Puppet Workshop – plus others! Check out our profiles of Alberta's Distinguished Artists at artsawards.ca
The Lieutenant Governor of Alberta Distinguished Artist Award is Alberta's most prestigious recognition of outstanding achievement in the arts. This award recognizes:
The highest degree of artistic excellence.
Career achievement; and/or significant body of work; and/or breakthrough contribution, including pushing the boundaries of the art from.
Significant impact on the arts in Alberta.
Help us celebrate Alberta's artists by nominating one or more artists for the 2023 Distinguished Artist Award. If you have nominated someone in the past who has not yet been recognized we welcome your updated re-submission.
This award has lifted our artistic spirit and propelled our work through the affirmation of our peers and our audience, and it has humbled us to be counted among such amazing talent – in this way we are driven to work harder and to reach further, to push the limits of art in Alberta.