Band cancelling tour dates in Red Deer and two other communities after supporting protests in BC
Small Town Artillery is springing into the national spotlight, but not for it's "horn-powered riff wagon riding" sound.  Back in mid February the band offered a contest on it's Facebook page, giving away 50 tickets for an upcoming show to "Indigenous Land Defenders & Allies".  That post caught the attention of people in communities the band had booked on it's upcoming national tour.   This has lead to a huge online backlash against the band by people concerned the band opposes the oil and gas industry and by extension people who work in these industries.  So far three dates have been cancelled including their show at The Vat in Red Deer.
In the ensuing days the band has responded to the backlash with a couple of well written and passionate posts attempting to further explain their stance.  The posts from the group's Facebook page respond to their first cancelled show in Kindersley, Saskatchewan.  The second is in response to two more cancelations including Cold Lake and Red Deer.  Here they are:
Posted March 4:
Tom here. I'd like to take a moment to address something.
This band has been an advocate for the move towards renewable energy & continues to try our best to put First Nations rights in front of our audiences. We have written songs about our discontent surrounding these issues. However, we hold no malice towards those working in the Energy sector, or their families – there is nothing more universal than providing for the ones you love, and supporting your family and community. These are the values we hold closest. The feeling of being good at something, using your skills to support yourself & those dear to you – that is something I understand deeply. If there were a movement against touring bands, the thing I have lashed my hopes & dreams & identity to, I would feel attacked no doubt.
We were booked to perform at the Norman Ritchie Community Centre in Kindersley, Saskatchewan as part of our upcoming tour. After seeing some of our videos, the NRCC reached out to me with concerns about our stance on the oil & gas industry, feeling it would harm attendance. They asked if we could keep the politics out of the show, and focus on the music. I was happy to oblige this. A few weeks ago, we decided to go ahead.
In the last 48 hours, we have received messages from some folks, expressing their discontent with the band & our message. I believe they feel that their very livelihood is under fire by some of the messages our band has. This snowballed into a groundswell of resistance to our show, and targeted the community group bringing us in as well. It got to the point where there were threats to cut off the gas to the building during our show, and "run us out of town". The Mayor of Kindersley stepped in and advised the venue to cancel the show. After discussing with the NRCC at length, we all decided it was in everyone's best interests to do just that. So we will no longer be playing in Kindersley on April 9th.
Our intention with our music is not to personally attack hard-working Canadians. It is to keep the conversation moving forward with an open mind. We burn fossil fuel, we participate in capitalism, we have great privilege to be able to do what we do.
Our aim is to work toward what we believe to be a better earth in the future, though it will take time. Our goal with this post is not to back down from these views, but to let you know that we tour with open hearts and it is only through conversation that we can make steps in this direction. I cannot claim to know the whole story, and my hope with this tour is to get to speak with & play for people with many different points of view & ways of life.
We are disappointed that we won't be coming to Kindersley to play this time around, and that we are letting down the fans in Kindersley who responded so positively. We'd also like to credit the NRCC for being diplomatic and reasonable in all of their dealings with us, and know this doesn't reflect the whole town.
We come with open arms, and we come to play.
Thank you
Tom & BAND.
Posted March 7:
Hello! We are posting to address the national media attention our band has garnered over the past few days. Due to the online actions of a few individuals, controversy over our national tour has led to 3 shows being cancelled: Kindersley (SK), Cold Lake and Red Deer (AB). It stems from differing opinions surrounding the move toward more renewable energy sources and our views on the matter, which have been skewed to say that we are against people who work in the oil and gas industry. We are not. As we've repeatedly stated, our band is about music & community first, though we do not shy away from conversations about such topics, especially with those of differing opinions. We are not on tour with a political agenda, we write songs about issues we care about.
The majority of the backlash stems from our decision to support the protests in BC. We did this because they were focused on Indigenous land rights, and challenging the system to take a different approach toward reconciliation.
In the last week, we have learned so much about people who work in the oil & gas industry and how they also feel threatened by the changes we are all struggling to understand. I called Rod Perkins, the Mayor of Kindersley, and we had a good talk. He opened my eyes to the challenges people in his jurisdiction are facing, and it brought home the point that there are so many nuances to every story, this one included.
We have spent our career listening to & trying to amplify voices that need it. We believe this is the duty of an artist, to recognize and address social issues. Art is a commentary on the world around you at any given time, with the information you have at hand. We will continue to hold our heads high and do our best to navigate this – music is meant to unite, not divide.
Respectfully,
Tom
STA
Update: Virtual concert raises more than $40K for Cancer Research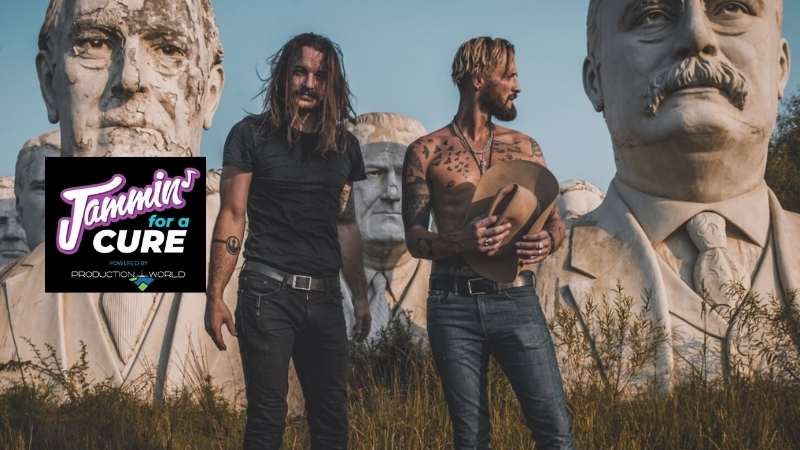 This weekend's Jammin' For a Cure concert raised more the $40,000 for Cancer Research, with funds raised being earmarked for the work of Dr. Michael Chu, a clinician scientist at the Cross Cancer Institute. His research is for a new treatment known as Chimeric antigen receptor (CAR) T-cell therapy.
The 18 hour live performance was a great event.  If you missed it, we have the links right here for you.
Friday:  Click here 
Saturday: Click here.
If you missed the show on the weekend, check it whenever you wish, and share it. The concert featured some really good performance from local, regional, national, and international artists.  A highlight for me was El Niven and the Alibi. After doing some crazy tours, one from Tijuana to La Paz, performing fully amplified street concerts, and another from Edmonton to New York, across to L.A. and back to Edmonton.  More than 400 shows over 3 years hones your skill, and this trio has a ton of skill.
Here's a video they recently released called Likker.   If you like the thoughts of a mash up between a 6'5″ Freddie Mercury, Frank Zappa, Commander Cody, and then you put an old worn telecaster in this volatile combination of a man's hands, and say to him, go out and do something magical, and maybe just a bit crazy, then El Niven should appeal to you. Click here to learn more about El Niven and the Alibi.
Original story from March 26, 2021
I think we can all agree that few of us have been touched more by cancer than any other disease. One of the organizations trying to make a difference is the Cure Cancer Foundation, founded by a group of volunteers with a desire to more directly fund research and treatment programs.
And, what better way to raise money than with live music. Let's face, it's been an awful year without clubs and bars open, and no concerts and festivals. So maybe take a break from Netflix this weekend and take some time and catch some amazing talent, many of whom you've listened to in your favourite venue over the years. Many have been very busy creating new work during this last year and I'm sure you'll hear some excellent new music throughout the weekend. In fact, here's something recent from Brett Kissell.
Jammin' For a Cure is a live concert event taking place over 18 hours, starting tonight at 6 PM when Alberta's own Brett Kissel kicks off a night of great music with artists that include Clayton Bellamy, Martin Kerr, and Jesse Roads.  (The full list of talent and the schedule is below).
Saturday, the music begins at noon with Confounded Dials.  Some excellent solo artists and bands will perform throughout the day, including Josh Sahunta, Dahlia and the Villains, Stephanie Harpe Experience, Maria Dunn, Stevon Kayla, and John Hewitt.
Alfie Zappacosta kicks of the evening slate of acts Saturday night at 6 PM followed by artists like Hailey Benedict, Bardic Form, Amy Metcalfe, Kesara Kimo and guest Evrlove, and runs right through to 11:40 PM with Canadian Coldwater Revival closing the show.
I have been invited to appear on this bill as well and I'm pretty pumped to strap on a guitar and perform on Saturday at 3:40 PM for a 20 minute set. Having lost my mom to ovarian cancer in 1994, I do what I can to help.
And a big shout out to Jon Beckett and his talented, experienced team at Edmonton's Production World for making all of this possible.
Remember these are free concerts.
Here's the link for Friday (tonight).
Here is the link for Saturday.
Friday Line up
6-6:40 PM Brett Kissel
7-7:40 PM FKB
7:40-8 PM Olivia Rose
8-8:40 PM Clayton Bellamy
8:40-9 PM Stevon and Kayla Artis
9-9:40 PM Martin Kerr
10-10:40 PM Jesse Roads
11-11:40 PM Guitarface
Saturday starting at noon
12-12:40 PM Confounded Dials
12:40-1 PM Tracy Lynn Byrne
1-1:40 PM Josh Sahunta
1:40-2 PM Brenda Dirk
2-2:40 PM Dahlia and the Villains
2:40-3 PM Kaylee Caura-Lee
3-3:40 PM Kane Incognito
3:40-4 PM Lloyd Lewis
4-4:40 PM Stephanie Harpe Experience
4:40-5 PM Maria Dunn
5-5:40 PM Stevon Kayla and the Heavenly Band
5:40-6 PM John Hewitt
6-6:40 PM Alfie Zappacosta
6:40-7 PM Hailey Benedict
7-7:40 PM Bardic Form
7:40-8 PM Amy Metcalfe
8-8:40 PM El Niven and the Alibi
8:40-9 PM Darrell Barr
9-9:40 PM Kesaro and Guest Artist Evrlove
9:40-10 PM Danny Floyd Cole
10-10:40 PM Jusjrdn and DJ Kwake
10:40-11 PM Mightberea
11-11:40 PM Canadian Coldwater Revival
The whole purpose is to raise money.  Here's the link to make a donation right now.
As well, there's a host of great silent auction items you can bid on, from autographed jerseys to signed guitars. Click here to get started.
About Cure Cancer Foundation
Cancer doesn't stop. No matter what's going on in the world, Cancer is always there, hurting those we love. Jammin' For A Cure will be raising money for Dr. Michael Chu, a clinician scientist at the Cross Cancer Institute, who is leading the charge with a new treatment known as Chimeric antigen receptor (CAR) T-cell therapy.
This therapy turbocharges the immune system to create killer immune cells that can wipe out cancers. This alters the patient's own cells to be a new "barcode reader" and find the hiding cancer cells. This treatment is predicted to make the most significant difference in blood cancers such as multiple myeloma, leukemia, and lymphoma patients, even those with multiply relapsed cancers.
We want to help fund great research like this to help Albertans, and people everywhere, receive the treatment they need. Your support will provide hope to people who would otherwise die of their cancer – despite all the best-known treatments. You are giving people a better chance of a cancer-free outcome and more time with their families, friends, and loved ones.
Todayville is very happy to support this event. Click here to read more stories on Todayville.
Alberta production Pipe Nation seeking to tap musical talent for soundtrack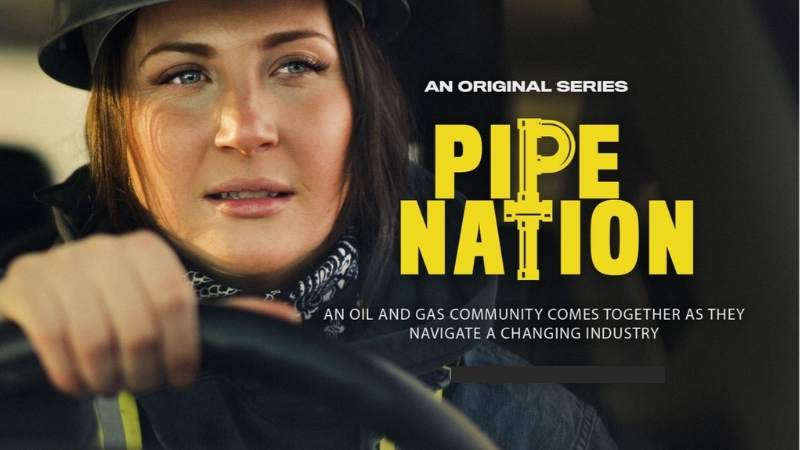 Here are the details.
January 13, 2021
Edmonton-AB, CANADA-​One of the largest independently funded tv-series in Canada, Pipe Nation, is seeking talented musicians to round out its soundtrack as the pilot episode nears completion.
The director, Raoul Bhatt, and executive producer, Dan Svedberg, are seeking submissions from Canadian and American artists to collaborate on the show's soundtrack.
The dramatic series is told through the experiences of a single mother working in the male-dominated, oil and energy industry. The pilot was filmed in August and September of 2020 in the picturesque mountains of Canada and the Edmonton area. 18 scenes and 180 takes were captured in Sundre, Alberta, which was transformed into the fictitious town of Hardwell. A great deal of effort has been put into this pilot including a $300,000 built for the show pipeline, a medical helicopter, and a long list of heavy equipment worth $180 million.
The scenes are now in editing, where the crucial process of pairing beautiful scenes with dramatic music is underway. Several genres of music including, rock, blues, country, electronic dance music, and classical will be used in the series. The show's soundtrack will be released on Apple Music, Amazon, Spotify and Google Play Music in the coming months. Director, Raoul Bhatt and his team have been in post-production for the last three months​. ​The pilot tv-series is expected to be complete by February 2021.
Musicians, labels, bands looking to collaborate or submit their work, please contact Executive Producer & Sound Designer, Daniel Svedberg, and Director, [email protected]
Read more on Todayville.