B.C. to hold public inquiry into money laundering
VICTORIA — The British Columbia government will hold a public inquiry into money laundering.
Premier John Horgan says money laundering has had numerous impacts on people in the province including a rise in opioid deaths and higher housing costs.
The government released two reports last week estimating $7.4 billion in illegal cash was laundered in the province in 2018.
One of the reports said $5 billion of that was siphoned into real estate, forcing the costs of homes up by at least five per cent.
Horgan says the reports made it clear the depth and magnitude of money laundering in B.C. was far worse than the government imagined.
Attorney General David Eby says B.C. Supreme Court Justice Austin Cullen has agreed to lead the inquiry and he'll have the power to compel testimony, seize records and obtain search warrants.
"Even with many red flags, the problem of money laundering is bigger than we thought and more entrenched than we hoped," Eby told a news conference on Wednesday.
He said money laundering is a "crisis" in the province's economy.
When the reports were released last week, Prime Minister Justin Trudeau said the information was "extremely alarming," adding that money laundering is hurting people by disrupting the housing market.
The Canadian Press
'Freedom Convoy' organizer Tamara Lich expected to have bail hearing today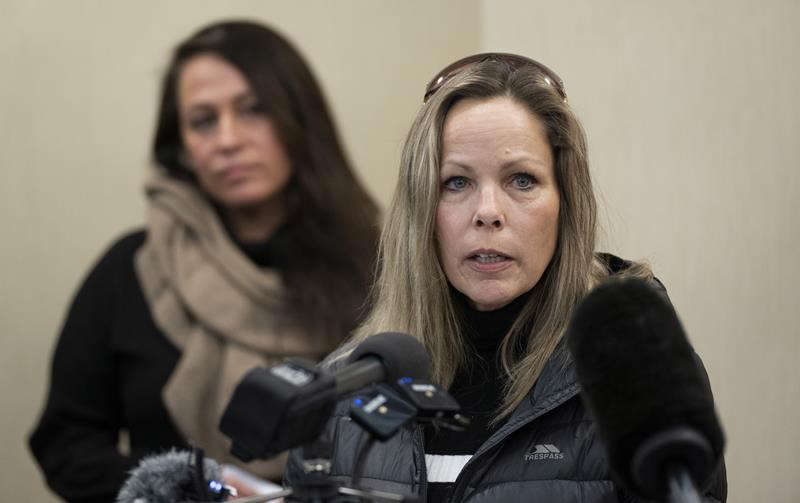 OTTAWA — Tamara Lich, an organizer of the "Freedom Convoy," is set to appear in an Ottawa court today for a bail hearing after being arrested last week for allegedly breaching one of her bail conditions.
She was arrested in Medicine Hat, Alta., where she lives, on a Canada-wide arrest warrant sought by the Ottawa police.
Police transported her to the capital and she briefly appeared before an Ottawa judge on Thursday before remaining in custody over the weekend.
Lich was a key figurehead of the massive protest that overtook the capital's downtown streets for more than three weeks in February.
She and fellow protest organizer Chris Barber are jointly accused of mischief, obstructing police, counselling others to commit mischief and intimidation.
She was released with a long list of conditions, including a ban from all social media and an order not to support anything related to the "Freedom Convoy."
Police have not said which condition she's accused of breaching.
This report by The Canadian Press was first published July 5, 2022.
—
This story was produced with the financial assistance of the Meta and Canadian Press News Fellowship.
The Canadian Press
Bank of Canada's rapid rate hikes likely to cause a recession, study finds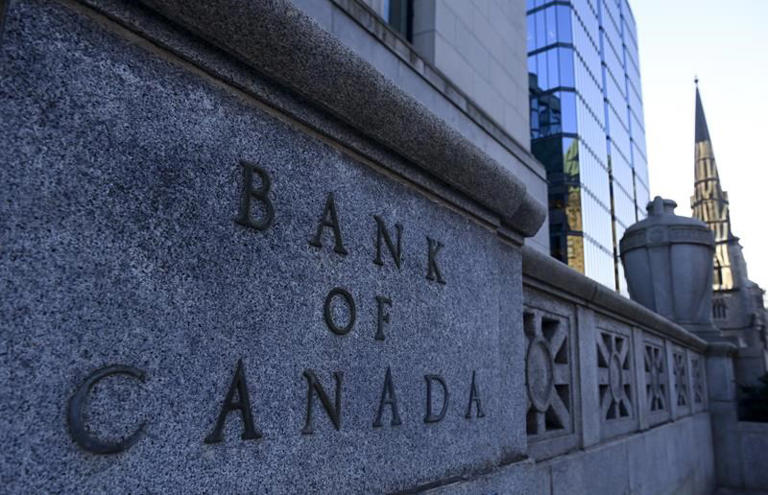 OTTAWA — The Bank of Canada's strategy of rapidly increasing its key interest rate in an effort to tackle skyrocketing inflation will likely trigger a recession, a new study from the Canadian Centre for Policy Alternatives (CCPA) says.
The research institute says if the central bank aims to bring inflation down from 7.7 per cent to its two per cent target by quickly raising rates, it could cause significant "collateral damage," including 850,000 job losses.
It adds that the central bank has had a zero per cent success rate with this approach, noting that a 5.7 per cent drop in the inflation rate has happened three times over the last 60 years, each time after big rate hikes and accompanied by a recession.
The CCPA says it's time for a new policy on inflation.
It says the Bank of Canada could potentially reduce the risk of sending the economy into a recession if it adjusts its target inflation rate to four per cent.
This study comes a day after the Bank of Canada released two quarterly surveys which revealed consumers and businesses expect inflation to stay high for several years.
This report by The Canadian Press was first published July 5, 2022.
The Canadian Press