B.C. to hold public inquiry into money laundering
VICTORIA — The British Columbia government will hold a public inquiry into money laundering.
Premier John Horgan says money laundering has had numerous impacts on people in the province including a rise in opioid deaths and higher housing costs.
The government released two reports last week estimating $7.4 billion in illegal cash was laundered in the province in 2018.
One of the reports said $5 billion of that was siphoned into real estate, forcing the costs of homes up by at least five per cent.
Horgan says the reports made it clear the depth and magnitude of money laundering in B.C. was far worse than the government imagined.
Attorney General David Eby says B.C. Supreme Court Justice Austin Cullen has agreed to lead the inquiry and he'll have the power to compel testimony, seize records and obtain search warrants.
"Even with many red flags, the problem of money laundering is bigger than we thought and more entrenched than we hoped," Eby told a news conference on Wednesday.
He said money laundering is a "crisis" in the province's economy.
When the reports were released last week, Prime Minister Justin Trudeau said the information was "extremely alarming," adding that money laundering is hurting people by disrupting the housing market.
The Canadian Press
Alberta production Pipe Nation seeking to tap musical talent for soundtrack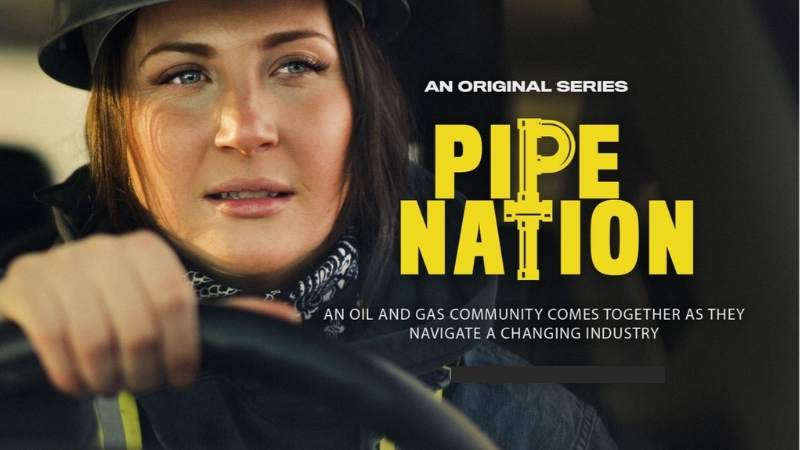 Here are the details.
January 13, 2021
Edmonton-AB, CANADA-​One of the largest independently funded tv-series in Canada, Pipe Nation, is seeking talented musicians to round out its soundtrack as the pilot episode nears completion.
The director, Raoul Bhatt, and executive producer, Dan Svedberg, are seeking submissions from Canadian and American artists to collaborate on the show's soundtrack.
The dramatic series is told through the experiences of a single mother working in the male-dominated, oil and energy industry. The pilot was filmed in August and September of 2020 in the picturesque mountains of Canada and the Edmonton area. 18 scenes and 180 takes were captured in Sundre, Alberta, which was transformed into the fictitious town of Hardwell. A great deal of effort has been put into this pilot including a $300,000 built for the show pipeline, a medical helicopter, and a long list of heavy equipment worth $180 million.
The scenes are now in editing, where the crucial process of pairing beautiful scenes with dramatic music is underway. Several genres of music including, rock, blues, country, electronic dance music, and classical will be used in the series. The show's soundtrack will be released on Apple Music, Amazon, Spotify and Google Play Music in the coming months. Director, Raoul Bhatt and his team have been in post-production for the last three months​. ​The pilot tv-series is expected to be complete by February 2021.
Musicians, labels, bands looking to collaborate or submit their work, please contact Executive Producer & Sound Designer, Daniel Svedberg, and Director, [email protected]
Read more on Todayville.
The Challenge Of A Diversified Economy
The Challenge Of A Diversified Economy:
Harrie Vredenburg   Professor U of C, Suncor Energy Chair
HARRIE VREDENBURG: "…Alberta and a diversified economy is always a question that comes up, and it's come up time and again throughout the history of Western Canada or the history of Alberta.  And the challenge is, of course, that our oil and gas or natural resources here in Alberta are the biggest thing that we have going here.
And so the commodity industries that we're involved in here do have ups and downs; they are cyclical.  And when things are on an up cycle, everything gets sucked over to the commodities industry, and that's where the wages are highest, that's where the returns are the best, and everything goes there, and it's hard to keep anything else going.
And governments over the years have said, oh, we have to diversify, we have to diversify, and attempts to diversify always fall on the rocks when we get an upswing in the commodities economy, so it's a challenge.
But having said that, it is important to now not only diversify, but to transition the Alberta economy and the Western Canadian economy to a lower carbon economy…"
Producer's note: What a beautiful shot around 30 seconds into that video of the oil derricks with the orange sunset. It's such a beautiful sight to see industry. At work, no people, just these solid No people just oil derricks and solidarity pumping away like one of those little toy cranes that you have on your desk that dips its beak in there in your glass of water is just such a beautiful thing to see.
See more stories from WeMaple.