B.C. parent launches class-action lawsuit against makers of Fortnite video game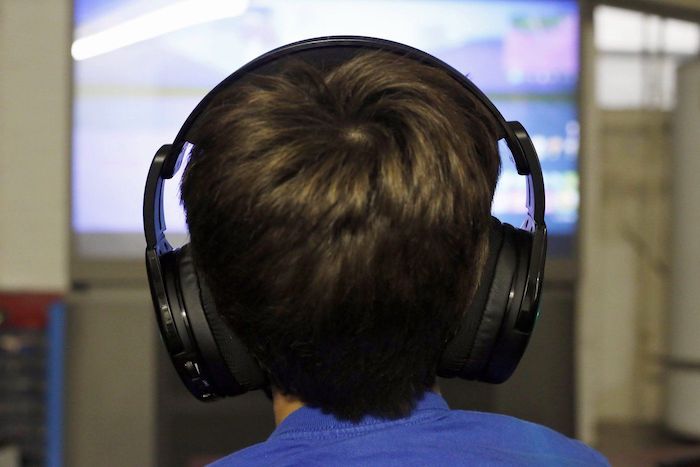 A child plays the video game "Fortnite" in Chicago, Saturday, Oct.6, 2018. A Vancouver parent has launched a proposed class-action lawsuit against the makers of Fortnite, saying the popular video game is designed to be "as addictive as possible" for children. THE CANADIAN PRESS/AP/Martha Irvine
By Chuck Chiang in Vancouver
A Vancouver parent has launched a proposed class-action lawsuit against the makers of Fortnite, saying the popular video game is designed to be "as addictive as possible" for children.
In the lawsuit filed in B.C. Supreme Court on Friday, the plaintiff identified only as A.B. says her son downloaded Fortnite in 2018 and "developed an adverse dependence on the game."
The statement of claim says the game incorporates a number of intentional design choices such as offering rewards for completing challenges and making frequent updates, which encourages players to return repeatedly.
Fortnite creator Epic Games says in a written response released Monday that it will fight the "inflammatory allegations."
The plaintiff statement says Epic Games enriches itself by making content and customization options purchasable via an in-game currency, which are purchased with real cash.
The class-action lawsuit would still need approval from a judge and none of the allegations have been proven in court.
The plaintiff is seeking damages alleging the game breaches the B.C. Business Practices and Consumer Protection Act, as well as for "unjust enrichment" and medical expenses for psychological or physical injuries, among other claims.
"Video games have been around for decades, but Fortnite is unique in that the science and psychology of addiction and cognitive development are at the core of the game's design," the court statement says.
It describes the game as "predatory and exploitative," given its popularity among minors.
Epic Games says the company has had "cabined accounts" in place since 2022, which allow for parents to track their children's playtime and limit purchases.
Other measures such as a daily spending limit for players under 13 and instant purchase cancellations are also in place, the company says.
"These claims do not reflect how Fortnite operates and ignore all the ways parents can control their child's experience through Epic's parental controls," the statement says.
In the lawsuit, A.B. says her son began playing Fortnite: Battle Royale on a Sony PlayStation 4 game console when he was nine years old. The boy, she said, soon began buying various Fortnite products while adding the game to different platforms at home, including on a mobile phone and a computer.
Since that time, A.B. says Epic Games "received payment for numerous charges" made to her credit card without her authorization. The statement says A.B.'s son spent "thousands of dollars" on in-game purchases.
"If Epic Games had warned A.B. that playing Fortnite could lead to psychological harm and financial expense, A.B. would not have allowed (her son) to download Fortnite," the statement says.
The lawsuit, if approved by the court, would cover three classes of plaintiffs: an "Addiction Class" of people who suffered after developing a dependence on Fortnite, a "Minor Purchaser Class" that includes gamers who made purchases in the game while under the age of majority, and an "Accidental Purchaser Class" of users who mistakenly bought items due to the game's design.
The lawsuit would cover all persons affected by Fortnite in Canada except Quebec, where Epic lost its attempt last month to appeal a court decision there to authorize a similar class-action suit.
In the Quebec class-action appeal attempt, Epic lawyers argued the claims that children were becoming addicted to Fortnite were "based purely on speculation," and no scientific consensus exists on cyberaddiction.
Epic Games also said in the Quebec case that it was not given a chance to argue against the claim that minors who bought Fortnite's in-game currency were taken advantage of.
Quebec Appeal Court Justice Guy Cournoyer said in his decision that Epic did not demonstrate any significant error on the lower court judge's decision to authorize the class-action lawsuit in that case.
Epic said in documents made public in a separate legal battle with Apple in the United States that Fortnite made more than US$9 billion combined in 2018 and 2019.
The legal claim in Quebec against the video game maker still needs to be argued in court.
This report by The Canadian Press was first published March 20, 2023.
B.C.'s local politicians push for expanding drug prohibitions where children gather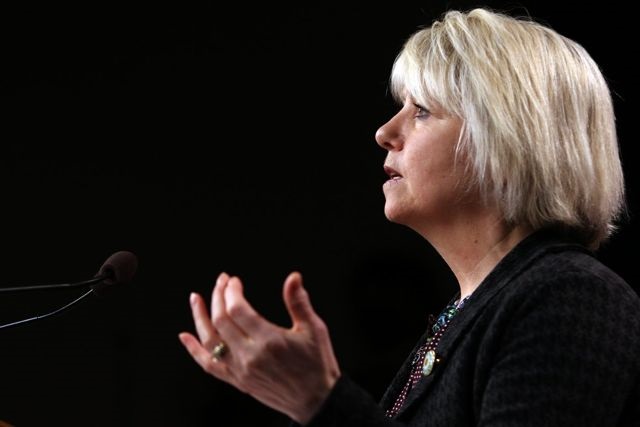 Provincial Health Officer Dr. Bonnie Henry speaks at the legislature in Victoria, B.C., on Thursday, March 10, 2022. Provincial Health Officer Dr. Bonnie Henry will be discussing drug decriminalization and public drug use in the opening session of the annual Union of British Columbia Municipalities convention in Vancouver. THE CANADIAN PRESS/Chad Hipolito
Vancouver
Local politicians from across British Columbia will vote this week on resolutions involving drug decriminalization, including expanding prohibitions on possession and use to parks, bus stops, sports fields and other places children gather.
Another resolution facing a vote at the annual Union of B.C. Municipalities convention in Vancouver asks the province to better fund mental health and addiction treatment, recovery services, overdose prevention and access to safe supply and drug testing
The resolution says there's currently inadequate money to ensure the safety of people who use illicit drugs.
Both resolutions will go to a vote on Wednesday, with the funding proposal already endorsed by the group's resolutions committee, which hasn't taken a position on expanding prohibition zones.
The moves come after the federal government approved changes of a pilot project launched in B.C. earlier this year that decriminalizes possession of small amounts of illicit drugs.
The changes that came into force today prohibit possession within 15 metres of a park or child-focused space.
The five-day Union of B.C. Municipalities convention launched Monday with an opening session that included provincial health officer Dr. Bonnie Henry discussing drug decriminalization and public drug use.
The proposed UBCM resolution on the issue urges the province to introduce Fall 2023 legislation to further regulate the "possession and use" of illicit drugs where children gather.
"(Concerns) have been raised by local governments since the pilot project began in January 2023 on the public use of illicit drugs in child focused spaces such as parks and playgrounds," the resolution says.
Intoxication in all public places remains illegal.
More than 2,000 people are registered to attend the annual gathering of elected municipal leaders that concludes Friday with a speech by Premier David Eby.
UBCM president Jen Ford says the convention comes as communities tackle wildfires, housing woes, mental health and addictions, with some facing multiple emergencies.
She says municipal leaders are looking to the province to ease bureaucracy to access funds to make their communities safer from wildfires.
This report by The Canadian Press was first published Sept. 18, 2023.
Change to B.C. drug decriminalization policy prohibits use near playgrounds, parks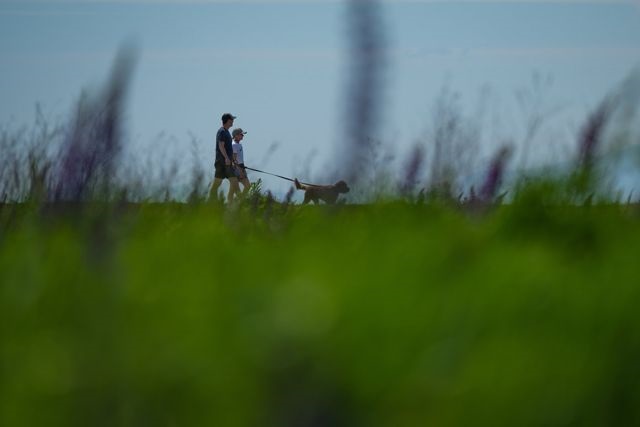 People are framed by wildflowers while walking a dog on a pathway at Garry Point Park, in Richmond, B.C., on Thursday, May 18, 2023. The B.C. government says its drug decriminalization policy has been amended to stop people from using illegal substances near playgrounds and parks.THE CANADIAN PRESS/Darryl Dyck
Vancouver
The British Columbia government says its drug decriminalization policy has been amended to stop people from using illegal substances near playgrounds and parks.
The Ministry of Mental Health and Addictions says in a statement that the federal government approved the changes to its drug decriminalization policy.
The federal government gave the province an exemption from the law in May last year to allow for the removal of criminal penalties for people caught with a small amount of illicit drugs for personal use.
The new changes mean illegal drug possession within 15 metres of playgrounds, waterparks and skate parks will be prohibited as of Sept. 18, although possession was already prohibited on school grounds and in child-care facilities.
The provincial government says the amendments mean police can again enforce federal drug laws if people are found with illegal drugs near "child-focused spaces."
Victoria Mayor Marianne Alto says in the statement that while decriminalization is one part of the response to the toxic drug crisis, it's important to take steps that specifically protect children.
Vancouver Mayor Ken Sim says the city had asked the provincial government to get Health Canada to make the change.
"This is a positive step forward in helping to find balance for our communities, including families, seniors, children, and our most vulnerable residents," he said in a statement issued Thursday.
This report by The Canadian Press was first published Sept. 14, 2023.