As data pours in from around the word, it's clear Omicron is ending the pandemic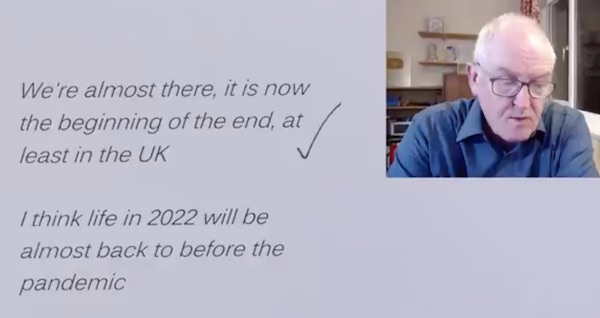 That light at the end of the tunnel is getting brighter and brighter.
In the United Kingdom where the Omicron wave is about 2 to 3 weeks ahead of North America, the Chair in Infection and Global Health at the University of Liverpool says the UK is entering "a new Covid-era", which he says is "the beginning of the end". The Chair in Infection and Global Health goes on to say "life in 2022 will be almost back to before the pandemic".
This informative graph which he explains in depth in the video, John Campbell shows how as the cases of Omicron are at least 300% higher than at the peak of the pandemic, other metrics including hospitalizations, deaths, and patients ventilated are FAR lower than the peak.
As John Campbell shows us in this video presentation, there is a lot of reason to be optimistic about the very near future! As always Campbell includes links to the sources of his data as well as the names and positions of those he is quoting. This is included below the video.
https://ourworldindata.org/covid-metr…
Marco Cavaleri, EMA head of biological health threats and vaccines strategy https://www.ema.europa.eu/en/events/e… https://www.ema.europa.eu/en/events/e…
Boosters, can be done once, or maybe twice, but it's not something that we can think should be repeated constantly. We need to think about how we can transition from the current pandemic setting to a more endemic setting. With omicron there will be a lot of natural immunity taking place on top of vaccination, We will be fastly moving to a scenario which is close to endemicity
Fourth dose for all Data has not yet been generated to support this approach. Repeated vaccinations in a short time frame will not represent a sustainable long term strategy
Endemic Covid, very soon https://www.bbc.co.uk/news/health-599… Omicron, endemic Consistent and predictable, not boom and bust Common colds, influenza, HIV, measles, malaria, tuberculosis
A new Covid-era Prof Julian Hiscox, Chair in Infection and Global Health, University of Liverpool UK, New and Emerging Respiratory Virus Threats Advisory Group
We're almost there, it is now the beginning of the end, at least in the UK. I think life in 2022 will be almost back to before the pandemic. Should a new variant or old variant come along, for most of us, like any other common cold coronavirus, we'll get the sniffles and a bit of a headache and then we're OK
If you're willing to tolerate zero deaths from Covid, then we're facing a whole raft of restrictions and it's not game over in a bad flu season, 200-300 die a day over winter and nobody wears a mask or socially distances, that's perhaps a right line to draw in the sand
Dr Elisabetta Groppelli, virologist, St George's, University of London
I am very optimistic We'll soon be in a situation where the virus is circulating, we will take care of people at risk, but for anybody else we accept they will catch it – and your average person will be fine We need to accept the fact that our flu season is also going to be a coronavirus season, and that is going to be a challenge for us However, it is still uncertain how bad winters will be as the people who die from flu and Covid tend to be the same (You can't die twice)
Prof Azra Ghani, epidemiologist, Imperial College London
Covid will still be around, but that we no longer need to restrict our lives. It seems like it's taken a long time, but only a year ago we started vaccinating and we're already an awful lot freer because of that. A new variant that can outcompete Omicron and be more pathogenic.
Prof Eleanor Riley, immunologist, University of Edinburgh
When Omicron has finished and moved through, immunity in the UK will be high, at least for a while.
FOIA Doc Shows BioNTech Founders Postdated Start of C19 Vax Project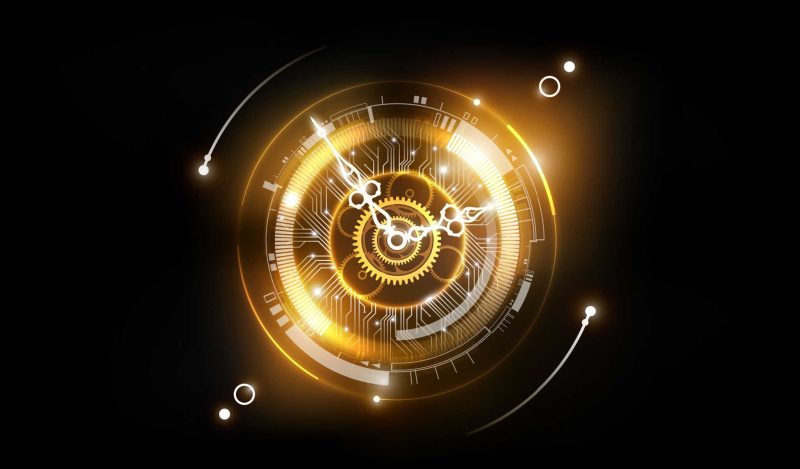 BY
ROBERT KOGON
As noted in my last article on BioNTech's "brazen" avoidance of safety testing of its Covid-19 vaccine, BioNTech founders Ugur Sahin and Özlem Türeci claim in their book The Vaccine that the company's Covid-19 vaccine project got underway on January 27, 2020. But documentary evidence released in response to a FOIA request (and included in the so-called "Pfizer documents") shows that this is not true and that the company had in fact already begun preclinical, i.e. animal, testing nearly two weeks earlier, on January 14.
BioNTech R&D STUDY REPORT No. R-20-0072 is available here. The report is also referenced and discussed in an FDA submission on the preclinical study program that is available here. The below screenshot shows the study dates from p. 8 of the report.
In the book, Sahin claims furthermore that he only even became interested in the outbreak in Wuhan on January 24, after reading an article in the German weekly Der Spiegel (p. 4) and/or a submission to The Lancet (p. 6). But look again at the study dates above. BioNTech had already completed the first preclinical study for its Covid-19 vaccine the day before!
January 24, 2020 was a Friday. On Sahin's account, he took the decision to launch his Covid-19 vaccine project over the weekend and unveiled his plans to his collaborators at BioNTech's headquarters in Mainz, Germany on the following Monday: January 27 (ch. 2 passim and p. 42; see screencap below).
Sahin claims (p. 33) that it was at this January 27 meeting that he asked BioNTech's animal testing team to prepare the preclinical program that was in fact already underway!
It should be noted that January 14, 2020, the start-date of the first preclinical study, was just two weeks after the first report of Covid-19 cases in Wuhan and just a day after the release of the full SARS-CoV-2 genome (drafts had been released previously).
BioNTech's first preclinical study was evidently prepared before publication of the genome and in anticipation of it. As explained in the summary of the study (p. 6), its purpose was to test BioNTech mRNA formulated in lipid nanoparticles produced by the Canadian firm Acuitas. But the mRNA was here encoding a proxy antigen (luciferase), not the spike protein of SARS-CoV-2 that would later serve as the target antigen.
The study looked at both biodistribution and immune system activation. As the FDA submission on the preclinical program puts it, "Platform properties that support BNT162b2 were initially demonstrated with non-SARS-CoV-2 antigens" (2.4 NONCLINICAL OVERVIEW, p. 7).
In The Vaccine, which was written with the journalist Joe Miller, Sahin and Türeci talk about the need to obtain the Acuitas lipids, which, they say, were more suitable for intramuscular injection than BioNTech's own in-house lipids. But, again, they postdate the matter. Thus, on p. 52, we read: "The missing piece was still Acuitas, who had not yet consented to the use of their lipids. Then, on the morning of Monday 3 February, [Acuitas CEO] Tom Madden offered his help." But BioNTech was already running tests using the Acuitas lipids three weeks earlier!
Furthermore, BioNTech was not able to formulate its mRNA into the lipids itself, but depended on the Austrian company Polymun to do this for it. As noted in The Vaccine (p.51), Polymun's facilities are an 8-hour drive from BioNTech's headquarters in Mainz. In the book, Sahin and Türeci describe the first batch of mRNA for the vaccine tests proper being packed up and driven by car to Polymun outside Vienna: "A couple of days later, a small Styrofoam box containing frozen vials full of vaccine would be driven back over the border to BioNTech" (pp. 116-117).
But presumably this same back-and-forth had to have occurred with the mRNA encoding the luciferase. This means that as a practical matter "Project Lightspeed" must have gotten underway even earlier: at least several days before the January 14 start date of the study.
Why did Sahin and Türeci postdate the launch of their Covid-19 vaccine project in their book? Well, undoubtedly because the actual start date – and we do not know when exactly the actual start date was – would have seemed far too soon. Based on the above considerations, it must have been at the latest just days after the first December 31, 2019 report of Covid-19 cases in Wuhan.
Preston Manning picked to chair review of Alberta's COVID response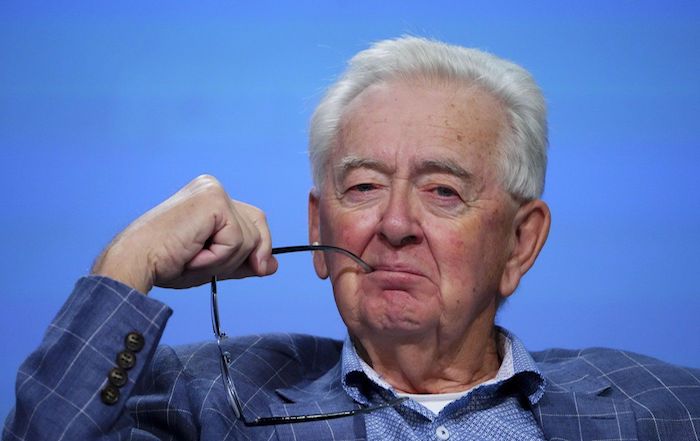 Premier Danielle Smith has struck a committee to investigate how the Alberta government responded to the COVID-19 pandemic and has appointed former Reform Party leader Preston Manning to chair it.
Smith, in a statement, says Manning and the panel will take feedback virtually from experts and the public, then issue a final report and recommendations by Nov. 15.
Manning is to pick the other panel members subject to approval by Smith.
The budget is $2 million, and Manning is to be paid $253,000.
Manning and Smith have been critical of government-imposed health restrictions such as masking, gathering rules and vaccine mandates during the pandemic.
Smith has questioned the efficacy of the methods and their long-term effects on household incomes, the economy and mental health.
She has criticized both Dr. Deena Hinshaw, the former chief medical officer of health, and the Alberta Health Services board for failing to provide good advice and help prepare for the pandemic, which she says forced the government to impose health restrictions and vaccine mandates.
Smith replaced Hinshaw and the board shortly after taking office in October.
The premier said Alberta needs to be ready for future health emergencies.
"There are valuable lessons we learned from the Alberta government's response to the COVID-19 public health emergency," Smith said in the statement Thursday.
"It's important that we apply those lessons to strengthen our management of future public health crises, and the panel's recommendations will be key in doing so."
This report by The Canadian Press was first published Jan. 19, 2022.