Another 171 overdose deaths in B.C. for September from toxic drug supply: coroner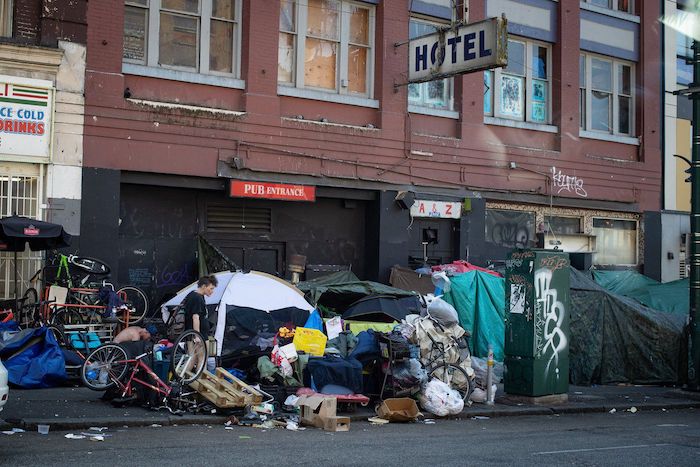 Victoria – Nearly six people a day are dying of overdoses in British Columbia, a toll the corner says puts the province on track to surpass 2,000 drug deaths for another year.
The service says 171 people died of toxic drugs in September, bringing the total for the year to 1,644, the largest number ever recorded for the first nine months of a calendar year.
A statement from Chief Coroner Lisa Lapointe says illicit drug toxicity is the leading cause of unnatural death in B.C. and second only to cancers for years of life lost.
Lapointe notes that recommendations made by a provincial committee on health last week echoed those of a recent death-review panel, emphasizing the need for a framework on treatment and recovery services.
The figure is released as Carolyn Bennett, the federal minister of mental health and addictions, announced $5 million for chronic pain resources Canada-wide, saying many of those who died from overdoses in B.C. had previously asked for help for their pain.
Lapointe says illicit drugs are killing both those who use occasionally and those who are substance-dependent.
"Individuals who have been abstinent for a period of time or those who normally use stimulants are at increased risk. Their opioid tolerance is low and the prevalence of fentanyl in the illicit supply is high."
About two-thirds of those who have died in 2022 were between the ages of 30 and 59, and 79 per cent of them were male.
The coroner says at least 10,505 British Columbians have died since the public-health emergency into overdose deaths was declared in April 2016.
This report by The Canadian Press was first published Nov. 7, 2022.
British health researcher says authorities in Canada, US, and UK are doing nothing about thousands of excess deaths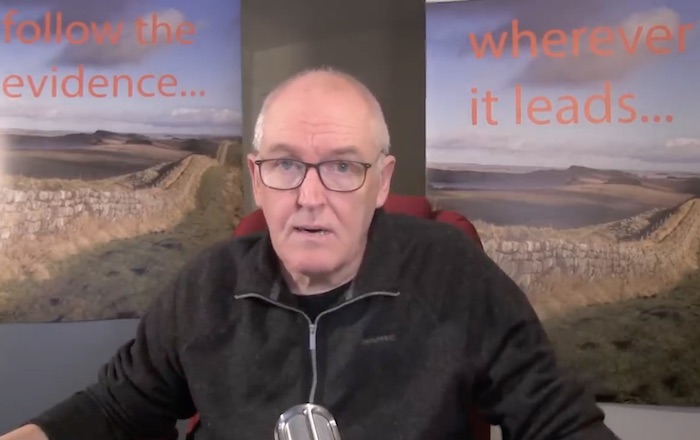 About six months ago, the Province of Alberta's annual cause of deaths statistics briefly made headlines around the world. For the first time "unknown causes of mortality" was the leading cause of death in the province. Just a few years earlier, "unknown causes" wasn't even on the top ten list.
Province of Alberta Cause of Death Statistics 2021
An Alberta taxpayer might expect the province to call an inquiry into this shocking development to see if there's not some way to protect the lives of thousands of Albertans. So far this has not happened.
Now similar shocking statistics are starting to emerge nationally and around the world. British health researcher John Campbell has looked at the data coming from Canada, Britain, the US and Australia among other nations. He's noticed a very significant and distressing increase in "excess deaths". The number of excess deaths is quickly adding up to the hundreds of thousands. Of course some of these deaths can be attributed to COVID-19, but the vast majority are not.
In this video, Dr. Campbell reveals the data he's found and offers some pointed criticism to our political leaders. Canada is singled out as "quite pathetic" for not even sharing cause death statistics after August of 2022. Campbell says "I think we're in somewhat of an international emergency not being responded to as I would like by our governments in any way, shape, or form. In fact they seem to be ignoring it. As indeed do most of the mainstream media."
"This demands an explanation. And we're not getting one."
From Dr. John Campbell – British health researcher / instructor
Excess deaths in 30 countries
Dr. Campbell's presentation notes including links to information sources
US, Weekly Cumulative All-Cause Excess Deaths
https://www.usmortality.com/deaths/ex…
Excess deaths 2022 (Up to December 1st) 242,224
https://www150.statcan.gc.ca/n1/pub/7…
https://www23.statcan.gc.ca/imdb/p2SV…
Australian Bureau of Statistics
Provisional Mortality Statistics
Reference period, Jan – Sep 2022
144,650 deaths that occurred by 30 September 19,986 (16.0%) more than the historical average.
Deaths attributed to covid, 8,160
October covid deaths, 232
Australia, September 2022 13,675 deaths (doctor certified) 1,814 were coroner referred.
UK, ONS https://www.ons.gov.uk/peoplepopulati…
UK Prevalence
2.61% in England (1 in 40 people)
3.94% in Wales (1 in 25 people)
4.22% in Northern Ireland (1 in 25 people)
3.26% in Scotland (1 in 30 people)
Deaths and excess deaths
(W/E week 13th January 2023)
A total of 19,916 deaths were registered in the UK
20.4% above the five-year average.
Covid UK deaths
1,059 deaths involving COVID-19 registered (up 842 on the week)
Deaths involving COVID-19 accounted for 5.3% of all deaths UK,
Office for Health Improvement https://www.gov.uk/government/statist…
Excess deaths in all age groups, (0 to 24 years) UK,
Institute and Faculty of Actuaries https://actuaries.org.uk/news-and-med…
Mortality rates in 2022 compare to 2019 at different ages 2022,
mortality, 7.8% higher for ages 20-44
In the UK, the second half of 2022
26,300 excess deaths, compared to 4,700 in the first half of 2022 Europe,
EuroMOMO,
Bulletin week 2 2023 https://www.euromomo.eu
Pooled EuroMOMO, all-cause mortalit
Elevated level of excess mortality, overall and in all age groups.
Data from 25 European countries or subnational regions
Average levels from pre 2020 https://www.health.govt.nz/nz-health-… https://www.stats.govt.nz/topics/birt…
Year ended September 2021,
total of 34,578 deaths Year ended September 2022, total of 38,052 deaths
Alberta budget set for Feb. 28, with focus on funding for health, school growth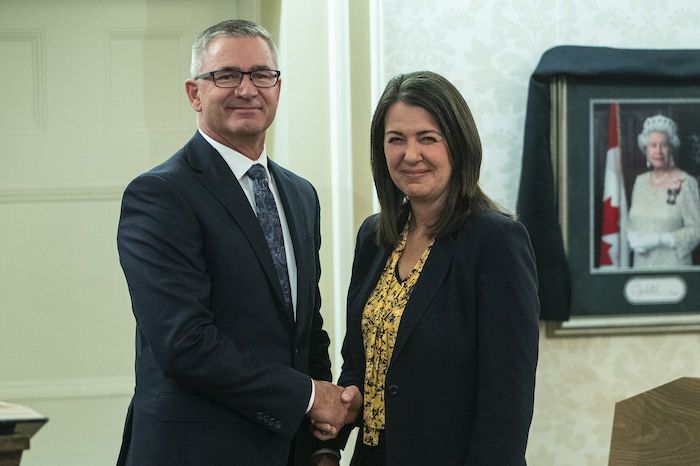 By Dean Bennett in Edmonton, Alberta, Canada
Alberta Finance Minister Travis Toews says the United Conservative Party government's 2023 budget will be delivered on Feb. 28, the first day of the spring legislature sitting.
Toews said Friday it will focus on investing in health care and school enrolment growth.
It's expected to be the final budget before voters go to the polls for a scheduled May 29 general election.
Alberta's fortunes, powered mainly by energy revenues and further diversification of its economy, have been on the upswing since the global economy began rebounding from the COVID-19 pandemic.
Last fall, Toews announced the current budget year, which finishes at the end of March, is expected to record a $12.3-billion surplus.
That surplus comes even with $2.8 billion being set aside over the next three years to cover inflation-fighting programs and payouts to shield Albertans — particularly families, seniors and the vulnerable — from higher costs.
Toews said while energy prices remain volatile, the outlook is for them to stay strong.
"This budget will reflect the fact that health care is a priority, that health care capacity is a priority, " said Toews in an interview.
"Alberta is leading the nation on net-inflow migration," he added.
"Our population is growing. Our enrolment in our K-12 education system is growing, and the budget will reflect that good news story with additional enrolment growth."
One outstanding question after the budget will be whether Toews will run again in the May vote.
He is a first-term UCP member representing Grande Prairie-Wapiti.
Toews declined to say whether he has made a decision.
"I'll have more to say on that one later," he said, "I'm focused on preparing the budget."
This report by The Canadian Press was first published Jan. 27, 2023.