'An absurdity': Experts slam WHO excusal of sex misconduct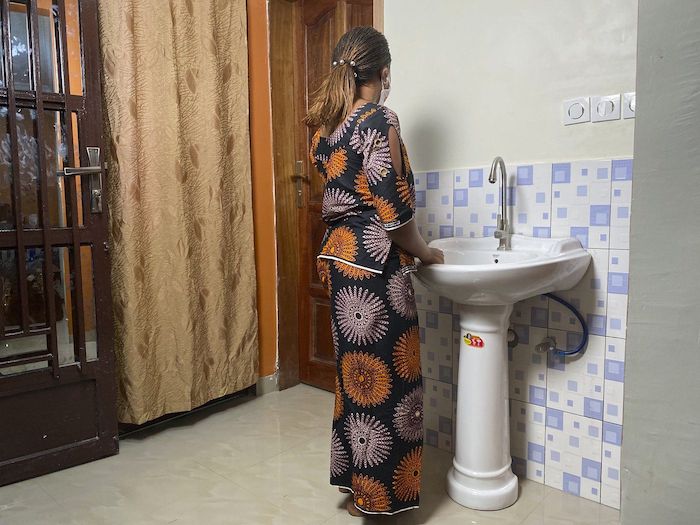 Anifa stands in her home in the eastern Congo town of Goma on Friday, March 5, 2021. Two experts appointed by the World Health Organization to investigate allegations that some of its staffers sexually abused women during an Ebola outbreak in Congo have dismissed the U.N. agency's own efforts to excuse its handling of such misconduct as "an absurdity." (AP Photo/Kudra Maliro, File)
By Maria Cheng And Al-hadji Kudra Maliro in Goma
GOMA, Congo (AP) — Two experts appointed by the World Health Organization to investigate allegations that some of its staffers sexually abused women during an Ebola outbreak in Congo dismissed the U.N. agency's own efforts to excuse its handling of such misconduct as "an absurdity" on Monday, saying they were not satisfied that no senior officials have been fired.
Some of the victimized women say — nearly four years later — they are still waiting for the WHO to terminate those responsible or be offered any financial compensation.
In October 2020, Aichatou Mindaoudou and Julienne Lusenge were named by WHO Director-General Tedros Adhanom Ghebreyesus to head a panel investigating reports that some WHO staffers sexually abused or exploited women in a conflict-ridden region of Congo during the 2018-2020 Ebola outbreak.
Their review found there were at least 83 perpetrators of abuse who worked for WHO and partners, including complaints of rape, forced abortions and the sexual assault of a 13-year-old girl, in the biggest known sex abuse scandal in the U.N. health agency's history.
The panel also found that three WHO managers mismanaged a sexual misconduct case first reported by the Associated Press, involving a U.N. doctor signing a contract to buy land for a woman he allegedly impregnated.
A confidential U.N. report submitted to the WHO last month concluded that the managers' handling of that case didn't violate WHO's sexual exploitation policies, because the woman wasn't considered a beneficiary of WHO aid since she didn't receive any humanitarian assistance.
"The restrictive approach favored by WHO is an absurdity," Mindaoudou and Lusenge said in a statement, adding that any gaps or ambiguity in those policies should be weighed in favor of the victim to ensure the agency is held accountable.
Anifa, a Congolese woman who worked at an Ebola clinic in northeastern Congo, said she was offered a job at double her salary in exchange for sex with a WHO doctor and was still traumatized by the experience.
"How many times do I have to speak before (the doctors) at WHO responsible for the sexual abuse are punished?" she asked. "If WHO does not take radical measures, we will conclude that the organization has been made rotten by rapists."
Anifa, who didn't share her last name for fear of reprisals, said she didn't expect any financial compensation from the WHO, explaining that "money will not erase the wounds I have in my heart." She reported the alleged misconduct to the WHO in 2019, but never received a response.
WHO chief Tedros has said repeatedly the agency has a "zero tolerance" policy for sexual misconduct.
Mindaoudou, a former government minister in Niger and Lusenge, a human rights activist in Congo, also slammed the WHO for its failure to punish any senior staffers linked to the abuse.
"We are not satisfied," they told the AP. "The 'zero tolerance policy' does not mean engaging in subterfuge to make sure no one is responsible for sexual abuse and exploitation."
Paula Donovan, who co-leads Code Blue, which seeks to hold the U.N. accountable for sexual offenses, said it was striking that experts appointed by the WHO itself were so openly critical of the agency.
"Two courageous African women exposed sky-high levels of tolerance for misogyny and racism at the top of WHO," she said. "Now it's up to governments to launch their own truly independent investigation into the organization's leaders, beginning with Dr. Tedros, to root out the poison infecting WHO."
When allegations of sexual abuse and exploitation surfaced in the press in September 2020, Tedros said he was "outraged" and that anyone found to be involved would face serious consequences. WHO emergencies chief Dr. Michael Ryan claimed the agency had "absolutely no details" of the abuse.
But the internal U.N. report noted that Tedros was informed of sexual abuse allegations in 2019 and that some cases of alleged misconduct were discussed by senior WHO staff shortly after they occurred.
The WHO has refused to comment on the internal U.N. report and the agency created a new department to prevent misconduct after the Congo sex abuse scandal. Dr. Gaya Gamhewage, who heads that work, told U.N. investigators that prior to being appointed, "sexual exploitation and abuse were not familiar terms to her."
Tedros said earlier this month that the agency has established a $2 million fund to help survivors of sexual abuse in Congo, but it's unclear how many women have obtained assistance.
Jeanette, a woman who says she was impregnated by a WHO doctor while working at an Ebola center in Butembo, said she was pressured into having an abortion, which nearly killed her. She said she is waiting for the WHO to punish the doctor responsible for her pregnancy and has had no offers of financial compensation.
"I don't have the strength to work since the abortion," she said. "WHO should know that their staffers are flatterers, freeloaders and liars."
___
Maria Cheng reported from London. Krista Larson contributed to this report from Dakar, Senegal.
Minister 'shocked' at reports of Paul Bernardo being moved to medium-security prison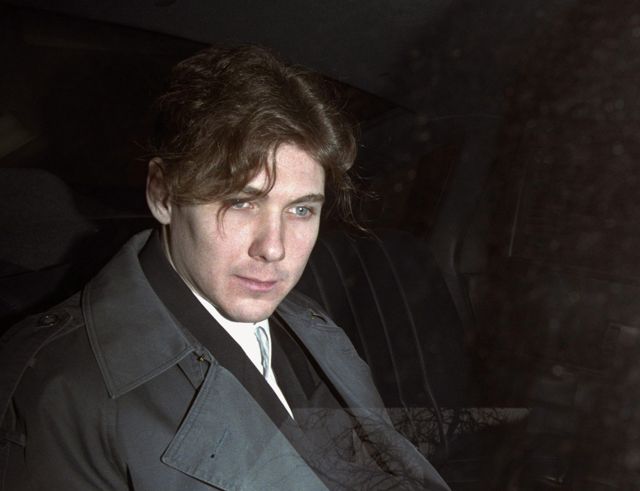 Paul Bernardo sits in the back of a police cruiser as he leaves a hearing in St. Catharines, Ont., April 5, 1994. The federal public safety minister says reports of teen killer and serial rapist Paul Bernardo being transferred to a medium-security prison are "shocking and incomprehensible." THE CANADIAN PRESS/Frank Gunn
The federal public safety minister says reports of teen killer and serial rapist Paul Bernardo being transferred to a medium-security prison are "shocking and incomprehensible."
Citing prison union officials and the lawyer for the victims' families, multiple media outlets say Bernardo was quietly transferred earlier this week to the medium-security La Macaza Institution, about 190 kilometres northwest of Montreal.
He was initially incarcerated at the Kingston Penitentiary in Ontario and later spent about a decade at the Millhaven Institution, a maximum security prison just outside Kingston.
Bernardo has been serving a life sentence for kidnapping, torturing and killing 15-year-old Kristen French and 14-year-old Leslie Mahaffy in the early 1990s near St. Catharines, Ont.
Public Safety Minister Marco Mendicino says he expects the Correctional Service of Canada to take a victim-centred and trauma-informed approach in such cases, and that he plans to address the decision process for the reported transfer with the agency's commissioner.
The Canadian Press has reached out to the Correctional Service of Canada for comment but did not immediately receive a response.
This report by The Canadian Press was first published June 2, 2023.
Father and son charged with sexual exploitation, assault of teenage girls in Calgary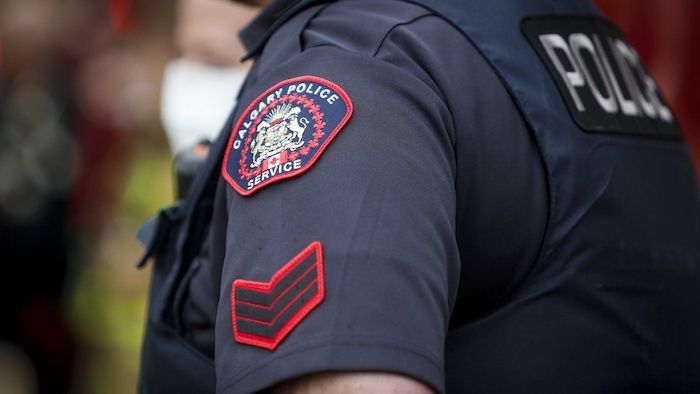 Calgary police say a father and his son have been arrested and charged after multiple teenage girls were sexually exploited, assaulted and extorted for several months. A Calgary Police Service officer is seen in Calgary on April 14, 2020. THE CANADIAN PRESS/Jeff McIntosh
Calgary
Calgary police say a father and his son have been arrested and charged after multiple teenage girls were sexually exploited, assaulted and extorted for several months.
Police say in a statement that they found a 13-year-old girl in April who had previously been reported missing.
They say the girl told police she was in a relationship with a 24-year-old man who gave her alcohol, drugs and vapes in exchange for sex.
Police say the man and his 56-year-old father own Haddon Convenience Store, which is located next door to a liquor store where the assaults allegedly took place.
Police allege the pair was providing drugs and alcohol to multiple other teenage girls, who were also sexually assaulted, from December to May.
They say the girls were unable to consent, because they were not 16.
Police arrested both men Thursday and executed search warrants at a home and the two businesses, where they say officers seized a computer with child pornography.
Sumrit Walia, 24, faces about 20 charges — including sexual interference with a minor, sexual exploitation as well as possessing, accessing and creating child pornography.
His 56-year-old father, Gurpartap Singh Walia, is also charged with sexual assault, sexual interference with a minor and selling contraband tobacco.
"These are incredibly serious charges, where vulnerable youths were being targeted, exploited and forced to enter a dangerous lifestyle," said Staff Sgt. Darren Smith of the child abuse unit.
"Thankfully, with the support of Alberta Health Services, Alberta Gaming Liquor and Cannabis Commission, and the City of Calgary, we have been able to stop the continued exploitation of these young girls."
The girls, he said, are being supported by Luna Child and Youth Advocacy Centre. It provides support for children, youth and families who have been affected by severe and complex abuse.
This report by The Canadian Press was first published June 2, 2023.