Ambrose disagrees with Scheer's assertion that Trudeau caved to Trump on NAFTA
OTTAWA — The Conservatives' former leader doesn't agree with the current leader's assertion that Canada got taken to the cleaners by Donald Trump on the renegotiated NAFTA.
Rona Ambrose, who was interim Conservative leader after the party's 2015 election defeat, says Prime Minister Justin Trudeau did make some concessions to get a deal — particularly offering up some limited access to Canada's supply-managed dairy sector — but also made some important gains.
"I think at the end of the day, we came out doing well," she said in an interview Tuesday.
Andrew Scheer, who took over the Conservative helm from Ambrose in 2017, has called the new NAFTA a "historic humiliation" and has accused Trudeau of "capitulating" in the face of the mercurial U.S. president's threats to scrap NAFTA altogether if he didn't get a new continental trade deal favouring the United States.
Scheer raised the issue again Tuesday in a statement challenging Trudeau to take part in a leaders' debate on foreign policy scheduled for Oct. 1, less than three weeks before the Oct. 21 federal election.
"(Trudeau) has been incredibly weak on the world stage — backing down to Donald Trump on NAFTA, humiliating Canada and severely damaging relations with India and failing to stand up for Canada's interests in China," he said.
Scheer's assessment of the new NAFTA is not shared by Ambrose, who was a member of a panel Trudeau appointed to provide advice and help create a united multi-party front during the turbulent negotiations.
"I think even the most critical economic analysis shows that, in terms of any loss of GDP, it's a wash between the U.S. and Canada and Mexico gets hardest hit," she said.
One assessment by the C.D. Howe Institute found that all three countries will be worse off if the treaty is approved by their legislatures and comes into force: the U.S. economy will be 0.1 per cent smaller than it otherwise would have been, the Canadian economy 0.4 per cent smaller, and the Mexican economy 0.79 per cent smaller. The effects are primarily because of U.S. efforts to get more protections for its manufacturing sector, the analysis found.
"Yes, we gave up some access (in the dairy sector) but we have to remember what we got in return, which was Chapter 19 … That was a big one for us, for Canada," Ambrose said.
Chapter 19 lays out the trade agreement's dispute-resolution mechanism and is, in Ambrose's view, "the heart of the deal for Canada." Trump was determined to scrap it and allow American courts to judge trade disputes in future but the Trudeau government held firm that some kind of independent dispute-resolution system must be part of the deal.
"It wasn't an idle threat (from Trump)," said Ambrose. "They were extremely critical of Chapter 19 and I think right up to the last minute it was their intent to scrap it."
In addition, Ambrose said Canada scored success on having international labour standards and environmental principles entrenched in the deal.
Ambrose said Scheer's criticism of the dairy concession is consistent with his strong support for supply management. Dairy farmers were instrumental in his leadership victory over Maxime Bernier, who advocated dismantling supply management and has now left the Tories to found his own party.
Scheer, who has dubbed the new trade pact NAFTA 0.5, has also criticized the deal for extending patent protection for pharmaceuticals, which could drive up the cost of prescription drugs. He's also maintained the deal makes Canadian automakers less competitive and that it gives the U.S. "unprecedented" say over Canadian negotiations with future potential trade partners.
"The prime minister had a once-in-a-generation opportunity to negotiate a better deal and he failed," Scheer told the House of Commons last May. "He gave Donald Trump everything the president wanted and more."
But Ambrose said she doesn't think Canada was outmanoeuvred by Trump.
"No. I think at the end of the day, there's three parties, everyone gained a little and everyone gave up a little. That's the nature of a negotiation."
Former Conservative cabinet minister James Moore, who also served on Trudeau's NAFTA advisory panel, refused to comment on Scheer's contention that Trudeau caved in to Trump.
"It's a fair question, it's a reasonable story but I'm not going to get sucked into the election," Moore said in an interview.
Joan Bryden, The Canadian Press
ALBERTA WILDFIRE – FUNDING ANNOUNCEMENTS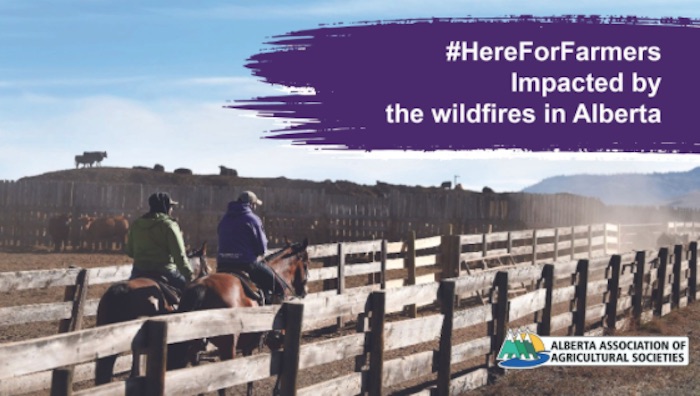 We understand the significant impact that these wildfires have had on our agricultural communities, and we are committed to providing assistance where it is needed the most.
We have two grants that we can apply for in order to secure funding for wildfires. The application deadline for both grants is June 15th.
If your organization has incurred expenses related to aiding your community during this crisis, we encourage you to apply for funding.
Applications for funding must be submitted no later than June 15th, 2023.

We're proud to offer support for agricultural producers affected by recent wildfires,
provided by TELUS Agriculture & Consumer Goods.
CLICK HERE FOR MORE INFORMATION
Applications for relief must be submitted by JUNE 15, 2023.
Nature Conservancy of Canada releases action plan to protect Prairie grasslands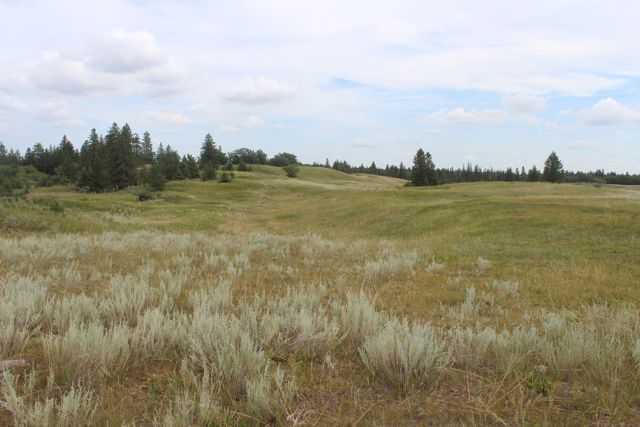 Grasslands are shown in a Nature Conservancy of Canada handout photo. The Nature Conservancy of Canada has announced a plan to protect Prairie grasslands, considered one of the most endangered and least protected ecosystems in the country. THE CANADIAN PRESS/HO-Nature Conservancy of Canada
By Colette Derworiz in Calgary
The Nature Conservancy of Canada has announced a plan to protect iconic Prairie grasslands, considered one of the most endangered and least protected ecosystems in the country.
The plan aims to raise $500 million by 2030 to conserve more than 5,000 square kilometres — about six times the size of Calgary — in Alberta, Saskatchewan and Manitoba.
"What we're trying to do is accelerate the rate of conservation in the Prairie Provinces, specifically in the grasslands," Jeremy Hogan, the non-profit organization's director of prairie grassland conservation, said in an interview.
"They are Canada's most endangered ecosystem. There's only about 18 per cent left of the Great Plains Prairie grasslands in Canada and we continue to lose about (600 square kilometres) a year."
Grasslands, he said, are often converted to fields for growing crops or taken over by expanding cities and towns.
But he calls them an "unsung hero" for the environment.
"They provide a lot of what we call ecosystem services," he said. "So, they provide a lot of benefit to everyday Canadians' lives, even if you don't live or work in the grasslands."
They store and filter water, preventing both floods and droughts. They improve water quality. They keep soil in place, because of extensive root networks, so there's less erosion along lakes and rivers.
Hogan said grasslands also are important for reducing the effects of climate change.
"The carbon storage in grasslands is incredible and it's all stored securely underground," he said. "So, when you get these kinds of fires like the ones that are happening in Alberta right now, carbon stored in the grasslands isn't threatened by those fires like carbon stored in forests."
Across Alberta, wildfires have already scorched more than 10,000 square kilometres of forest this year.
Horgan said grasslands can also be an economic benefit for local communities and are essential to food security.
"A lot of the grasslands that are intact today are working ranches," he said. "So, the grasslands are operated as cattle operations. As long as the cattle are grazed sustainably, it's actually a mutually beneficial relationship.
"It requires a little bit of disturbance from grazing animals to maintain range health … and then on the flip side of that is a healthy sustainable grazing operation leads to more nutritious forage for cattle. So, it's actually a win-win for ranchers and the environment."
Duane Thompson, chairman of the environment committee with the Canadian Cattle Association, said in a statement that farmers and ranchers are proud of their role in managing and protecting the at-risk ecosystems. They are often involved in nature conservancy projects to protect grasslands.
Outside of Waterton Lakes National Park in southern Alberta, a 16.5 square kilometre property known as The Yarrow has been conserved after a $6.9-million fundraising campaign. It features grasslands, wetlands, creeks, mixed forests and includes 27 wildlife species.
The organization now wants to protect grasslands in the Cypress Uplands Natural Area in southwestern Saskatchewan. They rise more than 600 metres, the highest elevation east of the Canadian Rockies, and are home to pronghorn, deer, elk and cougars. The area also has the highest diversity of birds, including burrowing owl, common nighthawk and ferruginous hawk, in that province.
East of Brandon, the nature conservancy has also secured its largest-ever conservation agreement in Manitoba. The 21 Farms project, which is 4.5 square kilometres, boasts mixed-grass prairie, as well as sandhill prairie and sandhill forest, and is home to the Sprague's pipit and a large Sharp-tail grouse lek.
"That's one of the cool points about the Prairie grasslands," said Hogan. "It's not just this one block of grass. It's very, very diverse west to east and changes with different topography and soil type."
The action plan, he said, hopes to raise money to continue protecting those types of areas across all three provinces before they disappear.
"It's not too late to act, but we're getting there," said Hogan. "The fact that there is only 18 per cent left is a very real and dangerous thing to grasslands. Once you reach a certain point, there's no going back.
"What is left is worth protecting and it's worth protecting urgently."
This report by The Canadian Press was first published June 5, 2023.