All Albertans 12+ eligible for the COVID-19 vaccine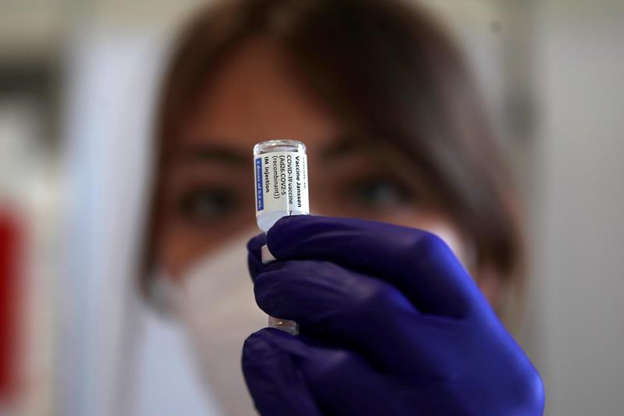 All Albertans over the age of 12 will soon be eligible for COVID-19 vaccine to protect themselves and stop the spike.
After offering vaccine to Albertans most at risk for severe outcomes, Alberta has now progressed to Phase 3, where everyone over the age of 12 can make an appointment to receive their first dose.
With this expansion, 3.8 million Albertans will become eligible for the COVID-19 vaccine.
To avoid overwhelming booking systems, appointments will be staggered in two age groups.
Starting on May 6, every Albertan 30 or older (born in 1991 or earlier), can book an appointment through Alberta Health Services or a participating pharmacy.
On May 10, appointment bookings will expand to include Albertans ages 12 to 29 (born in 2009 to 1992).
More than 1.66 million doses of vaccine have now been administered across the province. All vaccine appointments will continue to rely on the incoming supply to Alberta.
"This is a very exciting day for Alberta and it arrives right when we need it the most. We are battling an extremely aggressive third wave of COVID-19 and we know that vaccines are our best weapon against it. By opening bookings to everybody over 12 years of age, we are taking a huge step towards stopping the spike and hopefully putting this pandemic behind us for good."
"We vowed to protect those who were most at risk of severe outcomes from COVID-19 first. We've done just that, and now, happily, we can move to protect the general population, starting with those age 30 and older. We are ahead of schedule and delivering on our promise to provide at least one dose to every adult Albertan who wants one by June 30. Now that we have gotten to this point, every Albertan can help drive cases down by getting vaccinated."
"We need every Albertan who is eligible to book their appointment and get immunized. It may take time at first, but please be patient and book your appointment in the coming weeks. This is the most important thing you can do to protect yourselves, your loved ones, and your communities."
All eligible Albertans will be able to book appointments to receive a mRNA vaccine with AHS online or through 811.
Albertans can also book an appointment for these vaccines through participating pharmacies. To find the closest location to you with an earliest available booking date, check the list on Alberta Blue Cross.
Alberta's government is responding to the COVID-19 pandemic by protecting lives and livelihoods with precise measures to bend the curve, sustain small businesses and protect Alberta's health-care system.
WestJet signs code share agreement with Dutch airline KLM
CALGARY — WestJet Airlines has expanded an existing code-share agreement with KLM Royal Dutch Airlines. 
The Calgary-based airline says it will now be able market flights operated by KLM, which it says means WestJet travellers will be able to easily transfer through Amsterdam's Schiphol Airport to 18 European cities. 
WestJet says the code-share agreement builds on the airline's new non-stop service between Calgary and Amsterdam, operating twice weekly beginning Aug. 5 and increasing to three times weekly on Sept. 9.
The new flights to Amsterdam are part of the airline's Boeing 787 Dreamliner program, which started flights to Europe in 2019 with routes to Paris, London and Dublin.
Code-share agreements allow airlines to sell tickets to places they don't fly to on flights operated by a partner airline, and they allow airlines to increase their market presence and make it more convenient for travellers to fly with them.
KLM already had a code-share agreement with WestJet that allowed the Dutch airline to sell tickets on flights operated by WestJet in Canada.
This report by The Canadian Press was first published July 26, 2021.
The Canadian Press
Brookfield Asset Management completes privatization of Brookfield Property partners
CALGARY — Brookfield Asset Management Inc. says it has closed a deal to acquire the remaining stake in Brookfield Property Partners.
The previously announced deal to buy the stake in the firm it already owns will also take the real estate firm private. 
Under the deal, unitholders have a choice of US$18.17 in cash, 0.4006 of a Brookfield Asset Management class-A limited voting share or 0.7268 of a BPY preferred unit, with limits for each category.
Brookfield Property REIT Inc. says it is redeeming all of its outstanding 6.375% Series A cumulative redeemable preferred stock on Aug. 19 for $25 per share cash, plus all accumulated and unpaid dividends for total proceeds of more than $25.21.
The agreement was overwhelmingly approved on July 16 by Brookfield Property Partners minority unitholders.
Brookfield Property Partners owns or operates a wide variety of properties. including office buildings, shopping malls and other properties across the world.
This report by The Canadian Press was first published July 26, 2021.
Companies in this story:(TSX:BPY.UN, TSX:BAM.A)
The Canadian Press