Alberta's Kenney defends calling party opponents 'lunatics,' comparing them to bugs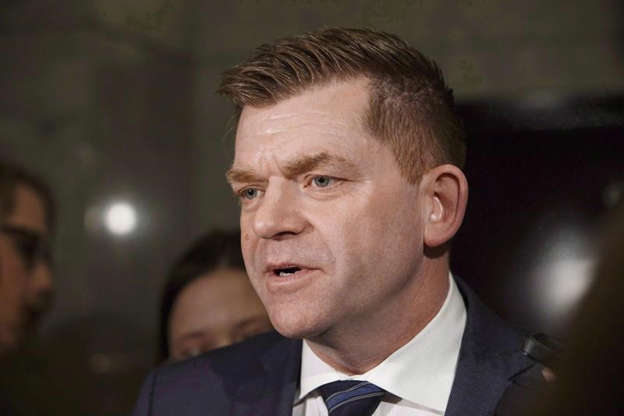 Alberta Premier Jason Kenney says he won't apologize for comments he is heard making in recordings in which he compares political opponents in his party to insects and calls them lunatics.
Kenney says the United Conservative Party is under siege from extremist elements, including homophobes and religious bigots, seeking a hostile takeover by toppling him in an upcoming leadership review.
"I am determined to ensure that such hateful, extreme and divisive voices do not find a home in this mainstream broad conservative party," Kenney told reporters in Calgary on Friday.
"That is an issue that is very much at play here and I will not apologize for calling out these kinds of voices of division."
The private remarks he made to his staff were secretly recorded earlier this week, then leaked to the media.
In the remarks, Kenney is heard characterizing the fractious leadership review as a fight for the soul of his mainstream big-tent party.
"The lunatics are trying to take over the asylum. And I'm not going to let them," Kenney says on the recording, as reported by CBC and Global.
"These are just kooky people generally," he added.
He said the fight is a natural consequence of success, noting "a bright light attracts a few bugs. Well, there's more than a few bugs attracted to us, this party, right now."
Kenney said Friday he stands by his plan to listen to the will of the party in the leadership review, but he will otherwise stay in place to keep the UCP from fracturing.
Kenney's comments cap a week of upheaval and anger within party ranks after UCP executive cancelled the April 9 leadership review and replaced it with a provincewide mail-in ballot.
The executive said with 15,000 members expected to vote, the process had become unwieldy for the planned one-day, in-person vote in Red Deer.
Two UCP backbenchers have called the change blatantly unfair and urged Kenney to resign. Some party constituency presidents representing thousands of members have also demanded the old rules be reinstated.
Segments of the party and Kenney rival Brian Jean, who recently won a byelection to rejoin the UCP caucus, had been selling memberships for months with the aim of getting Kenney turfed as leader at the review.
Kenney needs majority support or a race is called to pick a new leader.
Critics say Kenney was poised to lose the vote, so pressure was applied and the mail-in change was made to drastically expand the voter pool and boost his chances.
Jean lost the UCP leadership to Kenney in 2017 in a race marred by allegations of collusion and voting irregularities.
He said he's heard again of possible membership mining to harvest favourable ballots for Kenney.
"It doesn't matter how he tries to cheat or how he tries to manipulate the system, and how his team tries to do things to stay in power," said Jean in an interview. "If (Kenney) stays in power, the UCP is gone."
In Edmonton, Jean's spokesman Vitor Marciano and David Parker of the citizen's advocacy group Take Back Alberta said they will be asking the provincial election commissioner to investigate the membership drive.
They told reporters they are concerned UCP membership rolls may have been improperly inflated by Kenney supporters just prior to the Saturday cutoff.
They said the membership list was at about 29,000 before almost doubling to 55,000 in the space of a few days.
The two allege an estimated 18,000 names may have been added without the registrants' knowledge and with the $10 fee for each registration paid in bulk by credit card or through a cheque. Adding those names and bulk-paying the fee, they said, would violate provincial election laws.
Harrison Fleming, a spokesman for Kenney's leadership review campaign, dismissed the allegations.
"While Mr. Jean might want to spend his time suing the UCP to prevent members from voting, we are encouraged by the widespread interest from UCP members to remain engaged and active in this big-tent conservative movement," said Fleming.
Marciano and Parker also said some of the ballots in question were paper ones while the rest were added electronically and shipped via a web portal set up by the party.
UCP spokesman Dave Prisco, when asked about the party setting up a web portal for Kenney, said such portals are routine and legal.
"Their purpose is to get candidates to do the data entry work for us. They still must still follow all rules outlined on our website," said Prisco in a statement.
This report by The Canadian Press was first published March 25, 2022.
Alanna Smith and Dean Bennett, The Canadian Press
Premier Danielle Smith sent this letter to PM Justin Trudeau today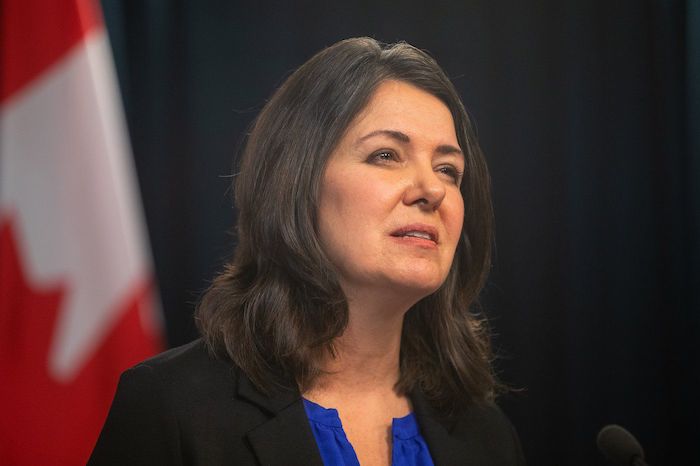 An alternative to Just Transition: Premier Smith
Alberta Premier Danielle Smith invites Prime Minister Justin Trudeau to work with her to develop "Sustainable Jobs" legislation as an alternative to the proposed "Just Transition" legislation.
Dear Prime Minister:
I am writing to once again raise Alberta's serious concerns with the proposed federal 'Just Transition' legislation. The world needs more Canadian energy, not less. It would be premature and ill-advised to signal the end of a vibrant, thriving industry that has the ability to reduce Canada's and the world's emissions through technological innovation and increased exports of LNG and other clean burning fuels the world so desperately needs. It is also critical to the security of our nation and allies to lessen dependence on fuel sources from unstable, undemocratic and dangerous countries with atrocious environmental records.
Simply put, the world needs more Canadian energy and technology, not less, and as the owner of the world's third largest oil and gas reserves and the most advanced environmental technology on the planet – we need to signal our intention to provide substantially more of both.
According to your government's own predictions, the federal Just Transition initiative alone will risk a full 25 percent of Alberta's economy and 187,000 jobs in Alberta, while also causing major disruptions and displacement to 13.5 percent of Canada's workforce. At a time when Canadians are struggling to afford basic services and goods, Canada's oil and gas sector offers some of the highest wages in Canada, which translates to strong business and community support across the country. Signalling a move away from these types of high paying jobs, threatens the national economy, and the livelihoods of hundreds of thousands of workers across the country at a time when good jobs are needed the most. It also creates a chilling effect on investors considering large scale investments in the Alberta and Canadian energy sector.
Prime Minister, we are at a crossroads in Alberta's relationship with the Federal Government. We can continue with the endless court challenges, legislation to protect jurisdictional rights and inflammatory media coverage over our disagreements, or, as is my strong preference, Alberta and Ottawa can work in partnership on a plan that will signal to all Canadians and investors from around the world that our governments have cooperatively designed a series of incentives and initiatives intended to achieve the following objectives:
Substantially decreasing Canada's and Alberta's net emissions;
Accelerating private and public investment in projects and infrastructure that utilize and develop Carbon Capture Utilization and Storage (CCUS), Bitumen Beyond Combustion, Geothermal technology, petrochemicals, hydrogen, lithium, helium, zero-emissions vehicles and nuclear technologies;
Attracting and growing a larger skilled workforce to fill positions in both the conventional energy sector as well as emerging industries using the technologies cited above; and
Significantly, and through the lens of global emissions reduction, increasing the export of LNG and other responsibly developed conventional oil and natural gas resources to Europe, Asia and the United States.
Prime Minister, all of the above objectives need to be clearly articulated and integrated into any Federal legislation or policies your government seeks to implement in the coming months, or that legislation will face irrepressible opposition from Alberta. I genuinely do not want to see that happen.
Further, this proposed legislation must be developed through cooperative discussions with affected provinces – namely Alberta. I would therefore invite you to meet with me in February on this matter, after which I would propose we have our appropriate ministers and officials meet repeatedly in the coming months with the goal of coming to a joint agreement on the key items to be included in your contemplated legislation so that it can be introduced and passed by the end of Spring.
Further, I request that you take to heart, and acknowledge publicly, the following items, in an extension of good faith to Albertans:
Immediately drop the verbiage of "Just Transition". Accordingly, rename the "Just Transition Act" to the "Sustainable Jobs Act";
Vow that all provisions of any forthcoming legislation will be designed to incentivize investment and job growth in both the conventional energy sector as well as in emerging industries utilizing Carbon Capture Utilization and Storage (CCUS), Bitumen Beyond Combustion, petrochemicals, hydrogen, lithium, helium, geothermal, zero-emissions vehicle and nuclear technologies;
Demonstrate that no provision of the Act will be designed to phase out or reduce Alberta's conventional oil and natural gas sector and workforce (as we are already experiencing a workforce shortage in this sector);
Commit your Government to actively partnering with Alberta to expand LNG exports to Asia and Europe as part of our nation's overall emissions reduction strategy; and
Promise that you and your Government will work with Alberta in partnership to set reasonable and meaningful emissions reductions targets and will not unilaterally impose such targets on Alberta's energy, agriculture and other industrial sectors on a go forward basis.
Investments by Alberta's oil and natural gas industry are driving the creation of the very clean technologies needed to bring emissions down both in Canada and around the world. Oil and natural gas companies representing the majority of production in Canada are investing $24 billion on projects to help reduce annual GHG emissions from operations by 22 million tonnes by 2030, and have committed to emission neutrality by 2050. Putting an end to or hampering this important work, and continued tepid support for increased LNG export, is the best way for your government to fail in its goal of reducing our nation's and the world's emissions. It would be the ultimate example of scoring on our own net.
The Alberta energy sector has grown and thrived through innovation, providing good paying jobs for thousands and contributing billions of dollars in tax revenue for all levels of government. They will continue to evolve and adapt to new technologies in search of new low to zero-emitting fuel sources like hydrogen and provide new, high-paying skilled jobs for decades to come. It is essential that the federal government stands shoulder to shoulder with Alberta to reduce emissions and continue to develop our oil and natural gas and future energy sources responsibly, while also positioning Canada as the optimal solution to global energy needs and security.
Prime Minister, we can and must work together. Operating in political silos, as adversaries on this issue, is getting us nowhere, and I believe all Canadians are tired of seeing it. Canada should be the world's greatest energy superpower. It can be, if we come together collaboratively in pursuit of that objective. There is no limit to our nation's potential.
Let's turn the page starting with a meeting between us next month followed by a dedicated effort to craft "Sustainable Jobs" legislation that a vast majority of Albertans and Canadians will welcome and support. The consequences of missing this opportunity will be dire for the Canadian and Alberta economies, workforce and environment.
I look forward to your prompt reply.
'Not true': Justice minister denies crying or yelling during doctor confrontation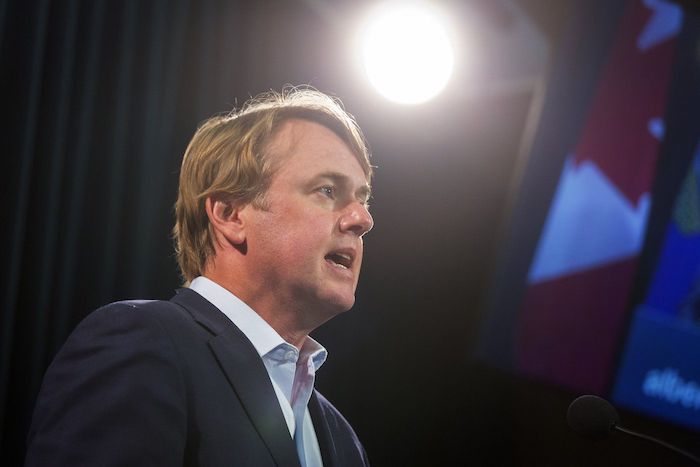 By Bill Graveland in Calgary
Alberta's justice minister said he felt sad and disappointed when he discovered someone he considered to be a friend was behind a social media post targeting him and his wife.
The Law Society of Alberta is in the final day of a hearing into allegations Tyler Shandro violated the profession's code of conduct. The three complaints date back to his time as the provincial health minister early in the COVID-19 pandemic.
Dr. Mukarram Zaidi, who had posted a photo on social media of Shandro with a caption related to privatizing health care, told the hearing the minister and his wife visited his home in March 2020. He said it occurred during fractious negotiations between the government and the Alberta Medical Association over fees.
The photo of Shandro, with a thought bubble caption, said: "So every Albertan that I can kick off health care is another client we can sign up for Vital Partners. We're going to be RICH." Shandro's wife, Andrea, is the co-founder of Vital Partners, a health insurance agency.
Shandro said Thursday his spouse alerted him to the post earlier in the day, when there had been up to a thousand threats made against the couple.
"I recognized the account being someone I considered a friend and who lived around the corner," Shandro said under questioning by his lawyer.
"The irony is that this is a fellow who had often engaged with me to discuss the importance of being careful with words, with online posts and what that could result in."
The doctor testified earlier this week that he went outside of his home to meet Shandro and described the minister as being highly upset as he demanded the doctor remove the post immediately because his family was being subjected to death threats.
"I see Shandro and his wife standing at the sidewalk. He was crying, he was emotionally charged. His wife was holding him," Zaidi said.
"He said: 'You can't do this to us. We're getting death threats.' I think I asked him: 'What do you want me to do?' And he said: 'Delete your post."'
Shandro said he walked over to Zaidi's home by himself and asked the doctors' children to send out their father. He said the conversation was over in a matter of minutes.
"I said: 'Mukarram, why wouldn't you have just asked me if you had questions? We know each other. You know me. You know Andrea. You know this isn't true.' And then I asked him: 'Do you know this conspiracy theory is resulting in Andrea getting death threats?'" Shandro said.
"He said softly: 'What do I do? Do I delete the post?' I specifically did not take him up on that offer. I said: 'Look, you have to decide that for yourself.'"
Shandro's lawyer, Grant Stapon, asked his client what he had to say to Zaidi's description of him crying and yelling while being held by his wife during the discussion.
"It's not true. It isn't true at all. Andrea was not there and if she really was there, it doesn't benefit me to say she wasn't there. If anything, it would be helpful to have her be there to corroborate," Shandro replied.
"I definitely did not yell at him."
Shandro said his wife did show up at the end of the conversation.
"She was emotional. She did have red eyes. She was crying earlier. She said: 'Don't talk to him. He's not interested in us. He's only interested in money.'"
Shandro said at that point they returned home.
Andrea Shandro is expected to testify later Thursday afternoon.
This report by The Canadian Press was first published Jan. 26, 2023.