Albertans as young as 58 with health conditions now eligible for the jab as province moves to 2B vaccine stage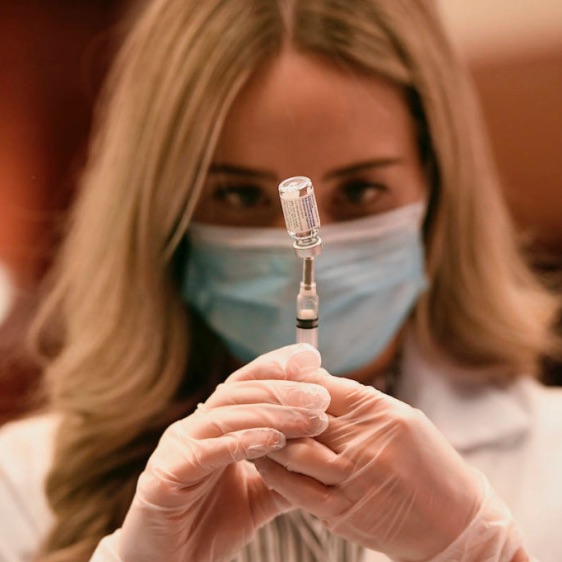 From the Province of Alberta
Phase 2B vaccine appointments available through AHS
Albertans born in 1963 or earlier with underlying health conditions now have another way to get the COVID-19 vaccine.
As part of Phase 2B of Alberta's vaccine rollout, anyone born in 1963 or earlier with eligible health conditions can now book appointments with Alberta Health Services (AHS) online or by calling 811.
Anyone with eligible health conditions born in 1963 or earlier can also continue booking at participating pharmacies in Calgary, Edmonton and Red Deer. In the coming weeks, as more vaccine supply is available, pharmacies across Alberta will begin to offer bookings.
As Phase 2B rolls out, additional birth years for Albertans with underlying health conditions will be added in the coming days, based on vaccine supply.
By April 23, all Albertans born in 2005 or earlier with eligible high-risk underlying health conditions will be able to book an appointment through pharmacies and AHS.
"We are expanding the vaccine rollout as quickly and safely as possible. Now, Albertans born in 1963 or earlier with diabetes, disabilities, cancer and many other conditions can book through AHS, offering another chance to get the vaccine as soon as possible. I know this will bring peace of mind to those with high-risk health conditions and their loved ones, and we will continue to put pressure on the federal government until every last dose arrives."
"Launching Phase 2B provides more Albertans, their families, and our communities across the province the hope of brighter days ahead. Our staff are working diligently, every day, to ensure we are providing vaccine to eligible Albertans as quickly and efficiently as possible and appreciate everyone's patience as we work to include more eligible Albertans in the weeks ahead."
Eligible health conditions
Phase 2B of Alberta's vaccine rollout focuses on those who have at least one of the following underlying health conditions:
A missing spleen or a spleen that is no longer working
Cancer
Chronic heart disease and vascular disease
Chronic kidney diseases requiring regular medical monitoring or treatment
Chronic liver disease due to any cause
Chronic neurological disease
Chronic respiratory (lung) diseases
Diabetes requiring insulin or other anti-diabetic medication to control
A weakened immune response due to disease or treatment
Anyone who is currently pregnant
Severe mental illness or substance use disorder requiring a hospital stay during the past year
Severe obesity
Severe or profound learning disabilities or severe developmental delay
Solid organ, bone marrow or stem cell transplant recipients
Additional information on eligible health conditions, including examples, is available at Alberta.ca/vaccine.
Individuals are not required to provide proof of health condition, such as a doctor's note. However, you may want to talk to your doctor or pharmacist to help you understand if your condition is on this list.
Alberta's government is responding to the COVID-19 pandemic by protecting lives and livelihoods with precise measures to bend the curve, sustain small businesses and protect Alberta's health-care system.
Quick facts
Anyone eligible in Phase 1 and 2A of Alberta's vaccine rollout who hasn't yet received the vaccine can continue to book their appointment through a participating pharmacy or AHS.
As of April 4, more than 690,000 doses of COVID-19 vaccine had been administered to Albertans.
Alberta extends electricity rebate program until December at a cost of about $600M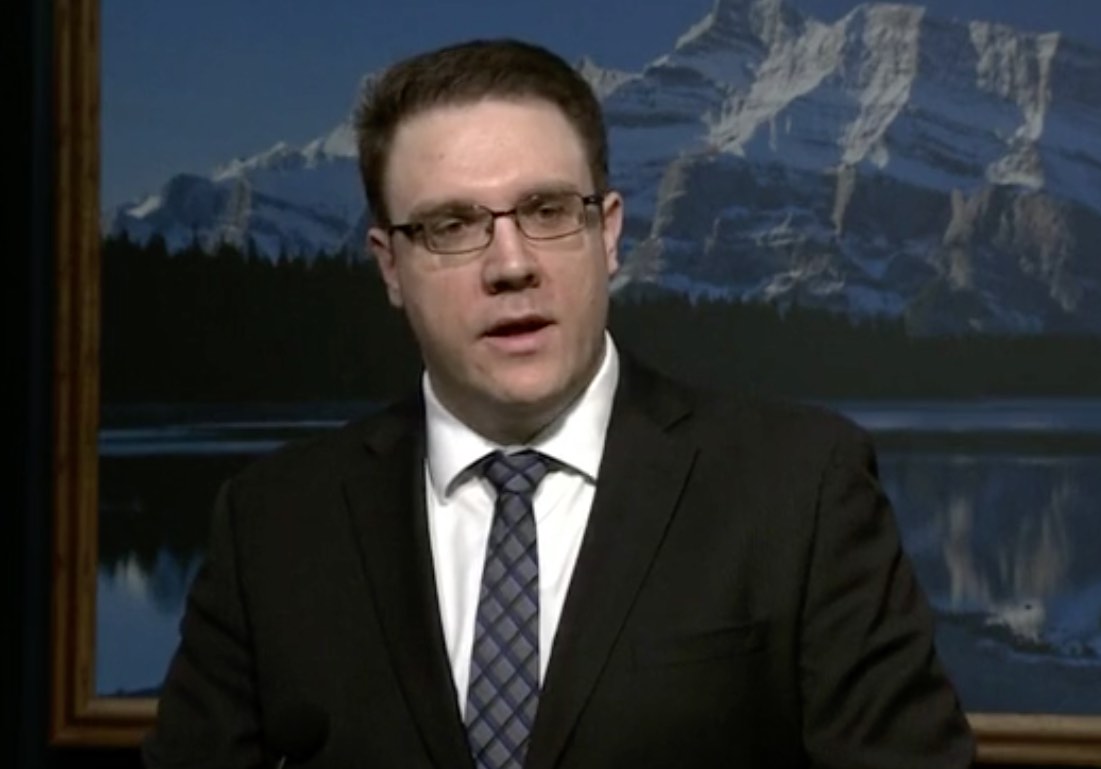 Edmonton – The Alberta government says it will extend its electricity rebates until the end of the year as the cost of living continues to rise.
Dale Nally, who's the associate minister of natural gas and electricity, says the United Conservative government is doubling the rebate to help reduce the financial burden on Albertans.
The government says the electricity rebate program will now offer about $600 million in relief through 2022.
It says the program will provide nearly two million homes, farms and small businesses with a monthly $50 bill credit each month from July until December.
The government says it will also provide a natural gas rebate to millions of Albertans starting in October, which will continue until March 2023 if prices remain high.
Last week, Finance Minister Jason Nixon announced a $3.9-billion surplus for the 2021-22 fiscal year ending March 31.
This report by The Canadian Press was first published July 6, 2022.
Telus Corp. marks opening of Telus Sky in downtown Calgary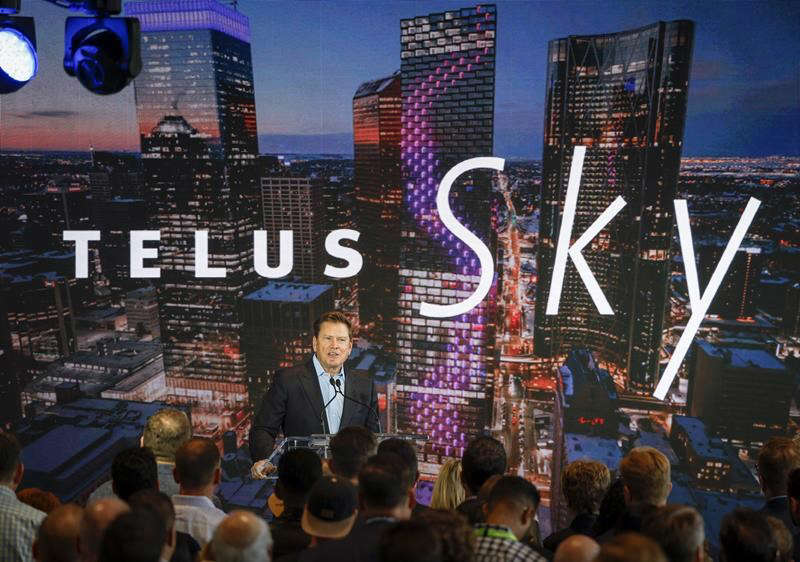 CALGARY — Telus Corp. marked the opening of its new 60-storey Calgary headquarters on Wednesday.
The new $400-million skyscraper, Telus Sky, has been in development for nine years and is now the third-tallest building in downtown Calgary. It features 750,000 square feet of office and retail space as well as 326 rental homes.
The building's eye-catching design, by architects Bjarke Ingels Group (BIG) and Dialog, along with developer partner Westbank and Allied, starts with a rectangular floorplate and then gradually twists as it rises.
Integrated into the facade of Telus Sky is Canada's largest public art display. "Northern Lights" by Canadian author and artist, Douglas Coupland, creates a light show across the building's exterior.
Telus Sky will be home to more than 1,600 Telus employees. It joins TELUS Garden in Vancouver, TELUS Harbour Toronto, TELUS House Ottawa, and Place TELUS Québec as one of the company's LEED (Leadership in Energy and Environmental Design) Platinum-certified buildings.
Among the building's environmental features is a storm water management system that recycles rainwater for use in washroom toilets, reducing the building's municipal water demand by 70 per cent.
This report by The Canadian Press was first published July 6, 2022.
Companies in this story: (TSX:T)
Amanda Stephenson, The Canadian Press