Albertans as young as 58 with health conditions now eligible for the jab as province moves to 2B vaccine stage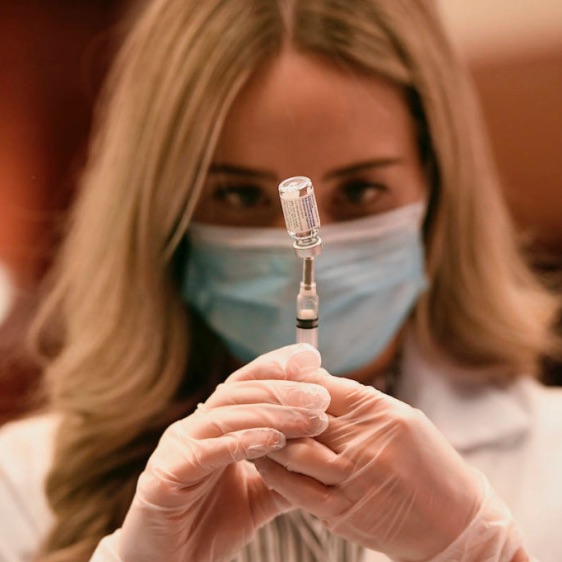 From the Province of Alberta
Phase 2B vaccine appointments available through AHS
Albertans born in 1963 or earlier with underlying health conditions now have another way to get the COVID-19 vaccine.
As part of Phase 2B of Alberta's vaccine rollout, anyone born in 1963 or earlier with eligible health conditions can now book appointments with Alberta Health Services (AHS) online or by calling 811.
Anyone with eligible health conditions born in 1963 or earlier can also continue booking at participating pharmacies in Calgary, Edmonton and Red Deer. In the coming weeks, as more vaccine supply is available, pharmacies across Alberta will begin to offer bookings.
As Phase 2B rolls out, additional birth years for Albertans with underlying health conditions will be added in the coming days, based on vaccine supply.
By April 23, all Albertans born in 2005 or earlier with eligible high-risk underlying health conditions will be able to book an appointment through pharmacies and AHS.
"We are expanding the vaccine rollout as quickly and safely as possible. Now, Albertans born in 1963 or earlier with diabetes, disabilities, cancer and many other conditions can book through AHS, offering another chance to get the vaccine as soon as possible. I know this will bring peace of mind to those with high-risk health conditions and their loved ones, and we will continue to put pressure on the federal government until every last dose arrives."
"Launching Phase 2B provides more Albertans, their families, and our communities across the province the hope of brighter days ahead. Our staff are working diligently, every day, to ensure we are providing vaccine to eligible Albertans as quickly and efficiently as possible and appreciate everyone's patience as we work to include more eligible Albertans in the weeks ahead."
Eligible health conditions
Phase 2B of Alberta's vaccine rollout focuses on those who have at least one of the following underlying health conditions:
A missing spleen or a spleen that is no longer working
Cancer
Chronic heart disease and vascular disease
Chronic kidney diseases requiring regular medical monitoring or treatment
Chronic liver disease due to any cause
Chronic neurological disease
Chronic respiratory (lung) diseases
Diabetes requiring insulin or other anti-diabetic medication to control
A weakened immune response due to disease or treatment
Anyone who is currently pregnant
Severe mental illness or substance use disorder requiring a hospital stay during the past year
Severe obesity
Severe or profound learning disabilities or severe developmental delay
Solid organ, bone marrow or stem cell transplant recipients
Additional information on eligible health conditions, including examples, is available at Alberta.ca/vaccine.
Individuals are not required to provide proof of health condition, such as a doctor's note. However, you may want to talk to your doctor or pharmacist to help you understand if your condition is on this list.
Alberta's government is responding to the COVID-19 pandemic by protecting lives and livelihoods with precise measures to bend the curve, sustain small businesses and protect Alberta's health-care system.
Quick facts
Anyone eligible in Phase 1 and 2A of Alberta's vaccine rollout who hasn't yet received the vaccine can continue to book their appointment through a participating pharmacy or AHS.
As of April 4, more than 690,000 doses of COVID-19 vaccine had been administered to Albertans.
From Cafe Owner to Political Activist at the heart of the Alberta Prosperity Project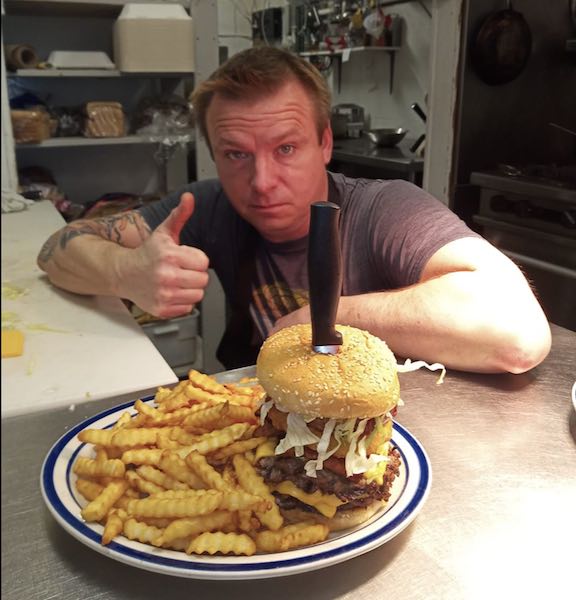 The COVID pandemic has turned Central Alberta Cafe Owner Chris Scott into nothing short of a lightning rod.
Many business owners grumbled and suffered through a couple years of mayhem due to wave after wave of COVID and the various restrictions affecting day to day operations. Where most business owners zigged, Scott, as they say… zagged.
Chances are you know something about his story as he's been in the news and seemingly on a never ending speaking tour ever since this all started.
You likely won't be surprised to know Chis Scott is still operating his cafe, still facing court charges, and heavily involved in trying to influence Alberta politicians.
No matter what side of this discussion you fall on, no matter what you think of the business owners, doctors, and religious leaders who stood in defiance of covid restrictions, this conversation will help you understand where those who have emerged as leaders of those who stood up to the health restrictions are putting their attention in the summer of 2022.
If you're interesting in learning more about the Alberta Prosperity Project.
If you're interested in WS Full Steam Ahead
Voting deadline looms in race to replace Jason Kenney as Alberta UCP leader, premier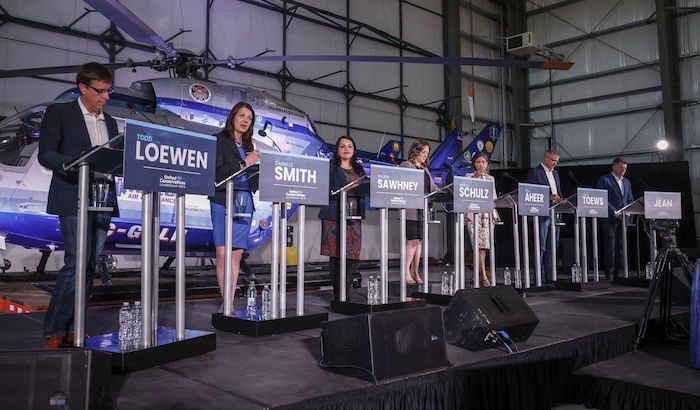 EDMONTON – It's deadline day to buy $10 Alberta United Conservative Party memberships to vote for the next leader and premier.
The party is accepting drop offs by 5 p.m. and online memberships until midnight.
The party will then go through the memberships and confirm information and expects to have the final tally ready in two weeks or so.
Seven candidates are on the ballot seeking to replace Premier Jason Kenney in the party's top job.
Kenney announced in May he was quitting after receiving a lukewarm 51 per cent support in a party leadership review.
The next key date in the race is the second debate, slated for Aug. 30 in Edmonton.
The candidates have been proposing a range of policy ideas from health care to education reform, but the focus of debate has been on how to leverage Alberta's relationship with the federal government to get a better deal in areas such as equalization.
This report by The Canadian Press was first published Aug. 12, 2022.