Alberta sets sights on cryptocurrency 'Wild West,' aims to attract maverick companies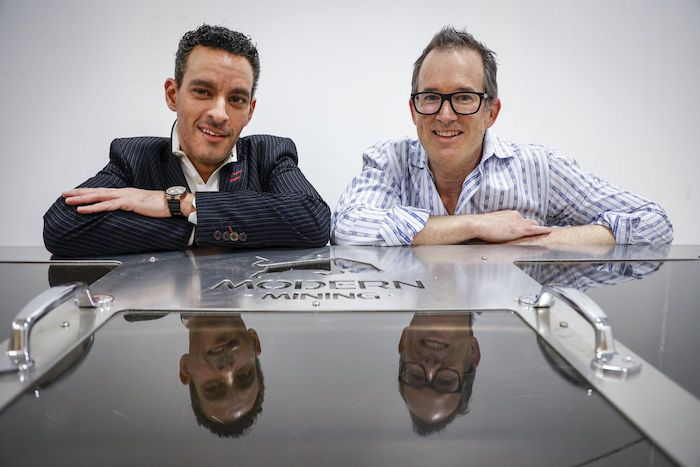 By Amanda Stephenson in Calgary
Cryptocurrency has been described by some observers as a "Wild West," so it's no surprise that of all Canadian provinces, Alberta is the one that has set its sights on becoming a North American hub for the maverick industry.
The oil-and-gas producing province that prides itself on its entrepreneurial history is now touting its ambition to become a North American hub for companies trading in and offering services related to Bitcoin, Ethereum, Dogecoin and other digital assets.
In the province's throne speech last month, Alberta's UCP government declared its intention to table legislation aimed at "promoting innovation" in the financial services sector by allowing companies to test new products and services.
The throne speech also mentioned future legislation that will solidify Alberta's reputation as a "modern electricity powerhouse and a magnet for investment in emerging technology like data storage and cryptocurrency."
While the details of any forthcoming legislation have yet to be revealed, Jobs Minister Doug Schweitzer said in a recent interview that companies operating in the crypto space have demonstrated "immense interest" in the province in recent months.
"It's still very much in its infancy in Alberta," Schweitzer said. "But I think there's an opportunity for Alberta to play a leadership role in Canada by creating a home for these venture companies."
Alberta has already established itself as an attractive destination for cryptocurrency miners, who have set up a number of operations at various locations throughout the province. (The supercomputers used to mine for Bitcoin and other crypto tokens require vast amounts of low-priced power to be economical, so miners are often attracted to Alberta's deregulated electricity system and abundant supply of natural gas).
Beyond mining, the province is also increasingly home to a wide range of other cryptocurrency-related firms, from those that specialize in the custody and storage of digital assets to manufacturers of crypto mining equipment like immersion cooler containers.
"I would say Alberta is close to unique, from what we've seen, in terms of how focused they are on attracting innovative financial technology companies," said Emile Scheffel, vice-president of Brane Inc., which recently chose Calgary as the headquarters for its new subsidiary, Brane Trust.
Brane Trust will provide secure custody of digital assets such as Bitcoin and Ethereum for institutional clients like banks and asset managers that either manage cryptocurrencies, or are seeking to expand their services to cryptocurrency services.
But setting up the business in Brane's home base of Ontario proved difficult from a regulatory perspective. Getting the necessary regulatory approvals would have taken up to two years, whereas Alberta rolled out the welcome mat, Scheffel said.
"When we first reached out to regulators in Alberta about our ambitions, they were knowledgeable about cryptocurrency already — they had the necessary expertise to be able to do this," he said.
Brian Mosoff — CEO of Toronto-based Ether Capital, which helped to launch the world's first Bitcoin ETF last year alongside Purpose Investments — said cryptocurrency companies face many challenges from a regulatory perspective. In Canada, there isn't even clarity yet about what type of assets digital currencies really are.
"Are they commodities? Are they securities?" Mosoff said. "We don't even have an exchange that can compete on an international level."
Globally, cryptocurrency is already a multi-trillion asset class, Mosoff said, so any jurisdiction that can think outside of the box and create a regulatory framework that doesn't push these types of businesses away stands to benefit. (Schweitzer has indicated Alberta's desire to develop a "regulatory sandbox" for crypto companies interested in setting up in the province).
"It's about creating a culture and environment for all of those groups of people who are inspired by (cryptocurrency) to migrate into that jurisdiction," Mosoff said. "Either because they think it's favourable in terms of tax or regulation, or because they feel they can experiment with things without having the book thrown at them."
Modern Mining is an Alberta-headquartered Bitcoin mining company that is currently building its first mining facility near the city of Medicine Hat, in the southeast corner of the province.
Sebastian Elawny, Modern Mining's chief legal officer, acknowledged that there has been an uptick in interest in the province by crypto companies in the last year, but said that's largely because of China's crackdown on the industry.
"All of a sudden, there were hundreds of thousands of mining rigs that needed to find new homes," he said.
But Elawny said U.S. destinations like Miami and Texas remain far more attractive to the industry. While he said Alberta's electricity market is an asset, the province has a long way to go if it truly wants to be a leader in the crypto space.
He names the carbon pricing system in Alberta as one disincentive for the electricity-guzzling crypto industry, as well as the challenges cryptocurrency companies can face securing financing.
"It's even very difficult to get a bank account if you're a crypto company in Alberta," Elawny said. "We currently face a lot of challenges as a business trying to operate in Alberta, and we as a group are actually exploring our options outside of Alberta, because we're falling behind already."
This report by The Canadian Press was first published March 27, 2022.
Saskatchewan ranchers call for investigation into retail meat pricing
REGINA — A group of Canadian ranchers is calling for an investigation into meat pricing.
The Saskatchewan Stock Growers Association says it's asking the provincial and federal governments to look into what it calls an "imbalance" between the price ranchers receive for the cattle and the price consumers pay at the meat counter.
The group says many ranchers and feedlots are operating at a loss this year. Grass is still scarce on the Prairies due to last summer's drought, and the cost of feed grain and fuel has skyrocketed since last year.
But packers and retailers are reporting strong profits this year. The Stock Growers say they believe slaughterhouses may be intentionally running fewer shifts to in order to keep wholesale beef prices high and allow fed cattle supplies to build up in the countryside.
In the U.S., the Biden administration has already expressed concerns about rising meat prices and vowed to implement policies aimed at increasing competition in the meat-packing sector.
According to Statistics Canada, the retail price of beef is up 11.2 per cent year-over-year.
This report by The Canadian Press was first published July 5, 2022.
The Canadian Press
First test production of plastic a milestone for Heartland Petrochemical Complex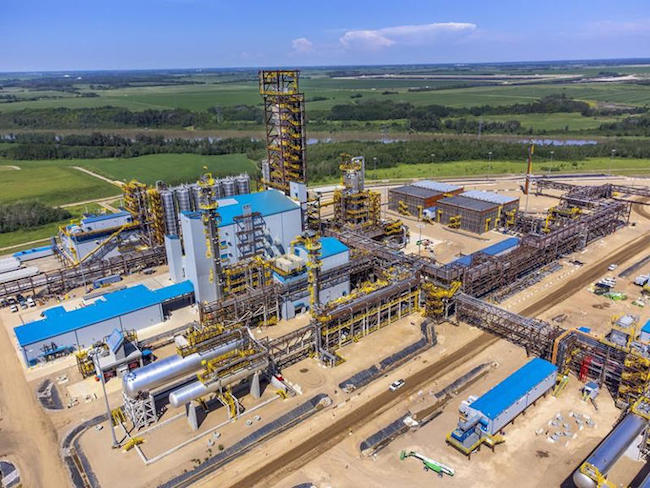 CALGARY — The $4.3-billion Heartland Petrochemical Complex, which has been under construction northeast of Edmonton since 2018, has produced its first plastic pellets.
Owner and operator Inter Pipeline Ltd. said Tuesday the newly commissioned facility has been producing test pellets steadily since late June, an important milestone en route to the expected start of full commercial operation sometime this fall.
The Heartland Petrochemical Complex will convert Alberta propane into 525,000 tonnes per year of polypropylene beads, an easily transported form of plastic that is used in the manufacturing of a wide range of finished products.
Steven Noble, spokesman for Calgary-based Inter Pipeline, said the facility will be the first integrated propane dehydrogenation and polypropylene production facility in North America. He said approximately 70 per cent of Heartland's total production capacity has been already contracted out to long-term customers.
"Through the duration of the project's construction, we've seen demand for polypropylene increase significantly … including at one point hitting an all-time record (market price)," Noble said in an interview. "The demand that we initially forecast certainly hasn't gone away."
The Heartland facility is being built with the support of a $408-million grant from Alberta's provincial government. The cash grant, part of an incentive program aimed at growing the province's petrochemicals sector, is to be paid to Inter Pipeline in equal instalments over three years once the complex is operational.
Noble said by creating a new market for propane, the Heartland facility is an example of how natural resource development in Alberta is diversifying.
"The fact that we're now looking at our raw resources in a different way, and figuring out different ways to get value out of them and create other refined products right here at home … is really the part of the story that everyone here is excited about," he said.
The Heartland Petrochemical Complex is expected to employ 300 people once fully operational.
The polypropylene produced at the facility will be branded as Heartland Polymers.
This report by The Canadian Press was first published July 5, 2022.
Amanda Stephenson, The Canadian Press