Alberta Opposition calling for Olymel Outbreak Inquiry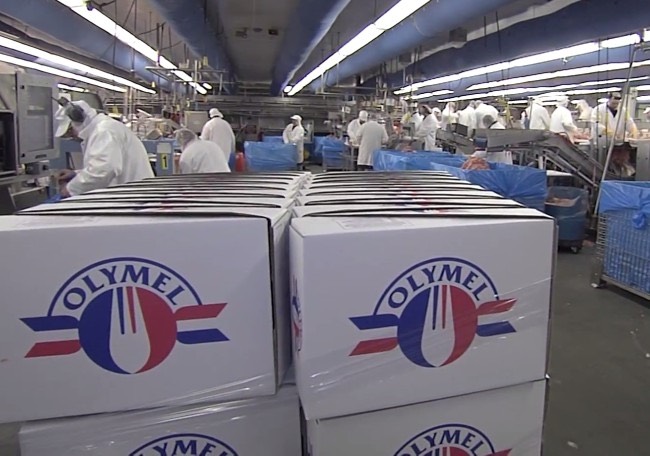 From the Alberta NDP
NDP DEMANDS PUBLIC INQUIRY INTO OLYMEL OUTBREAK,  CALLS FOR PROTECTION FOR WORKERS, NOT CORPORATIONS
Alberta's NDP is demanding an immediate public inquiry into the mishandling by both the UCP government and Olymel of a deadly COVID-19 outbreak at a meat-processing plant in Red Deer, and is seeking a commitment from the Minister of Justice that he will not intervene with legislation to protect potentially negligent corporations from lawsuits launched by victims' families.
As of Wednesday, at least three Olymel employees had died as a result of the outbreak, which began in November and has seen more than 500 cases of COVID-19 confirmed to date. The NDP has also learned that three employees are currently fighting for their lives in intensive care. The Government of Alberta ignored calls for the plant to be closed, even as cases skyrocketed.
"We need to get to the bottom of who is responsible for these senseless, tragic deaths," said NDP Leader Rachel Notley. "People with no choice but to continue working in unsafe conditions have gotten sick and died. We need to hold those responsible accountable and develop new practices to prevent tragedies like this in the future."
During a town hall meeting Tuesday night, UCP Minister of Health Tyler Shandro said Minister of Justice Kaycee Madu was working on legislation to eliminate liability in relation to COVID-19 illness and death for corporations and businesses
"This Government should focus on preventing workers from further injury and death, not covering up the negligence that's already occurred around these tragedies," Notley said. "We call on the UCP Government to reverse these plans."
The NDP is also demanding an inquiry into the Olymel outbreak and the overall history with respect to worker safety in the meat-processing industry during the COVID-19 pandemic.
The Olymel outbreak is now the deadliest linked to a meat-processing plant in Alberta during the pandemic. The outbreak at High River's Cargill plant last year saw two workers die and more than 1,500 cases of COVID-19 confirmed — it remains the largest since in Canada during the COVID-19 pandemic.
"Overall, while meat-packing plants have occurred in several other provinces, only in Alberta have people died, with the number currently standing at six," Notley said.
The NDP is also supporting the call from the United Food and Commercial Workers that the Olymel plant not reopen as planned Thursday and remain closed until worker representatives are satisfied that enhanced health and safety protocols have been put in place to prevent further spread of COVID-19.
"We find ourselves in the same crisis as we were with Cargill," said NDP Labour Critic Christina Gray. "Albertans should remember that the UCP's own Agriculture Minister lied to those workers and told them the plant was safe just days before the operator shut it down,"
MLA Gray previously called for a formal inquiry into the Cargill outbreak and another at the JBS plant in Brooks that saw more than 650 workers infected and one die. To date, the call for an inquiry has been ignored by the UCP.
"Clearly Jason Kenney and the UCP don't care about the workers in these plants," Gray added. "We know that a survey of Olymel workers found three quarters feel nervous or scared to return to work and do not trust the employer to keep them safe. As well, over half of the workers surveyed said they didn't trust the UCP Government to keep them safe.
"How does this Premier possibly justify allowing this plant to reopen when he hasn't done a thing to reassure these workers that they won't become sick or potentially die?"
The NDP will also be drafting a letter to Minister of Justice Kaycee Madu that demands he rule out legislative protection for Olymel, Cargill and JBS. A class-action lawsuit has already been launched against Cargill.
"The UCP wants to let these massive, profitable corporations wash their hands of these horrific incidents and, meanwhile, grieving families of lost loved ones will see nothing but more pain and suffering," Notley said. "This government has a long track record of backing wealthy CEOs and screwing over workers. Enough is enough."
In the U.S., 16 states have brought in legislation or immunity provisions to protect businesses and corporations from liability related to the pandemic.
Canadiens goaltender Price out at least a week with a concussion
EDMONTON — Montreal Canadiens goaltender Carey Price will be out at least a week due to concussion protocols.
Canadiens head coach Dominique Ducharme updated his star goaltender's status Tuesday.
Price was injured in the first period of Montreal's 4-1 loss to Edmonton on Monday following a bump by Oilers forward Alex Chiasson. Jake Allen came on to start the second period and played the remainder of the game.
Price, the winner of the Hart and Vezina trophies in 2015 as most valuable player and top goaltender in the NHL, had just returned to the lineup in Saturday's 4-0 loss at home to the Ottawa Senators after missing six games with a lower-body ailment.
Price has a 12-7-5 record with a 2.64 goals-against average and .901 save percentage this season.
Montreal (19-15-9) has lost seven of its last 10 games and is fourth in the North Division, nine points behind Edmonton and six ahead of Calgary entering play Tuesday night.
The Canadiens face the Oilers again Wednesday night in Edmonton. 
This report by The Canadian Press was first published April 20, 2021.
The Canadian Press
Alberta Court of Appeal denies new trial for man in murders of woman, her daughter
CALGARY — A man convicted of killing a woman and her daughter will not be getting a new trial.
Edward Downey, 51, was appealing two convictions of first-degree murder in the 2016 deaths of Sara Baillie and her five-year-old daughter, Taliyah Marsman, to the Alberta Court of Appeal.
A trial in 2018 heard graphic evidence of how Baillie was found dead in her Calgary home in a laundry basket in her daughter's bedroom. Baillie had duct tape wrapped around her face, neck and wrists. Three days later, the child was found dead in some bushes east of the city.
Both died of asphyxiation.
A jury found Downey guilty and he was sentenced to life in prison with no parole eligibility for 50 years. The trial judge called him a "callous and remorseless individual."
At the appeal hearing, Downey's lawyer argued that the jury heard much about her client's "bad character conduct" which ended up setting the tone for the trial.
"Escorting was alleged to be the undercurrent of Mr. Downey's life. It was highly prejudicial evidence with propensity and character that undermined trial fairness," defence lawyer Kelsey Sitar told the Appeal Court judges in January.
Sitar also said the trial judge erred in her address to the jury and should have explained how to put the evidence in context. 
The Court of Appeal disagreed.
"The jury was entitled to draw its own conclusions from the evidence that was properly before it. The instructions they received were accurate and free of error," wrote Justice Patricia Rowbotham in the decision released Tuesday.
"These instructions provided adequate guidance to the jury on the permissible and impermissible uses of all the character evidence adduced at trial. The ground of appeal is dismissed."
The Crown had argued that Downey killed Baillie because he blamed her for a breakdown of his relationship with her best friend, and because Baillie had dissuaded the woman from working for Downey as an escort. 
The Crown also said Downey believed Baillie's daughter was a witness who needed silencing. 
This report by The Canadian Press was first published April 20, 2021.
— Follow @BillGraveland on Twitter
Bill Graveland, The Canadian Press