Alberta Ombudsman can't do anything about City of Red Deer complaint about 9-11 Dispatch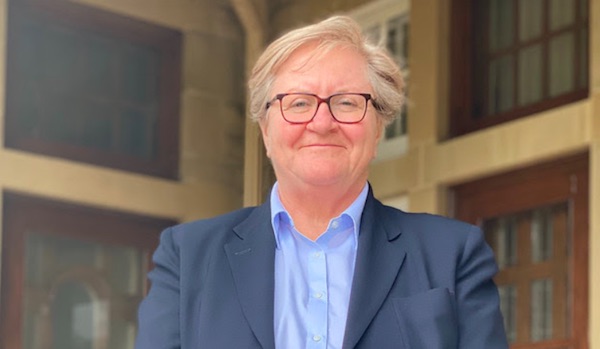 Ombudsman Responds to Municipalities' Complaint About Ambulance Dispatch
Marianne Ryan, Alberta's Ombudsman took the unusual step of publicly commenting on a complaint received involving Alberta Health Services.
The City of Red Deer, along with the municipalities of Calgary, Lethbridge and the Regional Municipality of Wood Buffalo filed a complaint to the Ombudsman regarding Alberta Health Services' consolidation of ambulance emergency dispatch services.
The Ombudsman Act authorizes the Ombudsman to investigate administrative decisions of government ministries and many related bodies, but the Act specifically prohibits her from investigating decisions of Alberta Health Services (AHS).
"My office thoroughly analyzed the complaint and confirmed that the decision to consolidate ambulance dispatch services was indeed made by AHS. While many government-related bodies fall under my jurisdiction, AHS is not one of them," stated Marianne Ryan, Alberta's Ombudsman. "In fact, the Ombudsman Act specifically states that my powers of investigation do not apply to health authorities. My ability to investigate AHS decisions would require a change in legislation. While the issue being complained about clearly affects many Albertans, I am bound by my governing legislation to only investigate matters that are clearly within my jurisdiction."
Investigations by the Ombudsman are conducted in confidence, and it is the Ombudsman's general practice not to comment publicly on complaints, especially ones that are not being investigated.
"Given the substance of the complaint has been widely reported in the media and that it relates to an issue affecting a great many Albertans, I advised the mayors that I would be making a public statement."
Transportation Safety Board investigating helicopter crash in central Alberta
CAMROSE, Alta. — The Transportation Safety Board of Canada says it is investigating a helicopter crash in central Alberta on the weekend.
The government agency says a Bell 206B helicopter crashed near Camrose on Sunday.
It says a pilot and three passengers were on board.
RCMP say officers from the Killam-Forestburg detachment, as well as paramedics and firefights, were called to the crash.
Mounties say three of the four people on board were taken by ground ambulance to area hospitals.
A fourth occupant was airlifted to an Edmonton hospital.
Neither the RCMP nor the TSB would describe the severity of the injuries, and did not identify the people who were on the helicopter.
The Transportation Safety Board says it is gathering information and "assessing this occurrence."
The Canadian Press
Running back James Wilder Jr. signs one-year extension with Edmonton Elks
EDMONTON — The Edmonton Elks signed running back James Wilder Jr. to a one-year contract extension on Monday.
Wilder, who was scheduled to hit the free-agent market next month, racked up 996 total yards and three touchdowns in 2021.
The Florida State product finished third in CFL rushing yards (770) last season and was named the Elks' most outstanding player.
This report by The Canadian Press was first published Jan. 24, 2022.
The Canadian Press