Alberta expecting another gusher in budget ahead of provincial election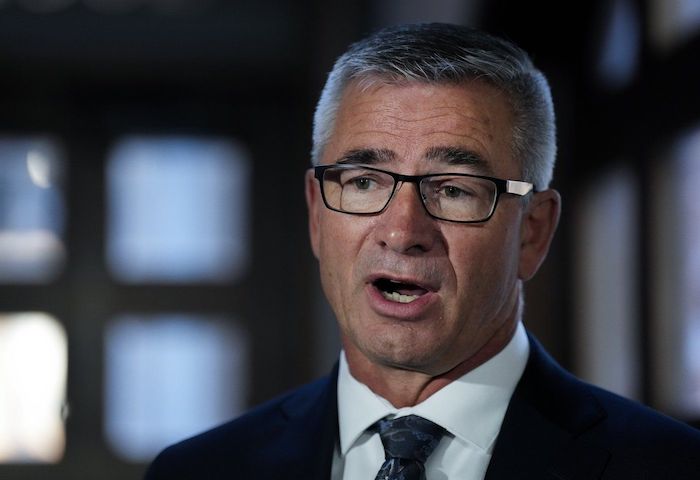 Alberta Finance Minister Travis Toews speaks with the media during the finance ministers' meeting in Toronto on Feb. 3, 2023. Alberta is set to introduce the provincial budget Tuesday — the last before a spring election. THE CANADIAN PRESS/Nathan Denette
By Dean Bennett in Edmonton, Alberta, Canada
Alberta is scheduled to introduce its budget Tuesday — the last before a spring provincial election — with political observerswondering what the province will do with all its billions of extra petrodollars.
"Any budget that's leading into an election is always one that contains quite a few goodies," said University of Calgary economist Trevor Tombe.
"Combine that with a government with significantly higher resource royalties than planned, and you have a lot of scope for big announcements."
Finance Minister Travis Toews, in his four years in the post, has tabled budgets that began with multibillion-dollar deficits and recently spotlighted multibillion-dollar surpluses due to rebounding oil and gas revenues.
The province said in its mid-year forecast that it's expected to finish the current fiscal year, which concludes at the end of March, with a $12.3-billion surplus on the strength of high oil prices and oilsands operations reaching the higher post-payout stage of production.
Tombe said if the benchmark West Texas Intermediate oil price stays robust at US$80 barrel in the coming years, the province could once again, by decade's end, eradicate its $80-billion taxpayer-supported debt.
WTI is currently trading just under $80 a barrel.
"I suspect we'll see less windfall (in the budget) because spending will almost surely grow," said Tombe.
Premier Danielle Smith's United Conservative Party government has already announced and begun implementing a $2.8 billion program of direct payments and tax cuts to help Albertans deal with inflation.
In recent days, Health Minister Jason Copping has promised $158 million in new spending to recruit health staff and $243 million to expand and improve primary care.
Smith said funding for mental health and addiction is to rise from $275 million, up from $87 million in 2019.
Toews also promised more money to fund growing student enrolment from kindergarten to Grade 12. And Advanced Education Minister Demetrios Nicolaides said there will be a two per cent cap on tuition starting in the 2024-25 school year.
Tombe said the key question to ask is what does Alberta do as it reaches yet another fork in the road on how it saves its bounty, given that past boom and bust cycles have seen the province spend heavily in good times then be forced to run staggeringly high deficits in bad times?
Economists, business groups and think tanks have suggested multiple options: recreate a buffer fund, put the money into the nest Heritage Savings Trust Fund, pay down the debt or use it to cover off more tax cuts to make Alberta more inviting to investors, potential newcomers and businesses.
Tombe, who favours debt paydown given current high interest rates, said there should be a plan, whatever the route taken.
"The last time we saw a detailed forward-looking plan for dealing with resource revenues was 2015 under (former premier) Jim Prentice," he said.
"It will be interesting how detailed (this surplus plan) is," said Tombe.
"It's one thing to hand wave about using (surpluses) wisely. It's another to actually have concrete, formula-driven approaches to handling resource revenues."
Voters go to the polls May 29, and recent surveys suggest Smith's UCP is in a tight race with Rachel Notley's Opposition NDP.
Political scientist Lori Williams said she expects short-term inflation aid in the budget won't be as important, because voters want to know which party can be trusted to look after families in the long-term while addressing core concerns over health care.
"Since the money is going to be there no matter who wins the next election, it may come down to a contest over vision and leadership," said Williams, with Mount Royal University in Calgary.
"Money being spent (in the budget) doesn't necessarily move the needle one way or the other."
Williams noted the affordability programs and holidays on provincial tax at the gas pumps is set to end in the short term.
"I think a lot of people will be wondering what happens at the end of May?" she said.
"We can talk about diversification of the economy, we can talk about how well the economy is doing, but the reality is people are still struggling with inflation. The prices at the grocery store are shocking."
This report by The Canadian Press was first published Feb. 26, 2023.
Police looking for these 3 suspects after Super 8 Motel in Innisfail robbed early Monday morning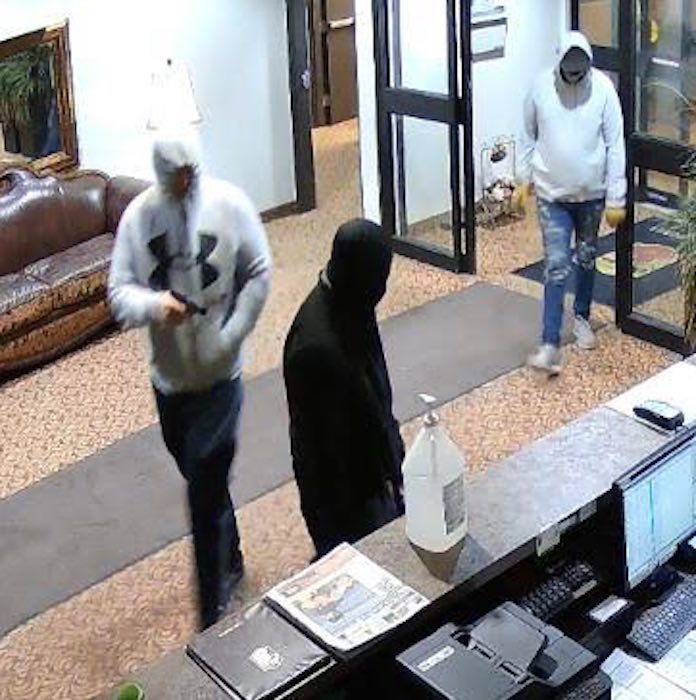 Innisfail RCMP investigate robbery
Innisfail Ala. – On May 29, 2023, at approximately 4:10 a.m., the Super 8 motel in Innisfail was the victim of an armed robbery. Three male suspects entered the hotel, two of which had firearms. Money was demanded from the manager. All three left the motel in a vehicle which is described as:
Chevrolet Dura Max truck
Sliver
Lifted
The suspects are described as:
Suspect #1: Caucasian male, tall and muscular. Wearing jeans and a grey Under Armour hoody. He was carrying a pistol.
Suspect #2: Caucasian male, short. Wearing all black. He was carrying a sawed off shotgun
Suspect #3: Caucasian male tall with a chubby belly. He was wearing a grey hoody, jeans and a black ball hat.
If you have information about this incident, please call the Innisfail RCMP at 403-227-3341 or call your local police. If you want to remain anonymous, you can contact Crime Stoppers by phone at 1-800-222-8477 (TIPS), by internet atwww.tipsubmit.com, or by SMS (check your local Crime Stoppers www.crimestoppers.ab.ca for instructions).
'Tragic accident' blamed for recent death of giraffe at Calgary Zoo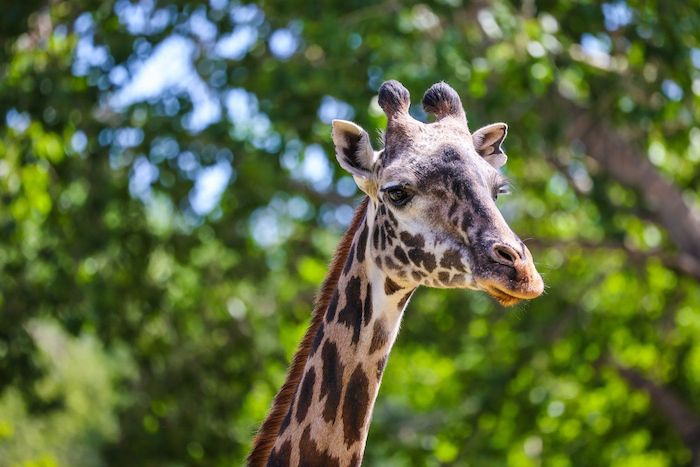 The Wilder Institute/Calgary Zoo says a "tragic accident" led to the recent death of an adult Masai giraffe. A statement from the zoo says the female giraffe named Emara died May 19 after tangling one of her horns on a cable surrounding her enclosure. THE CANADIAN PRESS/HO-Wilder Institute/Calgary Zoo-Sergei Belskey
Calgary
The Calgary Zoo says a "tragic accident" led to the recent death of one of its adult Masai giraffes.
A statement from the zoo says a female giraffe named Emara died May 19 after tangling one of her horns in a cable surrounding her enclosure.
The statement says a necropsy revealed Emara fell against the enclosure fence and died almost instantly of a broken neck.
Emara, who had just turned 12, came to Calgary from the San Diego Zoo in 2016.
The statement says she was a treasured member at the zoo and was known for her cautious yet curious personality and gentle nature.
The zoo says it is checking fencing within its African Savannah Yard enclosure to see if changes are needed to better protect the other giraffes and animals that share the space.
Doug Whiteside, interim associate director of animal care and welfare at the zoo, said Emara was in her prime and was in excellent health when she died.
"Major life changes such as this not only affect our people but can affect our animal residents as well," Whiteside said in the statement Monday.
He said the zoo's remaining giraffes, Nabo and Moshi, are doing well.
Grief counsellors are being made available to Emara's caregivers and other zoo staff.
This report by The Canadian Press was first published May 29, 2023.