Alberta expands boosters, launches booster shot campaign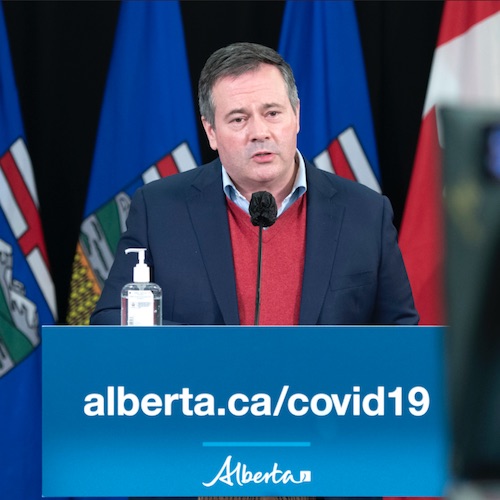 Alberta is opening COVID-19 vaccine boosters to all Albertans aged 18 and older while launching an ambitious booster shot campaign to protect Albertans from the rapidly spreading Omicron variant.
Starting immediately, all Albertans aged 18 and older who received their second COVID-19 vaccine at least five months ago can now book a third dose.
The severity of the Omicron variant is not yet known, but it is clear that there is an increased risk of transmission. Expanded availability of third doses of COVID-19 vaccine will help provide increased protection and prevent community spread.
"There is still a lot that we don't know about Omicron. But one thing we do know is that the most powerful protection from this highly contagious variant is to get a booster shot. I urge all Albertans to step up and protect themselves and the health-care system with a booster as soon as they can."
"I know that many Albertans are eager to get a third dose of COVID-19 vaccine and we are pleased to now offer booster doses to all Albertans aged 18 and older five months after their second dose. Albertans who choose to get a third dose and make use of rapid tests are doing their part to help slow the spread of COVID-19."
"Third doses are especially important to protect against the Omicron variant. Vaccines continue to be our best protection against COVID-19 and with the highly transmissible Omicron variant, I encourage all eligible Albertans to book their first, second and third doses as soon as they are eligible."
Albertans are encouraged to take the first mRNA vaccine available to them for a third dose. Both the Pfizer and Moderna vaccines offer a high level of protection against COVID-19, particularly against severe outcomes.
Pfizer will be offered to Albertans 18 to 29 years of age for booster purposes as a cautionary measure. While there is a slightly increased risk of myocarditis in younger Albertans from Moderna, especially in males, individuals are much more likely to experience myocarditis from COVID-19 infection than the vaccine.
All Albertans aged 18 and older at five months or more from their second dose can book appointments for third doses online with participating pharmacies or AHS by using the Alberta vaccine booking system or by calling AHS at 811.
Aurora Cannabis shares fall 40% after share sale amendment
EDMONTON — Aurora Cannabis Inc.'s share price fell by about 40 per cent, after the company announced it sold US$150 million worth of shares.
The Edmonton marijuana company's share price was $3.47 when trading ended Thursday, but by mid-morning Friday, had fallen to $2.07 and closed at $2.14.
The sale of shares was part of an amendment Aurora made to a previously announced bought deal financing.
The amendment made it possible for a syndicate of underwriters led by Canaccord Genuity and BMO Capital Markets to purchase 61.2 million Aurora units for US$2.45 each.
Each unit is comprised of one common share in Aurora and one common share purchase warrant, which can be used to acquire one common share for US$3.20 each in the next 36 months.
Aurora has yet to record a profit and in recent years has been trying to drive revenues by better aligning supply with demand, laying off staff and closing facilities.
This report by The Canadian Press was first published May 27, 2022.
The Canadian Press
Analysts say natural gas could go even higher after breaking 14-year record this week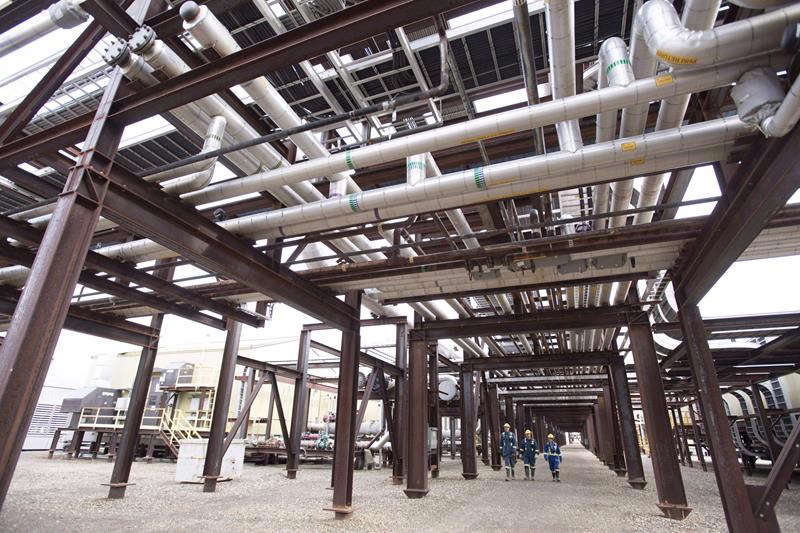 CALGARY — The price of natural gas hit heights not seen since 2008 this week and analysts say it could go even higher this summer.
The U.S. benchmark natural gas price hit is currently trading at around US$8.60 per million British thermal units, or MMBtu. It surged to over $9 earlier in the week.
Analysts say the price could break $10 this summer due to low inventories and global concerns about energy security.
Summer heat waves could also push prices higher by driving up electricity demand.
The surging prices are good news for Western Canada, where the country's natural gas production is concentrated.
But an industry group says labour shortages remain an ongoing challenge for drillers.
This report by The Canadian Press was first published May 27, 2022.
The Canadian Press