Alberta expanding supports and consolidating services for victims of crime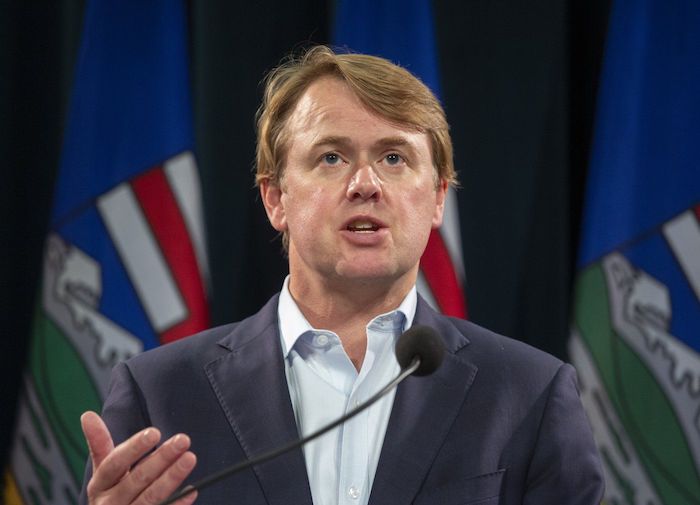 By Dean Bennett in Edmonton, Alberta, Canada
The Alberta government plans to expand the range of supports available to victims of crime starting this fall.
Justice Minister Tyler Shandro says the changes, set to begin Sept. 1, aim to give additional help to victims of violence who face complex and unique problems.
Among the changes, victims needing help coping with a severe brain injury would be able to access up to $100,000 with ongoing supplemental benefits of $1,000 a month.
Victims of human trafficking would be eligible for up to $1,000 for temporary accommodation and up to $5,000 for relocation expenses.
Families of homicide victims can be reimbursed for funeral expenses up to $12,500.
Partners fleeing domestic violence can receive up to $1,000 for emergency travel expenses.
Up to $12,000 for counselling is to be made available immediately to those affected by serious Criminal Code offences, including for families of homicide victims and minors who witness domestic violence.
"Even with our best efforts, crime can happen anywhere and to anyone. And when it happens, it's critical we have a system that's in place here in Alberta which stands with victims every step along the way," Shandro told a news conference in Sylvan Lake, Alta., Tuesday.
"We know the previous financial benefits program was not quick enough and simply did not provide enough immediate support to those who are coping with trauma. And that was not acceptable."
Shandro said the government also plans to streamline the victim services process over the next year.
Right now, services are administered by 62 governance boards and delivered through community-based organizations, such as sexual assault centres and police-based victims services unit.
The province plans to organize the system through four regional boards, matching RCMP administrative areas, and employ centralized support staff to make sure there is continuity and equality of help no matter where a person lives.
The province budgets about $63 million a year for victim services.
That fund is now to be solely dedicated to supports for victims of crime and other public safety initiatives — like drug treatment courts and Crown prosecutors — are to be funded through general revenues.
This report by The Canadian Press was first published July 19, 2022.
Leslyn Lewis's former campaign manager to help Alberta Premier Danielle Smith in 2023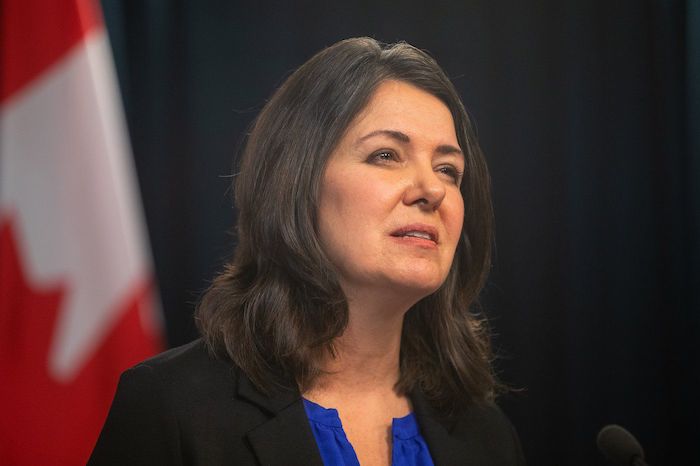 Ottawa – The man who ran Leslyn Lewis's campaign as she made two consecutive bids to become the federal Conservative leader is off to help Alberta Premier Danielle Smith try to win a provincial election in 2023.
Steve Outhouse confirms he will serve as campaign manager for Smith and the United Conservative Party when Albertans go to the polls next spring.
Outhouse is well known in Conservative circles and was Lewis's campaign manager during the federal party leadership contest this year, which Pierre Poilievre won handily.
Lewis is a member of Parliament in rural Ontario who enjoyed the backing of the party's social conservative base during her leadership runs in 2020 and 2022.
Smith will face off in the next election against a former Alberta premier, NDP Leader Rachel Notley.
After taking over the UCP leadership following Jason Kenney's resignation, Smith vowed to push back against Ottawa, beginning with her controversial sovereignty act.
This report by The Canadian Press was first published Dec. 9, 2022.
Future of Energy is Here – Province of Alberta pitches Alberta and Albertans at 2022 Energy Council conference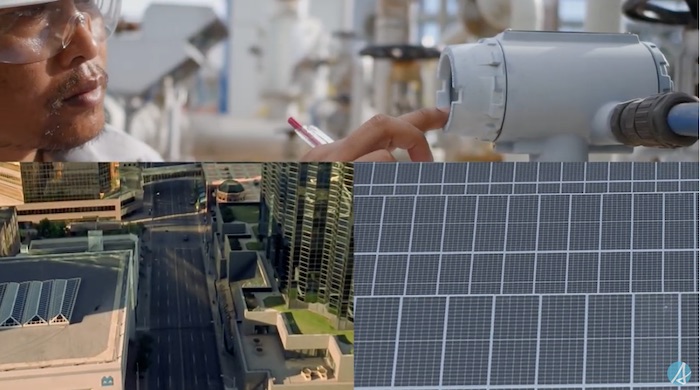 Alberta's Energy Minister Pete Guthrie is making a powerful presentation to state and provincial legislators from across the United States and Canada at the Energy Council's Global Energy and Environmental Issues Conference in Banff.
It's a convincing pitch on behalf of energy workers, and Alberta taxpayers who rely so heavily on the province's most lucrative industry. The presentation is boosted by this video profiling Alberta's stable, abundant and environmentally responsible energy supply.
Energy Minister Pete Guthrie issued the following statement on Alberta's energy sector at the 2022 Energy Council conference:
"Energy matters now more than ever. This year, we've seen how geopolitical events and volatile energy markets can impact the lives of people throughout the world. It matters where the energy that powers our homes, our economies and our lives comes from.
"The world needs a solution for long-term energy security that is also responsible, reliable and affordable. That solution is Alberta.
"It's in this spirit that Alberta is proud to host the Energy Council's Global Energy and Environmental Issues Conference in Banff. We are promoting our energy sector to more than 160 participants – including state and provincial legislators from the United States and Canada.
"During the conference, we will focus discussions on the future of the energy industry, the strength and security of the North American energy system and the role Alberta has to play.
"Alberta is the global leader in responsible energy development that the world needs. We have the innovation, technology and expertise needed to produce responsible energy. We have the highest human rights, labour and environmental standards. We have Canada's fastest-growing renewable energy sector. On top of all that, we are rapidly developing carbon capture and storage and lowering emissions, with the Pathways Alliance targeting net zero by 2050.
"Our government firmly believes Alberta is the key to energy security for North America and the world. Our track record speaks for itself. Last year, about 62 per cent of the crude oil imported to the United States came from Alberta – that is 10 times more than their oil imports from Saudi Arabia, and over four times more than all of OPEC. Every barrel that comes from Alberta helps replace one produced by countries that do not adhere to our high environmental and social standards. Our province has one of the largest oil reserves in the world, and we are ready to supply nations around the world with our reliable and responsibly produced resources.
"Alberta's support of research and innovation excellence ensures that innovators can continue to make groundbreaking discoveries, commercialize game-changing emissions-reducing technologies and solve some of the industry's biggest challenges.
"The future of energy is here. It's Alberta."