Alberta backtracks to bring unimmunized staff back to work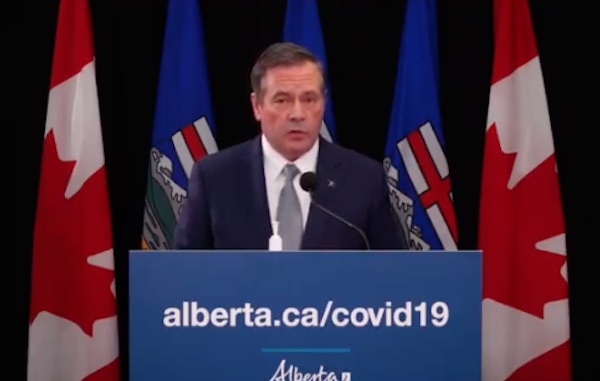 Temporary testing options given to health-care workers
At the direction of Alberta's government, Alberta Health Services will provide all unimmunized physicians and staff the option of temporary frequent COVID-19 testing to ensure the anticipated demand on the health-care system caused by the Omicron variant can be met.
The testing option, which was previously available to a small number of unimmunized Alberta Health Services workers at specific work locations, will now be available to any unimmunized staff member who wants to return to work, as part of the Immunization or Testing of Workers for COVID-19 Policy, which will be reviewed by the end of March 2022.
As of Dec. 23, approximately 1,400 full- and part-time staff who are not fully immunized have been placed on unpaid leave. The testing option allows those staff to return to work if they accept the testing option.
Testing will be available at their expense, and unimmunized staff will be required to provide proof of a negative Health Canada-approved COVID-19 test that was completed no more than 48 hours before each of their working shifts. A positive rapid antigen test would require a PCR test.
"We stand by the Alberta Health Services workers immunization policy as we have from the start, and staff and physicians deserve credit for the high immunization coverage they've achieved. In light of the risk posed by the Omicron variant, we need to adjust the policy to maximize capacity and avoid losing any staff if we can while still keeping patients safe. The immunization policy is about putting patients first, and this adjustment continues to put patients first by supporting Alberta Health Services in planning to add capacity as needed."
"We are concerned about the rapid rise in Omicron cases across the province in recent days, and anticipate that it could further impact our health-care system quickly. We must ensure we have the staff and resources required to care for our patients."
Alberta's government and Alberta Health Services strongly encourage all health-care workers – and all Albertans – to get immunized, including a third booster dose if they are eligible.
As has been the case for all four previous waves, the best way to protect our hospitals is for people to follow public health guidelines and restrictions, stay home when sick, wear a mask, and most importantly, get fully immunized, including a booster.
Quick facts
More than 97 per cent of full-time and part-time staff have had at least two doses of COVID-19 vaccine.
More than 99.8 per cent of physicians have had at least two doses of COVID-19 vaccine.
More than 99 per cent of ICU staff have submitted proof of being fully immunized.
Aurora Cannabis shares fall 40% after share sale amendment
EDMONTON — Aurora Cannabis Inc.'s share price fell by about 40 per cent, after the company announced it sold US$150 million worth of shares.
The Edmonton marijuana company's share price was $3.47 when trading ended Thursday, but by mid-morning Friday, had fallen to $2.07 and closed at $2.14.
The sale of shares was part of an amendment Aurora made to a previously announced bought deal financing.
The amendment made it possible for a syndicate of underwriters led by Canaccord Genuity and BMO Capital Markets to purchase 61.2 million Aurora units for US$2.45 each.
Each unit is comprised of one common share in Aurora and one common share purchase warrant, which can be used to acquire one common share for US$3.20 each in the next 36 months.
Aurora has yet to record a profit and in recent years has been trying to drive revenues by better aligning supply with demand, laying off staff and closing facilities.
This report by The Canadian Press was first published May 27, 2022.
The Canadian Press
Analysts say natural gas could go even higher after breaking 14-year record this week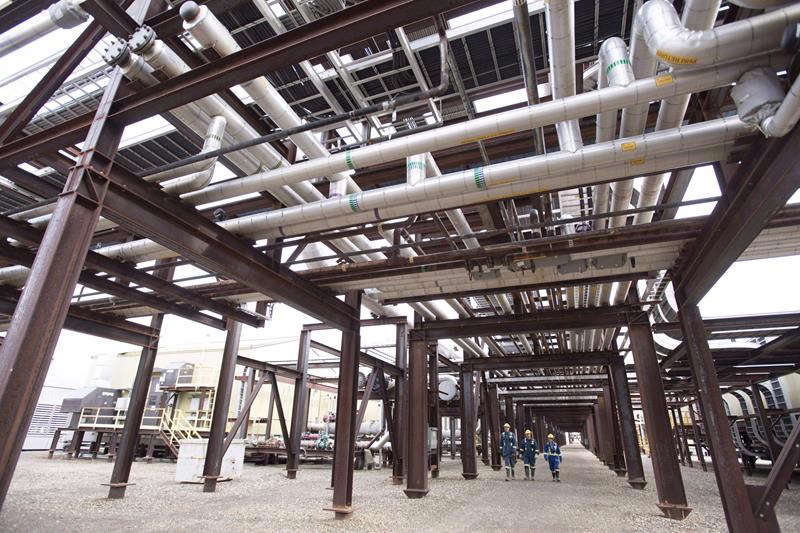 CALGARY — The price of natural gas hit heights not seen since 2008 this week and analysts say it could go even higher this summer.
The U.S. benchmark natural gas price hit is currently trading at around US$8.60 per million British thermal units, or MMBtu. It surged to over $9 earlier in the week.
Analysts say the price could break $10 this summer due to low inventories and global concerns about energy security.
Summer heat waves could also push prices higher by driving up electricity demand.
The surging prices are good news for Western Canada, where the country's natural gas production is concentrated.
But an industry group says labour shortages remain an ongoing challenge for drillers.
This report by The Canadian Press was first published May 27, 2022.
The Canadian Press