A simple question from a daughter. A special connection to a horse. Another chance to defeat the demons.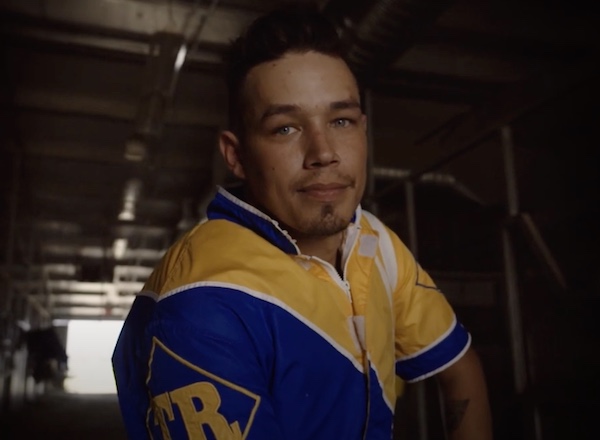 If you know the racetracks in Saskatchewan and Alberta there's a very good chance you've run into the name Tyler Redwood. Tyler has been racing Standardbreds his entire adult life. Driver of the year in Saskatchewan in 2009, 2011, and 2012, he was on top of his game until addictions knocked him off his horse so to speak. One late fall night in September 2012, Redwood drove an ATV into a tractor, shattering his jaw and threatening his career. He was losing his battle with alcohol and drugs. He was falling into depression. He tried to take his own life.
Fortunately, Tyler Redwood kept coming back to his horses. There was something in the relationship with an animal who needed love and a horse lover who had something to give. Shoeing a horse, brushing a horse, just spending time with an animal, especially the ones others are giving up on. Redwood has always enjoyed sharing a little love with the majestic animals. On his toughest days he admits horses give him something special in return.
One after another the tracks closed in Saskatchewan and Redwood was faced with a life changing decision. Would he move onto a different pursuit? Or would he pursue his passion somewhere else? In the end it was his passion that would save him. Tyler moved his family to Central Alberta and became a bit of a fixture at Century Downs and The Track on 2. But moving his loved ones away from their family members was a struggle, especially considering his demons followed him. As Redwood tried to establish himself in Alberta, depression was sometimes getting the better of him. Suicidal and dependent, spending all his free time isolated from his family in the garage, it was a question from his daughter that sparked the much-needed change in Tyler's life.
In the clear way only children speak in she asked her father why he was spending all his time in the garage and not with her and her 2 siblings. The question cut Redwood to the bone. The next day he pursued the help he would need to put him on a path to recovery. Other than one setback on August 11, 2018, Tyler has been strong.
One of his great loves now is his relationship with his horse Star Flight. Star Flight was struggling on the track just like Redwood when he got a chance to ride her. He felt something in her and a conversation with the owner turned into an eventual purchase. The two troubled souls bonded and the relationship sparkled on the track. The struggling horse started to win. Six victories later Star Flight was a finalist for Claiming Filly / Mare of the Year at the 2021 Alberta Standardbred Horse Association Awards.
With a new love in his life, his children nearby, and horses to spend time with Tyler Redwood has come to recognize a new strength. Now he feels strong enough to share his story with others who are struggling. In the following video he shares a beautiful message on behalf of The Canada Suicide Prevention Service. Here's "Redwood Redemption" an inspirational testament to the day to day struggles of an Alberta horseman.
If you're thinking about suicide, are worried about a friend or loved one, the Canada Suicide Prevention Service is available 24/7 for voice and 4pm to 12am ET for text.
The Canada Suicide Prevention Service
Need help? Call and connect with our responders now at 1-833-456-4566.
Between 2 pm and 10 pm (Alberta time) you can send a text to 45645
Judge decides 'Freedom Convoy' organizer Tamara Lich stays out on bail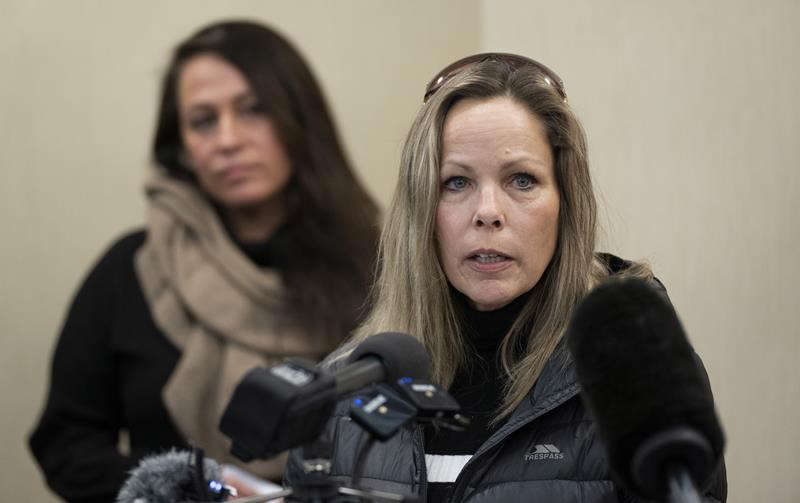 OTTAWA — Tamara Lich, a key organizer of the "Freedom Convoy" protest that gridlocked Ottawa for weeks, will remain released on bail while awaiting trial, a judge ruled Wednesday.
Ontario Superior Court Justice Kevin Phillips said he made his decision because she has followed her bail conditions, her surety has supervised her well and she's already had a "taste of jail," which he said lowered her risk to reoffend.
The judge said he does not accept that Lich breached her release conditions by agreeing to receive an award, and added Lich can be trusted to respect the conditions of her release.
She was released in March with a long list of conditions, including a ban from all social media and an order not to "support anything related to the Freedom Convoy."
The terms of Lich's release were intended to prevent a similar protest from happening in the national capital, the judge said, adding the court does not seek to control people's political views.
"The courts are not a thought police. We seek only to control conduct to the extent that certain behaviour will violate or likely lead to violation of the law," he said.
The protest is over and has left Ottawa, he said, adding it would be "practically impossible" to mount a similar protest in the city again.
Lich's lawyer, Lawrence Greenspon, said in an interview Wednesday that he was pleased with the decision.
"She'll be able to conduct her life in a lot more normal fashion as a result of the judge's ruling," said Greenspon.
Moiz Karimjee, a Crown prosecutor, said last week that Lich violated one of her bail conditions by agreeing to accept an award for her leadership during the Ottawa protest, and should be sent back behind bars to wait for her trial.
Greenspon argued last week her bail conditions should be loosened to allow her to come to Ontario and use social media.
He told the court that the social media ban imposed on Lich was unnecessarily broad and has had a huge impact on her life while she's been out of custody.
However, Phillips said Wednesday the ban on Lich's access to social media is warranted.
"Social media can be a problematic feedback loop where people get egged on and caught up in group activity they would never perform on their own," he said.
Social media "undoubtedly contributed to and even drove" Lich's conduct related to the protest, and her separation from it is necessary to lower her risk of reoffending, said Phillips.
Noting that Lich is in her late 40s, Phillips said she should be able to remember "how to use the social skills she surely built up before the advent of the internet."
Lich is able to communicate by many other means, including email, phone or meeting in person, he said.
Greenspon said while he would have liked to see the social media ban reversed, "the most important thing was the rejection of the Crown's efforts to to put her back in jail for agreeing to accept an award."
The judge did amend her release conditions to allow her to visit Ottawa.
Lich's motivation for coming to the city cannot be disclosed because it is under a court-ordered publication ban.
Phillips reiterated the high unlikelihood that Lich could organize an event resembling the convoy protest.
While she's permitted to come to Ottawa, Lich is not allowed to visit the downtown core so as not "to walk around the very neighbourhoods she is alleged to have traumatized," he said, except to attend court or meet with legal counsel.
Lich and fellow protest organizer Chris Barber are jointly accused of mischief, obstructing police, counselling others to commit mischief and intimidation.
The "Freedom Convoy" protest evolved into a weeks-long demonstration that congested the streets of Ottawa in February.
This report by The Canadian Press was first published May 25, 2022.
———
This story was produced with the financial assistance of the Meta and Canadian Press News Fellowship.
Erika Ibrahim, The Canadian Press
OSC withdraws some charges against former CannTrust leaders at hearing
VAUGHAN, Ont. — Three former CannTrust Holdings Inc. leaders accused of securities offences have had some charges dropped, the Ontario Securities Commission said Tuesday, though the fraud charges remain.
OSC spokesperson JP Vecsi says the withdrawn charges against Peter Aceto, Mark Litwin and Eric Paul were linked to making false or misleading statements to the OSC in CannTrust press releases.
OSC lawyer Dihim Emami said in a virtual courting hearing held in Ontario today that the charges were being withdrawn to reduce the length of the upcoming trial.
Aceto, Paul and Litwin still face charges of fraud and of authorizing, permitting or acquiescing in the commission of an offence.
Litwin and Paul are also facing insider trading charges and Litwin and Aceto are charged with making a false prospectus and false preliminary prospectus.
The charges were first laid by the OSC in June 2021, roughly three years after CannTrust was found to be growing thousands of kilograms of cannabis in unlicensed rooms, while executives told shareholders the Vaughan, Ont. company was compliant with regulatory approvals.
In May, the company was renamed Phoena Holdings Inc.
This report by The Canadian Press was first published May 25, 2022.
The Canadian Press