A new Canadian city flirts with the dream: heated downtown sidewalks
ST. JOHN'S, N.L. — A winter-weary city councillor in St. John's, N.L., is hoping to resurrect an idea that has been tried, tested and mostly abandoned in other Canadian cities: heated sidewalks.
Sandy Hickman has asked city engineers to look at heating a small section of downtown sidewalk that's already scheduled for repair work, as a pilot project.
"We're a snowy city," Hickman says. "It's something we should at least look at."
Hickman was inspired by other cities that made the idea work, saved money on snow-clearing and built a more hospitable downtown in the process.
Holland, Mich., launched its "snowmelt" system in the late 1980s.
The system pumps hot water through a tubing system under city sidewalks, and has since been expanded to cover 600,000 square-feet of the city's pavement.
Since then the town of about 33,000 people has become a "regional running mecca," according to its website, attracting visitors and inspiring nearby towns to try out smaller experiments.
Holland also calls its heating system a money-saver, saying it has reduced slips and falls, requires no snow removal, salt or sand, and has extended pavement life.
Reykjavik, Iceland, heats some of its streets with underground geothermal energy, while other Nordic cities use electric heating.
Despite success stories both near and far, heated sidewalks haven't caught on in the snowy Canadian cities that have considered it, aside from a few small driveways and short paved stretches.
Saskatoon toyed with the idea as part of its plans to redevelop the city core, but officials were not pursuing it as of 2017.
In Montreal, the dream was introduced and then dropped after a change in administration.
The city had announced its plan in 2015. The system was to circulate a mixture of warmed water and glycol warmed by electricity under a 670-metre stretch of Ste. Catherine Street.
But the idea was scrapped due to cost concerns. In December, city officials said they had no current plans to resurrect the previous administration's idea.
Ahmed El-Geneidy, a professor in McGill University's urban planning department, said he's skeptical of heated sidewalks' cost-effectiveness and ability to make Canadian cities more widely accessible.
El-Geneidy said the idea seems too costly for such a small area of sidewalk, and could raise maintenance challenges that would disrupt sidewalk use in the future.
"You cannot do it for every single sidewalk, that would be crazy," El-Geneidy said from Montreal.
"We want people to be active and walking in the entire city, active in the suburbs, active everywhere, so we need to clear the snow everywhere."
El-Geneidy suggested incentives for researchers across Canada to come up with cheaper, environmentally friendly chemical snow-clearing solutions, or investing in more ice-breaking machines to get more of the city cleared faster.
Hickman, though, thinks heated sidewalks could put a dent in the sizable snow-clearing budget in St. John's, which hovers around $15 million per year.
The coloured row houses famed for the character they bring to downtown St. John's also make clearing roads more difficult. Most don't have driveways, forcing people to park on the road.
The city's steep hills also pose challenges for removal. Pedestrians have raised concerns that snow is cleared from roads and pushed onto sidewalks, where it can take days to be removed.
Hickman thinks heating sidewalks could save time and money — and if it works out downtown, he hopes it could be applied in other pedestrian-heavy areas of town.
Safer winter sidewalks for pedestrians could also give struggling businesses a boost they desperately need, Hickman said. Water Street in downtown St. John's is currently dotted with empty storefronts.
He has asked the city's engineering staff to look at other cities and best practices, and come up with a quote within the next few months.
Hickman suggested using excess power from downtown's Mile One centre to heat water, but said he's open to whatever ideas are presented.
If the costs end up being too exorbitant, the pilot likely won't go ahead, but Hickman thinks it's worth doing if sidewalks are coming up for work anyway.
"If we can create a good environment for people downtown and create some positivity, I think that's a good thing for downtown, which should be the focal point of any city," he said.
"Some people say why do it, I say why not."
Holly McKenzie-Sutter, The Canadian Press
Prominent Alberta Conservative Voice Explains: Why I am voting Yes to End Equalization…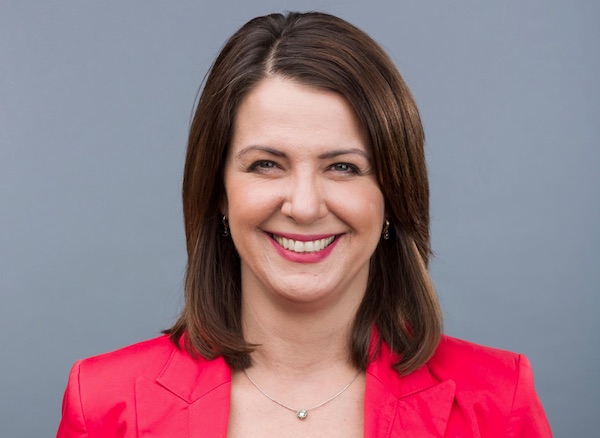 From Danielle Smith
To me, equalization, the health transfer and the social transfer combined, are a measure of how much the federal government is overtaxing us. The Constitution has a very limited role for the federal government. The federal government likes to use its spending power to meddle in areas that aren't its jurisdiction. My view is this – if you want to pass policy for health care, long term care, drug plans, day care, welfare – then RUN FOR PROVINCIAL OFFICE. Don't take money from the provinces, launder it through the federal bureaucracy and then divvy it up unfairly to give back more money to the provinces that you think will vote for you. (Yep – that's how I see it.)
So let's analyze the numbers a bit shall we? I have three tables to show you that tell the whole story.
The level of overtaxation (on these three programs alone) is easily quantified. In the 2021-22 fiscal year it will be $83.890 billion. In just 10 years, the federal overtaxation has grown from $60.085 billion – that's a 40 per cent increase.
Per person Ottawa transfers an average of $2,181. But of course we know, because of equalization, some provinces are more equal than others.
Take a look at Alberta. Our transfers have grown from $3.661 billion to $6.835 billion in the same period, or from $946 per person to $1,523 per person.
Now take a look at Quebec. Their transfers have grown from $17.329 to $26.306 in the same 10 year period, or $2,148 per person to $3,039 per person.
How would an equal per capital model impact the other provinces?…
In my column, I said we should eliminate equalization and instead do equal per person transfers to every province. If we did that, Alberta would receive $9.788 billion this year, a difference of $2.953 billion more. Alberta isn't the only one getting hosed. Look at the final line in the table below. So are BC and Ontario. Saskatchewan is shortchanged $781 million, and poor Newfoundland and Labrador, which in on the brink of bankruptcy but still doesn't qualify for equalization, would get $343 million more.  If we eliminated equalization and gave everyone the same per person amount, Quebec would receive $18.879 billion or $7.427 billion less than is expected this year. As it should be. Saskatchewan and Newfoundland and Labrador should not be subsidizing Quebec.
There are a couple of things I really like about a per person transfer model.
It encourages provinces to compete to attract people, because the more people you attract the more dollars you attract.
I understand the Fairness Alberta argument about changing equalization. They suggest a markup to market on the electricity price that hydro rich provinces charge, they want to stop growing equalization with GDP growth, and they want to account for the different cost of services in each province. But in the end, if we create a program that rewards provinces only for attracting people then they have to implement policies that attract people. Like having low rates of taxation, making it easier to start a business, having affordable housing, and so on. There is a lot that is in the power of government. But if we keep giving provinces more money as they adopt policies that reduce their attractiveness it is counterproductive.
A per person model is going to give a greater benefit to smaller provinces with lower costs of services than larger provinces with a larger cost of service.
Even if making Alberta pay more is the objective of Ottawa, an equal per capita transfer amount still has Alberta paying disproportionately into the pot. Alberta has higher wages, higher workforce participation rates, higher spending so we will stay pay more in personal and corporate income taxes, GST, fuel tax, EI, CPP and other federal taxes, than we receive back in per person federal transfers. This won't eliminate the net payer status we have; but it will get us on our way to narrowing the gap.
Once we have established  a single per person transfer that is the same across the country we can move to the next step, which is convert the cash transfer into tax points instead.
If Alberta was getting its proper share of transfers – $9.79 billion – we could then move to the next stage of negotiation with Ottawa. Which is to convert the cash to tax points instead. I'll leave it to the accountants to figure out the precise numbers, but conceptually let's say it would mean reducing the federal income tax by 5 percentage points across all categories and increasing provincial income tax by 5 percentage points across all categories. The reason to do that is this, as Alberta grows so would it's share of own-source revenues. Rather than have Ottawa continue to capitalize on our growth, we would.
Once we have fixed the problems with federal provincial transfers, we can move on to fix CPP and EI next.
Alberta pays disproportionately into CPP and EI too – we pay roughly 30 per cent of the premiums for CPP and only get back about 10 per cent of the spending. I haven't done the calculation on EI but I suspect it's even worse. If we can stop the overtaxation on income tax, these two programs should be next.
Enough is enough…
For too long we have just accepted that this is the way the country works. I think we've been bullied into thinking that paying disproportionately into Confederation was our penance for the federal government cancelling the National Energy Program. It's almost as if we collectively felt that if only we paid off central Canada, they wouldn't come after our resource wealth again. How wrong we were. Now Quebec is so bloody minded they don't care if they hurt themselves by killing off our energy industry.
That's fine. If they don't want the revenues that come from our energy resources, we should be happy to keep it for ourselves. Let's start to show them we are serious by strongly voting yes to end equalization on October 18.
O Chi-Nada: The People's Republic Of Dunder Mifflin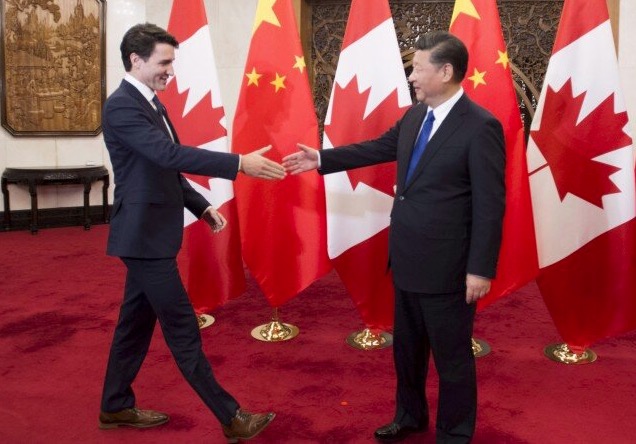 Former PM Lester Pearson once fashioned Canada as "honest broker" to the world. With its long history of showing up for the toughest fights, Canada had the credibility to referee between America and the world's other nations from its perch in the U.N., NATO, the Five Eyes Group and more. Pearson's crowning moment was negotiating an end to the Suez Canal crisis in 1956-57.
Today's PM, Justin Trudeau, has turned Canada into the Dunder Mifflin Paper Company with him as Michael Scott, the vain, ridiculous manager of the outfit. As the recent Two Michaels hostage drama demonstrates, no one takes Canada seriously anymore. They even create new security groups (the recent AUKUS) just so Trudeau's Woke frat party can be left out.
But in the best comic tradition, Trudeau and his coterie of activists and climate freaks don't get that they're laughed at. Like Michael Scott they believe that they're in charge, the situation is not hopeless. Like Scott, who claimed to be "two-fifteenths" Native American, Trudeau pretends to be simpatico with the indigenous people and a supporter of women whom he molests.
If you were looking to sum up just how hollowed-out the Canadian dream has become under Trudeau and previous Liberal governments, the China file might suffice. The brazen kidnapping of Michael Spavor and Michael Korvig– after Canada put Huawei executive Meng Wanzhou under house arrest pending extradition to the U.S.— is the most public sign of how Canada is now a non-entity globally.
Trudeau made cautious statements about repatriating the men, but it was always timid, don't-get-them-mad word salads. No one was fooled. NBA players show more gumption faced with the Chinese politburo— and they have none. While the rest of the Western alliance was rejecting Huawei to build 5G networks, Canada was an easy mark. No wonder China rejected Trudeau and his ambitious Sino-Canadian dreams package in December of 2017.
The Huawei/ Two Michaels pantomime is a small speck of an iceberg that has resulted from the Chinese infatuation established by Liberal PM Jean Chretien and son-in-law André Desmarais who planted their flag in China following leaving the PMO. Seduced by China's abundant markets and "easy" profits, they created a China cult in Canada of business and political leaders drawn in by Communist Party "efficiency".
The signpost that Liberals had it bad for the Chinese came in Trudeau's infamous 2013 fanboy quote: "You know, there's a level of admiration I actually have for China …. Because their basic dictatorship is allowing them to actually turn their economy around on a dime and say 'we need to go green  fastest…we need to start investing in solar.'" (How about that one-child policy, eh Justin?)
He wasn't alone. In the 2019 federal election, John McCallum, the former Liberal cabinet minister and Canadian ambassador to China who took $73,000 in free trips to China, was free with advice on how the Chinese might manipulate that election. "Anything that is more negative against Canada will help the Conservatives, (who) are much less friendly to China than the Liberals," McCallum told the South China News. ".. it would be nice if things will get better between now and (Canada's federal) election (in October)."
Over the past generation (the majority of it under Liberal governments) Canada has become a dumping ground for Chinese Communists looking to launder money, steal copyrights and control Canada's economy. With little pushback from Trudeau's government. Anthony Campbell, the former head of the Intelligence Assessment Secretariat of the Privy Council Office, noted Beijing was spreading around so much money— and the federal government was so inattentive to the implications— "that nobody at the centre of power in Canada was capable of articulating what the words "national security" even meant anymore."
The current panic over foreign ownership of Canada's residential housing stock is symptomatic of the passive takeover of its economy.
It's why Trudeau was happy to have foreign affairs left out of the Leaders Debates in 2021 in favour of the climate politics of 2050. Otherwise he might have had to reveal how People's Liberation Army scientists managed to obtain high-level security clearances to undertake research at the National Microbiology Lab in Winnipeg. And why they were spirited out of the country.
Such is Canada's supine relationship with China that it is no longer trusted by its former allies. In one of his coherent moments, U.S. president Joe Biden said his country has no better ally than Australia, which has been insubordinate to the Chinese while Canada's elite rolled over. Trudeau, dazzled by climate fantasies, doesn't seem to notice when G7 leaders mocked him for claiming he was the "dean" of the group with Angela Merkel's departure.
Or when a secret vaccine-development agreement with China's CanSino Biologics ended when Beijing reneged on the deal and blocked shipments to Canada.
If he were paying attention Trudeau might have been alert to the growing influence China exerts in Canada's politics. The CPP think nothing of reaching across the Pacific to smack Chinese Canadians who veer from the party line on the economy, trade, Taiwan, Hong Kong and more. When the Tories' platform said they would "stand up" to China on a list of issues by banning Huawei Technologies Co. from 5G networks and withdrawing Canada from the Chinese-led Asian Infrastructure Investment Bank you knew there'd be pushback.
Sure enough, Conservative candidates In the just-concluded election saw votes hold steady in almost all constituencies across the country. But in ridings with a heavily Chinese-Canadian vote CPC candidates were bombarded by third-party claims they were disloyal Chinese for attacking the CPP. China's ambassador, Cong Peiwu, said Beijing opposed politicians who were "smearing" China. Chinese state-run newspaper the Global Times described CPC policy as "toxic" and "hostile" to China.
On election night, Liberal preference in Ontario dropped 2.7 percentage points and the Conservative vote went  up 2 percentage points. But not in ridings with heavy Chinese concentrations.  In 2019, Conservative Joe Chiu won his seat over Liberal Joe Peschisolido, 41.7 per cent to 35.1 per cent. On Monday, he lost to Liberal Parm Bains, 42.8 per cent to 33.4 per cent.
In BC Richmond Centre, Alice Wong won in 2019 with a 20.5 point margin. In 2021 he was defeated by Liberal Wilson Miao, who led her by 39.4 per cent to 37.1 per cent. The drops were consistent in other heavily Chinese ridings across the country. The CPP had apparently won Trudeau re-election.
Not that Canadians are crying out for greater ties to China.  Terry Galvin points out in The National Post: " A poll carried out in August showed that two-thirds of Canadians want Ottawa to take a harder line with China. An Angus Reid poll released in March showed that only one in 10 Canadians agrees that Canada should pursue closer trade ties with China."
For all intents and purposes the modern Liberal Party's image of China remains lost in the gauzy Norman Bethune days of plucky Mao and the People's Party. The damage to its sovereignty is incalculable— and getting worse. Not that the PM knows. As Michael Scott said, "I love inside jokes. I hope to be a part of one someday."
Bruce Dowbiggin @dowbboy is the editor of Not The Public Broadcaster (http://www.notthepublicbroadcaster.com). The best-selling author of Cap In Hand is also a regular contributor to Sirius XM Canada Talks Ch. 167. A two-time winner of the Gemini Award as Canada's top television sports broadcaster, his new book with his son Evan is called InExact Science: The Six Most Compelling Draft Years In NHL History is now available on http://brucedowbigginbooks.ca/book-personalaccount.aspx