3 billion a week! Bank of Canada buying bonds at same rate as federal government overspending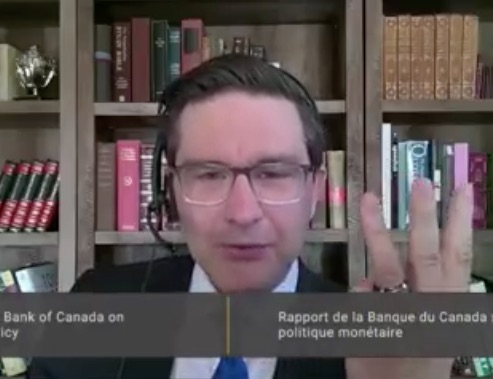 At a committee hearing today, Opposition MP Pierre Poilievre showed how The Bank of Canada is helping the Federal Government drive up inflation. Poilievre pointed out the Federal Government is borrowing 3 billion dollars a week while the Central Bank is buying 3 billion dollars a week worth of government bonds.
Critics of this approach say the Bank of Canada is in effect helping the federal government to pay for overspending, punishing lower income Canadians.  Funding the government with printed money drives up the prices of  everything, boosting the cost of housing, food, and general necessities throughout the country.
In this exchange Poilievre asked Tiff Macklem, Governor of the Bank of Canada why the Bank of Canada is widening the gap between rich and poor.
Raise a glass to celebrate Canadian Beer Day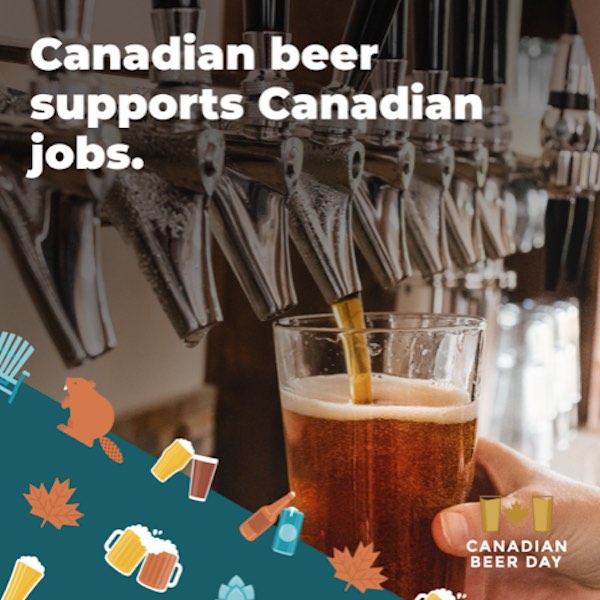 The third annual day dedicated to Canadian beer and our local brewing industry – Canadian Beer Day – is today – Wednesday, October 6, 2021, with coast-to-coast celebrations at local breweries, pubs, restaurants and at home with family and loved ones. Canadian brewers, beer enthusiasts, and the hardworking Canadians connected to the production and sale of beer across the country are raising a glass to #CheersAgain on this #CDNBeerDay – recognizing the positive impact beer has on our culture, communities, lives and economy.
First started in 2019, Canadian Beer Day is dedicated to celebrating beer and the thousands of Canadians involved in the brewing, selling, delivering, serving – and enjoying – Canada's favourite beverage loved by millions across the country. The celebration, which occurs every year on the Wednesday before Thanksgiving, recognizes and celebrates beer and breweries in Canada and the workers directly involved in beer's supply chain – agriculture, manufacturing, transportation, and hospitality.
"Beer brings Canadians together, and it's been a part of our country's culture and communities for generations. The last 18 months have been a challenging time for Canadians and businesses, specifically those in hospitality and tourism, making beer's role in bringing friends and family together more important than ever," said Dana Miller, Interim Director, Communications and Engagement for Beer Canada.
"Whether in a small or larger group this year, we hope that Canadians will join us in safely supporting our brewers, restauranteurs, barley farmers and all those connected to beer by raising a glass of your favourite Canadian-made beer today," Miller added.
This year, Canadian Beer Day launched an initiative to fundraise for Food Banks Canada to help fellow Canadians struggling with food insecurity, especially during COVID-19. Apparel has been sold online to beer fans across the country, and Beer Canada will match all proceeds with a donation being made shortly after October 6.
Canadian brewers directly employ over 19,000 Canadians, and approximately 149,000 jobs across Canada's hospitality, tourism, agriculture and manufacturing sector are supported by the production and sale of beer.
Canadian Beer Day is all about celebrating the beverage Canadians love, and the positive contributions brewers make to local communities across the country throughout the year. To find out more, visit www.canadianbeerday.ca.
QUICK FACTS
·       85% of the beer consumed in Canada is made here.
·       Approximately 149,000 Canadian jobs are supported by the production and sale of beer.
·       Over 19,000 Canadians work in breweries across the country.
·       Canada is home to over 1,200 breweries.
·       Beer contributes $13.6 billion to Canada's GDP annually.
ABOUT BEER CANADA
Beer Canada is the voice of the people who make our nation's beers. Our members account for 90% of the beer produced in Canada. The sale of beer supports 149,000 Canadian jobs, generates $14 billion in Gross Domestic Product and $5.7 billion in government tax revenues.
Urging political action, Cafe Owner Chris Scott instructs tens of thousands of followers to bring down Premier Kenney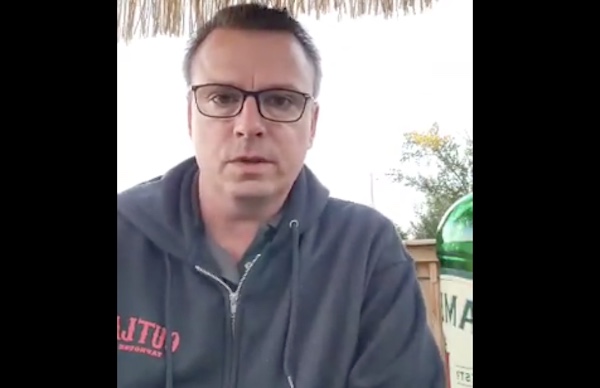 Shortly after Premier Kenney announced the latest covid 19 restrictions, a frustrated Chris Scott took to social media to vent and to urge Albertans to get politically active.  Chris Scott, owner of The Whistle Stop Cafe in Mirror may be a small town cafe owner, but he commands a huge audience of over 45,000 followers on Facebook.   Many of them are politically active.  Many others soon will be.  That's if they take on the challenge from Scott who urged all Albertans to get involved with Alberta's Conservative party and influence the local Constituency Associations to start a movement to close this chapter of Premier Kenney's political life, the way the Premier will undoubtedly be closing another round of businesses who won't survive this next round of mandates.
To see what else Chris Scott is up to, click here to see the Whistle Stop Cafe Facebook Page.