15 people charged with criminal contempt over pipeline protest, 10 others await fate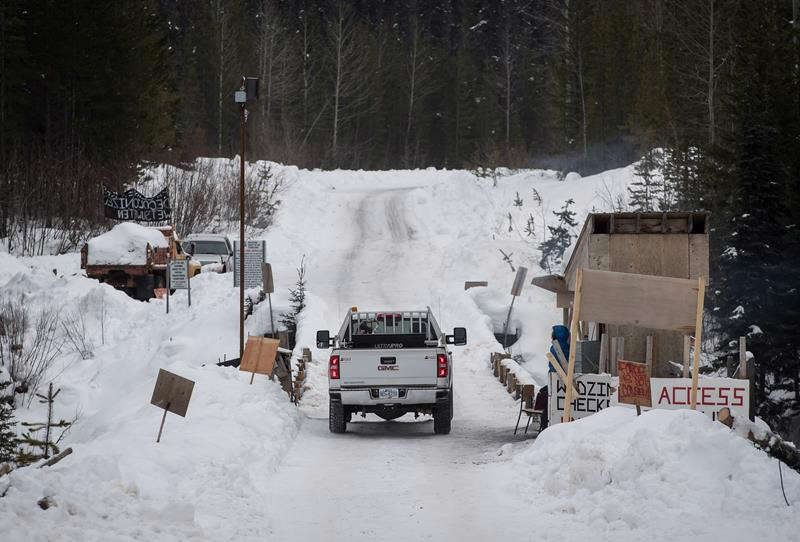 PRINCE GEORGE, B.C. — The British Columbia Prosecution Service says 15 people are being charged with criminal contempt of court following protests last fall over a natural gas pipeline being built near Houston in northern B.C.
The prosecution service says it will take four more weeks to decide if there's enough evidence to charge an additional 10 people, while two others who were arrested won't be prosecuted.
Court documents say all 27 people were arrested over six days between September and November along a forest service road leading to a work site for the Coastal GasLink pipeline.
Those charged are alleged to have breached a B.C. Supreme Court injunction granted to Coastal GasLink in 2019 that prohibited blockades or interference with the company's construction activities.
The 670-kilometre pipeline is expected to carry natural gas across northern B.C. to the LNG Canada terminal in Kitimat.
The project has sparked protests across the country in recent years by those in support of Wet'suwet'en hereditary chiefs who say it violates their traditional laws, while the elected council of the Wet'suwet'en First Nation and others nearby have agreed to the project.
In a statement read in B.C. Supreme Court on Wednesday, the prosecution service says it worked closely with RCMP to obtain investigative materials and considered correspondence from both a lawyer for some of the defendants and the Union of B.C. Indian Chiefs.
The review concerning the 10 defendants whose fate has yet to be determined will focus on their knowledge of the terms of the injunction, it says.
There wasn't enough evidence to show the two people who won't be prosecuted were aware of the terms of the injunction, it says, even if their conduct had potential to infringe upon it.
"Because of the way matters arose, police did not have a copy of the injunction at the time of the arrests and were only able to paraphrase it orally after the protesters had been arrested," the prosecution service says in the court documents.
The guidelines the Crown uses to determine charges in cases of civil disobedience say it's not always in the public interest to pursue criminal contempt charges.
Factors favouring prosecution may include, but aren't limited to, violent conflict resulting in physical harm, serious property damage, an assault on an officer, or less serious but persistent offences that significantly obstruct public access.
The Crown must prove beyond a reasonable doubt that the accused defied or disobeyed a court order in a public way.
A statement from the Gidimt'en checkpoint, a logging road camp that's led by members of one of five clans within the broader Wet'suwet'en Nation, alleges they are experiencing an escalation of harassment and intimidation on the territory.
The camp issued a call to supporters last week saying it needs help to prevent Coastal GasLink from drilling under the Wedzin Kwa river, also known as the Morice River, which it says violates Wet'suwet'en rights and title.
Coastal GasLink says in a statement that it has dealt with numerous violations of B.C. Supreme Court injunctions since 2018 that are meant to allow safe access and construction of the project.
It says its work is fully authorized and permitted by the federal and provincial governments, with local Indigenous support, and the company agrees with the charges.
This report by The Canadian Press was first published June 1, 2022.
The Canadian Press
Future of Energy is Here – Province of Alberta pitches Alberta and Albertans at 2022 Energy Council conference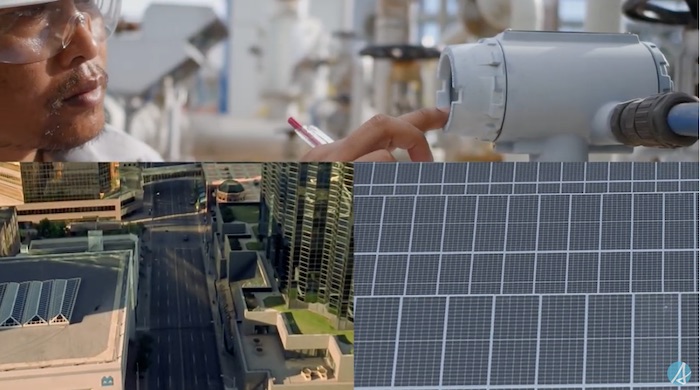 Alberta's Energy Minister Pete Guthrie is making a powerful presentation to state and provincial legislators from across the United States and Canada at the Energy Council's Global Energy and Environmental Issues Conference in Banff.
It's a convincing pitch on behalf of energy workers, and Alberta taxpayers who rely so heavily on the province's most lucrative industry. The presentation is boosted by this video profiling Alberta's stable, abundant and environmentally responsible energy supply.
Energy Minister Pete Guthrie issued the following statement on Alberta's energy sector at the 2022 Energy Council conference:
"Energy matters now more than ever. This year, we've seen how geopolitical events and volatile energy markets can impact the lives of people throughout the world. It matters where the energy that powers our homes, our economies and our lives comes from.
"The world needs a solution for long-term energy security that is also responsible, reliable and affordable. That solution is Alberta.
"It's in this spirit that Alberta is proud to host the Energy Council's Global Energy and Environmental Issues Conference in Banff. We are promoting our energy sector to more than 160 participants – including state and provincial legislators from the United States and Canada.
"During the conference, we will focus discussions on the future of the energy industry, the strength and security of the North American energy system and the role Alberta has to play.
"Alberta is the global leader in responsible energy development that the world needs. We have the innovation, technology and expertise needed to produce responsible energy. We have the highest human rights, labour and environmental standards. We have Canada's fastest-growing renewable energy sector. On top of all that, we are rapidly developing carbon capture and storage and lowering emissions, with the Pathways Alliance targeting net zero by 2050.
"Our government firmly believes Alberta is the key to energy security for North America and the world. Our track record speaks for itself. Last year, about 62 per cent of the crude oil imported to the United States came from Alberta – that is 10 times more than their oil imports from Saudi Arabia, and over four times more than all of OPEC. Every barrel that comes from Alberta helps replace one produced by countries that do not adhere to our high environmental and social standards. Our province has one of the largest oil reserves in the world, and we are ready to supply nations around the world with our reliable and responsibly produced resources.
"Alberta's support of research and innovation excellence ensures that innovators can continue to make groundbreaking discoveries, commercialize game-changing emissions-reducing technologies and solve some of the industry's biggest challenges.
"The future of energy is here. It's Alberta."
TC Energy shuts down Keystone pipeline system after leak in Nebraska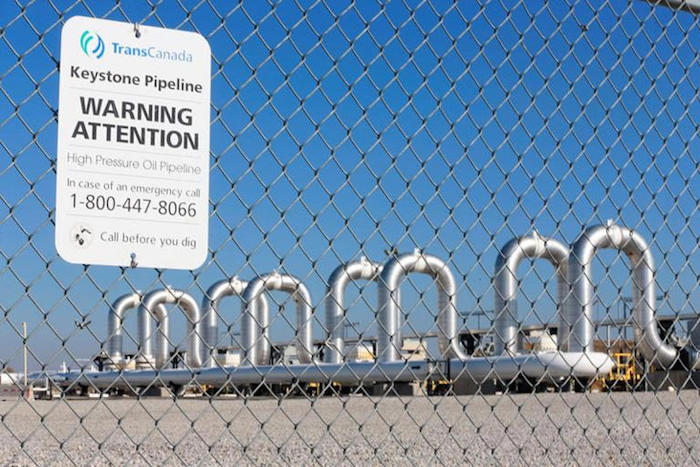 CALGARY — TC Energy Corp. says it has shut down its Keystone pipeline after a leak in Nebraska.
The company says it has mobilized people and equipment in response to a confirmed release of oil into a creek, about 32 kilometres south of Steele City, Neb.
TC Energy says an emergency shutdown and response was initiated Wednesday night after a pressure drop in the system was detected.
It says the affected segment of the pipeline has been isolated and booms have been deployed to prevent the leaked oil from moving downstream.
The Keystone pipeline system stretches 4,324 kilometres and helps move Canadian and U.S. crude oil to markets around North America.
TC Energy says the system remains shutdown as its crews respond and work to contain and recover the oil.
This report by The Canadian Press was first published Dec. 8, 2022.
Companies in this story: (TSX:TRP)
The Canadian Press