1-in-6 government-funded surgeries in Quebec now take place in private clinics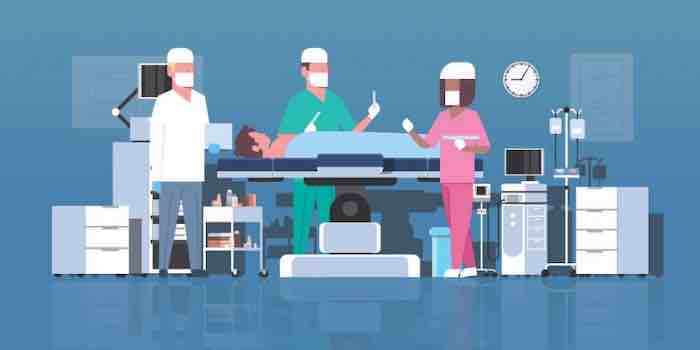 MONTREAL—Private surgical clinics play an increasingly large role in Quebec's universal health care system, and now perform 1-in-6 government-funded day surgeries, according to a new study released today by the Fraser Institute, an independent, non-partisan Canadian public policy think-tank.
"Quebec has increasingly used private clinics as part of its universal health care system, particularly during and after the COVID-19 pandemic to reduce the surgical backlog," said Yanick Labrie, Fraser Institute senior fellow and author of Lessons from the Public Private Partnerships in Surgical Care in Quebec.
"The Quebec experience shows that private clinics are a complement to, and not a substitute for, the public system."
Following a 2006 Supreme Court ruling, private surgical clinics are allowed to perform select surgeries that are covered by the Quebec health-care system. Initially they were allowed only for knee and hip replacements and cataract surgeries, but now there are 51 procedures covered in Quebec's public system that can also be performed in private surgical clinics.
As a result, the number of private surgical clinics in Quebec has grown from 45 in 2014 to 73 this year.
And the percentage of government-funded day surgeries performed by private clinics has increased from 6.1 per cent in 2011/12 to 17.1 per cent this year, or 1-in-6 surgeries.
Crucially, public hospitals in Quebec are allowed to enter into agreements with private surgical clinics to outsource certain surgeries if the hospital's wait times exceed provincial targets.
"Other provinces can look to the Quebec experience with public private partnerships in health delivery to see what is possible even within the Canada Health Act," Labrie said.
"Canadian patients everywhere should have the same opportunities to access timely care no matter where they are in the country, including private clinics which are thriving in Quebec."
Federal government keeps violating self-imposed fiscal rules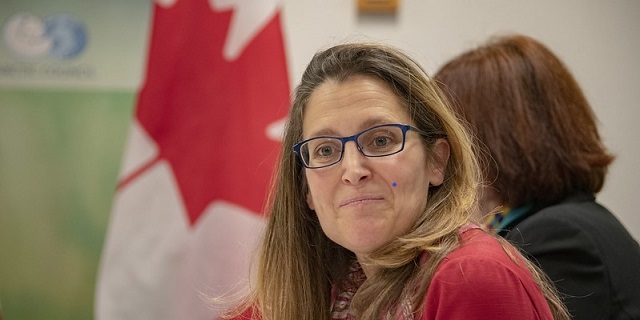 By Jake Fuss and Grady Munro
By continually violating its own fiscal anchor, the Trudeau government has rendered the rule meaningless and abandoned the discipline it's meant to impose.
Last week, after tabling the Trudeau government's fall fiscal update, which includes evermore spending and borrowing, Finance Minister Chrystia Freeland called it a "responsible fiscal plan." Upon closer scrutiny, however, the finance minister has once again abandoned her self-imposed fiscal rules and continues to spend, borrow and tax at unsustainable levels.
Fiscal rules, also known as "fiscal anchors," help guide policy on government spending, taxes and borrowing. They're supposed to prevent a deterioration in government finances, with an eye on ensuring debt is sustainable for future generations.
After taking office in 2015, the Trudeau government announced its fiscal anchor—balance the budget by fiscal year 2019-20. When the government quickly realized it would not achieve this goal, it dropped a new fiscal anchor—reduce Canada's debt-to-GDP ratio, a common measure of a country's ability to pay back its debt. However, the 2019 fall fiscal update revealed the government had violated its new fiscal anchor before the pandemic, as debt-to-GDP ticked up slightly from 30.8 to 31.0 per cent. In other words, federal debt grew slightly faster than the Canadian economy.
Then the government spent and borrowed hundreds of billions during COVID, driving debt-to-GDP up to 47.2 per cent in 2020-21. Afterwards, as the economy rebounded, the ratio levelled off and stabilized around 42 per cent in 2022-23.
Last week, Minister Freeland indicated the government will violate its own fiscal anchor at least two more times—debt-to-GDP will increase to 42.4 per cent in 2023-24 then climb higher in 2024-25. Again, federal debt is growing faster than the Canadian economy.
By continually violating its own fiscal anchor, the Trudeau government has rendered the rule meaningless and abandoned the discipline it's meant to impose. There's little direction for federal finances and almost nothing to ensure the government is disciplined with spending and debt growth. In such a scenario, politics—not responsible fiscal principles—governs decisions over the public purse.
So, what are the consequences to this wholly undisciplined approach to fiscal policy?
All else equal, a rising debt-to-GDP ratio means that debt interest costs will rise relative to the size of the economy. Spending on rising debt interest costs will divert money away from government programs and/or crowd out any fiscal room for tax relief for Canadian families.
And debt interest costs are rising rapidly. In 2020/21, when interest rates were at historic lows, the federal government spent $20.4 billion on debt interest. This year, interest costs will reach a projected $46.5 billion, more than double what they were three years ago. And will hit a projected $60.7 billion by 2028/29—double what the government plans to spend on employment insurance benefits that year.
Finally, according to last week's fiscal update, debt-to-GDP will begin to decline after 2024/25, but this should be taken with a huge grain of salt since this government has consistently increased spending and debt beyond its original projections. And there's nothing preventing the government from scrapping these commitments like they have with all their other fiscal anchors. Given the government's clear preference for spending financed by borrowing, our debt-to-GDP ratio will likely continue to grow.
Unfortunately, there are few signs the Trudeau government will transform into a responsible steward of public finances and take meaningful steps to control debt and debt interest costs. And of course, Canadian taxpayers will pay the price.
Authors:
King's coronation cost taxpayers $534,000 and counting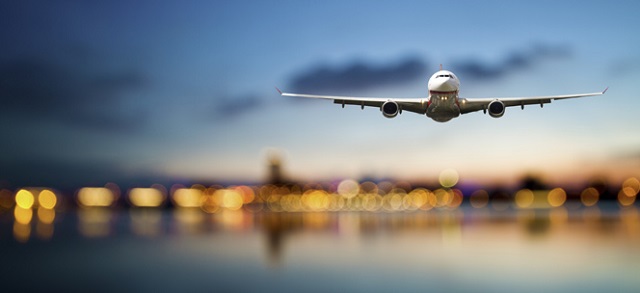 Author: Franco Terrazzano
Trudeau's troupe spent $305,188 on accommodations at the Edwardian Pastoria Hotels Ltd., a high-end luxury hotel chain in London. They also spent $45,760 at the Great Scotland Yard Hotel and $15,881 at the Southampton Row Hotel.
Prime Minister Justin Trudeau and the Canadian delegation to King Charles III's coronation racked up $534,675 in expenses during the three-day trip.
Final costs are expected to rise even higher as expenses are still being processed, according to access-to-information records obtained by the Canadian Taxpayers Federation.
"The King's coronation is a big event, but that doesn't mean taxpayers should be paying half-a-million dollars so more than 100 people can travel to England," said Franco Terrazzano, CTF Federal Director. "It seems like this government goes out of its way to bring along as many people as possible and to stay in the fanciest hotels."
Canada's delegation was 102 people strong – including 87 travelling with Trudeau and 15 travelling with Governor General Mary Simon. That means the cost per traveller was $5,241 for the three-day trip.
Trudeau's troupe spent $305,188 on accommodations at the Edwardian Pastoria Hotels Ltd., a high-end luxury hotel chain in London. They also spent $45,760 at the Great Scotland Yard Hotel and $15,881 at the Southampton Row Hotel.
Simon and her entourage spent $155,283 on rooms at the London & Regional hotel.
Bureaucrats bought $300 worth of wine and beer for the flights to London, then spent $555 at "Majestic Wine London" upon arrival, according to the records.
"Did taxpayers really need to pay for 102 people to travel to England, and did they each need to rack up an average bill of $5,000?" Terrazzano said. "And if bureaucrats want to delete a couple cold ones, they're paid more than enough money to pick up the tab themselves."
King Charles III acceded to the throne Sept. 8, 2022, following the death of Queen Elizabeth II. His coronation was held at Westminster Abbey May 6, 2023.
In addition to Trudeau and Simon, the Canadian delegation included various bureaucrats, several Indigenous leaders, a handful of youth leaders and astronauts Jennifer Sidey-Gibbons and Jeremy Hanson, among others.
Canada also sent a sizeable delegation to Queen Elizabeth II's state funeral in September 2022, racking up nearly $400,000 in hotel costs alone.
Included among those costs was a $6,000-per-night luxury suite at the Corinthia Hotel, which came with a marble bathroom and "complimentary butler service."
After bureaucrats refused to disclose who had stayed in the River Suite, the CTF filed an access-to-information request. In response, the government released the records, but redacted the name.
The CTF then launched a legal challenge to force the government to disclose who stayed in the suite.
Trudeau finally admitted he stayed in the $6,000 per-night luxury suite during President Joe Biden's visit to Canada in March 2023.
Documents obtained by the Toronto Sun in February revealed that federal bureaucrats were worried about the cost of hotels for the King's coronation in the aftermath of the earlier scandal over the $6,000-per-night luxury suite.
Writing to a bureaucrat at Global Affairs Canada, Davon Singh, Director of the Executive Office & Head of Visits at Canada's High Commission in London, wondered if the size of the Canadian delegation should be reduced to save on costs.
"Should we look into reduced numbers or stick with the amount you've currently sent us?" Singh wrote.
"I think we should keep our current numbers," read the response from the Visits Coordinator for Global Affairs Canada.