Burundi officials detect polio outbreak linked to vaccine
A child cries after she was administered with a polio vaccine during a house to house vaccination exercise in Maiduguri, Nigeria, on Aug. 28, 2016. Health officials in Burundi on Friday March 17, 2023 have declared an outbreak of polio linked to the vaccine, the first time the paralytic disease has been detected in the east African country for more than three decades. Across Africa, there were more than 400 cases of polio last year linked to the oral vaccine, including Congo, Nigeria, Ethiopia and Zambia. (AP Photo/Sunday Alamba, File)
By Maria Cheng in London
LONDON (AP) — Health officials in Burundi have declared an outbreak of polio linked to the vaccine, the first time the paralytic disease has been detected in the East African country for more than three decades.
Polio has been diagnosed in an unvaccinated four-year-old child in the western part of the country and in two other children who were contacts of the child, authorities in Burundi confirmed in a statement on Friday. Officials also found traces of the virus in sewage samples, confirming the circulation of polio.
The virus that sickened the children was found to be a mutated strain of polio that initially came from an oral vaccine.
The Burundi government declared the polio outbreak to be a national public health emergency and plans to start an immunization campaign within weeks, aimed at protecting all children up to age seven.
"We are supporting the national efforts to ramp up polio vaccination to ensure no child is missed and faces polio's debilitating impact," said Dr. Matshidiso Moeti, WHO's Africa director.
The epidemic is another setback for the global effort to wipe out polio led by the World Health Organization and partners, which first began in 1988 and initially aimed to eradicate the disease in a dozen years.
Polio is a highly infectious disease mostly spread through water and typically strikes children under five. There is no treatment. Although the oral vaccine used in the global effort to eradicate the disease is highly effective, it requires four doses.
The oral vaccine can also cause polio in about two to four children per 2 million doses. In extremely rare cases, the weakened virus can also sometimes mutate into a more dangerous form and spark outbreaks, especially in places with poor sanitation and low vaccination levels.
In recent years, the oral polio vaccine has caused far more cases of polio than the wild polio virus. Last year, cases linked to the oral vaccine turned up in rich countries including Britain, Israel and the U.S. for the first time in years.
Officials began rolling out a new oral polio vaccine last year that they hoped would be less likely to mutate into a version able to trigger new outbreaks. But the epidemic in Burundi — in addition to six cases in Congo — were found to have been sparked by the new oral vaccine.
Across Africa, more than 400 cases of polio last year were linked to the oral vaccine, including Congo, Nigeria, Ethiopia and Zambia.
The disease also remains stubbornly entrenched in Pakistan and Afghanistan, where transmission has never been stopped.
Job opportunities: Red Deer Primary Care Network hiring a Support Nurse and a Pharmacist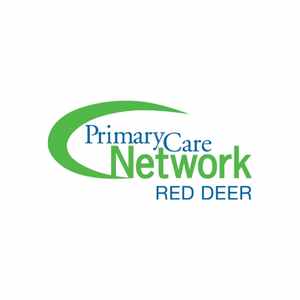 Please forward these postings to potential applicants
Support Nurse
(Panel Manager/Practice Facilitator)
Temporary Full Time Position (1 year with possibility to extend)
Our Support Nurses are excited about being part of an innovative organization that puts patients first. Continuous quality improvement is in our DNA.
A day in the life of a Support Nurse at the Red Deer Primary Care Network includes:
 Identifying patient panels with physicians and clinic staff
 Collaborating with a team of RDPCN family physicians and other health care professionals to engage, encourage and support patient health
 Prevention and health promotion through routine screening according to guidelines
If you:
 are a Licensed Practical Nurse
 hold membership in good standing with CLPNA,
 have experience with excel and word,
 Mandatory COVID-19 immunization policy in effect.
Act Now. APPLY
See our website for full job description. Submit your curriculum vitae to [email protected] or by fax to 403.342.9502
Only candidates selected for an interview will be contacted. Open until suitable candidate is found
Pharmacist
(0.8 – 1.0 FTE Permanent)
We are seeking a qualified Pharmacist with exceptional communication skills to fill a permanent 0.8-1.0 FTE. The Pharmacist will enhance primary care through the provision of services for patients in the patient's medical home. Within the generalist pharmacist role, you will provide pharmacy services to the population of patients seen by the family physician. Areas of focus include structured medication reviews relating to chronic pain management and geriatric assessment, as well as other medication.
We are looking for someone who has:
 A multidisciplinary team philosophy.
 Recent complex care clinical experience
 Must have strong values towards teamwork and interpersonal skills.
 Excellent knowledge of community resources.
 Current professional registration
 Mandatory COVID-19 immunization policy in effect.
Act Now and Apply
Submit your curriculum vitae to [email protected] or by fax to 403.342.9502
Only selected candidates for an interview will be contacted.
What to know about new research on coffee and heart risks
A worker prepares a coffee drink at a shop in Overland Park, Kan., Thursday, Aug. 14, 2008. In a study published in the New England Journal of Medicine on Wednesday, March 22, 2023, healthy volunteers who were asked to drink coffee or skip it on different days showed no signs of an increase in a certain type of heart rhythm after sipping the caffeinated drinks, although they did walk more and sleep less. (AP Photo/Orlin Wagner)
By Jonel Aleccia
Coffee lovers — and their doctors — have long wondered whether a jolt of java can affect the heart. New research published Wednesday finds that drinking caffeinated coffee did not significantly affect one kind of heart hiccup that can feel like a skipped beat.
But it did signal a slight increase in another type of irregular heartbeat in people who drank more than one cup per day. And it found that people tend to walk more and sleep less on the days they drank coffee.
Coffee is one of the most common beverages in the world. In the U.S., two-thirds of Americans drink coffee every day, more than bottled water, tea or tap water, according to the National Coffee Association, a trade group. Coffee contains caffeine, a stimulant, which is widely regarded as safe for healthy adults at about 400 milligrams per day, or roughly the equivalent of four or five cups brewed at home.
Coffee has been associated with multiple health benefits and even a lower risk of dying, based on large studies that observed participants' behavior. Despite research that has shown moderate coffee consumption doesn't raise the risk of heart rhythm problems, some professional medical societies still caution against consuming caffeine.
The latest research:
THE EXPERIMENT
Researchers outfitted 100 healthy volunteers with gadgets that continuously monitored their heart function, daily steps, sleep patterns and blood sugar. The volunteers, who were mostly younger than 40, were sent daily text messages over two weeks instructing them to drink or avoid caffeinated coffee on certain days. The results were reported Wednesday in the New England Journal of Medicine.
This type of study, which directly measures the biological effects of drinking or not drinking caffeinated coffee in the same people, is rare and provides a dense array of data points, said study co-author Dr. Gregory Marcus, a cardiologist at the University of California, San Francisco, who specializes in treating heart arrhythmias.
THE FINDINGS
Researchers found that drinking caffeinated coffee did not result in more daily episodes of extra heartbeats, known as premature atrial contractions. These extra beats that begin in the heart's upper chambers are common and typically don't cause problems. But they have been shown to predict a potentially dangerous heart condition called atrial fibrillation.
They also found slight evidence of another kind of irregular heartbeat that comes from the lower heart chambers, called premature ventricular contractions. Such beats are also common and not usually serious, but they have been associated with a higher risk of heart failure. The researchers found more of these early beats in people on the days they drank coffee, but only in those who drank two or more cups per day.
The volunteers logged about 1,000 more steps per day on the days they drank coffee — and they slept about 36 minutes less, the study found. There was almost no difference in blood sugar levels.
One interesting result: People with genetic variants that make them break down caffeine faster experienced less of a sleep deficit, while folks with variants that lead them to metabolize caffeine more slowly lost more sleep.
WHAT IT MEANS FOR YOU
Because the study was performed in a small number of people over a short period of time, the results don't necessarily apply to the general population, said Dr. Dave Kao, a cardiologist and health data expert at the University of Colorado School of Medicine, who was not involved in the study. However, the study is consistent with others that have found coffee is safe and it offers a rare controlled evaluation of caffeine's effect, Kao added.
Co-author Marcus cautions that the effects of drinking coffee can vary from person to person. He said he advises his patients with heart arrhythmias to experiment on their own to see how caffeine affects them.
"They're often delighted to get the good news that it's OK to try coffee and drink coffee," he said.