Brier champion skip Bottcher weighs in on surprise split with vice-skip Moulding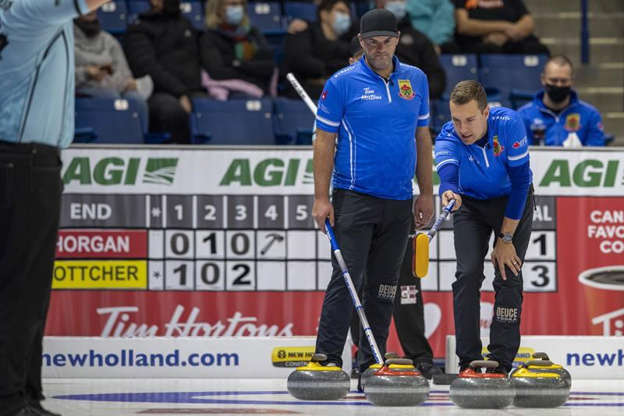 Brendan Bottcher provided his reasoning Sunday for the lineup rupture within the Canadian men's curling champions that left Darren Moulding on the outs and had the sport's observers engrossed by the unexpected divorce just three months before the Tim Hortons Brier.
"Chemistry is a tough one," Bottcher said. "It really is."
An in-person meeting Friday night in Edmonton was followed by an online Team Bottcher statement announcing Moulding's departure, which came a week after the rink's disappointing performance at Canada's Olympic curling trials.
The post included a line that Moulding was "taking time away from the game for personal reasons," something the veteran third described on Twitter as a "complete BS statement."
Bottcher apologized Sunday afternoon for the statement's wording during a solo media availability on a Curling Canada Zoom call, stating that while he felt the line was somewhat misinterpreted, he regretted any confusion it may have caused.
"It was never my intent to shepherd him down a certain path or push him out of the sport," Bottcher said. "I hope he keeps curling. I want to be very direct about that."
While Moulding pulled back the curtain on what he felt led to the split with heart-on-his-sleeve style comments a day earlier, Bottcher declined to get "into the minutia" of either their sit-down session or the team's dynamics.
The skip instead offered measured replies over a 20-minute question-and-answer session and spoke mostly in general terms.
"There's never truly a great time to make changes," Bottcher said. "As skip, I have a responsibility to my team to ensure the right fit and chemistry and that's my focus moving forward."
Lineup changes are quite common in curling, but they usually occur before the end of a campaign or in the off-season. Dropping a vice-skip in the middle of a season with no immediate plans to name a replacement was quite unusual.
For a team ranked sixth in the world that has made four straight Brier final appearances – winning it for the first time last season – it was a stunner, even on the heels of a mediocre 3-5 showing at the trials.
Team Bottcher will wear Canada colours at the March 4-13 Brier in Lethbridge, Alta.
"One day you wake up and you look in the mirror and you just don't have that chemistry anymore," Bottcher said. "It's hard to put your finger on what it is or how you lost it.
"It's hard to grasp it back and I think that's really where we landed."
While noting that he was not a communications professional, Bottcher said he originally felt using the phrase "personal reasons" in the team statement gave everyone concerned a good explanation for why they were parting ways.
He said he was disappointed about how the line was construed and apologized for "any unintended consequences."
"Maybe I used a couple words there that had an unintended meaning but hopefully I clarified that here today," he said.
The team posted an updated statement on Sunday evening to remove the reference. Moulding has said he intends to continue elite-level curling and updated his Twitter bio to reflect his "free agent" status.
There have been other unexpected high-profile team shakeups over the years.
Jennifer Jones dropped third Cathy Overton-Clapham in 2010. After winning the 2014 Brier, Kevin Koe told his team that he would be moving on with a new lineup for the next quadrennial.
And Rachel Homan parted ways with lead Lisa Weagle in March 2020, to name just a few examples.
Team Bottcher seemed to have solid chemistry, effective communication and a strong brotherly vibe on the ice during most of their four-plus years as a foursome. But Moulding revealed after his departure that wasn't the case at times.
He felt the dynamics had changed at the 2020 Brier in Kingston, Ont., and got worse last season in the Calgary curling bubble.
Moulding said the team does not use an even four-way split for payouts and he felt there was a lack of transparency regarding team finances.
"It was just a classic example of business destroying a team," he told The Canadian Press on Saturday.
On Sunday, Bottcher was asked directly about Moulding's concerns.
"All the members of my team always have and always will get an equal share of everything," he said. "I've tried to have as much transparency as I can."
Moulding said many teams use spreadsheets to allow all players access to a rink's financial picture, but that Bottcher refused to use such a setup.
"I think it would be great to audit the books and look over it," he said from his home in Lacombe, Alta. "But I'm not sure how possible that is so right now I'm looking at all options."
When asked if the team would be comfortable with an audit, Bottcher reiterated his desire to not get into specifics of the team's structure, adding his teammates "would all agree" that earnings are split equally.
Interview requests with lead Karrick Martin, second Brad Thiessen and coach Don Bartlett were made through the federation but only the skip was made available.
Bottcher was also asked about some of the backlash that came after the team announcement and the social media criticism that followed.
"This was always going to be tough," he said. "That was part of the calculus that went into making the decision. I'm focused on the future and there's no point on dwelling on what's happened."
The skip also noted that most curling teams don't have a general manager, team owner or public relations staff to handle matters like roster changes. He said it's often left to the team to do the best it can.
"There is emotion involved for all of us," he said. "This was tough. I actually care about all of these guys a lot."
Both Moulding and Bottcher said they were proud of the team's performances over the years and have great memories of their accomplishments.
Both curlers made the media rounds Sunday, repeating similar talking points in podcast interviews and online video shows.
When reached Sunday night to get his general reaction to Bottcher's comments, Moulding reiterated that he was grateful for his time on the team and was not bitter about the situation.
But he said that he can't take what Bottcher says at face value.
"I don't trust him," Moulding said in a text message. "He will say what he needs to say. He should be a politician."
This report by The Canadian Press was first published Dec. 5, 2021.
Follow @GregoryStrongCP on Twitter.
Gregory Strong, The Canadian Press
'Freedom Convoy' organizer Tamara Lich expected to have bail hearing today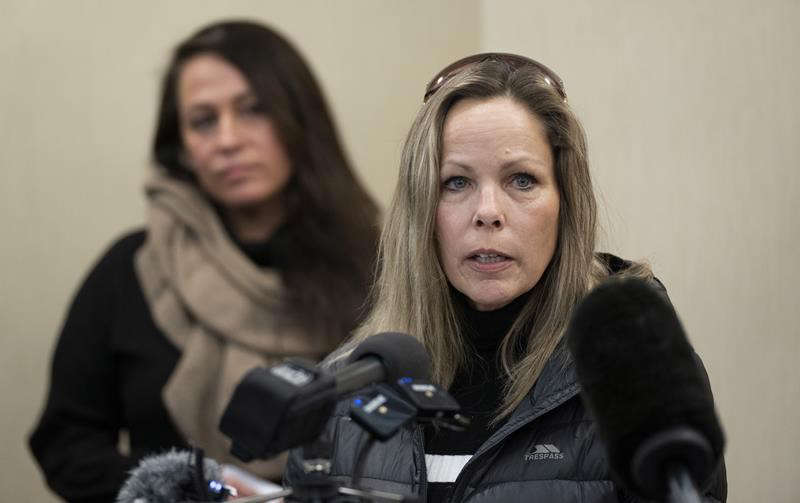 OTTAWA — Tamara Lich, an organizer of the "Freedom Convoy," is set to appear in an Ottawa court today for a bail hearing after being arrested last week for allegedly breaching one of her bail conditions.
She was arrested in Medicine Hat, Alta., where she lives, on a Canada-wide arrest warrant sought by the Ottawa police.
Police transported her to the capital and she briefly appeared before an Ottawa judge on Thursday before remaining in custody over the weekend.
Lich was a key figurehead of the massive protest that overtook the capital's downtown streets for more than three weeks in February.
She and fellow protest organizer Chris Barber are jointly accused of mischief, obstructing police, counselling others to commit mischief and intimidation.
She was released with a long list of conditions, including a ban from all social media and an order not to support anything related to the "Freedom Convoy."
Police have not said which condition she's accused of breaching.
This report by The Canadian Press was first published July 5, 2022.
—
This story was produced with the financial assistance of the Meta and Canadian Press News Fellowship.
The Canadian Press
NASA satellite breaks from orbit around Earth, heads to moon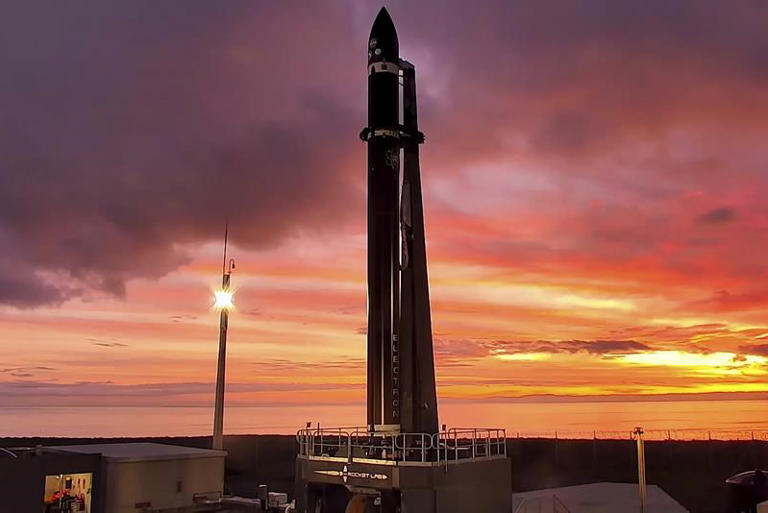 WELLINGTON, New Zealand (AP) — A satellite the size of a microwave oven successfully broke free from its orbit around Earth on Monday and is headed toward the moon, the latest step in NASA's plan to land astronauts on the lunar surface again.
It's been an unusual journey already for the Capstone satellite. It was launched six days ago from New Zealand's Mahia Peninsula by the company Rocket Lab in one of their small Electron rockets. It will take another four months for the satellite to reach the moon, as it cruises along using minimal energy.
Rocket Lab founder Peter Beck told The Associated Press it was hard to put his excitement into words.
"It's probably going to take a while to sink in. It's been a project that has taken us two, two-and-a-half years and is just incredibly, incredibly difficult to execute," he said. "So to see it all come together tonight and see that spacecraft on its way to the moon, it's just absolutely epic."
Beck said the relatively low cost of the mission — NASA put it at $32.7 million — marked the beginning of a new era for space exploration.
"For some tens of millions of dollars, there is now a rocket and a spacecraft that can take you to the moon, to asteroids, to Venus, to Mars," Beck said. "It's an insane capability that's never existed before."
If the rest of the mission is successful, the Capstone satellite will send back vital information for months as the first to take a new orbit around the moon called a near-rectilinear halo orbit: a stretched-out egg shape with one end of the orbit passing close to the moon and the other far from it.
Eventually, NASA plans to put a space station called Gateway into the orbital path, from which astronauts can descend to the moon's surface as part of its Artemis program.
Beck said the advantage of the new orbit is that it minimizes fuel use and allows the satellite — or a space station — to stay in constant contact with Earth.
The Electron rocket that launched June 28 from New Zealand was carrying a second spacecraft called Photon, which separated after nine minutes. The satellite was carried for six days in Photon, with the spacecraft's engines firing periodically to raise its orbit farther and farther from Earth.
A final engine burst Monday allowed Photon to break from Earth's gravitational pull and send the satellite on its way. The plan now is for the 25-kilogram (55-pound) satellite to far overshoot the moon before falling back into the new lunar orbit Nov. 13. The satellite will use tiny amounts of fuel to make a few planned trajectory course corrections along the way.
Beck said they would decide over the coming days what to do with Photon, which had completed its tasks and still had a bit of fuel left in the tank.
"There's a number of really cool missions that we can actually do with it," Beck said.
For the mission, NASA teamed up with two commercial companies: California-based Rocket Lab and Colorado-based Advanced Space, which owns and operates the Capstone satellite.
___
Find more AP Science coverage at https://apnews.com/hub/science
Nick Perry, The Associated Press