Blue Jays deal with 2 losses to Rays, off-field personal matters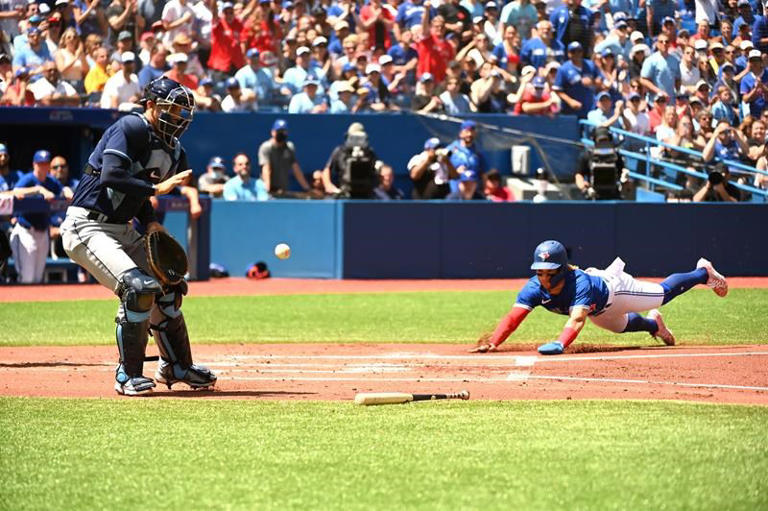 TORONTO — Back-to-back losses in a doubleheader paled in comparison to off-field concerns for the Toronto Blue Jays on Saturday.
Francisco Mejia had a two-run homer in the second inning and a solo shot in the fifth to lead Tampa Bay to an 11-5 rout of the Blue Jays hours after Isaac Paredes and Wander Franco each had a solo home run as the Rays won the first game 6-2.
Toronto first base coach Mark Budzinski left the second game early, with manager Charlie Montoyo repeatedly leaving the dugout for the clubhouse during the game. Bench coach John Schneider filled in as manager during Montoyo's brief absences.
The Blue Jays closed their clubhouse after the game and cancelled their post-game media availabilities.
"As many of you are aware, Mark Budzinski left early in the game tonight," read a statement from the team. "He is dealing with a personal matter and Charlie and our coaches are with him.
"Out of consideration for Bud, we ask that you please respect his privacy at this time. Thank you."
The Blue Jays also had a scary moment in the second inning of the first game when starting pitcher Kevin Gausman took a sharply hit ball off of his right ankle.
He lay prone on the turf in front of the mound as catcher Gabriel Moreno completed the play. After the out trainers came to examine Gausman on the field before helping him to the clubhouse.
His X-rays came back negative and Montoyo said between the games that the pitcher had a contusion.
"Just like everybody else, I was hoping that it wasn't anything worse than a contusion and that's what had happened and that's good news," said Montoyo, who said Gausman would be considered day-to-day.
Paredes added a three-run homer and an RBI double in the late game as Tampa (42-36) earned back-to-back wins.
Starter Drew Rasmussen allowed two runs — one earned — on five hits and two walks over 4 2/3 innings. Reliever Dusten Knight allowed three runs over 2 1/3 innings and Ralph Garza Jr. earned the win, pitching scoreless ball the rest of the way.
Bradley Zimmer had a two-run homer for Toronto (44-35) and Vladimir Guerrero Jr. added a solo bomb.
Thomas Hatch (0-1) coughed up 10 runs on 12 hits and two walks in 4 2/3 innings. Matt Gage, Sergio Romo, Tim Mayza and Adam Cimber came on in relief, with Gage allowing a run.
Tampa had lost four straight heading into Saturday's doubleheader, including losses in Toronto on Thursday and Friday.
"That was an exciting day. We had to find a way to bounce back, we did," said Rays manager Kevin Cash. "It kind of all came together for us through the course of a long day.
"It's tough to win both games of a doubleheader, so really proud and impressed with the guys."
EXTRA HELP — Casey Lawrence was recalled from triple-A as the 27th man for both games of the doubleheader. He pitched 5 2/3 innings of relief in Saturday's first game, allowing six runs to take the loss. Relief pitcher Max Castillo was sent down to triple-A between games to make space for Hatch on Toronto's roster.
PIRATES TRADE — The Blue Jays announced a trade with the Pittsburgh Pirates for left-handed pitcher Anthony Banda during the first game of the doubleheader. Toronto sent cash considerations to Pittsburgh in return. Righty Julian Merryweather was transferred to the 60-day injured list.
UP NEXT — Ross Stripling (4-2) will start for Toronto in the finale of the rare five-game series against Tampa Bay. Shane Baz (0-1) will take the mound for the Rays.
This report by The Canadian Press was first published July 2, 2022.
John Chidley-Hill, The Canadian Press
Glenn Anderson adds some colour to the "Day of Golf"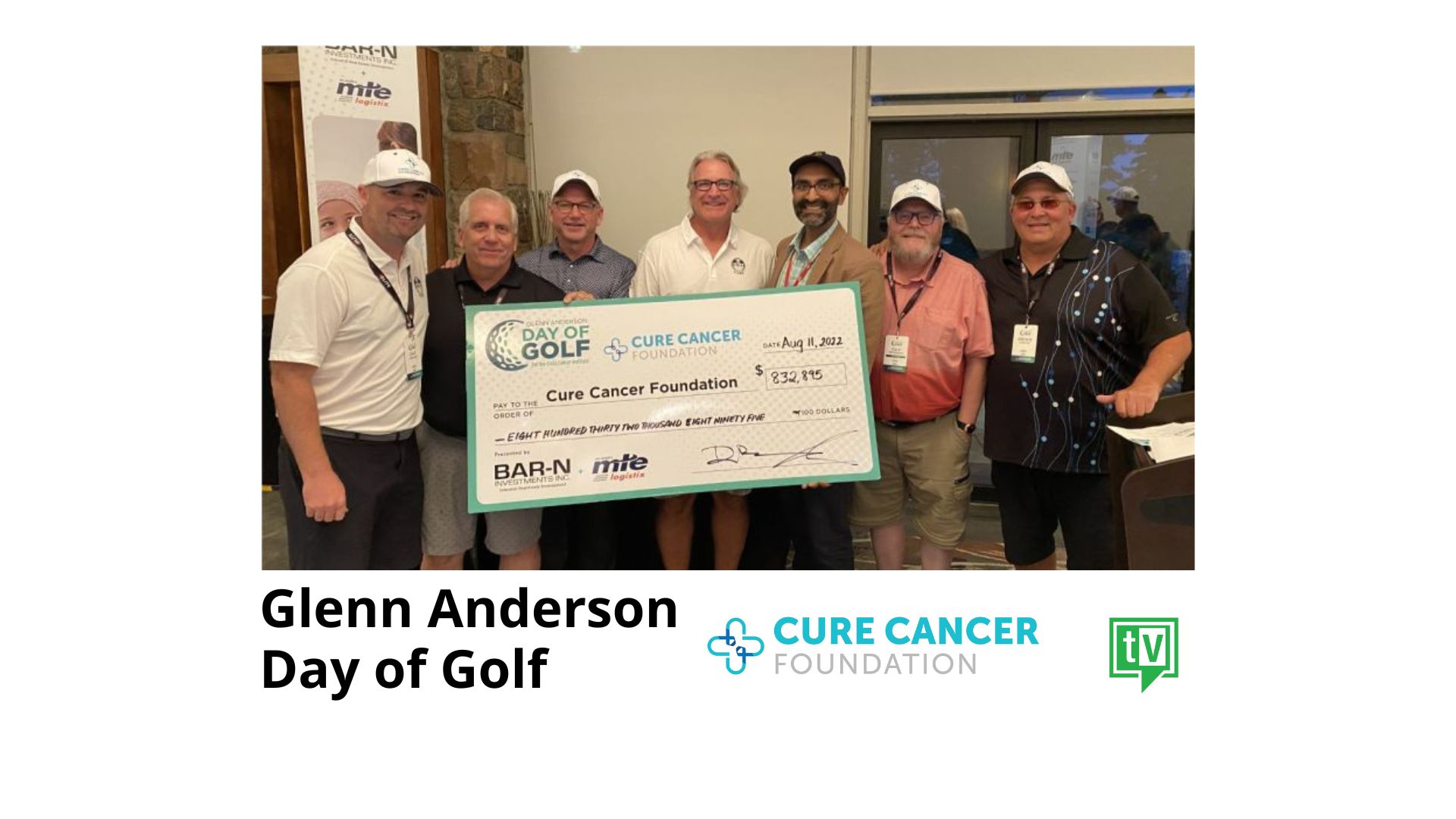 Last week, the 32nd edition of the Glenn Anderson Day of Golf raised an incredible amount of money … in fact more than $832 thousand dollars! As the numbers are tallied up, that total will be closer to $900K! That's a big deal and the money raised will fund cancer research. Congratulations to the organizers and a shout out to the Derrick Club who did an amazing job of hosting the event.
But today's story is more about Glenn Anderson. A class act, Anderson travels up to Edmonton from Florida each year to help make this event a roaring success. He told some great stories at a reception the night before the tournament. If you're an Oilers fan, you'll enjoy this video!
Click here to watch the video on youtube.
Learn more about the Cure Cancer Foundation.
Canadian Joey Votto appears in record 1,989th career major-league game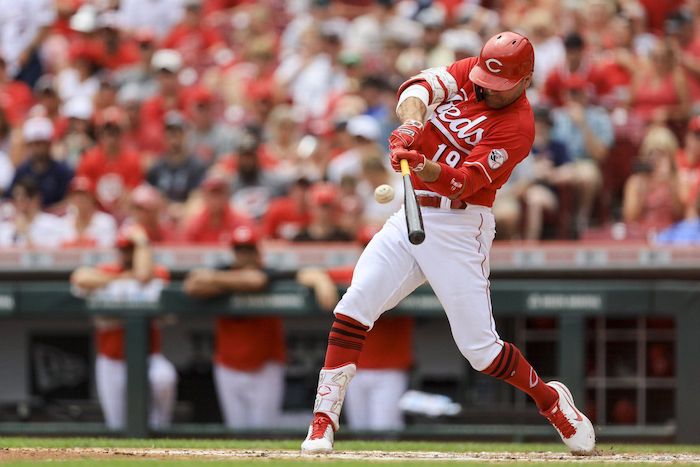 CINCINNATI — No Canadian has played in more Major League Baseball games than Joey Votto.
The Cincinnati Reds first baseman appeared in his 1,989th major-league game Sunday, an 8-5 win over the Chicago Cubs. That broke the previous mark, which had been held by Larry Walker of Maple Ridge, B.C.
Officials from the Canadian Baseball Hall of Fame presented Votto, 38, of Toronto, with a plaque to commemorate the accomplishment following the contest.
"To break Larry Walker's all-time games record is a testament to Joey Votto's determination, resiliency and enduring skills" Jeremy Diamond, chair of the Canadian Baseball Hall of Fame''s board of directors, said in a statement. "Best of all, Joey has carried himself with dignity and class throughout his career and he continues to be a role model and inspiration for players in Canada.
"Congratulations to him on this tremendous accomplishment."
It's the latest career accomplishment for Votto. who is the all-time leading Canadian in at bats, plate appearances, walks and all-star game selections (six).
Votto remains under contract for next season (with a team option for 2024). That would seemingly leave Votto within striking distance of Walker's all-time Canadian records for doubles (471) and hits (2,160).
Votto has currently accumulated 453 doubles and 2,093 hits.
Votto is in his 16th season with Cincinnati. He has topped the National League in on-base percentage seven times, walks five times and has batted over .300 in eight full seasons.
In 2021, he had 36 homers and reached three career milestones when registered his 2,000th hit, 300th home run and 1,000th run-batted in.
"We are proud to honour Joey's tremendous accomplishment, but we hope to make more of these presentations in the future as he continues his record-breaking career," said Diamond.
This report by The Canadian Press was first published Aug. 14, 2022.
The Canadian Press