Blue Jays add three-time World Series champion Sergio Romo to bullpen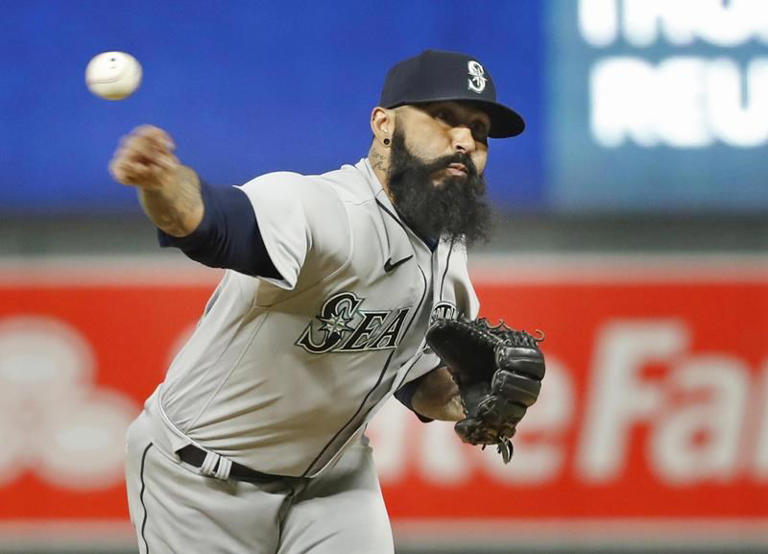 TORONTO — His activation not official until Wednesday, Blue Jays pitcher Sergio Romo watched from a stadium restaurant as his new team earned a walkoff victory over Boston a night earlier at Rogers Centre.
Enjoying a beverage on his own after passing his physical, the 39-year-old reliever — a three-time World Series champion with the San Francisco Giants — was impressed.
"Just the fight, these guys want to win and they expect to win," Romo said in a pre-game media availability. "They showed it yesterday. Backs against the ropes and they still fought it out and it wasn't just on one shot either. It was a hit, a walk, this and that.
"Everyone contributed, so it was cool. It was fun to see and I'm glad I'm here."
The Blue Jays agreed to terms with the right-hander on a one-year big-league contract. Toronto also optioned right-hander Shaun Anderson to Triple-A Buffalo and transferred left-hander Tayler Saucedo to the 60-day injured list.
Romo, who spent a month on the IL this season due to right shoulder inflammation, was recently released by Seattle after posting an 8.16 earned-run average in 17 games. He was 1-1 with a 4.67 ERA over 66 appearances last year for Oakland and has a 42-35 mark over his 15-year career with a 3.20 ERA.
"I come in here fearless, happy and appreciative, so let's go," Romo said. "I'm hungry too. I want to win. I've been blessed with three rings. By the end of my career, I wouldn't mind being able to say there's four."
It didn't take long for him to get settled in. An engaging, affable sort, Romo was holding court in the clubhouse with his new teammates before the finale of a three-game series against the Red Sox.
That kind of interaction may be where the Brawley, Calif., native is most valuable.
It's unclear how much gas he has left in the tank and what kind of leverage situation he'll be used in. But if his championship pedigree can rub off on a young team — even if it's just with a casual chat in the bullpen — then Romo could be an asset.
"I'm excited to add his experience, his skillset, his track record to the organization," said general manager Ross Atkins. "I'm really excited about his mindset and I think our team is excited as well."
The veteran right-hander also has history with Blue Jays manager Charlie Montoyo. Romo played for Tampa Bay over parts of two seasons ('17, '18) when Montoyo was on the Rays' coaching staff.
"Well you know he's not going to be nervous in any situation," Montoyo said. "We know that for sure."
After a wide-ranging 20-minute chat with reporters, Romo was all smiles as he threw balls in the outfield to bullpen catcher Alex Andreopoulos before the game.
"I'm noticing they've got this camaraderie here, plus the talent, plus the aspirations," Romo said. "It's kind of hard not to be excited to be here."
This report by The Canadian Press was first published June 29, 2022.
Follow @GregoryStrongCP on Twitter.
Gregory Strong, The Canadian Press
Glenn Anderson adds some colour to the "Day of Golf"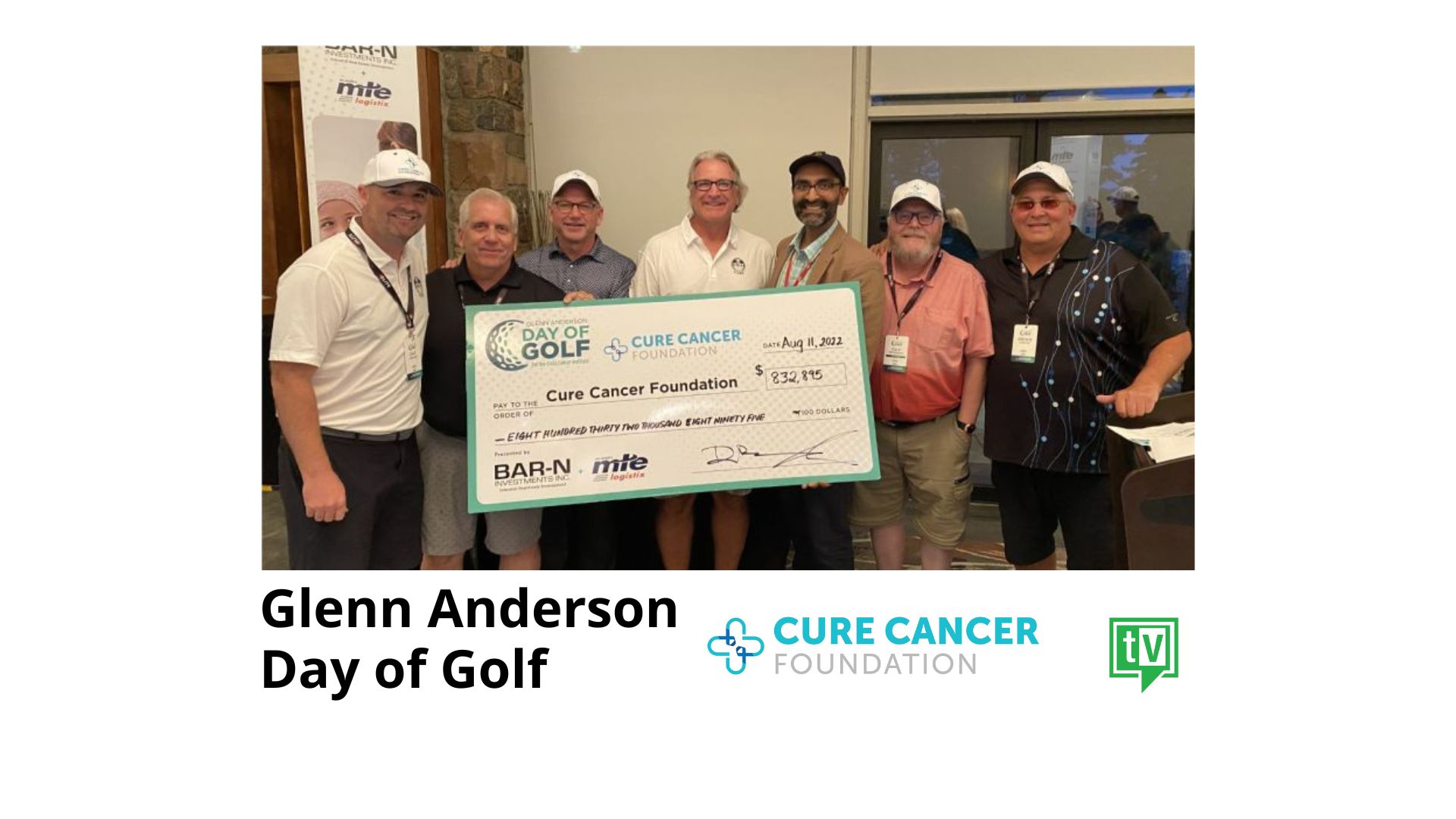 Last week, the 32nd edition of the Glenn Anderson Day of Golf raised an incredible amount of money … in fact more than $832 thousand dollars! As the numbers are tallied up, that total will be closer to $900K! That's a big deal and the money raised will fund cancer research. Congratulations to the organizers and a shout out to the Derrick Club who did an amazing job of hosting the event.
But today's story is more about Glenn Anderson. A class act, Anderson travels up to Edmonton from Florida each year to help make this event a roaring success. He told some great stories at a reception the night before the tournament. If you're an Oilers fan, you'll enjoy this video!
Click here to watch the video on youtube.
Learn more about the Cure Cancer Foundation.
Canadian Joey Votto appears in record 1,989th career major-league game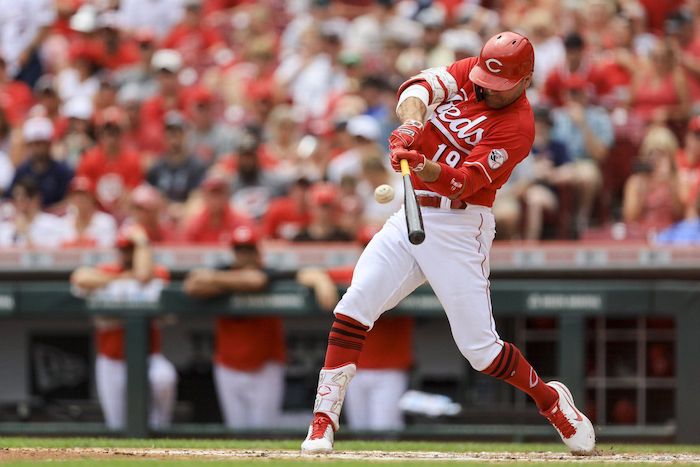 CINCINNATI — No Canadian has played in more Major League Baseball games than Joey Votto.
The Cincinnati Reds first baseman appeared in his 1,989th major-league game Sunday, an 8-5 win over the Chicago Cubs. That broke the previous mark, which had been held by Larry Walker of Maple Ridge, B.C.
Officials from the Canadian Baseball Hall of Fame presented Votto, 38, of Toronto, with a plaque to commemorate the accomplishment following the contest.
"To break Larry Walker's all-time games record is a testament to Joey Votto's determination, resiliency and enduring skills" Jeremy Diamond, chair of the Canadian Baseball Hall of Fame''s board of directors, said in a statement. "Best of all, Joey has carried himself with dignity and class throughout his career and he continues to be a role model and inspiration for players in Canada.
"Congratulations to him on this tremendous accomplishment."
It's the latest career accomplishment for Votto. who is the all-time leading Canadian in at bats, plate appearances, walks and all-star game selections (six).
Votto remains under contract for next season (with a team option for 2024). That would seemingly leave Votto within striking distance of Walker's all-time Canadian records for doubles (471) and hits (2,160).
Votto has currently accumulated 453 doubles and 2,093 hits.
Votto is in his 16th season with Cincinnati. He has topped the National League in on-base percentage seven times, walks five times and has batted over .300 in eight full seasons.
In 2021, he had 36 homers and reached three career milestones when registered his 2,000th hit, 300th home run and 1,000th run-batted in.
"We are proud to honour Joey's tremendous accomplishment, but we hope to make more of these presentations in the future as he continues his record-breaking career," said Diamond.
This report by The Canadian Press was first published Aug. 14, 2022.
The Canadian Press