Bid bon voyage to ArriveCan travel requirement, mayors of border cities urge Ottawa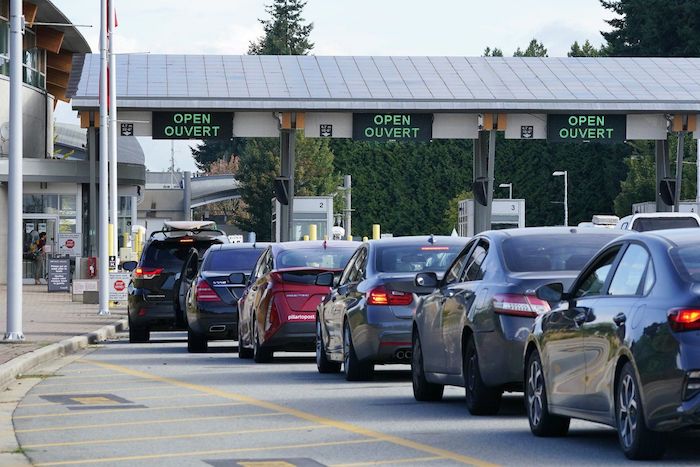 By James McCarten in Washington
It's time to bid farewell to the ArriveCan app, say border-city mayors, tourism industry leaders and others who complain Canada's stringent COVID-19 rules for international travellers are encouraging would-be U.S. visitors to spend their tourist dollars at home.
Two Ontario mayors whose cities depend on cross-border tourism — Sarnia's Mike Bradley and Jim Diodati of Niagara Falls — urged the federal government Wednesday to stop requiring travellers to navigate a preclearance process many find frustrating and confusing.
"I learned a long time ago — I've been in politics a long time: when you're riding a dead horse, dismount," Bradley told a news conference in Ottawa.
"That's what the federal government needs to do."
Bradley, Diodati and Estelle Muzzi, mayor of the Quebec border community of Saint-Bernard-de-Lacolle south of Montreal, as well as advocates for duty-free store operators, say the rules are a drag on incidental cross-border visits, which they say are vital for their local economies.
Adding insult to injury, they say, is the fact that similar rules don't exist for travellers entering the U.S., especially now that Ottawa is lifting the COVID-19 vaccination requirement for domestic and outbound international travel.
Canadian and foreign visitors aiming to enter Canada must continue to use the app or an online portal to submit their vaccination information to the Canada Border Services Agency ahead of time, a rule Diodati said has outlived its usefulness.
"We all supported the federal government with all the restrictions at the border; we stood shoulder-to-shoulder with them to make sure that we are safe," he said.
"But the science is now telling us that having these restrictions at the border (is) no longer serving us. In the beginning, it was to keep the virus out — well, it's clearly here. It's not doing what it was originally intended to do."
Richard Cannings, a New Democrat MP whose southern B.C. riding encompasses six separate Canada-U.S. border crossing points, said duty-free stores in those communities continue to see business that's 95 per cent lower than it was before the pandemic.
"The NDP caucus especially has been very much in favour of restrictions to keep Canadians safe in travel and in their line of work," Cannings said.
"But we have been calling for many months for a safe border task force, a safe border strategy that would bring together stakeholders to build a system that makes sense for all Canadians to keep us safe, but also keep businesses going."
There was an absence of American voices from Wednesday's news conference, a striking distinction from the bilateral appeals for eased restrictions that became a fixture of the pandemic last year.
That's because U.S. communities and tourism operators are benefiting from the imbalance, because it encourages American travellers to stay put and spend their money closer to home, Bradley said.
"The Americans, and I give them credit, are great at their own self-interest," he said.
Some U.S. lawmakers took full political advantage of the vaccine-mandate protests that snarled southbound cross-border traffic and trade earlier this year, arguing in favour of ramping up domestic manufacturing and supply chains, Bradley added.
"They were using it as an economic development tool to keep industries in their own country instead of coming here."
Rep. Brian Higgins, the New York congressman who over the course of the pandemic became one of the most vocal proponents of eased travel restrictions, did surface later Wednesday to express solidarity with his Canadian cousins.
"I stand with municipal leaders and tourism agencies in calling for an end to the ArriveCan mandate," Higgins said in a statement. Constituents frequently call his office, "frustrated and confused" by the constant changes in the requirements for crossing the border, he said.
"Consequently, to bypass the uncertainty and hassle it creates, many are avoiding making the trip across the border entirely. We have to get back to pre-pandemic U.S.-Canada border management."
Martin Firestone, a travel insurance broker in Toronto who specializes in helping retirees spend the winter months in warmer climes like Florida, said the ArriveCan requirements are especially onerous for his older, less tech-savvy clients.
Many of them "don't have a phone to do it on — and even if they can do it on a computer, nothing is simple about it; it serves no purpose," Firestone said.
"You are asking too much from people to the point where they're going to say, 'You know what, it's just not worth it.'"
The government will "suspend" COVID-19 vaccine mandates for domestic and outbound international travellers, as well as federally regulated workers, effective Monday. Visiting foreign nationals must be vaccinated to avoid a 14-day quarantine and extensive testing requirements.
Transport Minister Omar Alghabra has acknowledged the ongoing complaints, saying Tuesday the government is working on "efficiencies" to make it less onerous. But it remains a valuable and necessary public health tool, Alghabra said.
Mark Agnew, senior vice-president of policy for the Canadian Chamber of Commerce, was scheduled to urge the House of Commons international trade committee later Wednesday to recommend retooling the app to focus on streamlining border procedures more broadly.
Among its current problems, Agnew says in prepared remarks, are the fact that it requires a Canadian address — something U.S. visitors are unlikely to have — and requires travellers to input information they may already have had to submit to an airline.
"There are also issues for travellers whose first language is neither English nor French," Agnew says, noting that the app is likely proving a drag on border-agency resources as well.
"The system in its current form is not efficient and simply not working," he says. "With summer travel season here, and the last two seasons being missed, we don't have the luxury of time to get this right."
This report by The Canadian Press was first published June 15, 2022.
Court martial planned for soldier who criticized vaccine mandate, led march to Ottawa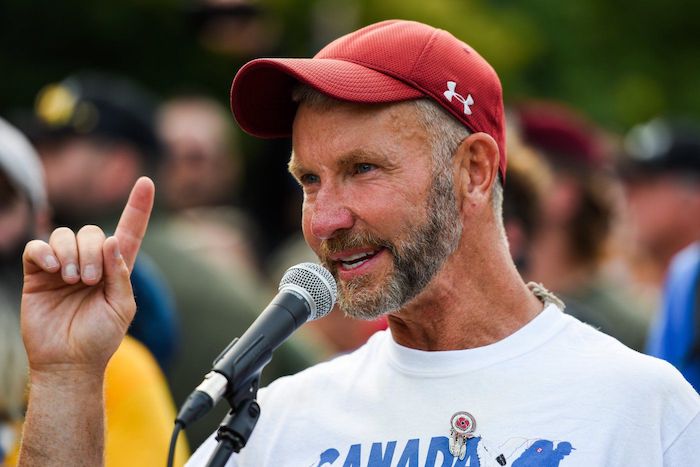 By Lee Berthiaume in Ottawa
The Canadian soldier who recently led a protest march to Ottawa is now facing a court martial for having spoken out against the federal government's COVID-19 vaccine requirements while wearing his uniform.
Warrant Officer James Topp was recently notified that he will be allowed to have his case heard in a military court instead of by his chain of command, according to the army reservist's civilian lawyer.
Phillip Millar says the decision represents a second about-face after the military initially offered his client a court martial when he was charged in February, only to rescind the offer and send his case to Topp's unit commanders.
"It's hard to know what they're doing, because I don't think they really know what they're doing," said Millar. "But now they're saying it's a court martial."
The decision raises the stakes for Topp, according to military law experts, as courts martial are allowed to impose heavier sentences against Armed Forces members than if they are tried by their chain of command in what is known as a summary trial.
Yet it also means he will be allowed to have legal representation at trial, which wouldn't have necessarily been the case if he was tried by his commanding officer, while his trial will receive much more public attention.
"The stakes are obviously going to be increased in a public-relations context," said retired lieutenant-colonel Rory Fowler, who is now a lawyer specializing in military law in Kingston, Ont.
The Department of National Defence did not respond to questions about whether Topp's case was changed from a court martial to summary trial and back again.
Topp was charged in February with two counts of conduct to the prejudice of good order and discipline after the army reservist appeared in uniform in two online videos criticizing vaccine requirements for military personnel and other federal employees.
Canadian Armed Forces members are severely restricted in the comments they can make while in uniform, particularly when it comes to criticizing government policies, in large part to protect the military from any perception of politicization.
Topp, who is now in the process of being released from the military, later led a months-long march from Vancouver that ended in Ottawa last week and was supported by many of the same organizers as this year's "Freedom Convoy."
He has since become a symbol of sorts for Canadians opposed to vaccines, vaccine mandates and perceived government overreach. Some Conservative MPs have also hitched their wagon to him, including leadership candidate Pierre Poilievre.
While Millar questioned the military's back and forth with his client, and said he planned to question the way Topp's charges were handled, he nonetheless welcomed the latest decision to allow a court martial.
That is because Topp will now be allowed to have a lawyer present during his trial, where Millar said he plans to call expert witnesses to question the need and efficacy of the military's vaccine requirement.
The requirement imposed by chief of the defence staff Gen. Wayne Eyre late last year remains in place even though a similar mandate for most other federal public servants has now been suspended.
"It opens the door for us to call witnesses about the decision to charge him," Millar said. "It opens the door for us to call experts on whether or not there was any science behind the mandate."
While the shift from a summary trial back to a court martial means Topp will be afforded an independent trial with legal representation, Fowler said it also means the army reservist faces potentially stiffer penalties if convicted.
Under a summary trial, commanding officers are largely restricted to handing down reprimands and fines. If he is found guilty by court martial, however, Topp faces the threat of dismissal from the military with disgrace and up to two years in prison.
Retired colonel Michel Drapeau said while there may be a number of reasons why the military opted to change the case from a summary trial back to a court martial, he believed the latter was the appropriate venue for hearing Topp's case.
"It provides for a trial in an open court with all Charter legal guarantees," Drapeau said in an email. "It also provides for the provision of free legal support to the member."
This report by The Canadian Press was first published July 5, 2022.
Tamara Lich breached conditions by appearing with fellow convoy leader: Crown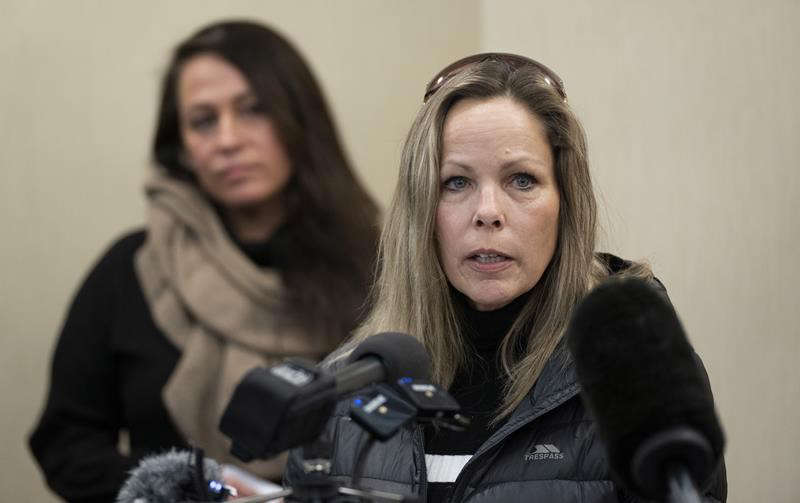 By Erika Ibrahim in Ottawa
The Crown is seeking to revoke bail for Tamara Lich, a leader of the "Freedom Convoy," after she appeared alongside a fellow organizer in an alleged breach of her conditions.
Lich was charged in February with mischief, obstructing police, counselling others to commit mischief and intimidation for her role in the massive protest against COVID-19 restrictions that gridlocked downtown Ottawa for more than three weeks.
She was released the next month with a long list of conditions, including an order not to communicate with key convoy organizers except through counsel or in the presence of counsel. She was also banned from using all social media.
Crown prosecutor Moiz Karimjee told an Ottawa court on Tuesday that Lich breached one of her conditions by being seen with fellow protest leader Tom Marazzo at a recent gala, where she accepted an award for organizing the protest.
He argued that she should be detained.
Lich's lawyer, Lawrence Greenspon, said he will contest the revocation of Lich's bail and seek her release with conditions.
Ottawa police Det. Chris Benson, who is the lead on Lich's case, told the court he reviewed video of Lich and Marazzo appearing together at the awards gala.
Greenspon asked Benson if he knew of any other evidence that Lich and Marazzo communicated before or after the brief interaction in the video, which took place in "less than three seconds."
He asked the detective if he was aware that some lawyers from the Justice Centre for Constitutional Freedoms were present, some of whom are acting as her lawyers in civil matters.
Benson said he believed a photograph showing Lich, Marazzo and others posing together at the award ceremony shows that she breached her conditions due to her physical closeness to him.
Lich monitored the hearing remotely from an Ontario detention centre, watching on video conference and listening in from a cellphone, her blond hair in a high bun.
Both Marazzo and Lich were key spokespeople of the winter convoy protest. Marazzo is also a leader of a group called Veterans 4 Freedom, which staged several rallies in Ottawa over the Canada Day weekend.
Police sought a Canada-wide arrest warrant for Lich for the alleged breach of her bail conditions and she was arrested last week in Medicine Hat, Alta., where she lives.
Benson said he oversaw Lich's transport from Alberta to Ottawa after she was arrested.
Lich's surety, whose identity is protected by a court-ordered publication ban, said they became aware of the photo of Lich and Marazzo a few days after the event, and immediately contacted Lich about it out of concern that a possible violation of bail conditions took place.
The surety explained that Lich assured them that legal counsel was present at the gala.
Greenspon pointed out the evidence brought against Lich to argue she broke the bail condition consists of a very brief congratulatory interaction between her and Marazzo, adding lawyers approved the photo and were just off-camera.
He argued Benson didn't provide any evidence that contradicted the terms of the bail conditions.
"These actions were so minimal as to amount to not being prosecuted, let alone convicted," he said.
The purpose of the bail condition was not to preclude the brief interaction and photo that took place, Greenspon said — rather, it was to prevent a similar event to the one that took place in Ottawa earlier this year. He argued the interactions in question do not risk reoffence.
The matter should have been brought to a judicial referral hearing or some other recourse rather than the Canada-wide warrant that has led to Lich being detained for nine days, he said, noting an email showing the Crown sought the expansion from an initial Ontario-wide warrant.
Justice of the Peace Paul Harris reserved his decision until the next court appearance on Friday.
Lich is charged for her role in the "Freedom Convoy" along with a co-accused, Chris Barber, who remains out on bail.
On Tuesday morning, Barber's lawyer was granted a publication ban on court documents showing Barber's cellphone communications, except for those with Lich.
This report by The Canadian Press was first published July 5, 2022.
—
This story was produced with the financial assistance of the Meta and Canadian Press News Fellowship.